Spotify & Deezer Music Downloader not Working? Best Alternatives Recommended
Content
Do you wish to listen to Spotify music or Deezer music but it's not working? Are you looking to download Spotify songs for free? The Spotify & Deezer music downloader is available that can accomplish the task of downloading Spotify or Deezer music to MP3. Although customers, who have installed Spotify & Deezer Music downloader, reported that they have been unable to locate this program on the internet recently. What's even worse is that the process of downloading fails since most of the times tool remains fail to operate properly.
However, you don't need to worry because in this article we will be talking in detail about the best Spotify Deezer music downloader alternative options.
What Is Spotify Deezer Music Downloader?
Spotify Deezer Music Downloader is a Google Chrome add-on. As the name implies, it can be separated into two music downloader programs. The first is a Deezer music downloader, and the second is a Spotify downloader. Moreover, you can download songs from SoundCloud as well. As a result, it is also a SoundCloud music downloader.
It allows you to convert songs from Spotify, Deezer, and SoundCloud to MP3. Simply add it to your Chrome extension. Then you may use it to download Spotify songs without installing the Spotify app or paying for Spotify Premium.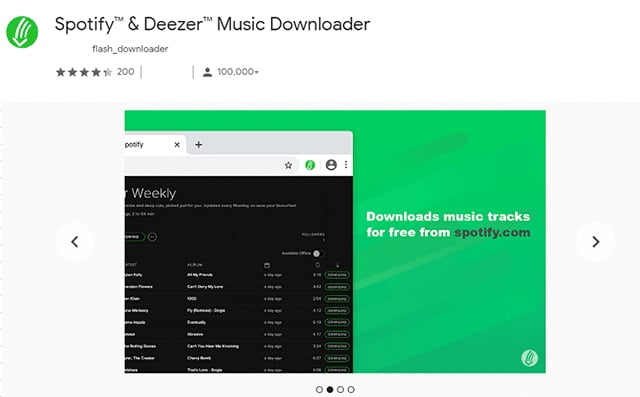 How to Use Spotify Deezer Music Downloader Chrome Extension?
Spotify Deezer Music Downloader also known as DZR Music Downloader. Let's look at how to utilize the DZR Music Downloader Chrome add-on.
The procedure is simple to manage. The tutorial is comprised of the steps listed below.
Step 1: To access the Chrome Web Store, launch the Google web browser. Please look for Spotify and Deezer Music Downloader.
Step 2: Once discovered, add it to your computer by clicking the 'Add to Chrome' option. When you download the Chrome extension, it will appear in the top-right corner of the Google browser.
Step 3: Pressing the tool's icon will take you to the Spotify Web Player.
Step 4: You must enter your Spotify account information. If you do not have a Spotify free account, please establish one.
Step 5: You may begin searching for the songs you want to download. Then, in each song, you'll see a 'Download' button. To begin the downloading process, please click the 'Download' option.
That's all there is to it for how to utilize Spotify Deezer Music Downloader online. Isn't it simple to understand?
😀Pros:
There will be no fees
You do not need to install any additional third-party software on your computer
The downloading procedure is straightforward
☹Cons:
The conversion is not particularly stable
You will often face 'Spotify Deezer Music Downloader audio not detected' error
Spotify and Deezer Music Downloader can only download MP3 files
High audio quality music files cannot be downloaded
Download audio files one at a time at a slow pace
The audio files' entire metadata information cannot be retained
Best Alternative to Spotify Deezer Music Downloader
If your Spotify Deezer music downloader not working, then you might be looking for a tool that won't disappoint you to download your favorite songs. For that, we recommend using YT Saver Music Downloader.
Apart from Spotify, YT Saver also supports various other videos/music sites, including YouTube, SoundCloud, Deezer, MixCloud, etc. You can download any media files to MP3, MP4, AAC, M4A, etc. Furthermore, to save your download time, it also allows you to download Spotify playlists, albums, and artists in one click.
How Can I Convert Spotify to MP3 on PC/Mac?
Step 1 First of all, take a copy of the Spotify track URL from the website.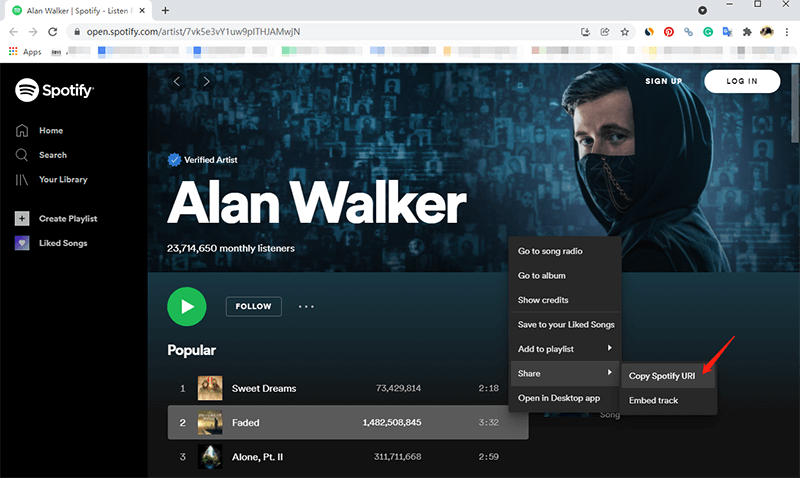 Step 2 Launch the software and select the output format, such as Music (mp3) and the desired quality from the Preferences menu.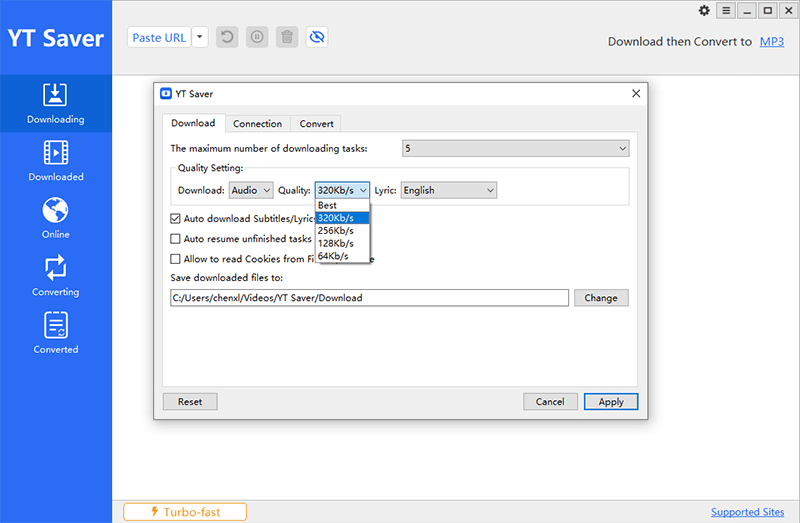 Step 3 After clicking "Paste URL," the track will begin downloading automatically.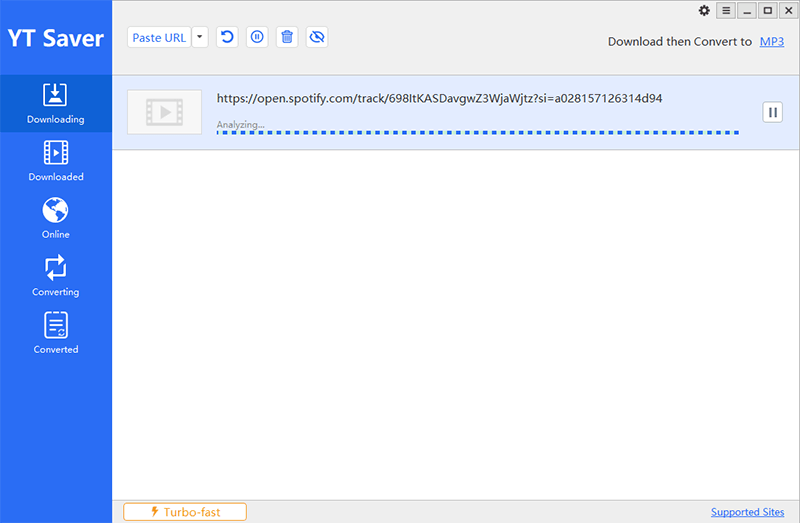 Step 4 When the process gets completed, you can navigate to the track from the Downloaded tab of the software.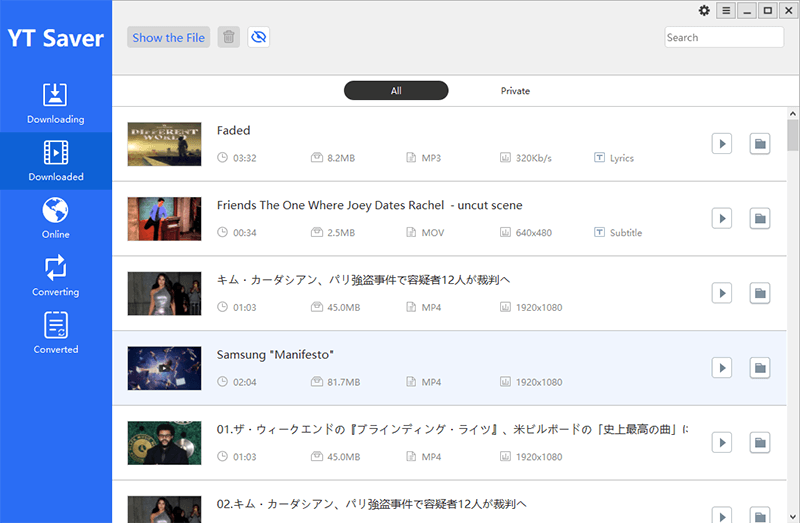 😀Pros:
Support 10,000+ video/music streaming sites
Convert video to 20+ output formats, like mp4,mp3, mov, etc.
Download playlists, albums, artists from Spotify with one click
Comes with built-in browsers to help you download music direclty
Retains all id3 tags, including title, artwork, artist, album, etc.
☹Cons:
Other Alternative to Spotify Deezer Music Downloader
1. AllToMP3
AllToMP3 is a free audio conversion application. It's also compatible with a variety of operating systems, including Windows, Mac, and Linux. It can convert every audio from Spotify, YouTube, Deezer, and SoundCloud to MP3. You may download and install the program from AllToMP3's website on your PC.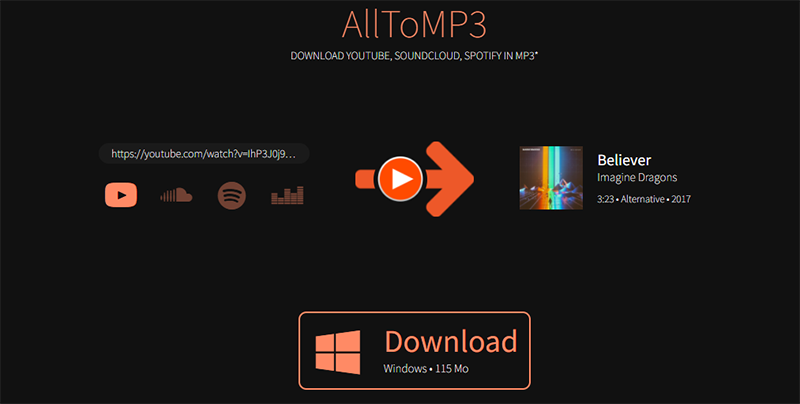 How to Use AlltoMp3?
Step 1: Install and run the AllToMP3 program on your PC.
Step 2: Select the playlists that require downloading from the Spotify site. Right-click on it, then select Playlist name > Share > Copy Song/Playlist link.
Step 3: Then, paste the copied link into the search field.
Step 4: Now, press the Enter key to begin the download process.
😀Pros:
Music conversion is completely free for users
Compatible with a variety of OS systems
☹Cons:
Continue to get notifications of unknown errors
Some of the tracks from Spotify were not downloaded
Match several songs from several internet MP3 collections
Download Spotify songs at a very slow conversion rate
AllToMP3 Not Working? Best Alternative Method to Download Spotify Song
2. Audacity
Since it makes its capability available to everyone for free, Audacity is a superb digital audio recording and editing application. It is compatible with Microsoft Windows, Mac OS X, Linux, and other Unix-like operating systems. It may be used to record Spotify music while you are listening to your favorite songs in the Spotify app.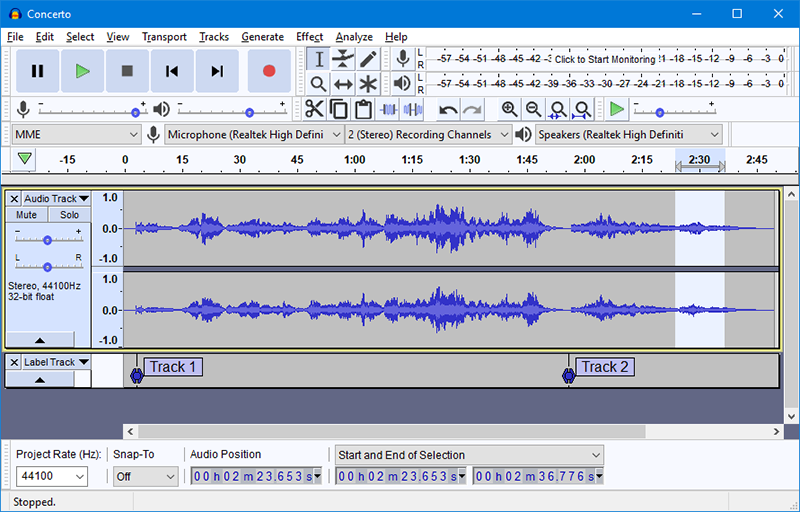 How to Download using Audacity?
Step 1: Install and launch Audacity on your PC.
Step 2: Start the Spotify app and listen to a song you enjoy.
Step 3: When you press the red record button, Audacity will begin capturing Spotify tunes.
Step 4: Once finished, use the Stop button to exit. The audio tracks can then be edited as desired.
Step 5: Select 'File' > 'Export.' Then select 'Export as MP3' or 'Export as WAV' to save your Spotify songs.
😀Pros:
It Provide a free audio recording service
The downloader can record audio from a variety of music sources
☹Cons:
It takes time to record Spotify music
Users are unable to download in bulk
Interface and recording method are both complicated
Make a low-quality recording of Spotify tracks
3. Telegram
Telegram is a good option if you want to instantly download music from Spotify on your iOS or Android phone. As most people are aware, Telegram is a cross-platform cloud-based instant messaging, video calling, and VoIP service. You may download Spotify music to your iOS or Android phone with the Telegram Spotify bot.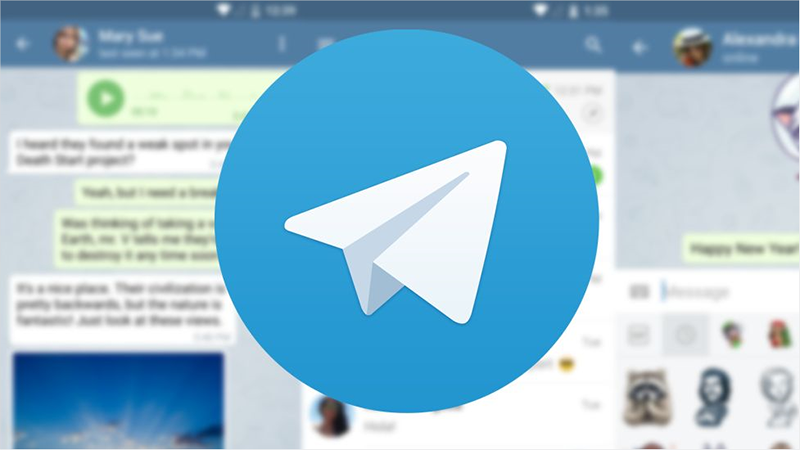 How to Use Telegram?
Step 1: Telegram should be downloaded and installed through the App Store on your iOS device.
Step 2: Launch the Spotify app on your phone. Then obtain the URL link to the music you choose.
Step 3: Launch the Telegram app and look for the Spotify downloader.
Step 4: Select the Telegram Spotify bot from the list of results. Then press the 'Start' button.
Step 5: Copy the Spotify song's link address and paste it into the bar. Then, to download songs from Spotify, click the 'Send' option.
Step 6: To retain Spotify music downloads on your device, tap the 'Download' icon.
😀Pros:
Allow people to access its services for free
Free Spotify music download to MP3
☹Cons:
It is not possible to download a Spotify playlist
Save Spotify music with poor audio quality
It is difficult for people to utilize it to download Spotify songs
In Conclusion
Overall, all of the above choices are viable for downloading Spotify songs to MP3. Each tool has its own set of benefits and drawbacks. You may download Spotify tracks by selecting the best option for you. However, we recommend using YT Saver for a guaranteed result and optimum performance.
Amanda
She is engaged in the Internet industry and is a professional in audio/video downloading and conversion topics. She has published articles on some blogs and media to help many people solve audio and video problems. She usually watches YouTube and occasionally shares some video tutorials on YouTube. She is a humble and serious person, hoping to write technology and life in her own language.