Oh, the agony! You've brewed your morning coffee, settled into your favorite chair, and you're ready to groove to your beloved playlist. But wait, why is Spotify not playing songs? The silence is deafening. You're not alone in this silent abyss; many have faced the perplexing question: why are my Spotify songs not playing after 10 seconds? Fret not, dear reader, for I have ventured into the depths of the internet and emerged with solutions. Buckle up, as we dive into the world of Spotify and unearth the secrets to banish the silence.
Why is Spotify Not Playing Songs
The million-dollar question: why is Spotify not playing? It's like your car refusing to start on a Monday morning. There are numerous reasons why your Spotify not playing songs could be giving you the silent treatment. It could be an issue with your device, your account, or even the app itself. Sometimes, it's just Spotify throwing a tantrum. But worry not, for I have donned my detective hat, and I'm here to help you solve this mystery.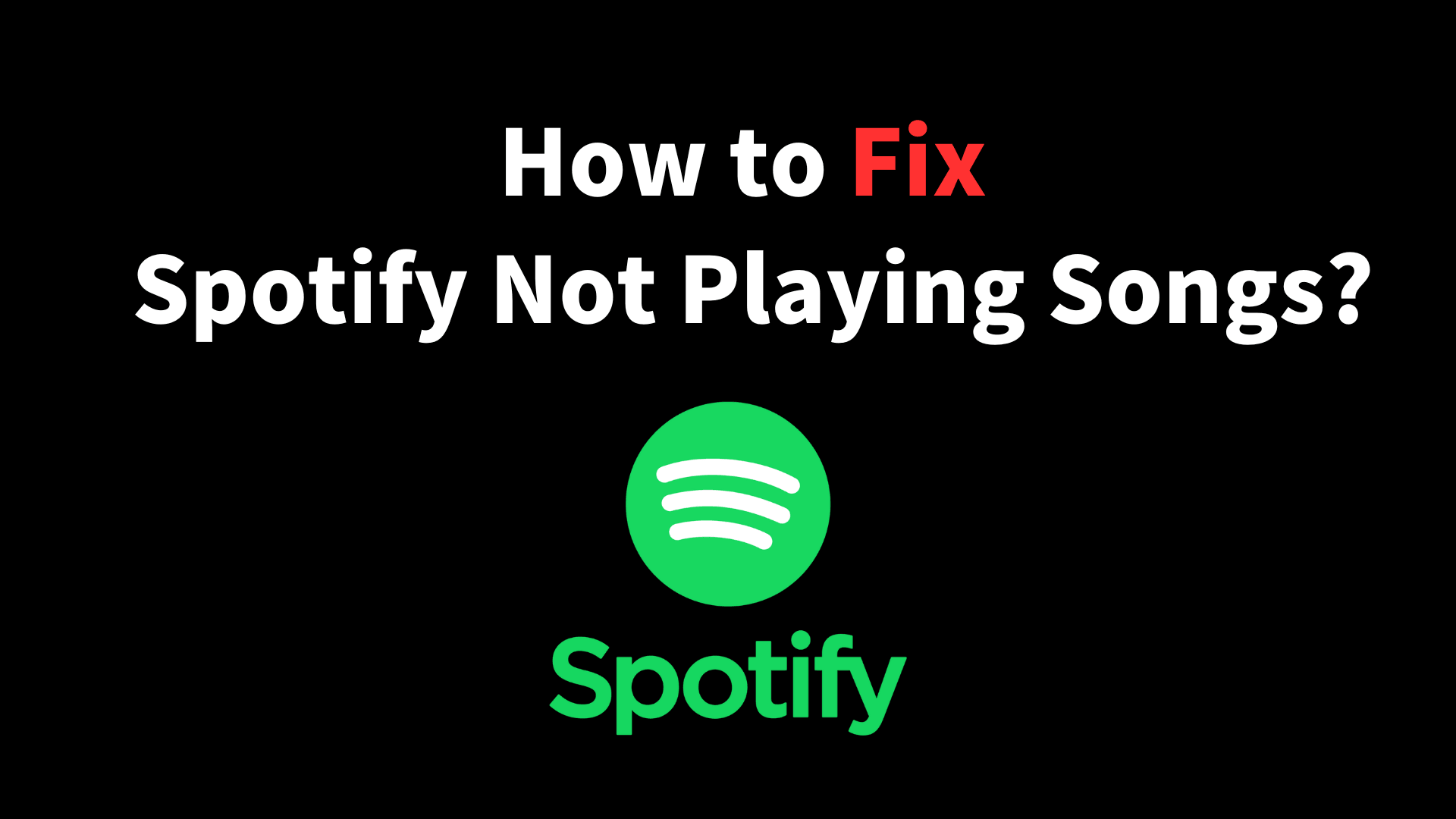 8 Workarounds to Fix 'Spotify Not Playing Songs'
So, you've tried everything, and songs on Spotify are not playing. It's time to roll up our sleeves and get down to business. Here are eight workarounds to get your groove back:
Workaround 1: Download Spotify Songs to Your Own Devices
Saving Spotify song and listen to your personal device can be a surefire way to fix the 'songs on Spotify not playing' problem. YT Saver Spotify Music Converter is your knight in shining armor. It allows you to download Spotify songs to MP3 kbps or other original audio formats in simple clicks. Besides, this progrm is capable of saving an entire playlist, album, artist from Spotify, retaining all ID3 tags information. With the help of YT Saver Music Converter, you can enjoy the favorite music anytime, anywhere.
Workaround 2: Check Your Internet Connection
Sometimes, it's the simple things. Ensure you have a stable internet connection. If you're connected to Wi-Fi, try switching to mobile data or vice versa.
Workaround 3: Reinstall the Spotify App
When in doubt, start afresh. Uninstall the Spotify app and reinstall it. This often solves any issues with corrupted files. In the words of Marie Kondo, 'tidy up and make space for something new.
Workaround 4: Check for Updates
Is your app up to date? Sometimes, all it takes is updating your app to the latest version. The devs have probably fixed some bug-related issues. Plus, it gives you access to the latest features!
Workaround 5: Disable Hardware Acceleration
This one's for desktop users. Go to Settings > Show Advanced Settings > Compatibility and toggle off hardware acceleration.
Workaround 6: Change the Streaming Quality
Lower the streaming quality in the app settings. This can often solve issues with buffering and playback. Your data plan will thank you too.
Workaround 7: Sign Out and Sign In Again
Try the classic "turn it off and on again" approach. Sign out of your account and sign back in. And if you're using a VPN, disconnect from it and reconnect.
Workaround 8: Contact Spotify Support
If all else fails, it's time to call in the cavalry. Contact Spotify Support for assistance. You can reach them via Twitter or the Spotify Community forums. Or, fill out the contact form on their official website. Let the techies take care of it!
Download Spotify to MP3 kbps – Straightforward Way to Fix this Issue
What if I told you that there's a way to never worry about Spotify not playing songs again? Enter the world of Spotify to MP3 converters. With a Spotify to MP3 converter, you can convert Spotify to MP3 and keep your songs with you, always. Here's a step-by-step guide on how to use the YT Saver program:
Step 1: Download and install the newest version of YT Saver Spotify Music Converter.
Step 2: Set the output format and quality for the target song or playlist. Launch YT Saver, click on the "Download then Convert to…" tab and select the ideal audio format from the drop-down box.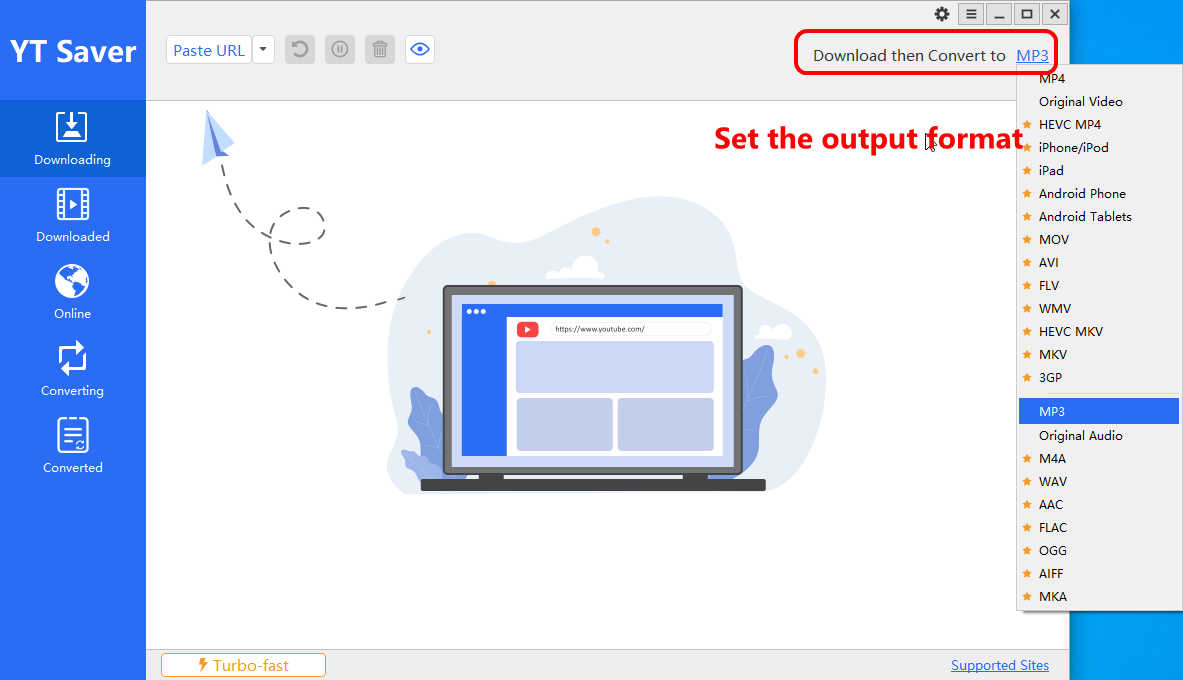 Don't forget to set the output quality as 320Kb/s. Click the gear icon on the upper right corner and enter the setting panel, where you can set the specific output quality and parameter.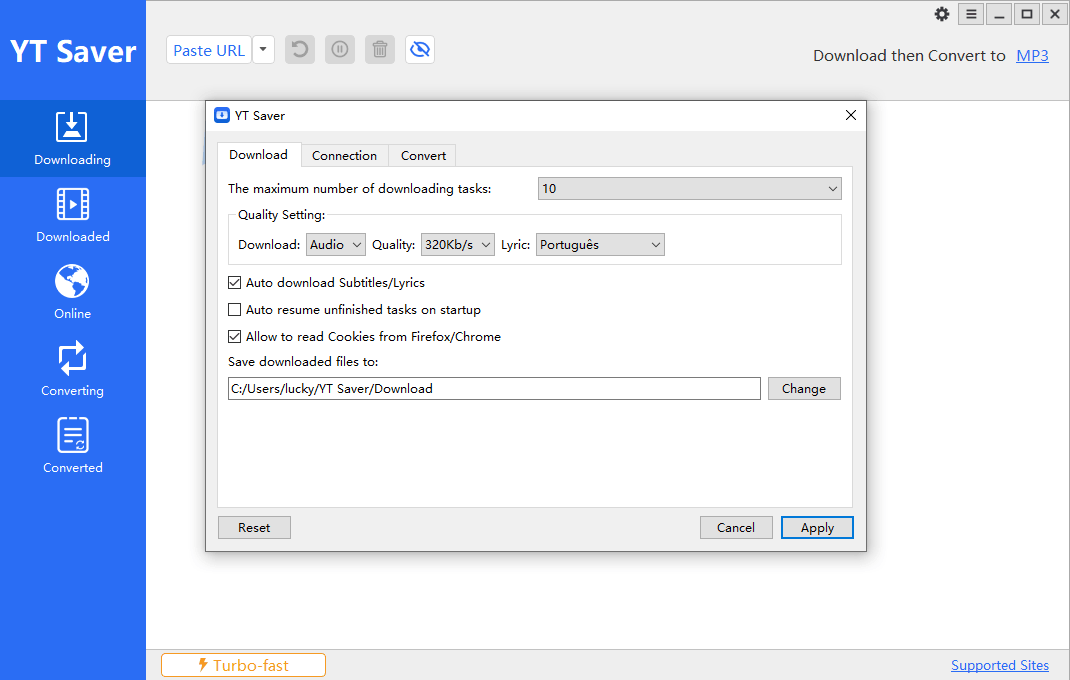 Step 3:
Copy and paste the song link. Go to Spotify, right-click on the song or playlist you want to download, and copy the link. Back to YT Saver and hit the "Paste URL" button, it should automatically start downloading songs then.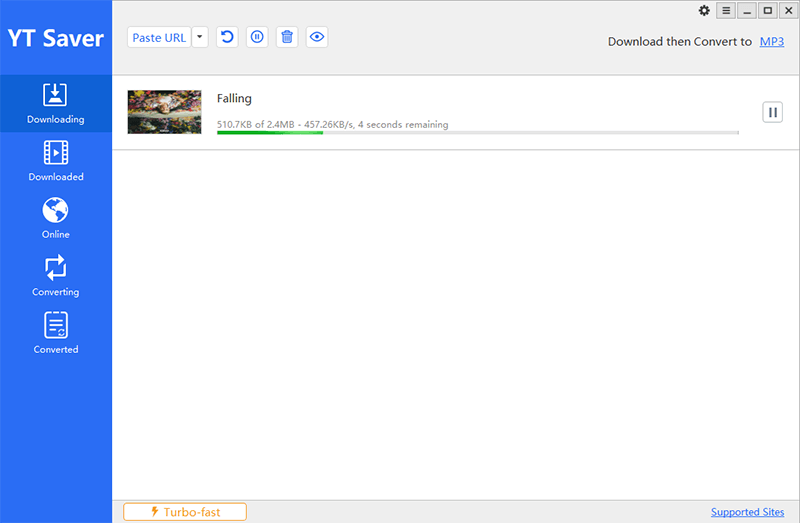 You now have your Spotify song in MP3 kbps format, ready to be played anytime, anywhere.
Disclaimer:
Please note that the YT Saver program is for personal usage only. Respect the artists' rights and do not distribute the downloaded content.
In Conclusion
My dear music aficionados, we have traversed the treacherous waters of Spotify not playing songs and emerged victorious. With these workarounds, may your days be filled with the sweet melodies of your favorite tunes. Remember, when Spotify gives you the silent treatment, you now have the tools to sing back. Keep the music playing!