How to Fix NoteBurner Spotify Music Converter Failed Issues?
Content
NoteBurner Spotify Music Converter is a well-qualified tool that downloads and converts Spotify tracks to a format of your choices such as ALAC, MP3 AIFF, WAV, FLAC, or AAC. The downloaded songs come with ID3 tags intact and ensure lossless quality following conversion. Like all other programs, sometimes you can also face problems with NoteBurner. In any such situation, you will find trouble converting and downloading tracks from Spotify.
If the NoteBurner Spotify Music Converter not working, you can think about looking at alternatives. This article will provide all the information that is related to this problem and also reveal the best NoteBurner Spotify music converter alternative with the solutions it offers.
NoteBurner Spotify Music Converter Not Working?
There can be many reasons why NoteBurner music converter not properly working on your device. For instance, some users have reported to having trouble with the Failed 1004, Failed 1001, Failed 1004, Failed -1, Failed 1009, etc. when converting Spotify music using NoteBurner Spotify Music Converter. If this is also the case at your end, you can take a few steps to modify the settings for Spotify preference and check whether it resolves your issue.
🛠Solutions:
Whatever the reason for the failure of NoteBurner Music Converter, here we are going to discuss some of the most workable solutions that will help you get rid of this problem. So, without any further ado, let's start explore them one by one.
1. Turn Off High Quality Streaming
First of all, if you're using Spotify on a free account, make sure that high-quality streaming function is turned off in the preferences settings.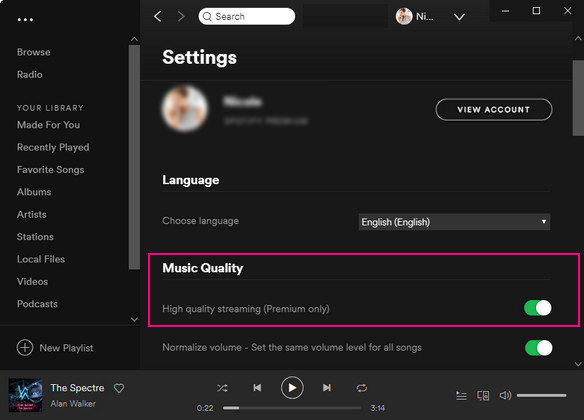 2. Delete Connections to Local Library
If the issue persists, you can also try to solve this problem by removing all the options listed under the Local File column.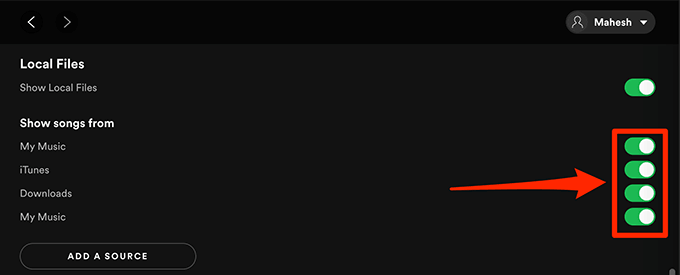 3. Clear Local Files of Spotify
Try clearing or deleting the local cache files of the Spotify app. You can do this by following the steps given below:
Step 1: In the first step, you will need to close the Spotify app.
Step 2: Navigate to "%appdata%\Spotify\Users\" in your file browser.
Step 3: There is an existing folder "username-user" Enter the folder.
Step 4: Delete the file with the name "local-files.bnk"
Step 5: In the last, simply restart Spotify.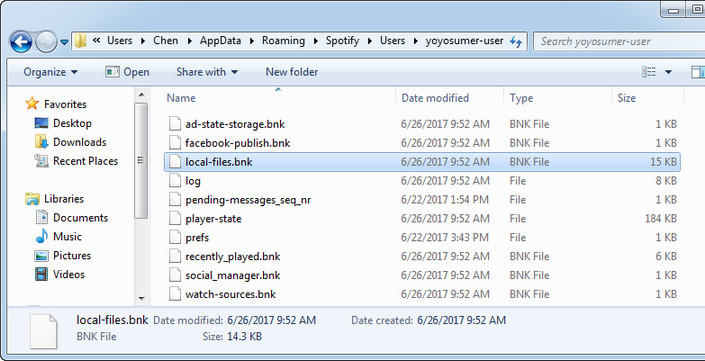 4. Turn Off Hardware Acceleration
In Spotify it is possible to scroll to the very bottom of the settings section, and then click the "Show advanced settings" button. After that, scroll down to the end of the Advanced Settings section and switch off "Enable hardware acceleration". Then, restart Spotify to give it a go.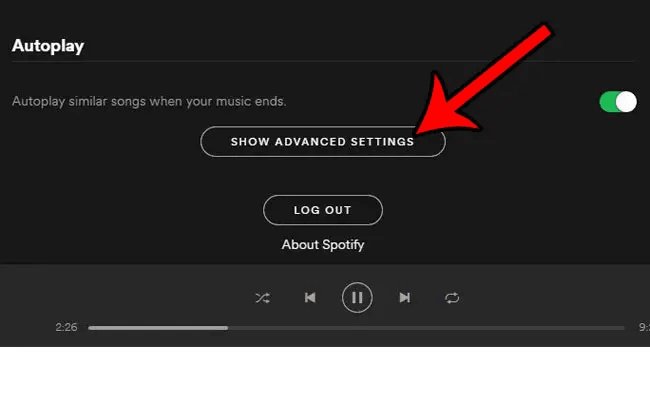 5. Update to the Newest Available Version
Although it's a simple solution, there are times when outdated software can be the reason. Because Spotify is continuously trying to fix bugs and increase the user experience, downloaders have to adapt to keep up with the latest developments; otherwise, you'll receive errors. Try updating NoteBurner to the latest version to resolve the problem. It should work most of the time.
6. Try NoteBurner Alternative
If you're still having problems even after updating NoteBurner, well now it's time to find some great alternatives for downloading your favorite Spotify content.
Best Alternative to NoteBurner Spotify Music Converter
If the solutions mentioned above didn't benefit you in solving the NoteBurner Spotify music convertor issue, then the only way available for you is to find a better solution for downloading Spotify music. And for that, YT Saver Spotify Music Converter is an excellent music and video converting software that can help you download an unlimited number of music files without any interruptions or errors. This program is compatible with a wide range of platforms, including Spotify, YouTube, Facebook, Instagram, and many others.
Additionally, you don't need to download every Spotify song separately. A robust batch download function in this Spotify Music Converter enables users to save complete Spotify playlists, albums, and numerous songs altogether in high-quality, including 320kbps.
How to Download Spotify Songs Without Premium on PC/Mac?
Step 1 In the first step, you will have to copy the URL of the particular track that you are looking to download from Spotify.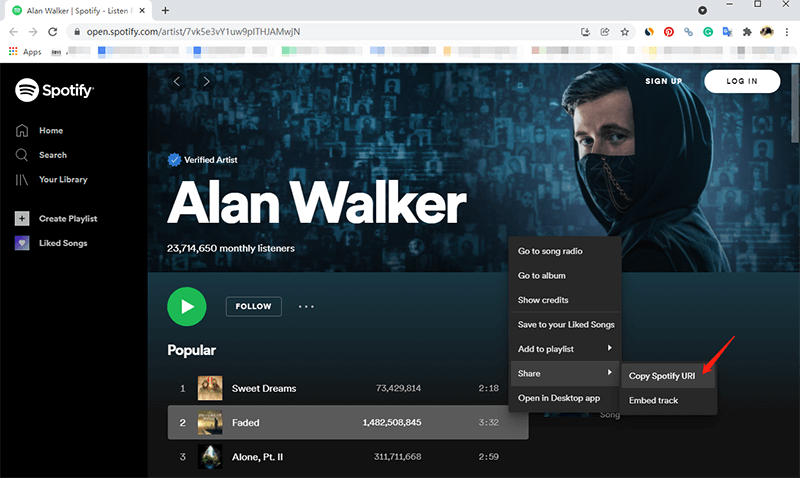 Step 2 Next, launch the software on your computer and select the required format of output, such as MP3, and the quality you desire from the Preferences section.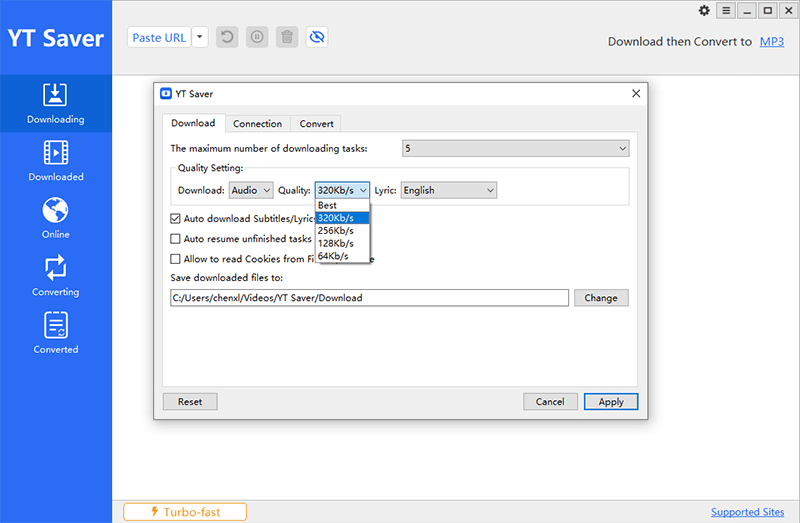 Step 3 Click "Paste URL" and the track will begin downloading itself.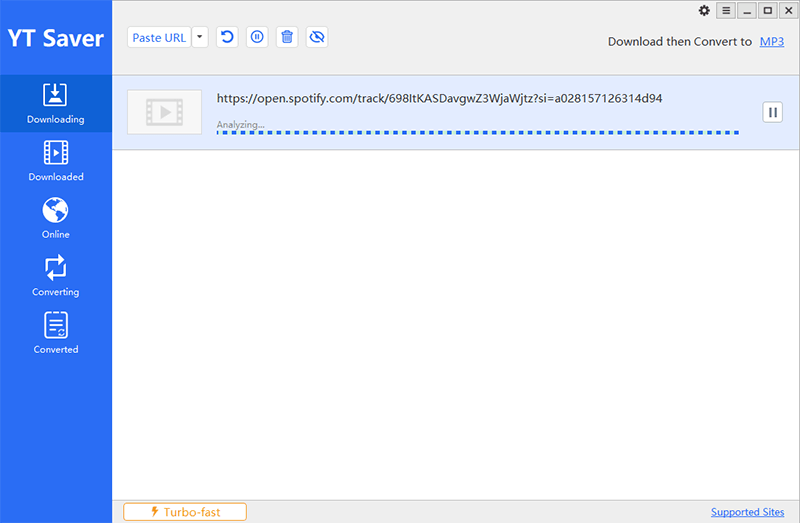 Step 4 Once the downloading gets completed, you can find the songs under the tab for Downloaded files.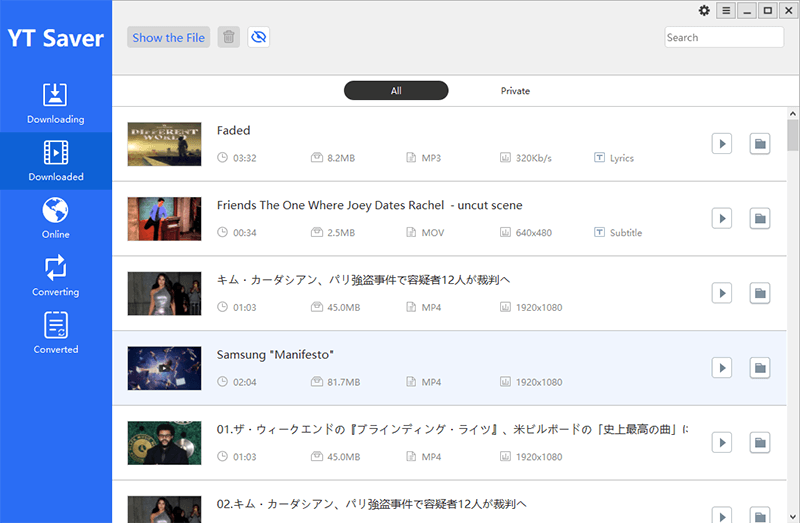 Final Thoughts
NoteBurner Music Converter isn't always available to you, and it can also prone to errors in a functioning condition. We recommend using YT Saver for people who wish to stream Spotify music offline and at reduce costs. The software is safe and gives you additional features that you can use to make your downloading process smooth.
Lainey
A Internet technology enthusiasts, editor and content creator who spends most of her time bringing the interesting, entertaining, original and well-written articles to people who love Internet Technology too.