How to Save the Spotify Downloads Permanently?
Content
Spotify is the most popular music streaming platform in the world. People use Spotify all over the world to listen to different types of music, podcasts, audiobooks, and other such content. If you are also a Spotify user, you might be wondering how you can save Spotify downloads permanently.
In this article, we will discuss the various aspects of Spotify's offline download feature in detail, so keep reading to learn all about it!
How to Download Music from Spotify with Premium?
Spotify users who pay $9.99 per month get a variety of features from Spotify, including the option of downloading their favorite music. This feature is not available for Spotify free users, so a lot of people subscribe to Spotify to download and store music. If you are one of Spotify's premium subscribers, you can download music from Spotify by following these steps:
Step 1: Download and install the Spotify app on your devices, such as iPhone, Android, or Windows.
Step 2: Open the Spotify app and search for the song or playlist you want to download.
Step 3: You will see the Download icon on this screen. Click on it to start downloading the song.
Step 4: Once the downloading is completed, the song will be stored on your device.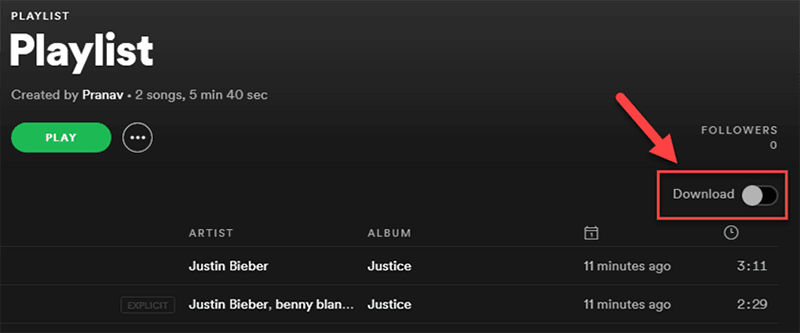 In order to make the downloading successful, make sure there is sufficient space in your device. Moreover, it is recommended that you download the file over a stable Wi-Fi connection. You can also create your own playlist to download multiple songs.
Where Are My Spotify Downloads Stored?
After completing the process of downloading music from Spotify, you would want to learn how to keep downloading Spotify songs. For this purpose, you should know where Spotify has downloaded songs located on your device.
Spotify has a default storage location in which it stores all of the downloaded content. However, you can change the default storage location by accessing the Spotify settings on your device. But, you will be disappointed to know that knowing the location of Spotify-downloaded songs is of no use because they are stored as cache files.
Only Spotify can access these files. You cannot copy these files or use them for normal playback in other players. Nevertheless, if you still want to know the location of the Spotify downloaded content, keep reading!
Storage Location on PC/Mac
Step 1: Open the Spotify App on your PC / Mac.
Step 2: Click on the Avatar in the upper right corner.
Step 3: Select Advanced Settings and choose the Storage Location option to see the location and change it if you want.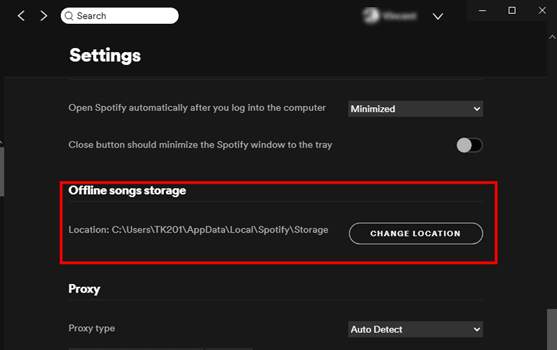 Generally, the default storage location of Spotify is set as follows:
PC: C:\Users\Username\AppData\Local\Spotify\Storage
Mac: ~\Users\Username\Library\Application Support\Spotify\Persistent Cache\Storage
Storage Location on Android
The songs downloaded via the Spotify Android app are stored in Android/data/com.spotify.music/files/Spotify cache/Storage/.
Storage Location on iPhone
The default storage location can vary for different iPhone models. Therefore, you have to check the Settings of your Spotify app on your iPhone to determine where the downloaded songs cache is stored.
Can I Keep Spotify Music after Canceling the Premium Subscription?
Once you cancel your Spotify premium subscription, you will go back to the ad-based version. You will only get the premium features until the next billing date. It means the download feature will also be removed after you cancel the premium subscription.
Once the subscription expires, you will lose your downloaded Spotify songs as well. Since Spotify downloads are cache files, it means you don't own them, even after downloading them, and will have to turn towards a third-party tool like YT Saver Downloader to keep the downloaded songs permanently.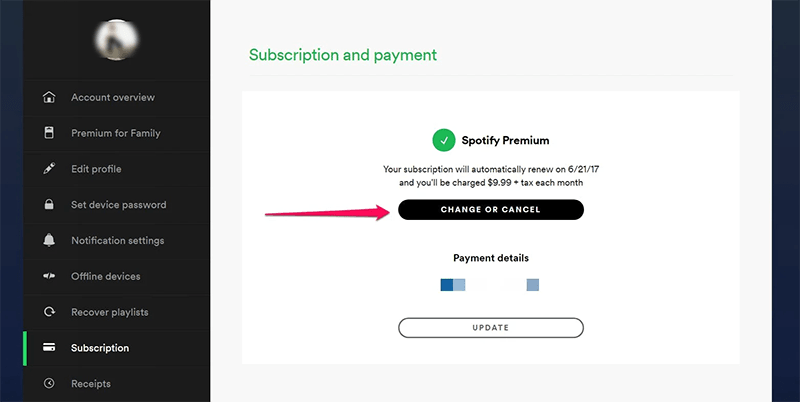 How to Save the Spotify Downloads Permanently?
Spotify does not allow users to save Spotify downloads permanently. Therefore, it is important for you to learn how to keep Spotify music forever with the help of a powerful Spotify Music Converter.
YT Saver is the most reliable tool available for you to download Spotify songs on your computer without premium. This tool supports 10,000+ video/music sites, including YouTube, Spotify, SoundCloud, Vevo, Instagram, etc, and you can save the downloaded songs in any format you want, like MP3, AAC, OGG, M4A, etc.
Moreover, YT Saver also allows you to download complete playlists, albums, and artists from Spotify in one click to save you more time.
How to Save Spotify Music on Your Devices Forever?
In order to save Spotify Music on your device forever, you should follow these few simple steps:
Step 1 Download and install YT Saver Downloader.
Step 2 Open Spotify and copy the track URL that you want to download.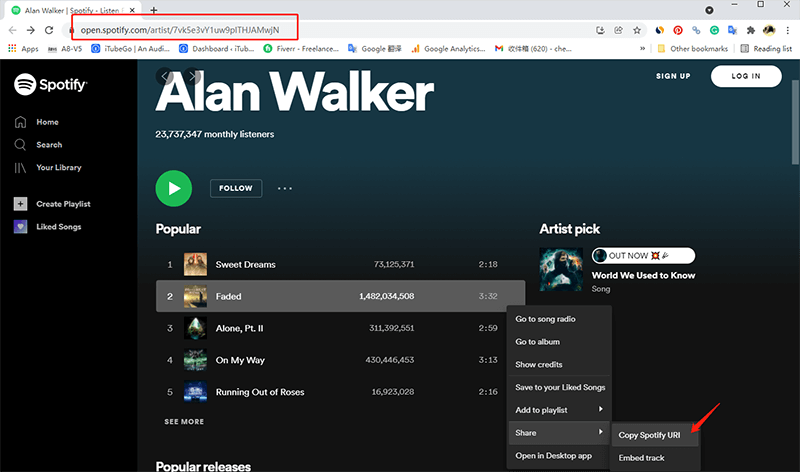 Step 3 Open YT Saver Downloader and select the output format as MP3 to download the songs in MP3 format.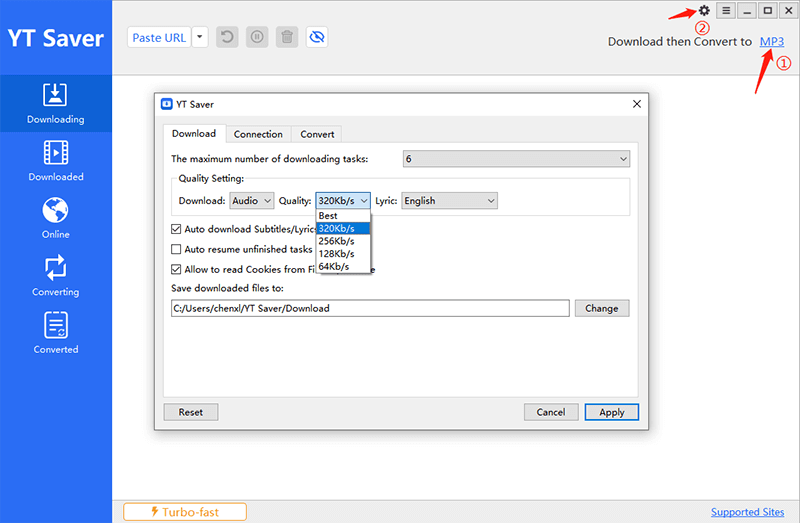 Step 4 Paste the URL in the software, and the downloading will start automatically.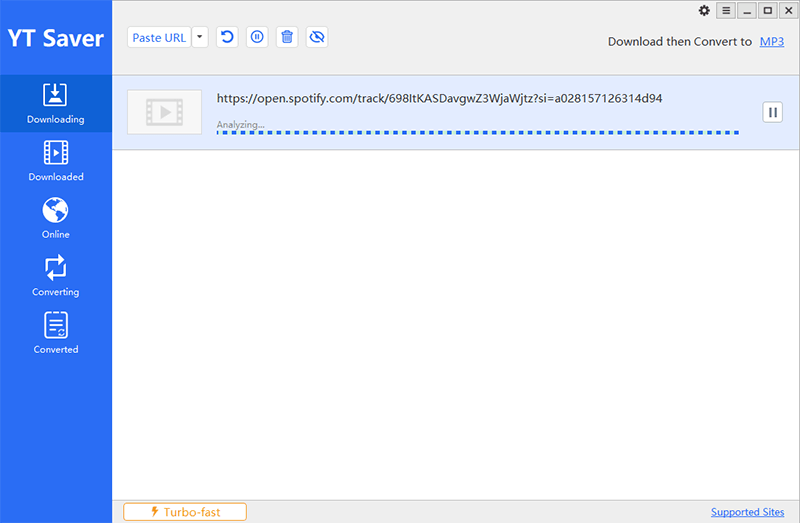 Step 5 You can find the downloaded music in the downloaded tab.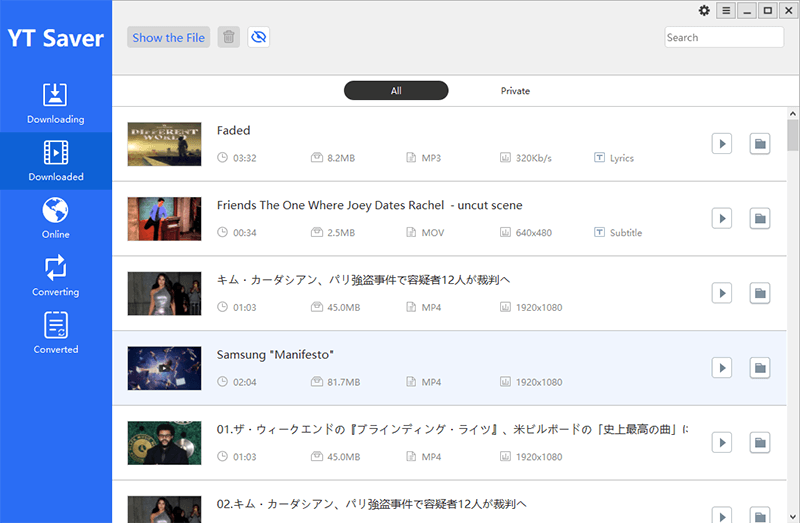 Conclusion
The download feature of Spotify premium is useful only when you are planning to keep paying Spotify fees for the rest of your life. It is not a reliable option because the moment you cancel your subscription, you will also lose the downloaded songs.
Therefore, the best thing to do in such a situation is to use YT Saver Downloader to download Spotify songs easily and keep them stored on your device permanently. In this way, you won't have to worry about losing the songs at any stage. Moreover, you will be able to play them on different audio players and even copy them to other devices.
Lainey
A Internet technology enthusiasts, editor and content creator who spends most of her time bringing the interesting, entertaining, original and well-written articles to people who love Internet Technology too.