12 Best Instagram Video Downloaders in 2023
Content
12 Best Instagram Video Downloaders in 2023
How popular are Instagram videos, including Instagram reels? Very popular such that 91% of users who were surveyed stated that they view videos on the platform at least once a week. This only confirms that videos are actively reaching users, and they will continue to grow in popularity. As a matter of fact, many videos on Instagram go viral, hitting over 100,000 views in a manner of hours after they are uploaded to the social media giant. Those, plus many other reasons are why many people have been looking for the best Instagram video downloaders, and in this article, you will get to know the twelve best Instagram grabbers.
12 Best Instagram Video Downloaders
As popular as it is right now, Instagram will not allow you to download anything from its site. Of course, with image files, you can simply take screenshots but the same cannot be said for video. Luckily, there are many Instagram grabbers for videos out there, and the following list should make it easier for you to choose one, because these are the best.
1. YT Saver
The best, fastest and easiest to use Instagram grabber for videos is YT Saver . It is so good that it has been mentioned on sites such as iLounge, Softpedia, TechTimes and it has a 4.8/5 star rating on TrustPilot. It is built to support over 10,000 websites and it has other interesting features which you can refer to on the next part of this guide.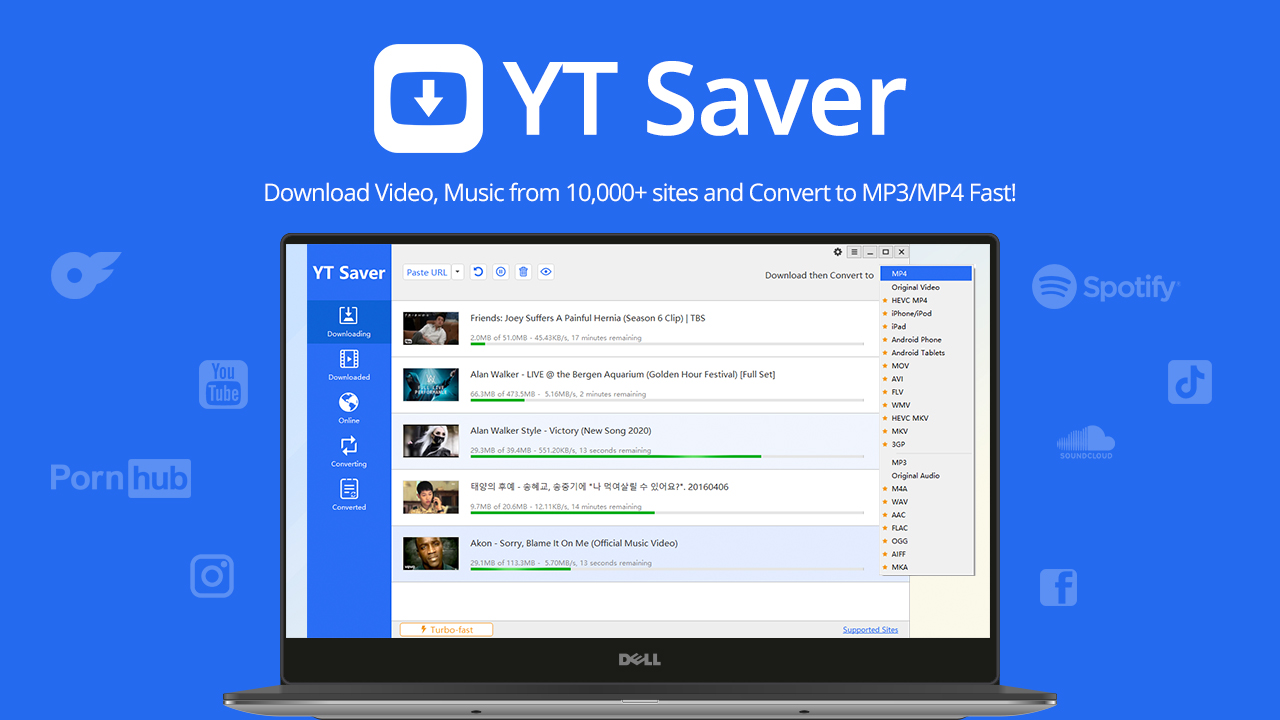 2. VideoProc
VideoProc is the second best Instagram video downloader. It can download and save videos in different resolutions, such as 4K, 1080P, 720P. It supports a few more websites, and comes with a built-in video converter. The editing toolkit can cut, crop, merge and fine-tune your downloaded videos. VideoProc is priced from $38.90 a year.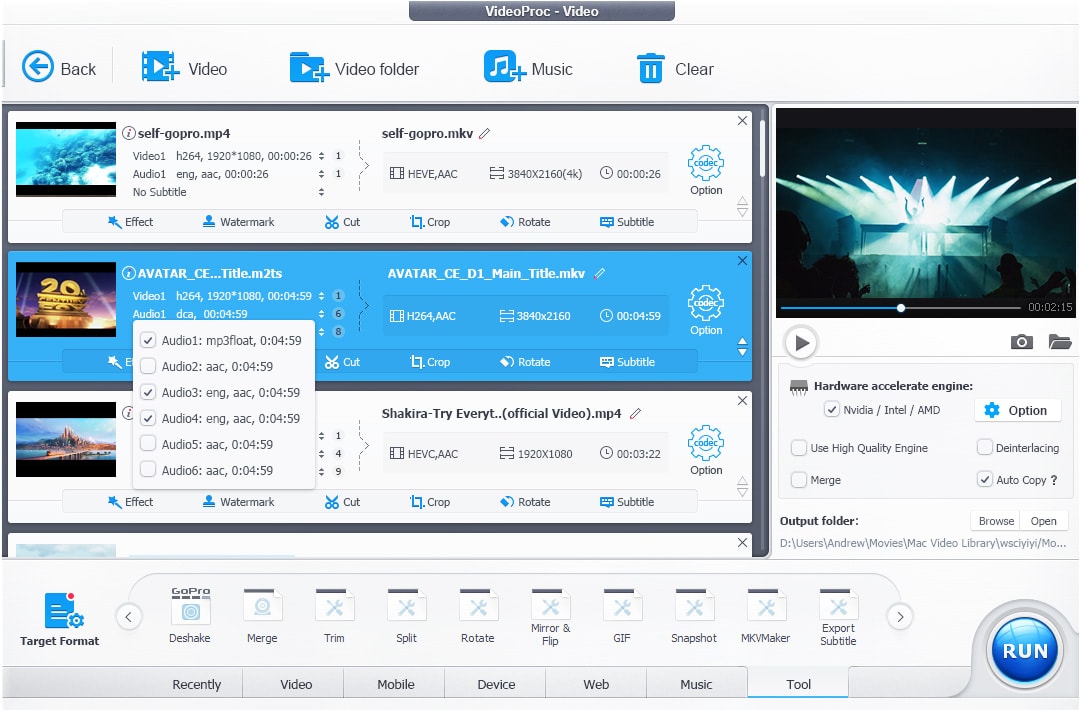 3. 4K Downloader
With 4K Downloader, is the third best Instagram grabber, you can download from Instagram, YouTube, Vimeo, Flickr, Facebook, DailyMotion, Pinterest etc. The coolest feature is its ability to download the 4K, 360º and 3D videos from YouTube, as well as an in-app proxy settings, which allows you to bypass geo-restrictions. 4K Downloader is priced from $29.99 per month.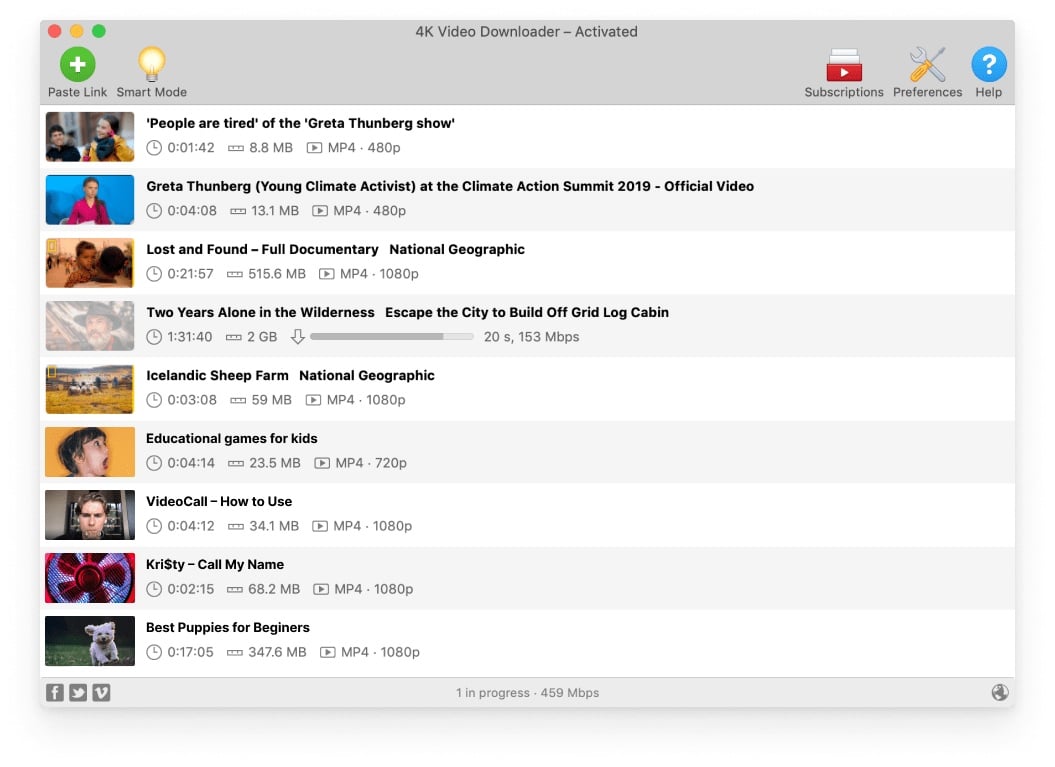 4. StreamFab Downloader
StreamFab Downloader is the fourth best Instagram grabber for several reasons. It is built with support for Instagram, YouTube, Vimeo, Pinterest and many other popular video sharing platforms. You can save the videos in 4K, 1080P, 720p, or 480p resolutions. It comes with batch mode, which allows you to download many videos simultaneously. Another great feature is its ability to save subtitles as SRT files or remux video. This software is available for both Windows and macOS, at $39.99 a year.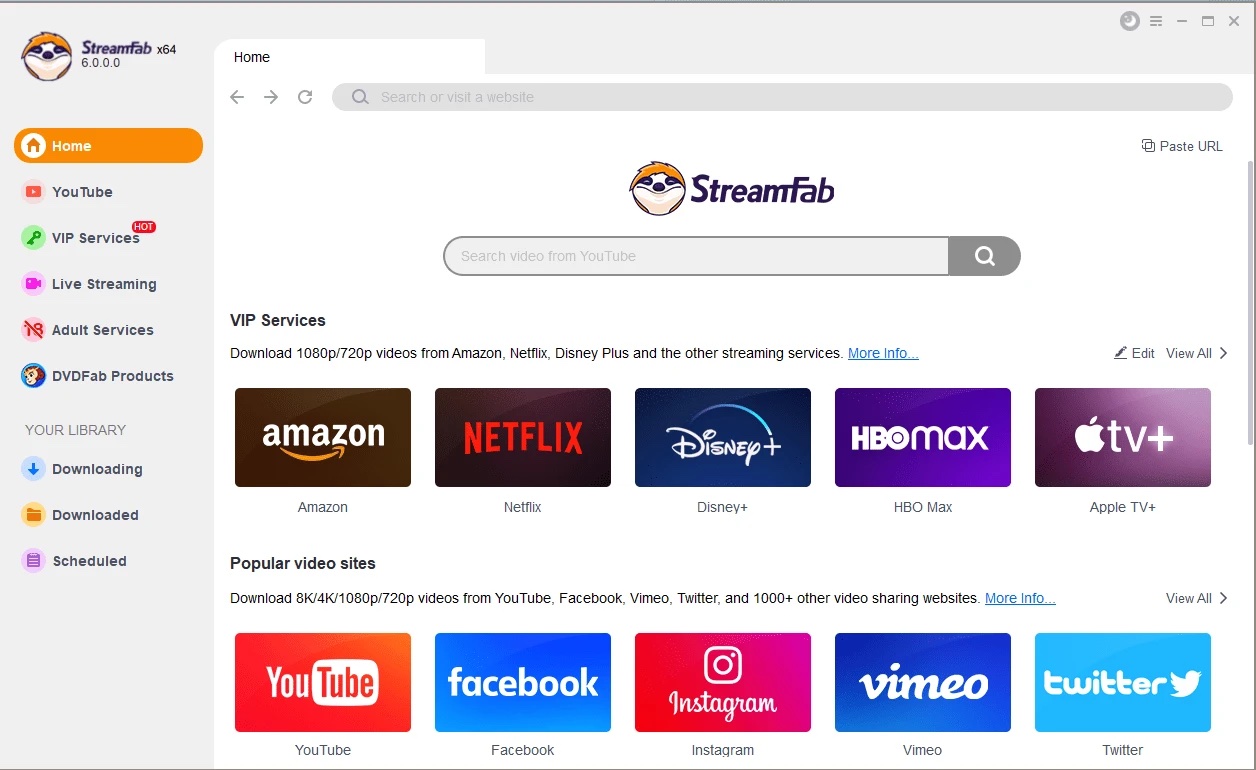 5. Allavsoft Downloader
Allavsoft Downloader is the fifth best Instagram video downloader, which supports both Windows and macOS if you are looking for a good alternative to the ones mentioned above. It supports many video sharing sites and platforms, such as Instagram, YouTube, Tik-Tok, Facebook etc. The biggest advantage is its ability to support 4K resolution for video downloads. There is no unlimited free version available, and it starts at $49 a year.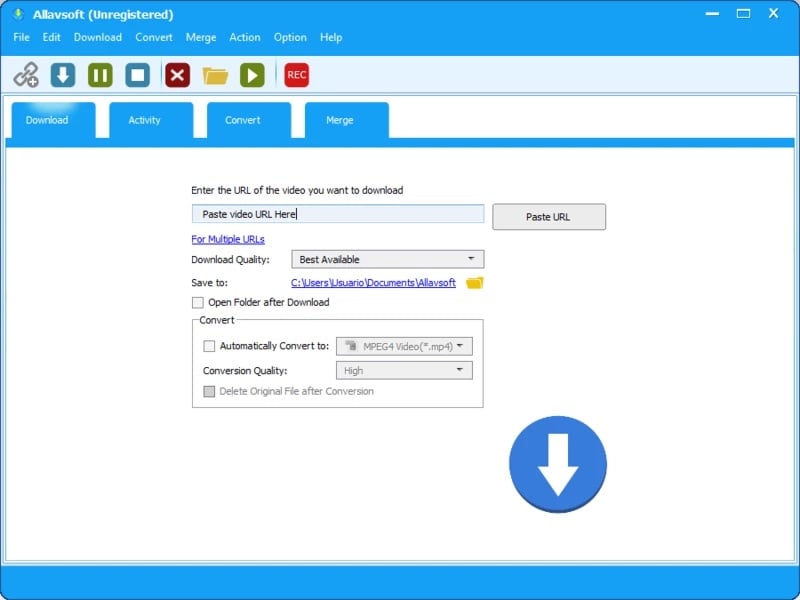 6. Ummy Video Downloader
Although it supports fewer websites, UVD will definitely help you to download from Instagram, YouTube, Pinterest etc. It also supports only MP4 and MP3 for output, which could be very disappointing for some users. It can download videos at 1080p or lower resolutions, and is only available for macOS, hence an Instagram grabber for Mac.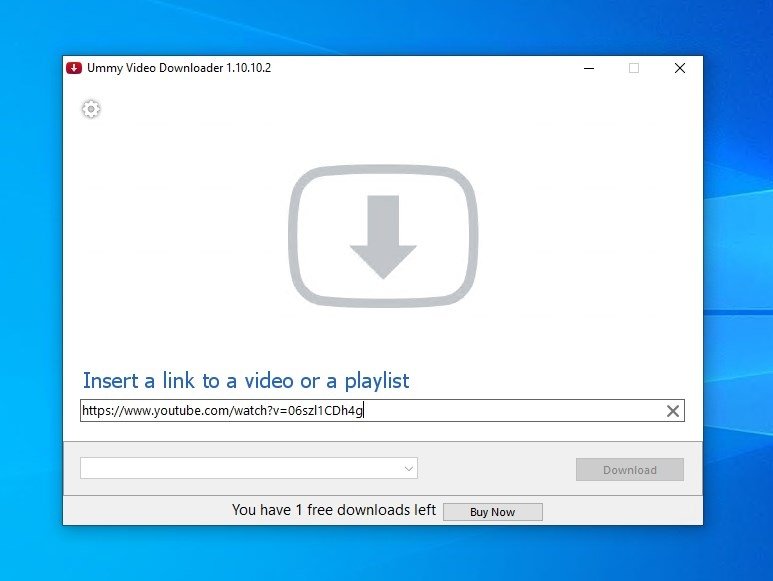 7. SaveInsta.app
SaveInsta is an online Instagram Downloader, which means no software installations required, as it is a web browser based Instagram grabber. It supports the downloading of videos, photos, stories, reels and IGTV from Instagram in few simple steps. Unfortunately, it will only support Instagram.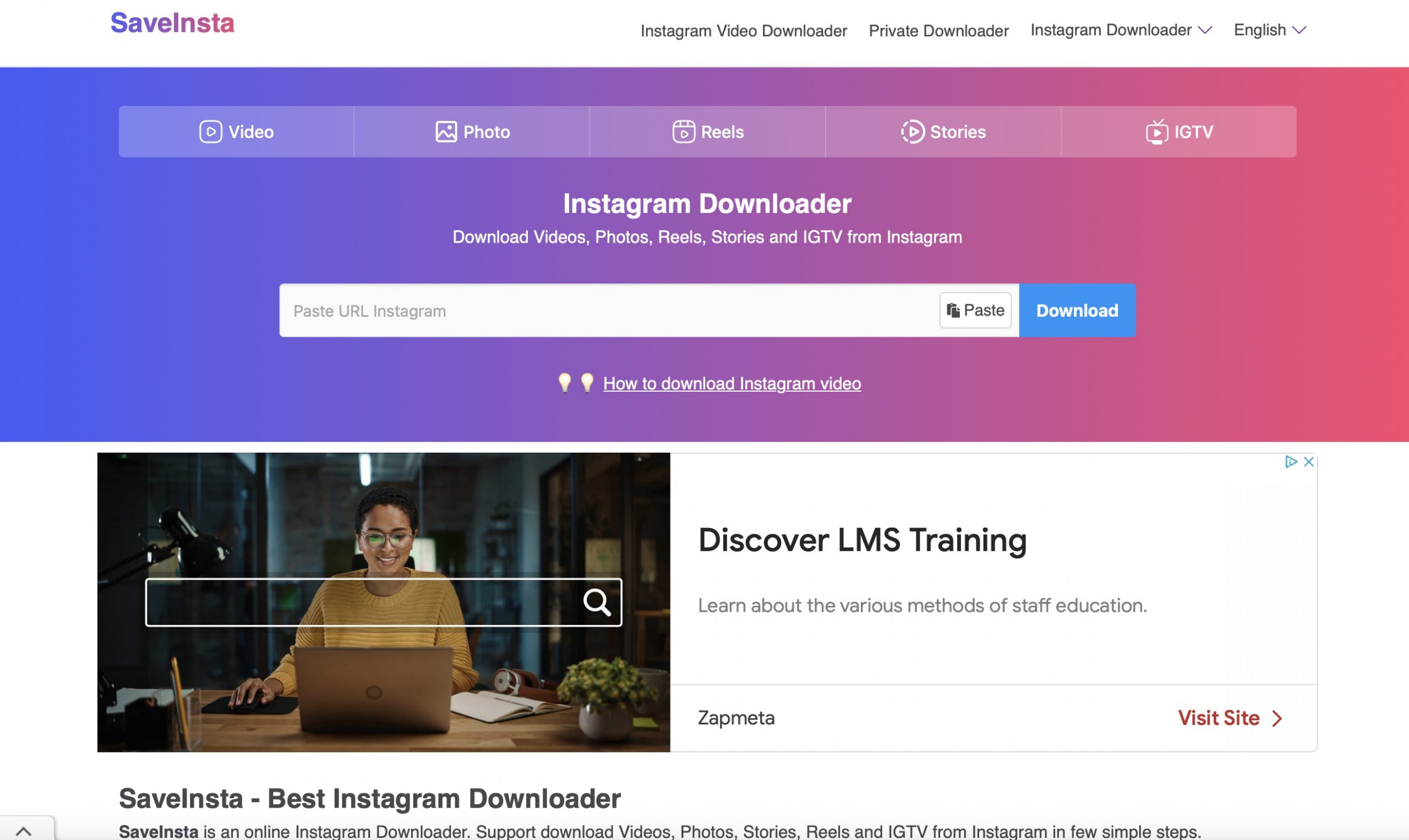 8. Toolzu
Toolzu is an online based Instagram downloading service, with which you can use to save videos, photos, stories and IGTV. It can also download everything from someone's profile (that includes photos and videos). That makes it one of the best free Instagram downloaders, although it only supports Instagram.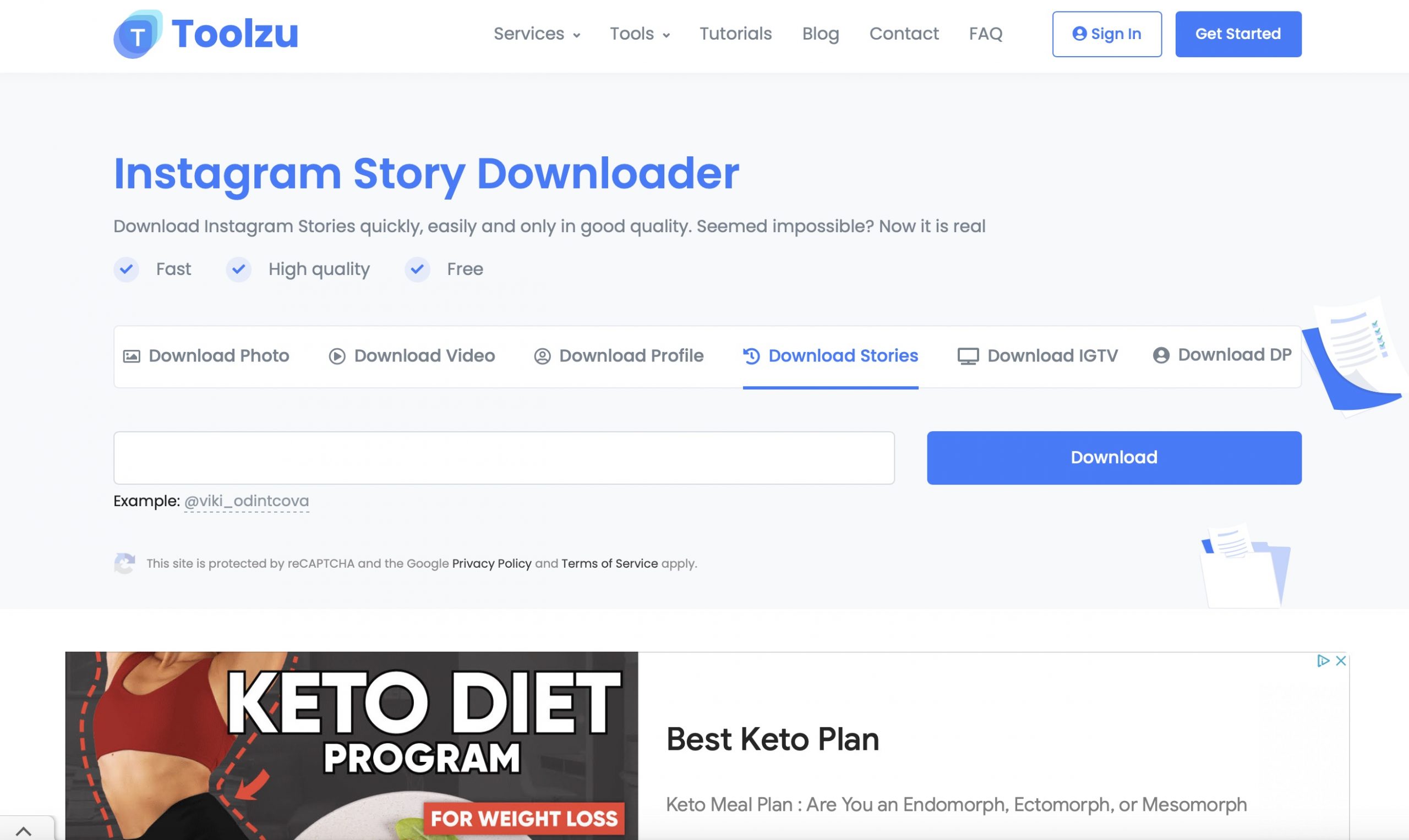 9. InFlact
InFlact is very similar to Toolzu mentioned above, and most probably both are owned by the same company despite different names. That means you will get the same features, and an online platform to download from Instagram.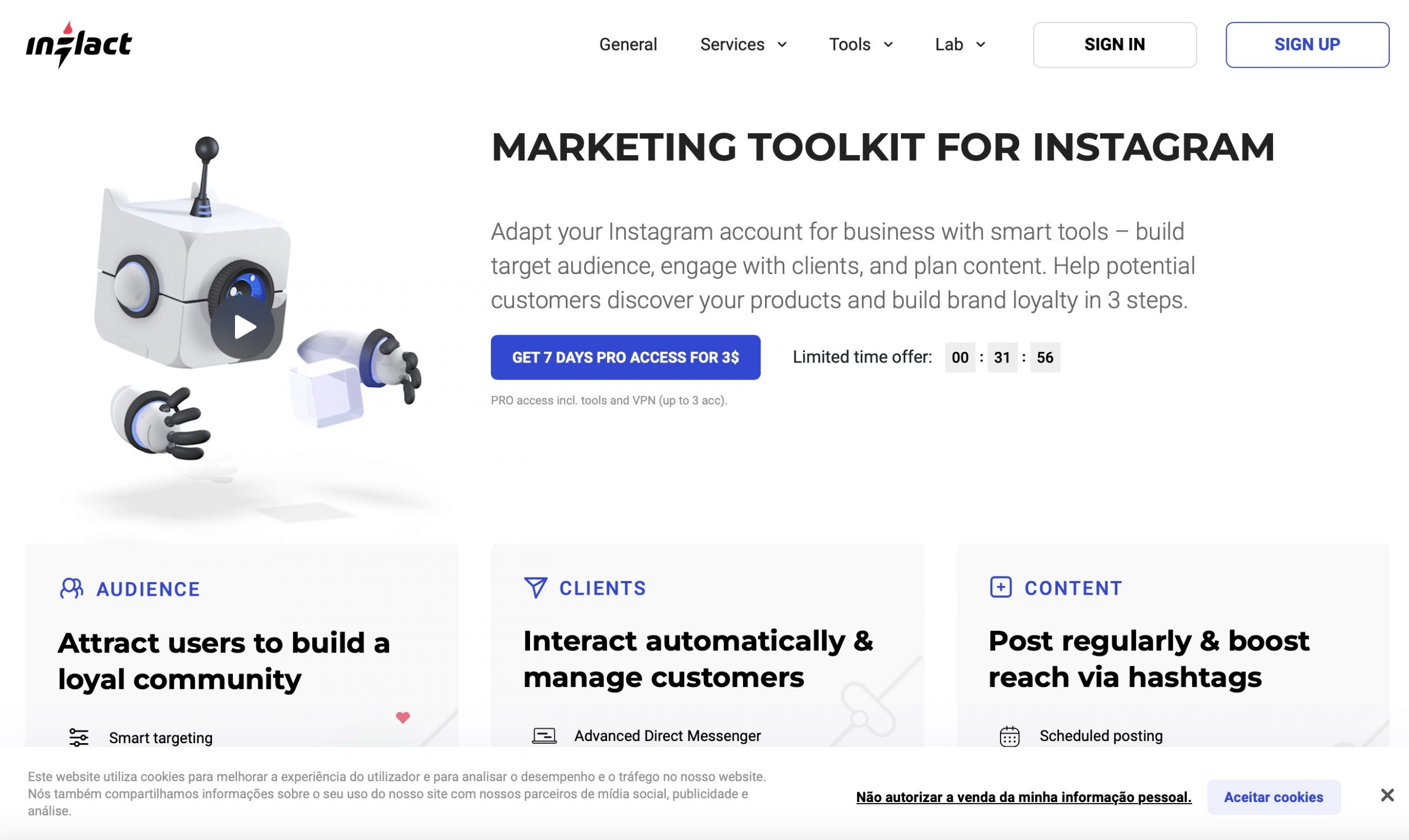 10. IGDownloader.app
IGDownloader is yet another online based Instagram grabber. It allows you to download Instagram videos on web browser, no software installed. Works great on all browsers and devices, such as Chrome, Firefox, Opera, Edge, PC, tablet, iOS and Android. As with the 3 other online based Instagram downloaders mentioned above, it only works with Instagram.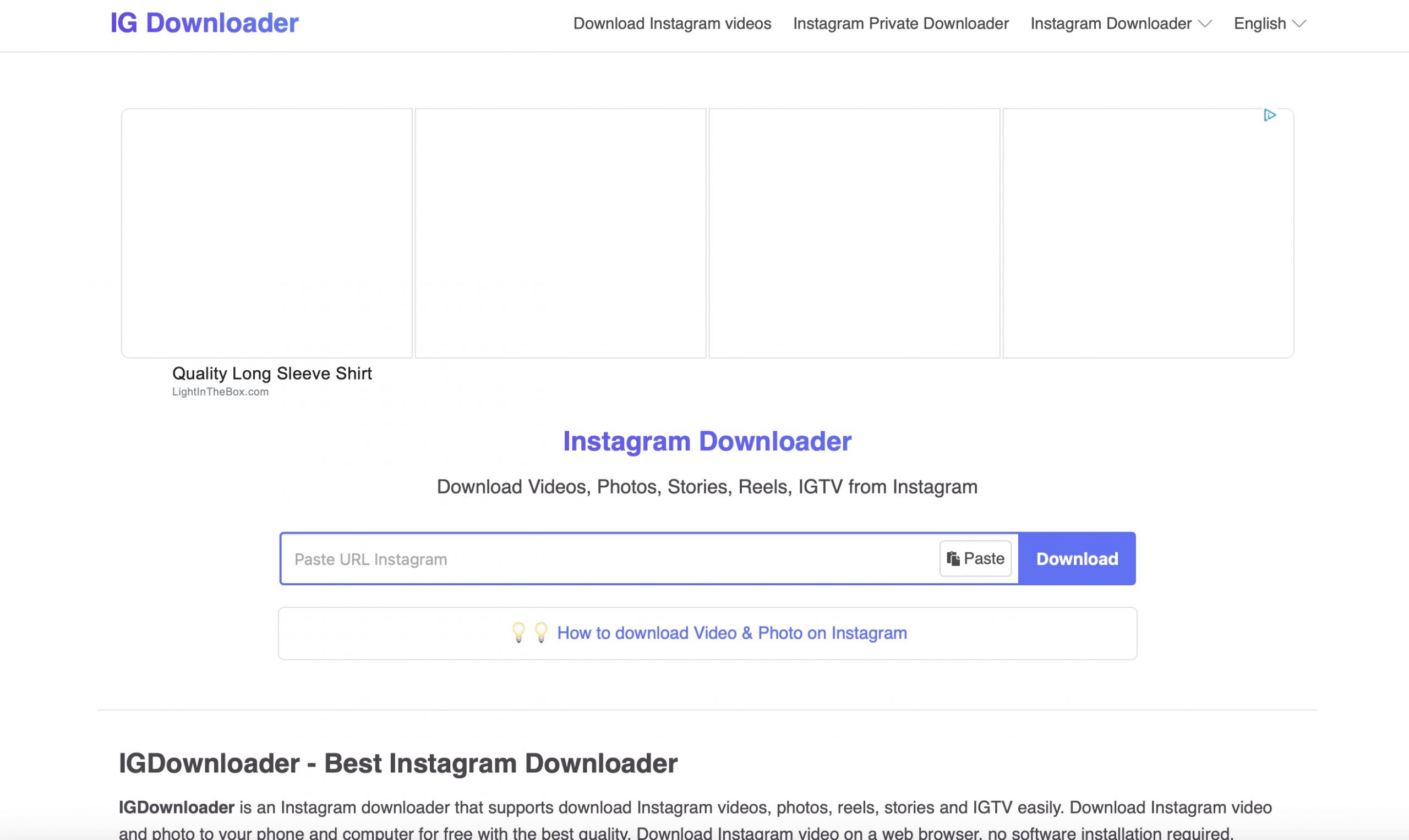 11. iGram
iGram is similar to the last four above, in that it is a web based. It helps you download Instagram Photos, Videos, Reels, and IGTV videos. iGram is designed to be easy to use on any device, such as a mobile phone, tablet, or computer. iGram is only designed to work with Instagram.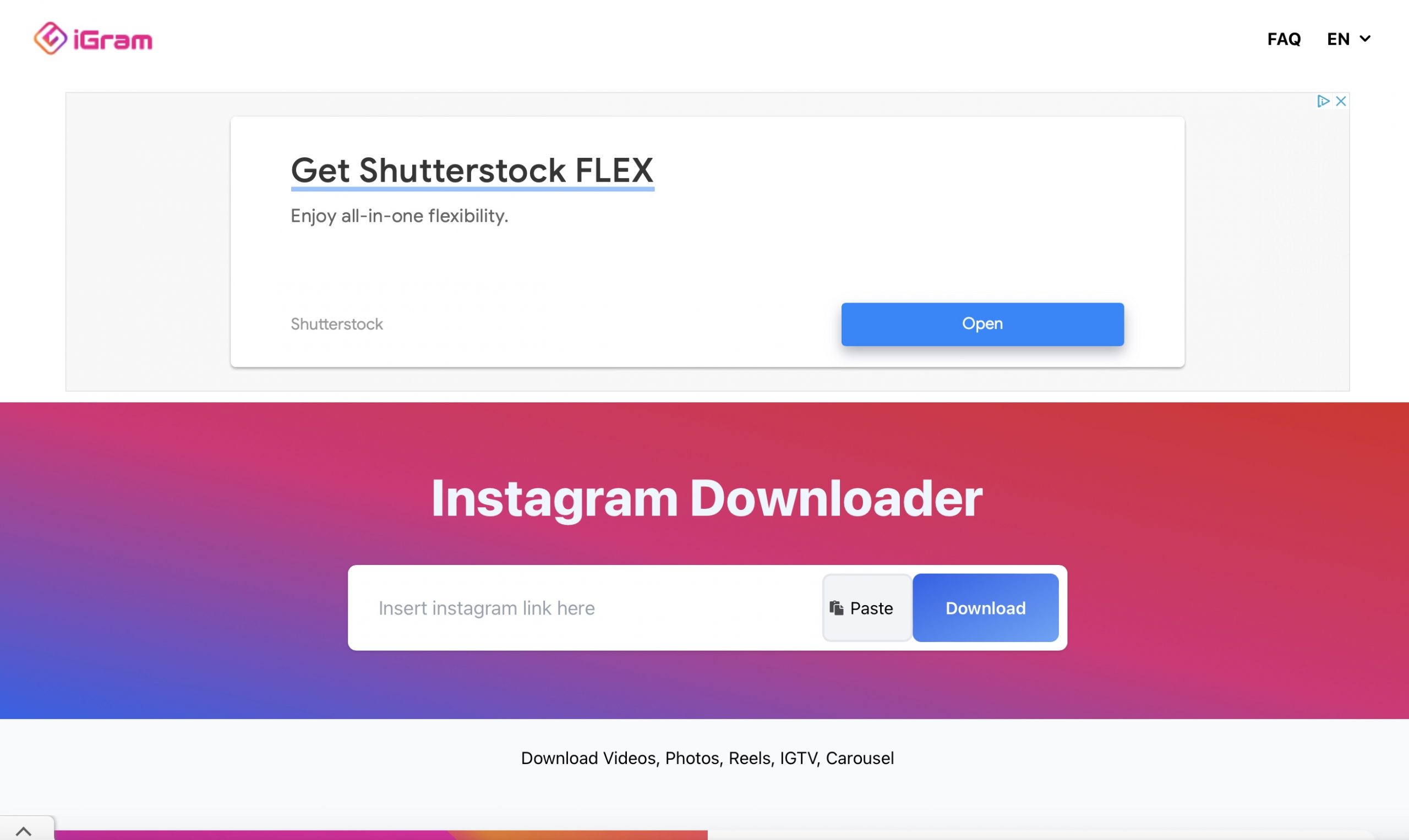 12. SaveIG.app
SaveIG is the last recommended free Instagram grabber. Just like the last 5 above, it is also online based, meaning there is no need to install any software on your devices.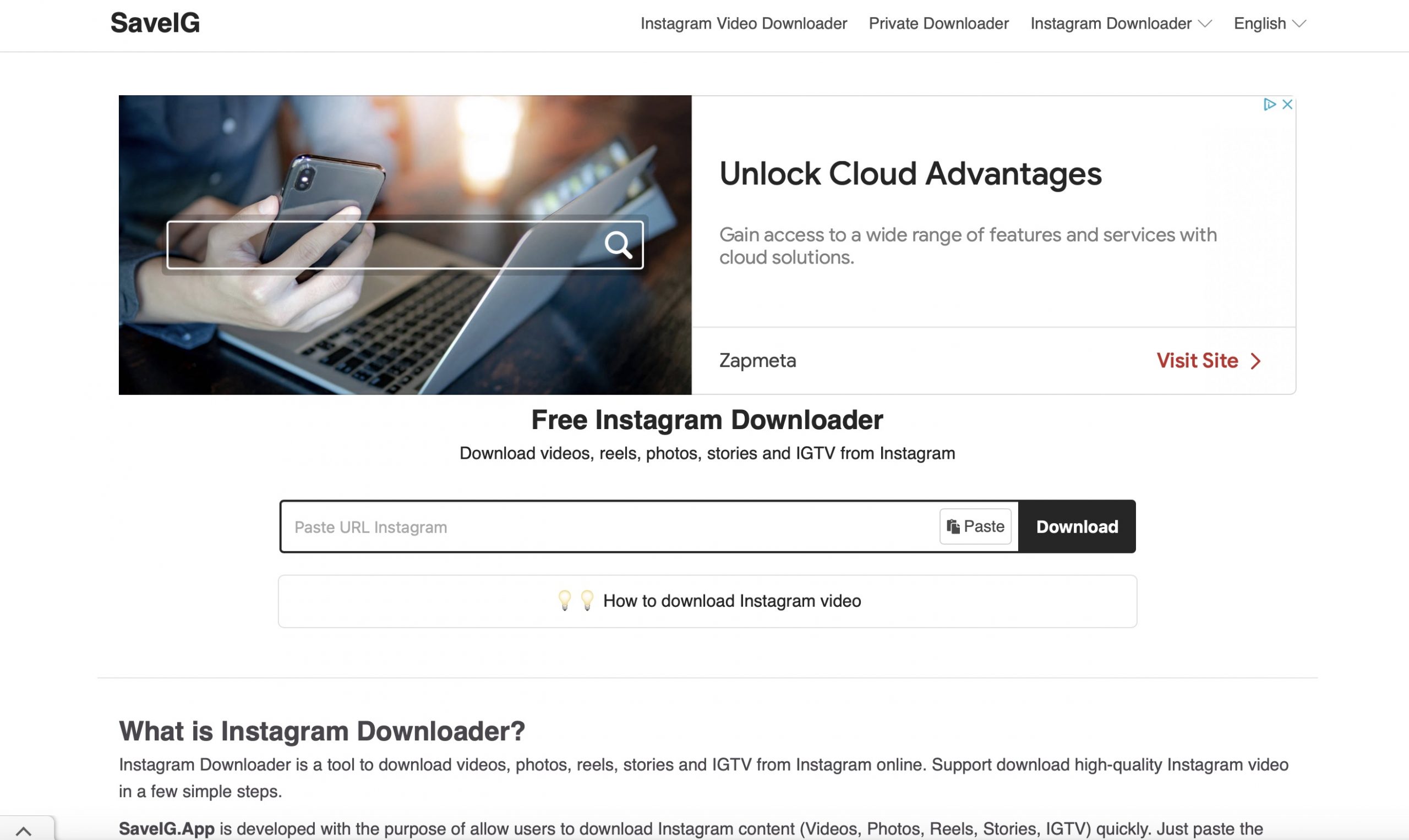 How to Download Video from Instagram Fast?
Over a dozen Instagram grabbers exist, and among them all, YT Saver Downloader is simply the best. Since the introduction of YT Saver was very brief on the previous segment of this article, you will now learn why it is the best Instagram video downloader around. Check out YT Saver's features and advantages below.
It allows you to browse for the video and audio sharing sites easily with a built-in web browser
The software can support over 10,000 websites, including OnlyFans, Fansly, YouTube, Facebook, Spotify, and more.
It can download complete playlists and channels.
Supported video resolutions for downloading range from 320p, 480p, 720p, 1080p, 2K, 4K and 8K.
The downloaded videos can be converted to MP4, 3GP, MKV, WMV, AAC, WAV, OGG, etc.
It has a built in Private Mode. You can protect some videos and audios from prying eyes.
Disclaimer:
YT Saver is a program intended for personal use only, and cannot under any circumstances be used for commercial purposes. The downloading of video and audio files from some websites in certain areas, countries or regions is subjected to local laws, which you should be aware and taking note of.
How to use the best downloader for Instagram?
Step 1: Download the newest version of YT Saver on your PC or Mac. The software packages are available to download from the provided buttons.
Step 2: Set the output quality. Click on the "Settings" icon on the upper right corner of the interface. From the "Download" tab of the "Preferences" window, choose video or audio, and choose the desired quality for the files to be downloaded.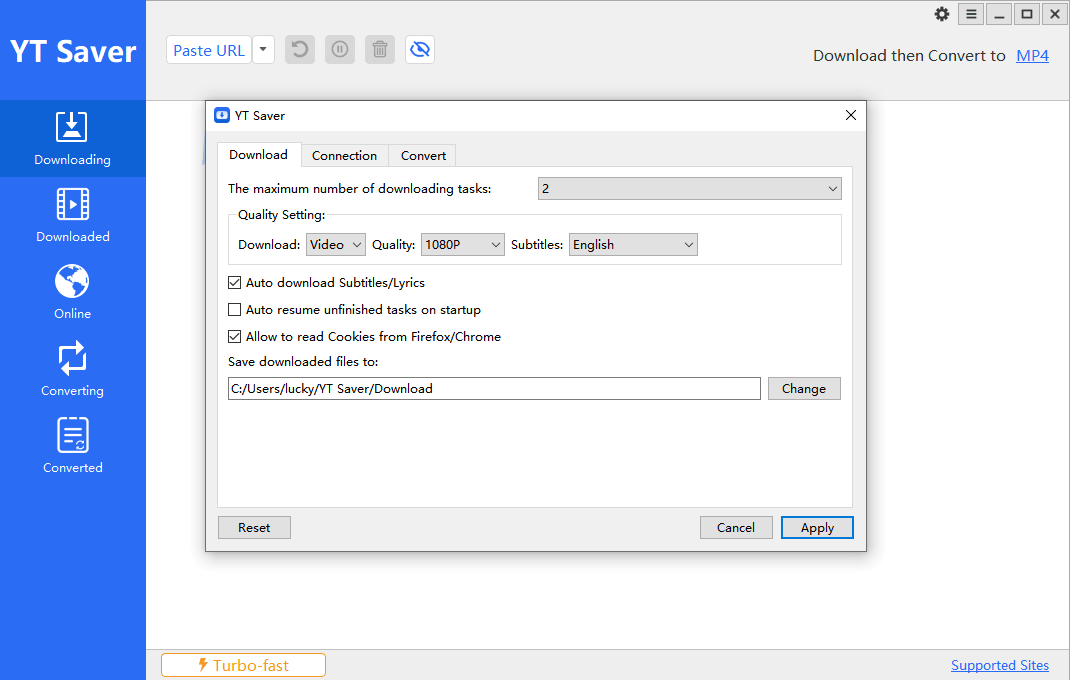 Also, YT Saver allows user to select desired output format for the target video. Hit the "Download then Convert to …" tab on the main interface and people will see a great variety of supported formats.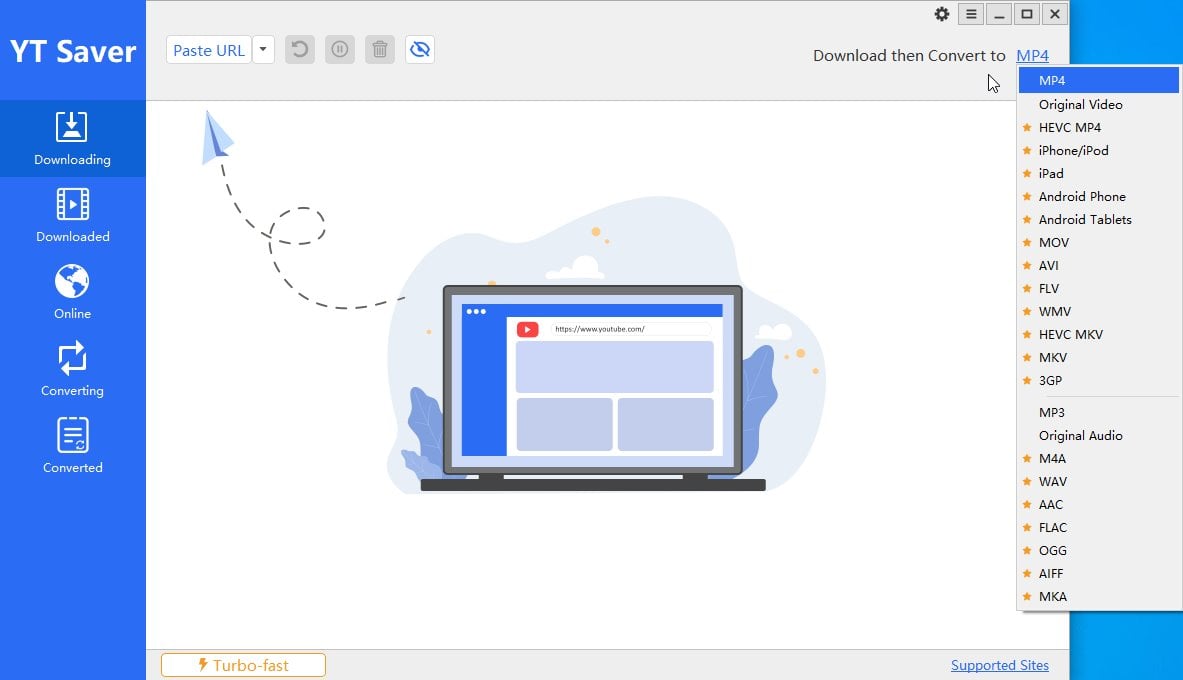 Step 3:
Copy and paste the URL of Instagram video. Visit Instagram, find the video of your choice and copy the video link from your web browser's address bar. Then just simply click the "Paste URL" button in YT Saver's interface, this program will automatically start analyzing and downloading the video.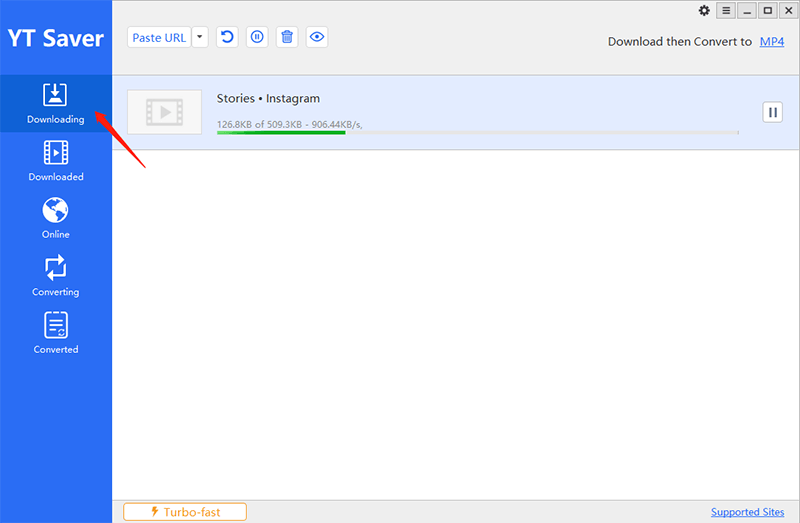 Can You Convert Instagram Video to Audio?
For some reason, you may not want the image part from the Instagram video, meaning you may only want to extract the audio from it. You certainly can convert the downloaded videos by using any video converter, but what if you could just convert the video to audio right away? YT Saver is not only the best Instagram video downloader because of its ability to download any Instagram video, but because it can also extract the audio and save the video files as audio files, which can save you a lot of time. To do so, just follow these steps.
Step 1: Set the output format as MP3 or any audio format of your choice. Click on the "Download then Convert to…" tap on the upper right corner of the interface, and select the needed audio format accordingly.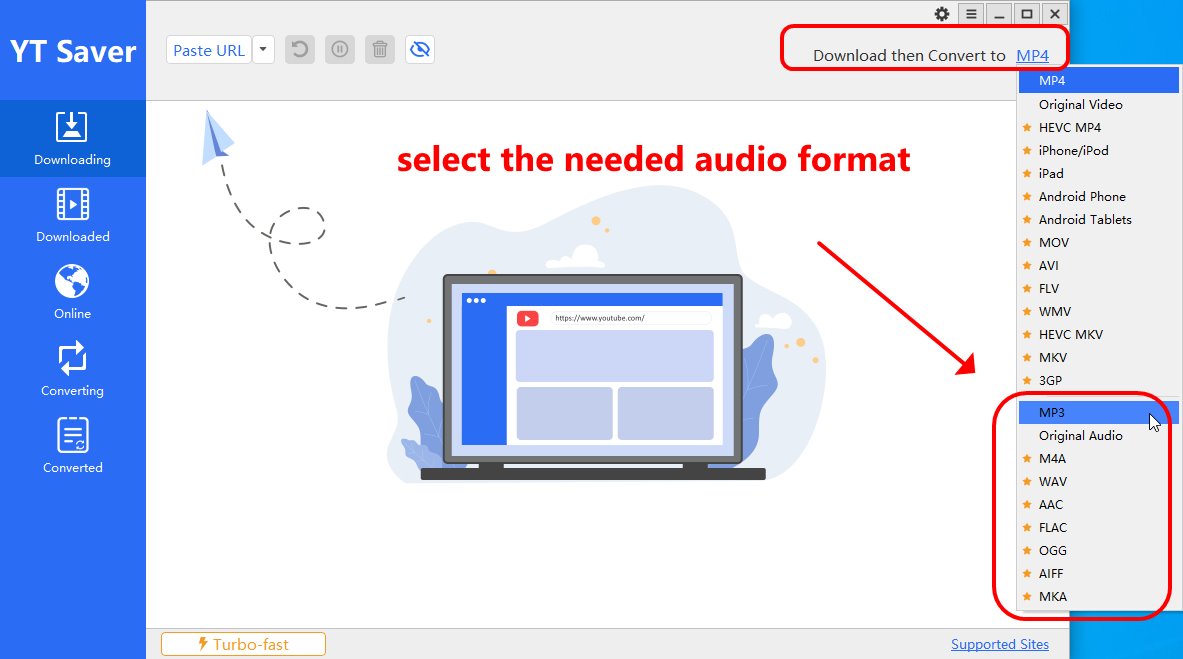 Step 2: Copy and paste the URL of target video to YT Saver directly. Or you can access the Instagram video through built-in "Online" module. Click on the "Download" button in yellow to start downloading the video/audio that you need.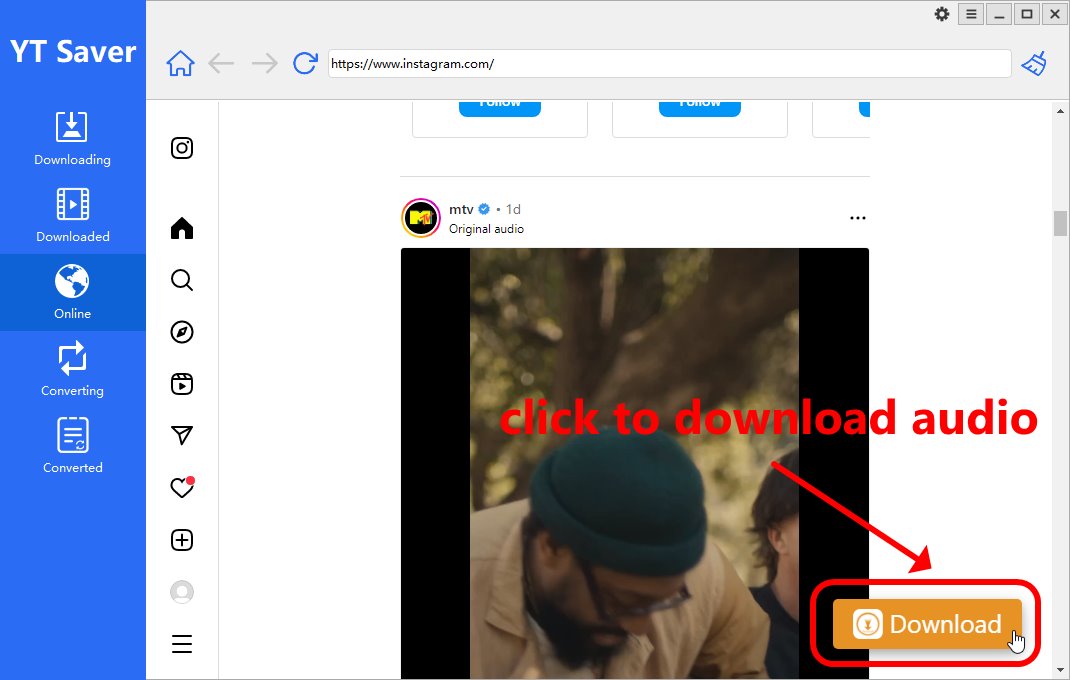 Manuel
As a Tech geek, Manuel is obsessed with technology and spend most of his time exploring it. The technology has become his life and he is enthusiastic about sharing all new tech gadgets that make him excited.