[2021 Updated] How to Fix Spotify Wont Open on Mac Issue
Content
We all know Spotify as a well-known streaming service that offers an extensive library of songs playlists, podcasts, radio, and much more. If you're having problems with Spotify not opening on Mac or not working like expected, it can cause huge annoyance and even frustration. The article will help you out in understanding what you can do to fix it.
What to Do When Spotify Won't Open on Mac?
Although the mobile app doesn't cause a problem in general, the desktop app can break down fairly quickly. Follow these solutions to get your Spotify won't open on Mac issue solved:
1. Restart the Spotify App
Restarting the computer usually fixes any glitches in the software that might cause Spotify not to work in your Mac.
Choose the Spotify app window, then choose the Apple Menu > Force Quit.
Then, click the Spotify app, and then Force Quit, restart the app.
2. Restart Your Mac
In the event that your connection works correctly and you've tried restarting Spotify, but it's not able to open, reboot your Mac and then start Spotify again. All you need to do is to select Apple Menu and tap the Restart option.
3. Check for Mac System Updates
To avoid issues with app functionality caused by insufficient support from your operating system on Mac, it must be regularly updated. The absence of updates could be one of the main causes why Spotify isn't opening on your device, especially if it's been a while since you last used your Mac or upgraded it.
Choose the Apple menu > About this Mac.
Then, choose the Software Update option.
Check the system for pending updates and then choose the Update button to install and download the upgrade. If you are prompted, type in the admin password and username, after which you can reboot your Mac.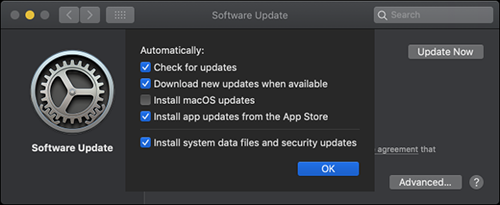 4. Update the Spotify APP
Updates that are missing affect your Mac. They also impact the apps you run on your Mac. Find out if there are waiting updates for the Spotify app, and install them before you launch the app once more.
You'll notice the small blue circle on the Spotify menu button on the app. It means the availability of an upgrade.
Select Update Available. Then select Restart Now.
5. Temporarily Disable Your Firewall
The firewall you have installed on your Mac can stop Spotify because of security issues and make the app unable to work or open properly. Remove the firewall temporarily, and then check to see if you can start Spotify again.
In the first step, select Apple Menu, and then, head over towards System Preferences.
Then, select Security and Privacy.
In this step, click the Lock icon. Then enter your password, and then click Firewall >> Switch off Firewall.

6. Disable Your Antivirus
If you've installed a third-party antivirus on Mac, it could detect Spotify as malware, and you may never access or use the application. Deleting the antivirus could fix the issue. Check the manuals of your antivirus manufacturer or the website for specific steps to disable the program. If you're determined to keep the antivirus software, add it to make sure to whitelist Spotify to ensure that it isn't blocked in the future, and you'll be able to open it without any problems.
7. Reinstall the Spotify App
Reinstalling Spotify typically resolves a lot of common issues and assures you that your account is always up-to-date. But, you'll have to delete any folders that contain Spotify information and then download your podcasts and music in the following time after the reinstall.
Select Go > Applications.
Search for the Spotify application and then drag it into the Trash.
Clear your Trash to remove Spotify. Install the app and download it once more and verify that you are able to access it.
8. Close the Accessibility Keyboard
A few Mac users have complained that the Spotify application for Mac will not open even when an accessibility keyboard is active. The keyboard on-screen allows users to access their Mac without the physical keyboard. It also has advanced navigation and typing features which make it easy to access your favorite apps.
Go to the top left corner of the Accessibility Keyboard of your Mac and then click the X to shut it down.
Alternatively, click the Apple menu and then Systems Preferences > Select Accessibility.
Next, choose the keyboard, select the Accessibility Keyboard tab, and then deselect the option Enable Accessibility keyboard.
Start Spotify and then utilize the keyboard on screen after Spotify is back up and running
9. Change Your DNS Settings
If you're using a custom DNS for your Mac, it is possible to remove these settings and test whether Spotify starts up again. If not, make use of Google DNS settings instead.
To do that, first of all, select the Apple Menu and go to System Preferences.
Then, choose Next, select Network > Advanced.
On the DNS tab to the left, clear everything that appears on the left side and click "OK." Take a moment before you open the Spotify app once more.
If that doesn't work, click the plus (+) and add these Google DNS settings: 8.8.8.8, 8.8.4.4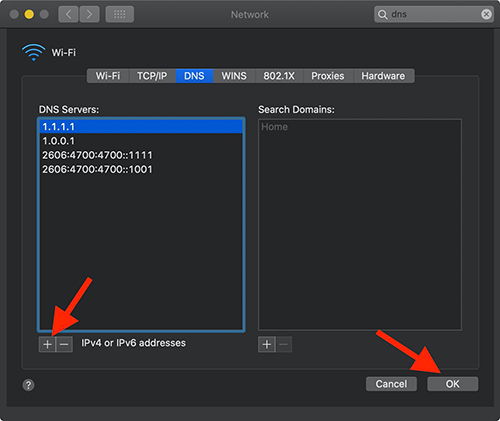 10. Disable Hardware Acceleration
Spotify makes use of technology that accelerates hardware on your Mac to enhance your experience streaming music. However, this feature can stop Spotify from opening correctly, mainly when using outdated hardware; turning it off could solve it.
Choose the Spotify window, and open the menu.
Then, you can select hardware acceleration and turn it off. Restart Spotify and test if it functions properly.
11. Clean Up Your Hosts File
If the problem is related to Spotify Web Player, try restarting your router by updating your browser or using the alternative browser with an incognito/private tab and see if it can start to load. If the steps above don't work, you can clear the host's data and check whether you can re-access Spotify. Hosts File is an invisible but vital tool that alters how your Mac sees websites.
Start the Finder and then select "Go" >> Select Folder.
Go to this directory: /private/etc/hosts and choose "Go."
This Hosts File will be selected in the new window of Finder. Drag it out of the Finder window onto your desktop.
Double-click on the file to show the contents. Make sure to remove all entries that have the word "Spotify" inside them. Make sure to save your modifications, restart your Spotify Web Player and see whether it loads up again.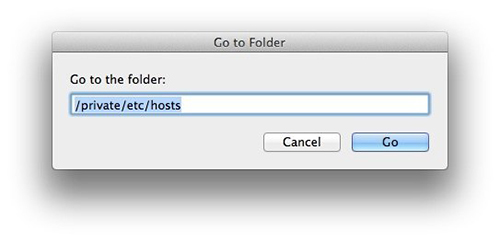 Best Method to Fix Spotify Not Opening on Mac
If you're having problems with playback, Spotify isn't opening properly on Mac, or its not functioning as you expected, then leave everything and try YT Saver software. It is a great tool that will allow you to download and convert Spotify files, even without the need of any paid subscription. Unlike most of the other specialized programs available in the market, you can use YT Saver on your Mac or Windows operating computers as well. It is simply the best music converter to download and convert tracks, playlists, and songs albums in MP3, FLAC, WAV, AAC, etc. for offline playback on any device.
Key Features:
Supports more than 1,000+ websites, like Spotify, YouTube, SoundCloud, and more
Convert video/audio to MP4, MOV, AAC, WAV and more
Offers 10X faster download speed
Download playlists, channels, albums in one click
Keeps all the ID3 tags intact with the downloads
Automatically download lyrics of your favorite song
You can download this Spotify Converter from below link:
How to Download Spotify Songs on Mac with YT Saver?
Step 1 Find the track you want to download on Spotify, then copy the link.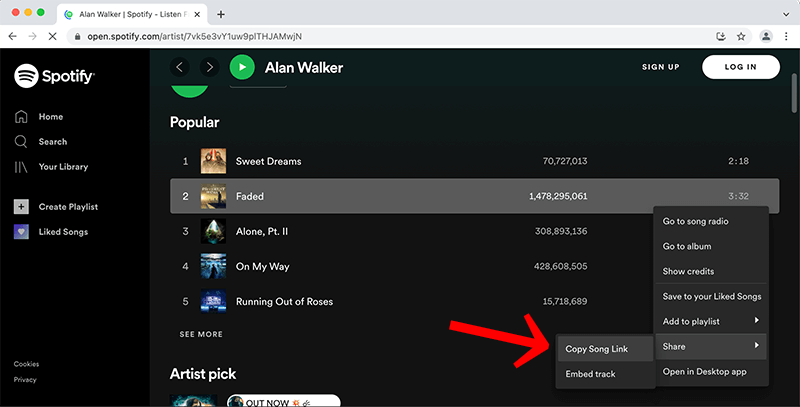 Step 2
Launch the YT Saver program; select the format for output from the Download section of Preference menu i.e. MP3 and 320kbps.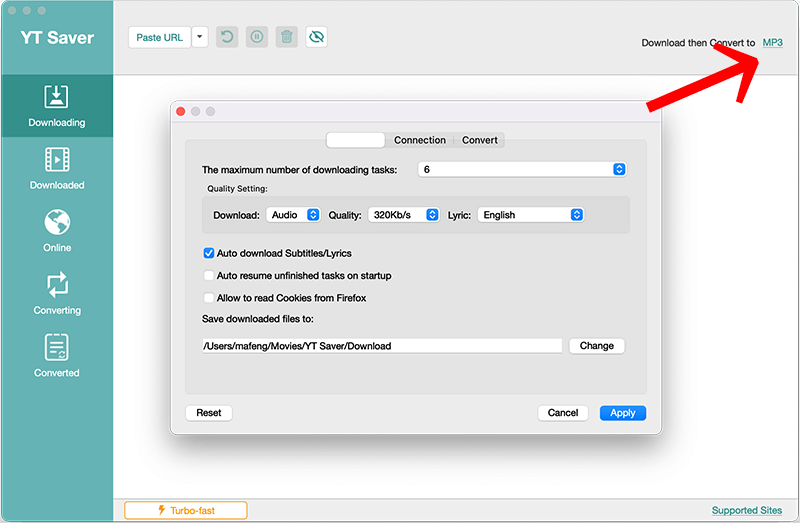 Step 3
 Click "Paste URL," the Spotify song will begin downloading on its own.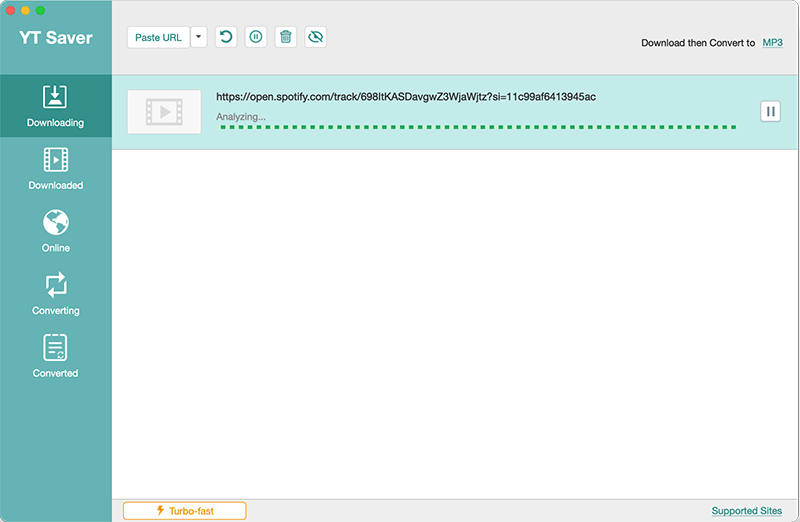 Step 4
When the track downloading is completed, you can locate the song at the Downloaded tab of the YT Saver program.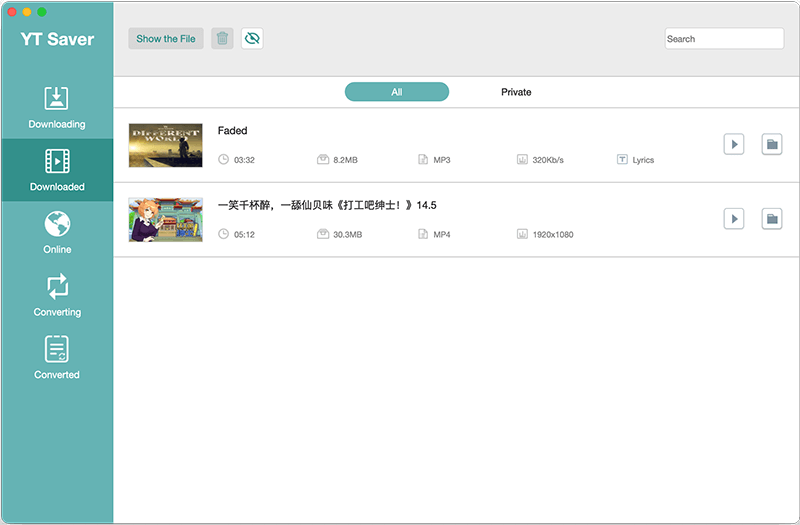 Conclusion
If you are looking for a software that is easy to use and can fix all kinds of problems for Spotify won't open on Mac, then YT Saver is the right software for you. You do not have to worry about any technicalities; it is suitable for every kind of users. Or, you can also try any of the above methods to work out if your spotify not opening on Mac.
Lainey
A Internet technology enthusiasts, editor and content creator who spends most of her time bringing the interesting, entertaining, original and well-written articles to people who love Internet Technology too.