If you are into music and want to listen to it offline without having an internet connection, then you must be using any conversion software.
Audfree SpoDable is an excellent converter for music but sometimes users complain about AudFree Spotify music converter not working or can't be opened issue. In this post, we will talk about the solutions and will also recommend the best AudFree SpoDable alternative.
AudFree SpoDable Can't be Opened Because Apple Cannot Check it for Malicious Software
When you double click AudFree software to download it onto your PC and you'll get an alert that states 'AudFree program' cannot be opened due to the fact that Apple can't check it for malware.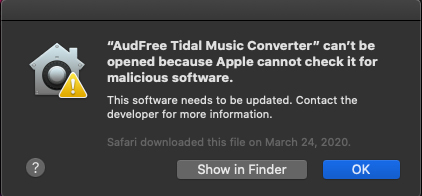 Don't worry over the safety of AudFree. It doesn't necessarily suggest that there's an issue with the application. You'll get the same message of warning unless your app is downloaded from Apple's App Store directly. Or If the developer of the app has the it approved by Apple already.
Even if you are aware that the application is from a company that you trust, you'll be warned in the same way. Also, if the app is from an unknown developer that has been certified by Apple.
AudFree tools are secure. While you cannot directly inform Mac Catalina or above that you are confident in AudFree, there's four ways to do it.
🛠 Solution:
Method 1:
If you install the AudFree program for the macOS 10.15/11/12 or greater, then browse to the directory for installation. Then, right-click and select "Open". This may bring up the identical dialog, but you must select "Open it anyway."
Method 2:
Step 1: Please exit System Preferences on your Mac. In the Finder you will need to go into Finder on macOS 10.15/11/12 or higher version, click ' Go' to select ' Utilities'. Double-click to open the " terminal' to start it.
Step 2: Enter the following command syntax" sudo spctl — master disable within the dialogue box for The Terminal tool.
Step 3: Click the Return button and then authenticate using an administrator password.
Step 4: Turn the Terminal off and then open AudFree software once more to check how it performs.
Method 3:
Step 1: Follow the above steps to open the Terminal for the macOS Catalina/Big Sur/Monterey, and the most recent version.
Step 2: Enter the code 'sudo xattr-rd com.apple.quarantine' in the Terminal program.
Step 3: Drag the installed AudFree tool into it, and press ' Enter' to confirm the installation.
Step 4: Type the administrator password and then launch the AudFree tool once more. It should run smoothly.
Method 4:
Step 1: Navigate to the System Preferences > Security and Security & Privacy choice on macOS Catalina as well as above.
Step 2: Please press the ' lock' and enter your password in order to unlock it.
Step 3: Select the ' Anywhere Under the ' Allow apps downloaded from'.
Step 4: Keep the change by pressing the lock unlocked.
Best AudFree SpoDable Alternative – YT Saver Music Converter
If the above solutions didn't work, the best option would be to look for a better alternative. YT Saver Music Downloader provides even more ease and features than AudFree SpoDable, and thus, it's our recommendation for downloading music from various popular music streaming sites for free. You can also download videos in the range of 1080p HD, 2K, 4K, and even 8K, so as to entire channels, playlists, and multiple videos with just one click.
YT Saver Video Converter allows you the conversion of online music in MP3, FLAC, WAV, OGG, and other formats that work with iPhone, iPad, Android tablets, and desktop computers. You can extract audio from video and save it in any quality you prefer, including 64kbps. 128kbps. 256kbps and 320kbps. It also allows downloading background effects and audio clips from the majority of popular streaming websites.
📖 How to Download Spotify Songs on PC/Mac?
Step 1 Copy Spotify Songs URL that you want to download.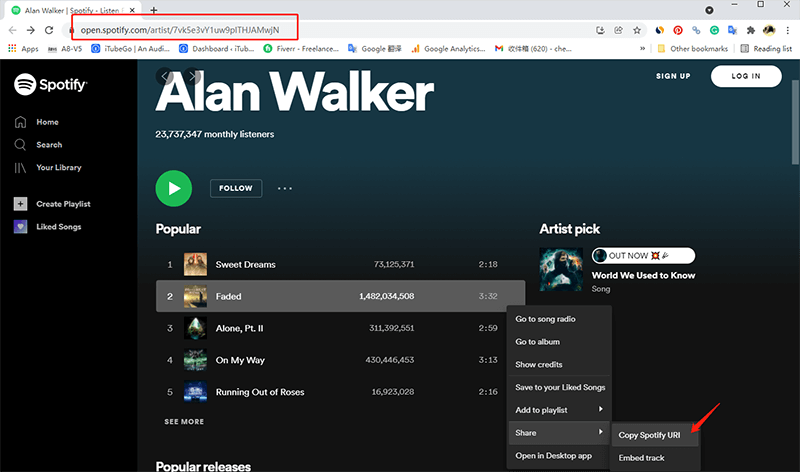 Step 2 Next step is to launch YT Saver software, and select the required output format and quality from the Preferences section. Here, you can choose Mp3 and 320kbps for downloading of your favorite Spotify music.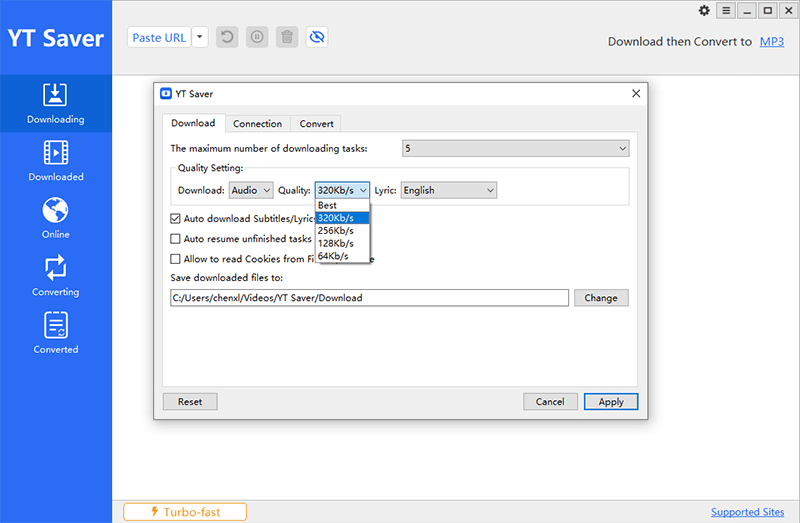 Step 3 Click the "Paste URL" button; the particular Spotify song will start automatically downloading.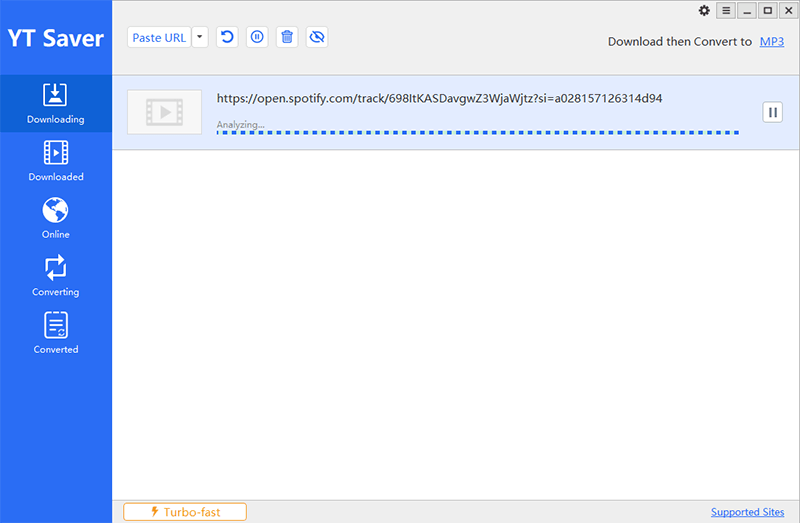 Step 4 Listen to the song by finding it on the Downloaded tab of the program.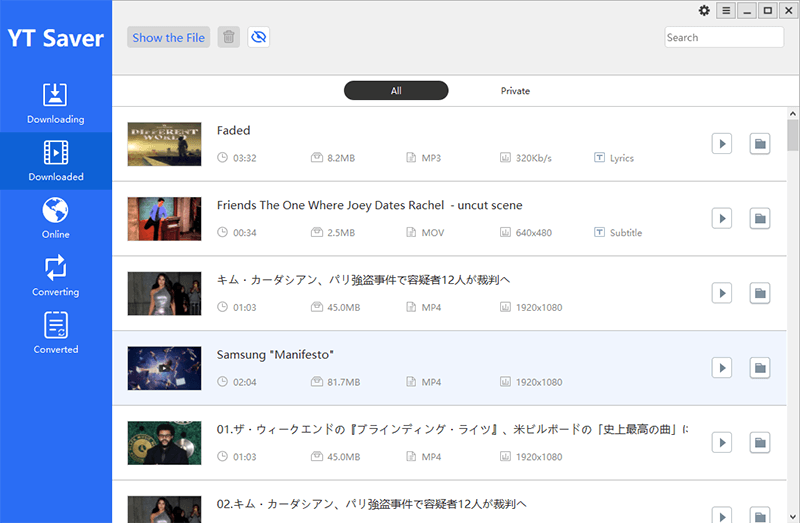 Conclusion
Hopefully now you are aware of Audfree issue and the possible solutions available for this purpose. If none of the solution works for you or if you're looking for a better alternative, then we simply recommend using YT Saver.
Supports 10,000+ video/music streaming websites.
Download video/music from YouTube, Spotify, SoundCloud, Instagram, etc.
Unlimited download complete playlists, channel, albums, etc.
10X faster download speed, save your time a lot.
Save your desired music in various formats, including MP3, AAC, FLAC, etc.
Retain original quality and id3 tag informations.