Live-streaming is getting very popular, especially among younger people. Generally, live-streaming offers young people the chance to be creators, and presenters of their own content and not just as passive viewers. Moreover, it feels more authentic since the viewers follow along in real time, unlike pre-recorded posts which may also require some editing. Piko Live is one such live-streaming service which is popular in Asia. Have more questions about Piko Live? Read along this article to find answers you may be seeking.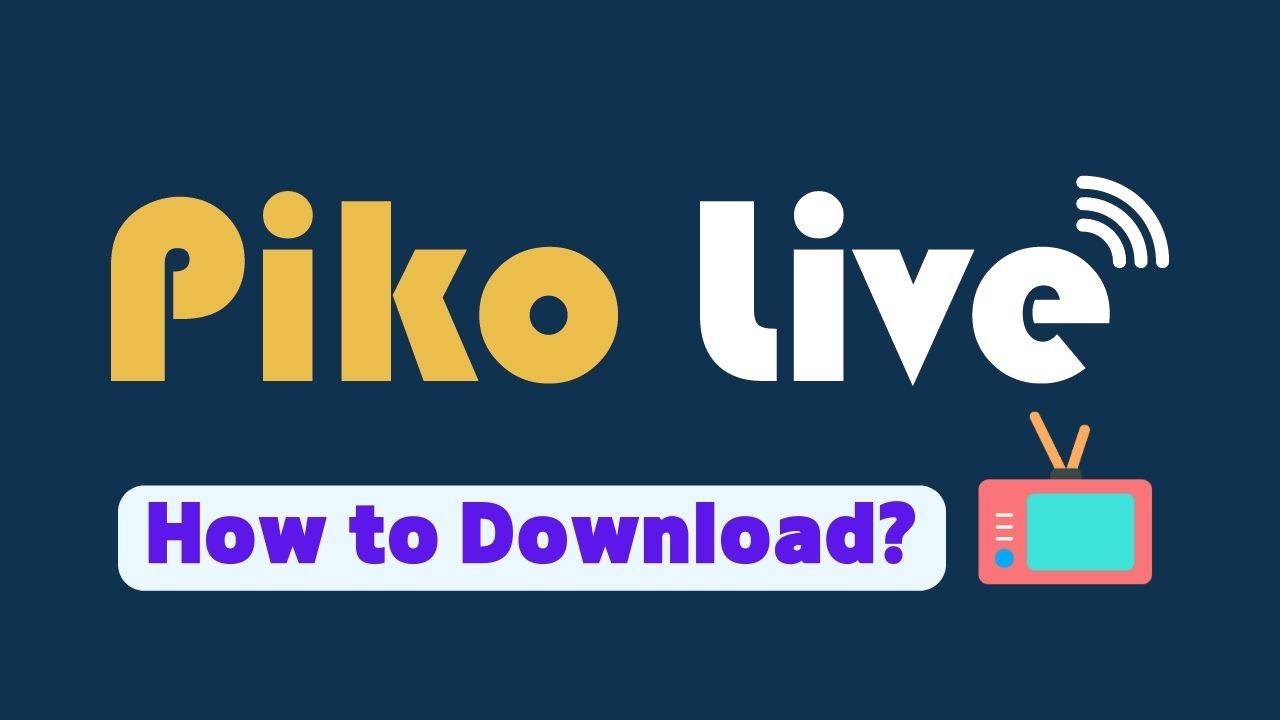 What is Piko Live?
Live-streaming continues to grow and expand, with new players joining every now and then. And so, what is Piko? PikoLive is a company that operates in the media and entertainment industry, with more focus on gaming and live-streaming. Although it is unheard of in most parts of the world, it is very popular in Taiwan, Japan, Korea and a few other East-Asian regions, since the majority of streamers and creators are Chinese, Japanese and Korean speakers. Some of the content on Piko Live is also available in English, Indian and Arabic languages, although not that much. If you are in it for gaming, PikoLive has a partnership with Twitch, which will allow you to livestream Twitch gaming sessions directly on the Piko Live website.
How to Download Piko Live Video on Computer?
You might not have heard about Piko Live, but it is actually one of the world's biggest live-streaming services for games and other content. It is especially useful, if you need to practice your Chinese, Japanese or Korean language skills, since the majority of streamers are of East-Asian origin. Now that is clear, the next big question about Piko Live Video is how to download Piko Live Video. To download from Piko Live, you need Your answer is YT Saver Downloader, an advanced internet video downloader.
Thousands of people who use YT Saver for their audio and video downloading tasks (including live stream videos) are all very satisfied with how it handles everything. That is because it is designed with users in mind, and the result is an efficient, and easy to use downloader that supports more than 10,000 websites. Not only can support Piko live download, this software also supports YouTube live download, TikTok live download, and other popular live streams download.
It has been mentioned on sites such as iLounge, Softpedia, TechTimes and it has a 4.8/5 star rating on TrustPilot. Before you use the YT Saver for your downloading tasks, check the software's features below.
It allows you to browse for the video and audio sharing sites easily with a built-in web browser
The software can support over 10,000 websites, including OnlyFans, Fansly, YouTube, Facebook, Spotify, and more.
It can download complete playlists and channels.
Supported video resolutions for downloading range from 320p, 480p, 720p, 1080p, 2K, 4K and 8K.
The downloaded videos can be converted to MP4, 3GP, MKV, WMV, AAC, WAV, OGG, etc.
It has a built in Private Mode. You can protect some videos and audios from prying eyes.
Disclaimer:
YT Saver is a program intended for personal use only, and cannot under any circumstances be used for commercial purposes. The downloading of video and audio files from some websites in certain areas, countries or regions is subjected to local laws, which you should be aware and taking note of.
How to download Piko live videos online with YT Saver?
Step 1: Download the newest version of YT Saver on your PC or Mac. The software packages are available to download from the provided buttons.
Step 2: Open YT Saver after installation & Set the output format. Click on the "Settings" icon on the upper right corner of the interface. From the "Download" tab of the "Preferences" window, choose video or audio, and choose the desired quality for the files to be downloaded.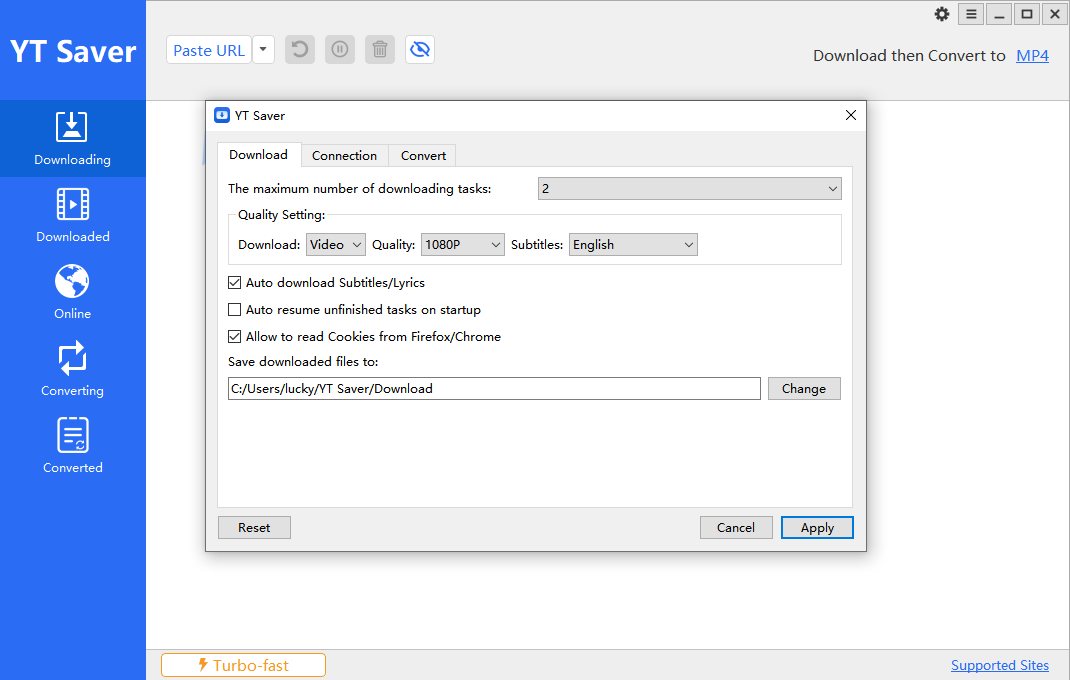 Step 3:
Launch the software to start downloading the videos from Piko Live. Visit Piko Live, and find the livestream video that you want to download. Copy the URL, and if you saved the URL elsewhere, you can skip this step.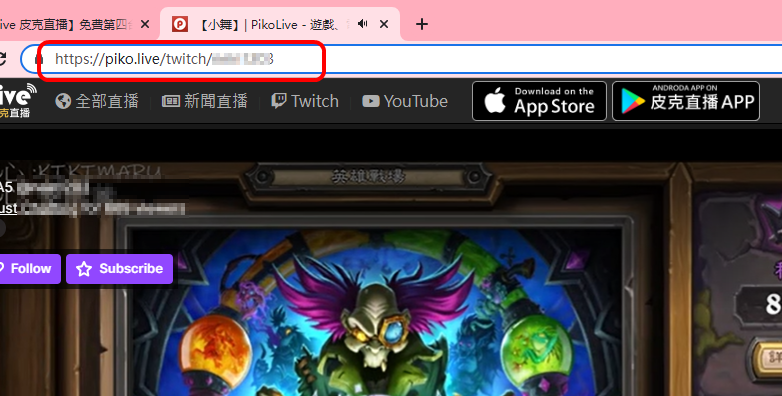 Step 4:
Paste the copied URL. Click the "Paste URL" button on the main interface of YT Saver, and it will automatically start analyzing and downloading the video.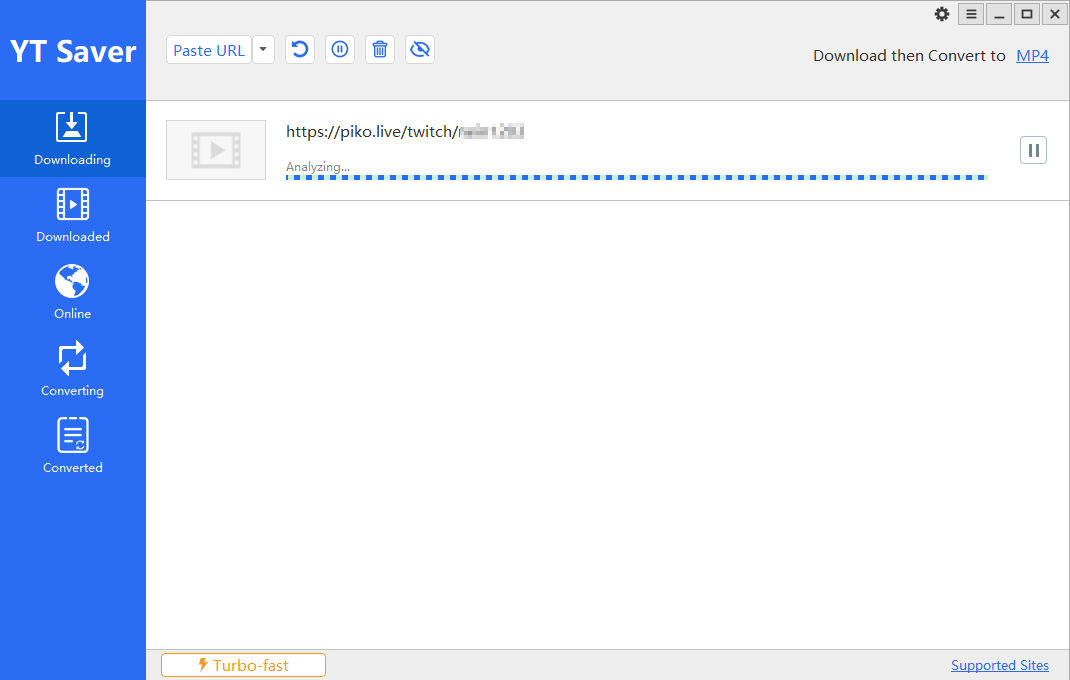 How to Download Piko Live Video on Mobile Phone?
It is widely known and accepted that in terms of functionality, Android as a mobile operating system will offer more functions compared to iOS. As a result, you will definitely find it easier to download live-stream videos, such as Piko Live Video. Two different options are therefore available for iOS and Android users.
1. How to download Piko Live Video on Android
To download Piko live videos directly onto your android mobile device with Yoo Download, a downloader which supports Vimeo livestream, Facebook, Twitter, Instagram and many more. As mentioned above, android allows you to download anything with any built-in or third part browser. However, Yoo Download will not support many sites, and in some cases it may also fail to download from Piko Live. To start using it, follow these steps.
Step 1: Visit Yoo Download. You can do a web browser search for this site.
Step 2: Copy the link of the Piko Live Videos, livestream video, then go back to Yoo Download and paste it.
Step 3: Start the download. When you click the download button, the site will begin to fetch the video, and it should automatically download in a few seconds.
2. How to download Piko Live Video on iOS
For iOS, the process of downloading Piko Live Videos also involves using Yoo Download. However, downloading videos (if you use an older iOS system) is a difficult task. If that is your case, you would need to download and install Aloha Browser, an app which allows you to download anything easily, directly to your iOS device. This also includes live stream videos. To use it, follow these steps.
Step 1: Download the application on your mobile device. You can find it on the AppStore for iPhone/iPad.
Step 2: Launch the app and navigate to the Yoo Download homepage.
Step 3: Copy the link of the Piko Live Videos, livestream video, then go back to Yoo Download and paste it.
Step 4: Start the download. When you click the download button, the site will begin to fetch the video, and it should automatically download in a few seconds.
If you use iOS, another easy option for you to download Piko Live Video is screen recording. Screen recording was introduced to the iPhone, iPad and iPod when iOS 11 was released. However, if you use a screen recorder, it means you would have to sit through the whole livestream. Moreover, it will record everything on your screen, meaning if you switch apps, you will also record other app activities.
Wrapping up
If you want guaranteed results, it is best if you go with YT Saver, because it is built to handle all downloading tasks that many audio/video downloaders fail. As you might have noticed, downloading live-videos on mobile is not that feasible either, because apps that support downloading live-stream videos are non-existent at the moment.
Final verdict: Get YT Saver for all your internet video downloading tasks.