YouTube Live Stream is one of the most popular online streaming services and allows users to broadcast live video to audience in real-time. Besides, YouTube Live Stream offers a variety of features, including customizable stream overlays, chat rooms, monetization options. To ensure that viewers can catch the YouTube streaming in timely manner, YouTube Live Stream also allows users to schedule their live streams in advance, notifying subscribers when the stream is about to start. Then here comes the question, how can we download YouTube live stream video for later playback in case we're not available watch it for now? We're going to introduce 3 workarounds in this post to address this problem, just keep reading!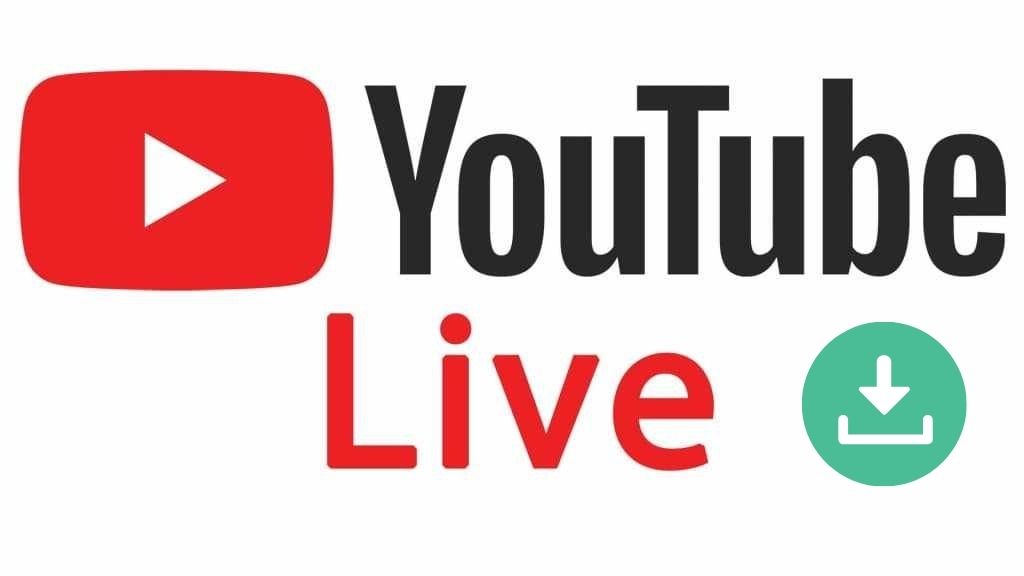 1. Is YouTube Live Streaming Free?
People might be wondering "Is YouTube Live Streaming Free?" if they are the very first time to watch YouTube Live Stream. The answer is YouTube video streaming is free to watch and doesn't charge a fee. Aside from that, people can enjoy the YouTube live video as well as YouTube VOD without login.
2. Does YouTube Save Live Streams?
YouTube will save the live stream that is less than 12 hours automatically in 1440p and 2160p. However, streamers can set the finished live video as Public or Private according to their needs. That is to say, audience may not be able to watch the past live stream if the streamer has set it private in YouTube Studio. Don't worry then, we'll show you 3 proven ways to save YouTube live stream video in the following content!
3. How to Download YouTube Live Stream with YT Saver
Using a reliable third-party program has always been considered the best solution for downloading live stream from YouTube. YT Saver YouTube Downloader can literally help in this scenario. Serving as the unbeatable Video Downloader, YT Saver allows people to download video/audio from 10,000+ websites with lossless quality remained. Aside from YouTube platform, YT Saver also supports a great variety of websites including Spotify, Twitch, Facebook, Dailymotion, Twitter, Instagram, Vimeo, bilibili, Nicovideo, TikTok, and even adult video-sharing sites.
Here are several highlights of YT Saver to handle video downloading task.
It allows you to browse for the video and audio sharing sites easily with a built-in web browser
The software can support over 10,000 websites, including OnlyFans, Fansly, YouTube, Facebook, and more.
It can download complete playlists and channels.
Supported video resolutions for downloading range from 320p, 480p, 720p, 1080p, 2K, 4K and 8K.
The downloaded videos can be converted to MP4, 3GP, MKV, WMV, AAC, WAV, OGG, etc.
It has a built in Private Mode. You can protect some videos and audios from prying eyes.
Now let's check how to download YouTube live stream using YT Saver YouTube Downloader.
Step 1: Download & Install YT Saver. Get YT Saver Video Downloader for free on your computer by clicking on the provided download button below.
Step 2: Open YT Saver & Set the output format.You can adjust settings like Video Quality, Download Speed, The maximum number of downloading tasks, Subtitles language, output directory, etc. by clicking the gear icon.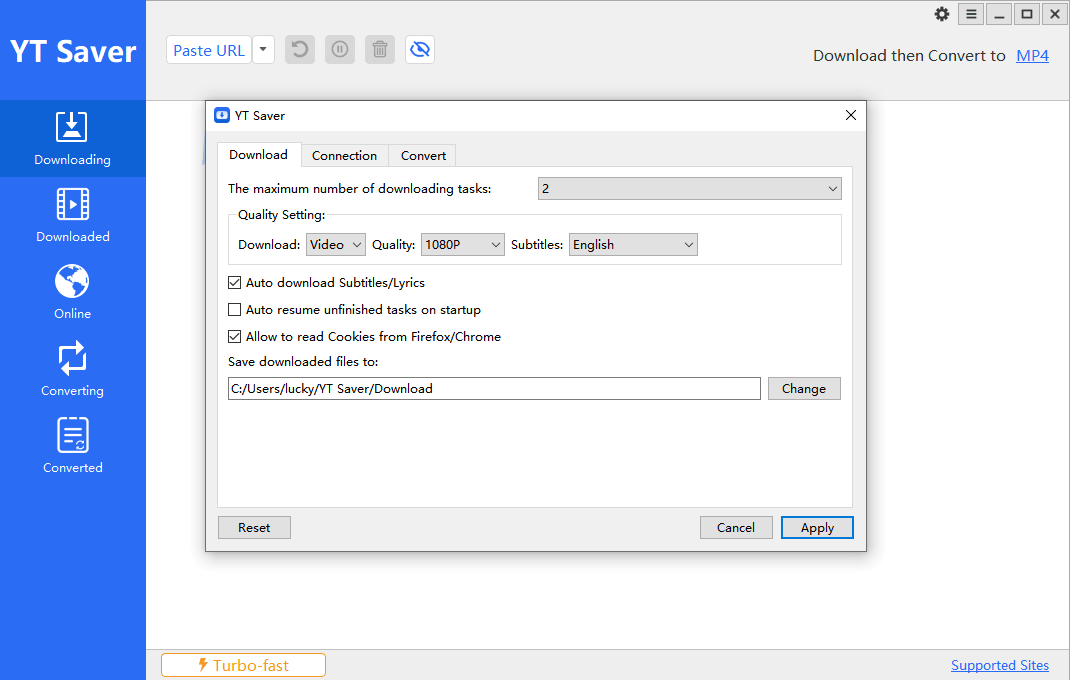 Don't forget to select the needed video/audio format. The default output format is MP4, you can change it right here.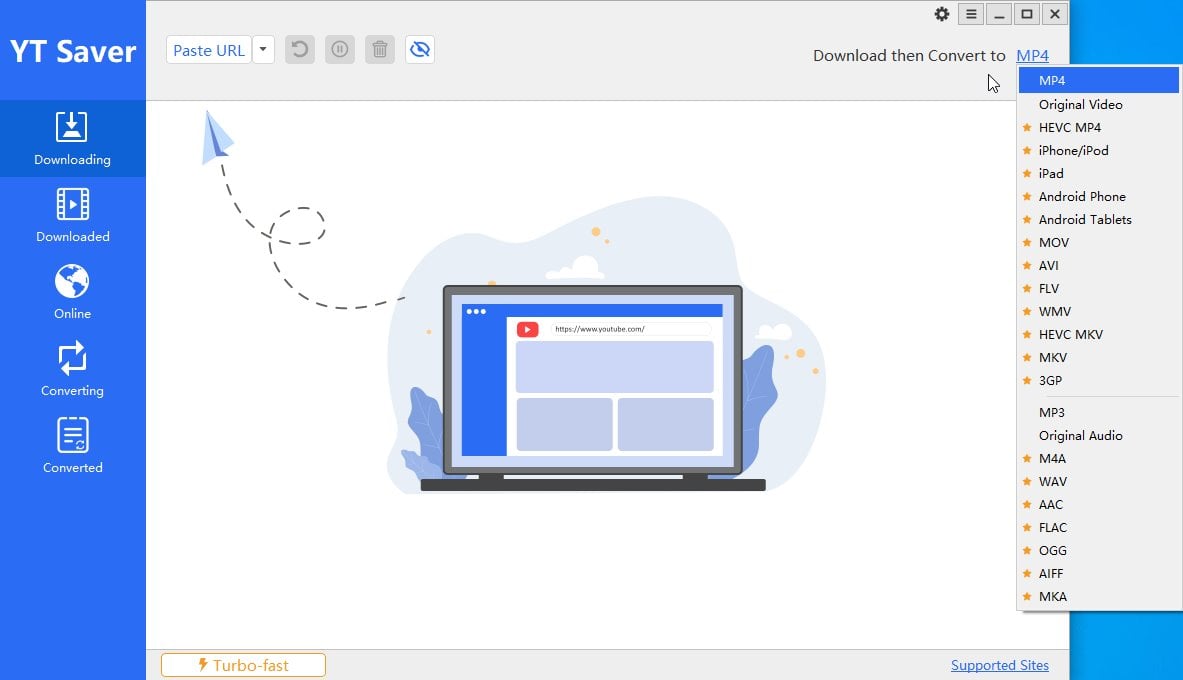 Step 3:
Copy and paste the URL of target video. Go to the YouTube stream page you want to grab the videos, and copy the URL. Then back to the homepage of YT Saver, just simply hit the button "Paste URL", this program will automatically analyze and fetch the YouTube live video.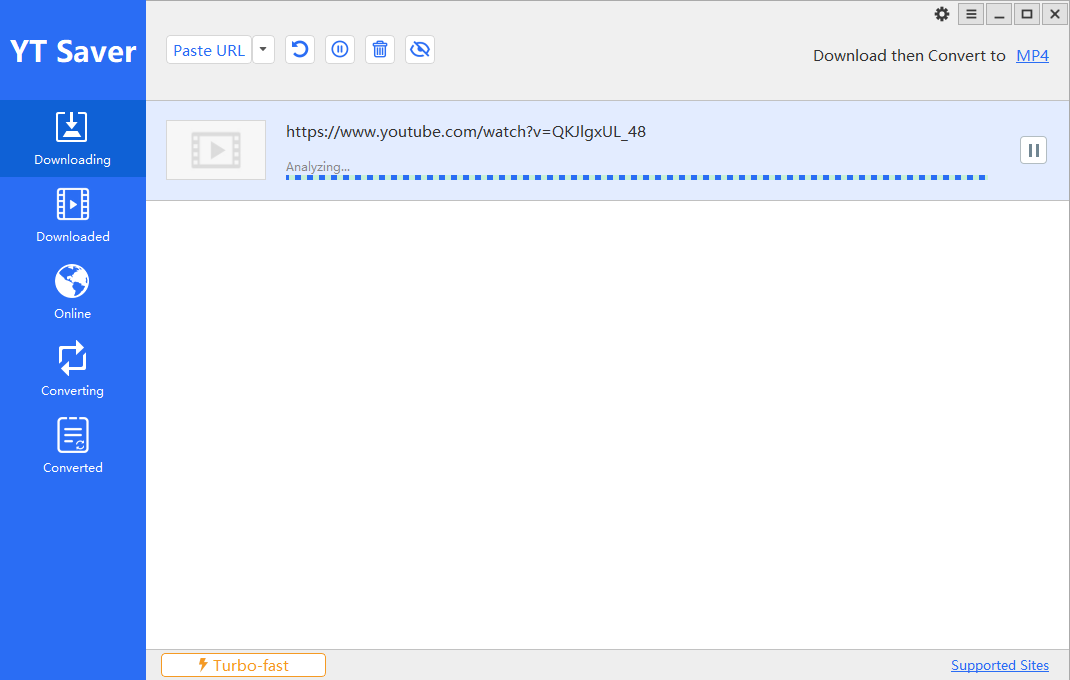 Note:
Or you can enter YouTube module on "Online" tab and go to the target page, where you will see a pop-up Download button in yellow. Just simply click on the button and start downloading YouTube live stream.
Step 4: Check the downloaded YouTube live stream. Please take attention that all the downloaded videos will be archived in the "Downloaded" panel, where you can preview the downloaded video, and even move specific videos to Private folder.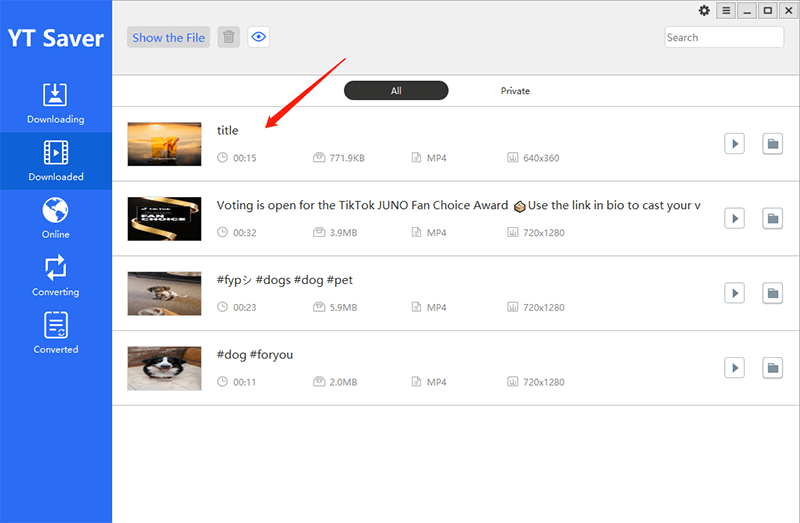 4. How to Download YouTube Live Stream with Screen Recording Tool
The second approach to download YouTube live stream is using a professional recording tool, which also is a popular solution for live stream download. Screencastify is a formidable yet easy-to-use recording extension that works in the Chrome browser. It allows users to record live streams from most streaming service platforms and download the recording to their computer in MP4, MP3, or GIF format.
Important:
The free Screencastify plan allows you to record as many videos (up to 30 minutes in length each) as you'd like, and store up to 10 of those videos in your Screencastify library.
Here are the detailed steps to download YouTube live stream (less than 30 minutes) using Screencastify:
Step 1: Add Screencastify extension on your Chrome. Search Screencastify on Chrome Web Store.

Step 2:
Proceed to add Screencastify extension by hitting this button.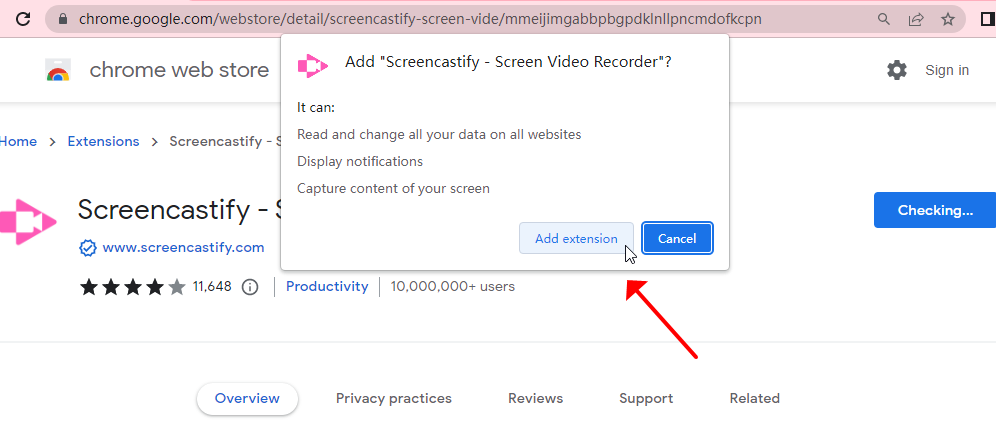 Step 3:
Sign in with Google to kick off Screencastify.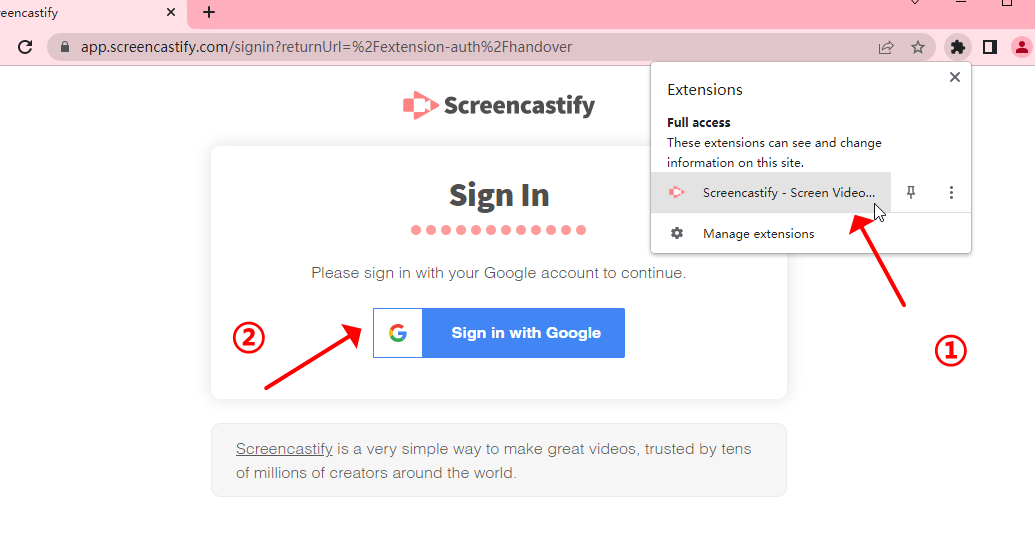 Step 4:
Start recording live stream once you've added the extension successfully. Select the desired mode and click on "
Record
" button.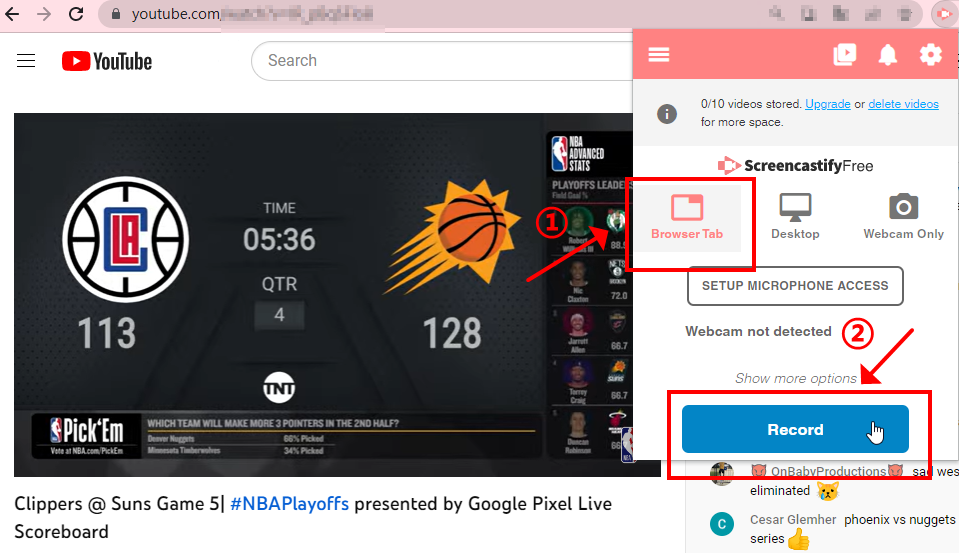 Like we've discussed above, Screencastify free plan is only support a recording less than 30 min. If the target live video is longer than permitted, we suggest you choose other methods we recommend in this post.
5. How to Download YouTube Live Stream with VLC
VLC Media Player is a well-known and open-source program to download live video including YouTube live stream. It is available on many platforms: Windows, macOS, Android, iOS. In this segment, we'll elaborate how to download YouTube live stream via VLC step by step.
Step 1: Download & Open VLC on your computer.
Step 2: Go to Media → Open a Network Stream. Paste the URL of target live video, then click on Play.
Step 3: Back to the main interface of VLC and select Advanced Controls under View panel. Click on the Record button.
Note:
Sometimes you will encounter error message like "Your input can't be opened", in this case, you might need to fix this problem before getting the live stream. Try possible solution like resetting VLC preferences, reinstalling/updating this program, turning off antivirus software. Or just use another workable tool like YT Saver YouTube Downloader.