Top 5 Vimeo to MP3 Converters You Should Know 2023
Content
In today's digital age, online video content is a ubiquitous part of our lives, with millions of videos available on platforms like Vimeo. However, we may occasionally want to access the audio component of these videos on our devices.
Fortunately, Vimeo to MP3 converters simplify the process, allowing users to easily extract high-quality audio files from their favorite videos.
In the following sections, we will explore some of the best Vimeo to MP3 converters and provide a comprehensive guide on how to use them.
Best Vimeo to MP3 Converter on Mac and Windows
There are many endless tools and options available, but not all of them offer the same level of quality and convenience.
Above all, YT Saver is the best MP3 converter that can be installed on Mac & Window PCs within no time.
This converter stands out with its high-quality 320kbps output, the ability to download entire playlists, backup audios as you want and different format conversion like MP4, MP3, MOV, AAC, etc.
How to Download Vimeo to MP3 on Mac/Windows?
Step 1 Copy the URL of the video that you want to convert from Vimeo website.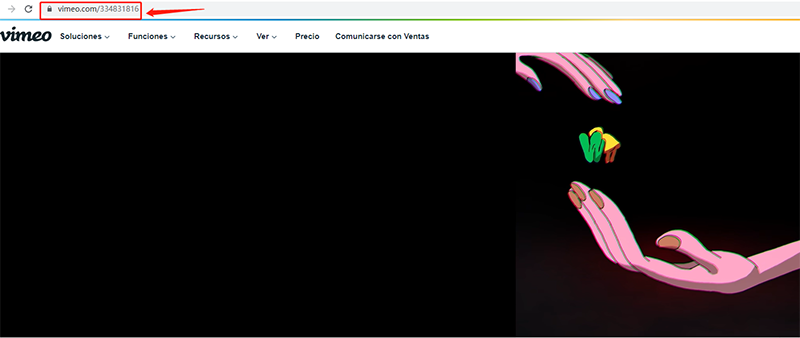 Step 2 Open YT Saver video downloader, on the above settings icon select the quality you want, like 320kbps.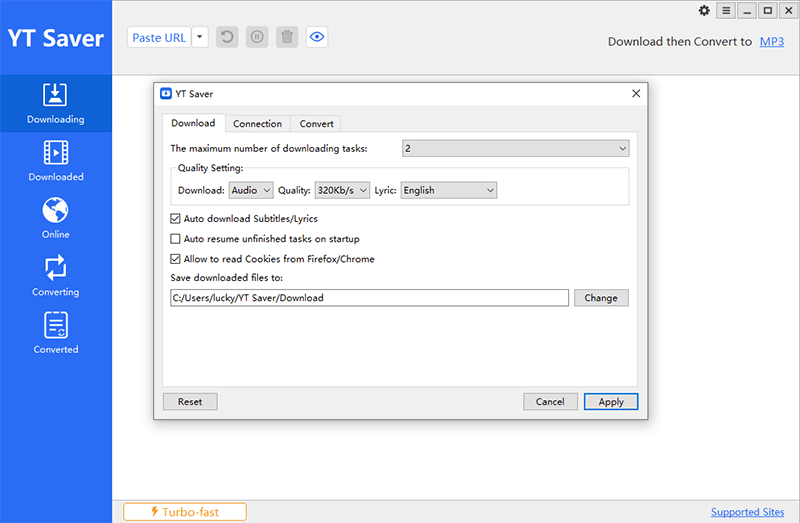 Step 3 Now paste the URL by tapping on the button to start downloading.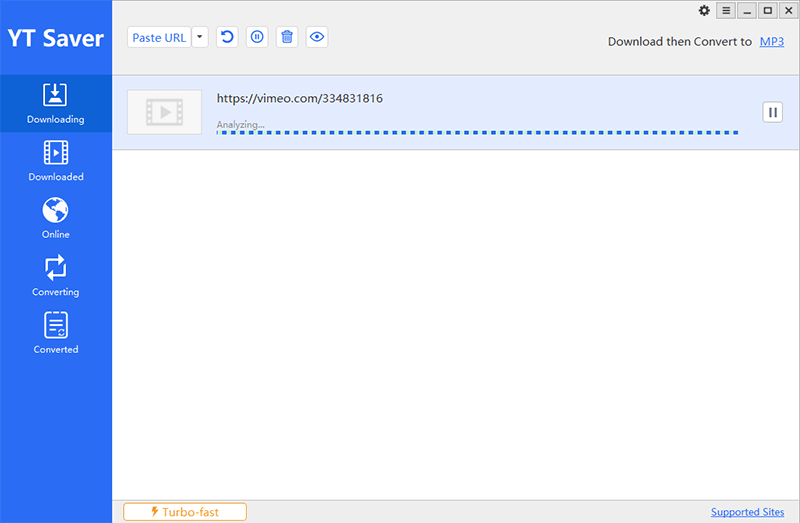 Step 4 Hurrah, that's it. Open the download folder and play it.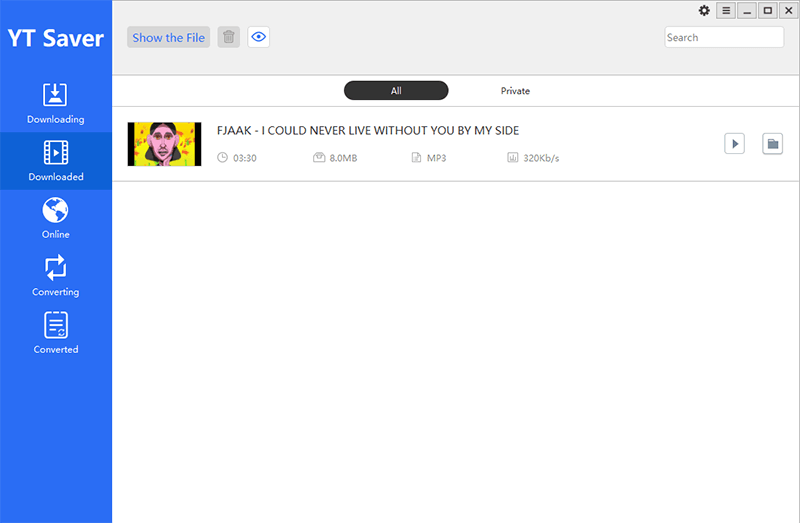 Pros:
👍 The software offers high-quality audio extraction at 320kbps.
👍 Keep all id3 tags, including title, artwork, artist, album, etc.
👍 The "Download Playlist" option allows users to download entire playlists from supported sites.
👍 Support 10,000+ music/video streaming website, including Vimeo, Spotify etc.
Cons:
👎 It only supports Windows and macOS.
👎 It needs download and the free version is limited.
Other 2 Similar Vimeo to MP3 Converters You Should Know
Option #1: Faasoft

Faasoft is a comprehensive multimedia software provider that offers a variety of tools to help users convert, edit, and download audio and video files. The software interface is user-friendly and intuitive, allowing users to easily navigate through the different sections to find the tool you need.
How-to steps
Step 1: Copy the URL of the content you want to download.
Step 2: Open Faasoft.com's downloader tool and paste the URL into the designated field.
Step 3: Choose the format and quality of the file you want to download.
Step 4: Click the "Download" button to start the download process.
Step 5: Wait for the download to complete, and the file will be saved to your device.
Pros:
👍 Wide range of format support.
👍 Advanced video editing features.
Cons:
👎 Paid software.
👎 Limited free trial.
Option #2: XiliSoft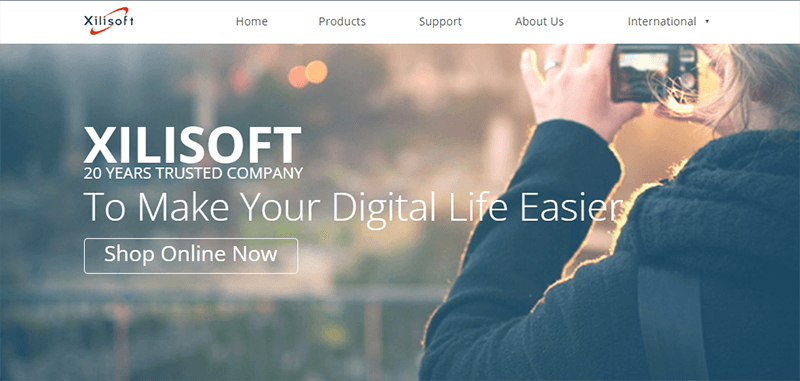 Xilisoft.com is a software company that offers a range of multimedia tools for Windows and Mac users. Their software products include video and audio converters, DVD and Blu-ray tools, and mobile device management software for iOS & Android.
One of the key features of Xilisoft.com's software products is their ease of use. The company's tools are designed to be user-friendly, with simple interfaces that make it easy for users to navigate and use the software.
How-to steps
Step 1: Download and install Xilisoft Video Converter on your computer.
Step 2: Launch the program and click on "Add File" to select the video you want to convert.
Step 3: Choose "MP3" as the output format from the "Profile" drop-down menu.
Step 4: Click on "Browse" to select the output folder for the converted file.
Step 5: Tap on "Convert" to start the conversion process.
Pros:
👍 Creating audio files.
👍 Creation and burning discs.
👍 Gathering online videos.
Cons:
👎 Free version may has limited features and contain watermark.
👎 Paid version is expensive compared to other tools.
How to Download Vimeo to MP3 with Online Converter?
Converting Vimeo to MP3 is a straightforward process that can be done quickly and easily with the help of an online converter website. Just be sure to choose a reputable website to ensure that your file is converted safely and securely. Take youtube4kdownloader as an example.
Steps to convert Vimeo to MP3 with online tool:
Step 1: Copy the Vimeo video URL you need to download.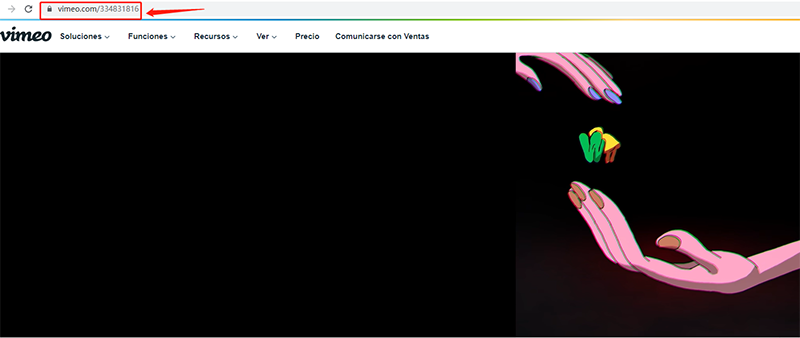 Step 2: Go to the online downloader website, paste the Vimeo video URL into the converter and wait for the conversion process to complete.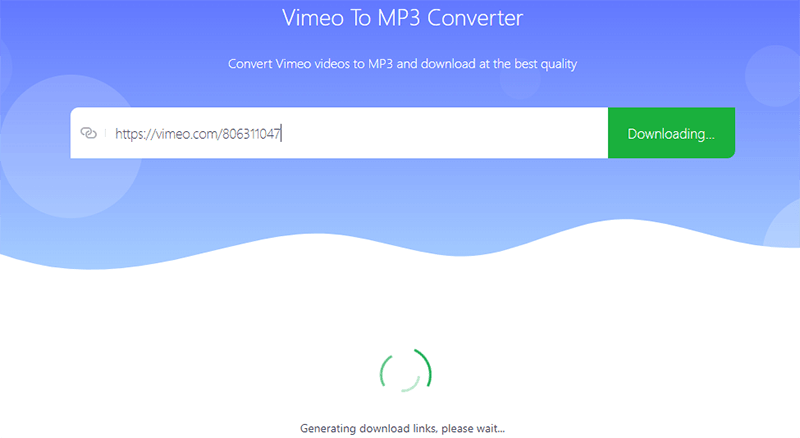 Step 3: Choose the quality and format you need and then download the converted MP3 file.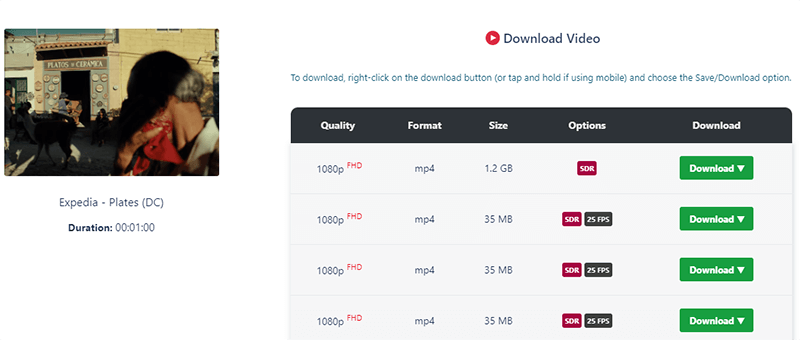 Other 2 Online Converters to Donwload Vimeo to MP3
Option #1: MP3juices

MP3juices.guru is an online platform that offers a range of features for users to download and listen to audio content in offline mode. The platform has a simple and user-friendly search bar that allows users to just paste their favorite song URL and get them.
Besides, it offers fast download speeds, and doesn't require users to create an account or register before they can access its features. This makes it a hassle-free option for users who don't want to go through the process of signing up for an account.
How-to steps
Step 1: Go to the MP3juices.Guru website.
Step 2: Enter the URL of Video in the search bar.
Step 3: Click on the convert button.
Step 4: Select the desired format.
Step 5: Tap on the download button to start automatically.
Pros:
👍 Simple and user-friendly interface.
👍 Supports multiple formats, including MP3, MP4 etc.
👍 Allows direct download of audio files without any additional software or registration.
👍 Provides fast download speeds.
Cons:
👎 Contains ads that can be intrusive.
👎 The legality of the website and its content is questionable.
👎 Sometimes it redirects to other unrelated websites.
Option #2: Vimeo-Downloader

Vimeo-downloader.com is a similar online tool to download videos from Vimeo to MP4 & MP3 quickly and easily. One of the key features of Vimeo-downloader.com is its ability to download videos in high quality, including 1080p and 4K resolution. This makes it an excellent choice for users who are looking for high-quality video downloads.
Unlike the above ones, it doesn't require users to register or create an account before they can start downloading audio and videos. Users who don't wish to sign up for an account can use the tool without going through the registration process.
How-to steps
Step 1: Go to Vimeo-Downloader.com in your web browser.

Step 2: Copy the link video you want to download.

Step 3: Paste the link into the search bar on the Vimeo-Downloader.com homepage and click on the "Download" button.

Step 4: Choose the video quality you want to download.

Step 5: Click on the "Download" button next to the quality you have chosen.
Pros:
👍 Allows you to download without any software installation.

👍 Provides an option to download videos in different resolutions.

👍 Simple and easy-to-use interface.
Cons:
👎 Contains ads, which can be annoying.

👎 Doesn't support video downloads from other video-sharing platforms.

👎 Sometimes the download speed can be slow.
How to Download Vimeo to MP3 with Chrome Extension?
Downloading Vimeo videos to MP3 format can be a great way to enjoy your favorite music or audio tracks even when you don't have internet access. Using a Chrome extension like Vimeo™ Downloader can make this process quick and easy.
Steps to download Vimeo videos to MP3 with Chrome extension:
Step 1: Search Vimeo™ Downloader on Chrome extension store and install Vimeo Downloader extension in your browser.

Step 2: Open the video you want to download on Vimeo, choose video qulity on the right-lower side and it will download automatically.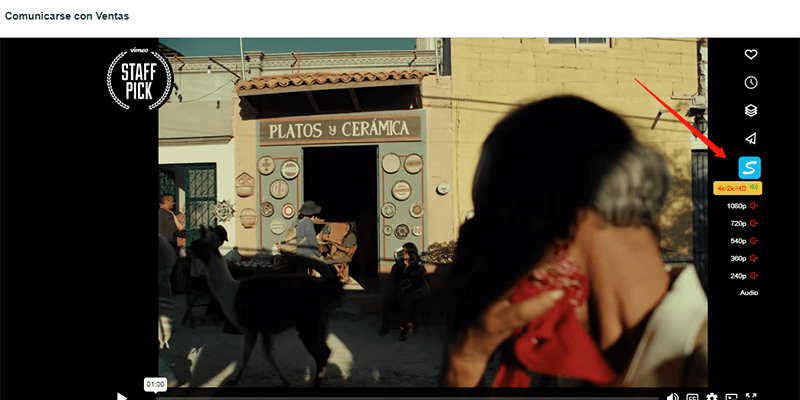 FAQs about Vimeo to MP3
1. How Much Does Vimeo Cost?
💰Starter Plan: 12$/Mo. A toolkit to help you create, manage and share videos.
💰Standard Plan: 20$/Mo. More video marketing and personalization features.
💰Advanced Plan: 65$/Mo. Live streaming, virtual events and marketing integrations.
💰Business Plan: Contact Sales. Additional security, control and support.
2. How to Convert Vimeo to MP4?
Using Video Downloader to Convert Vimeo to MP4:
Firstly, Copy the video URL of the Vimeo video that you are looking to download.
Then, Open the YT Software and head over to Preferences section to select the quality and the output format,
Next, simply click on the Paste URL icon. When you click the button, the video will begin downloading immediately.
Look for the Vimeo video in the Downloaded tab when the process gets completed.
3. Why Vimeo Is Better Than YouTube?
Vimeo is over YouTube with These features:
✔Vimeo Offers Better Encoding and Video Quality.
✔Vimeo Offers Greater Prestige.
✔Vimeo Has a More Sophisticated Audience.
✔Vimeo Offers Greater Artistic Freedom.
To Conclude
We wish this article is of great help for your concern on how to convert Vimeo to MP3. Among the top 5 Vimeo to MP3 converters presented in this article, YT Saver is the most recommended tool due to its exceptional features.
Support 10,000+ video/music popular sites
Keeps your original quality of audio as well as ID3 tags
100% secure and free from all kinds of viruses
Unlimited download songs/videos in 10X faster speeds
Convert online medias to MP4, MP3, AAC, MOV, etc.

Manuel
As a Tech geek, Manuel is obsessed with technology and spend most of his time exploring it. The technology has become his life and he is enthusiastic about sharing all new tech gadgets that make him excited.