[2023 Update] How to Download Vimeo Private Videos Easily
Content
Vimeo is an ideal platform to host tutorials and art videos, among a wide collection of other high-quality content. It is popular because of its minimalist, modern style of the user interface and the rich quality of the video content. At times, it is also possible to see several websites hosting embedded from Vimeo.
If you are looking to download Vimeo private videos that aren't accessible via any option to download, you're luckily at the right place. We'll look over some Vimeo private video downloaders in this post with some detailed instructions.
What is Vimeo Private Videos?
Just like Facebook Private Video, Vimeo also offers several ways to restrict access to your videos. Once the settings changed to Private, the particular video can only be seen by anyone who have the link, either shared directly or via embedding. Anyone with the link don't need a Vimeo account to access the video, and they can also reshare it to further people. However, Vimeo Private Videos won't be discoverable in search engines.
It is also important to note here that when you change the settings of your Vimeo video to private, an extra set of numbers will be added at the end of your particular video's URL. This extra set of numbers is known as Private Hash, and it must be added in the proper order for embeds to work.
Best Vimeo Private Downloader Software – YT Saver
As the name suggests, it is literally the best vimeo private downloader software that is here to help you take online videos and store it locally on your computers. It means with the help of this amazing video downloader, you can have videos available to watch, anywhere, without an internet connection. YT Saver Video Downloader doesn't only stop here; it also works as a Vimeo private downloader and enables the users to download an unlimited number of private vimeo videos directly from their webpage. It is not specifically made for YouTube or Vimeo, but it also supports more than 10,000 video sharing platforms online.
Feature Highlights:
Support 10,000 video/music sites, such as YouTube, Facebook, Instagram, SoundCloud, etc.
Provide high-quality video resolutions, like SD, HD, 4K, and 8K videos
Download and convert video to MP4, MP3, AAC, WAV, MOV, etc.
Download private videos from Facebook, Vimeo, Instagram and mores
You can download playlists, channels, albums from various sites
Provides 10X more speed for ultra-fast downloading
Built-in internet browser that makes it simpler for you to browse through video/music websites
Private Mode for you to safeguard your downloaded files
You can download this Vimeo Private Downloader from below link:
How to Download Vimeo Private Videos Online on PC/Mac?
Step 1 Select your output formats and video quality from the Preferences menu on the downloading tab. And then, select the option to allow access to cookies from chrome/firefox.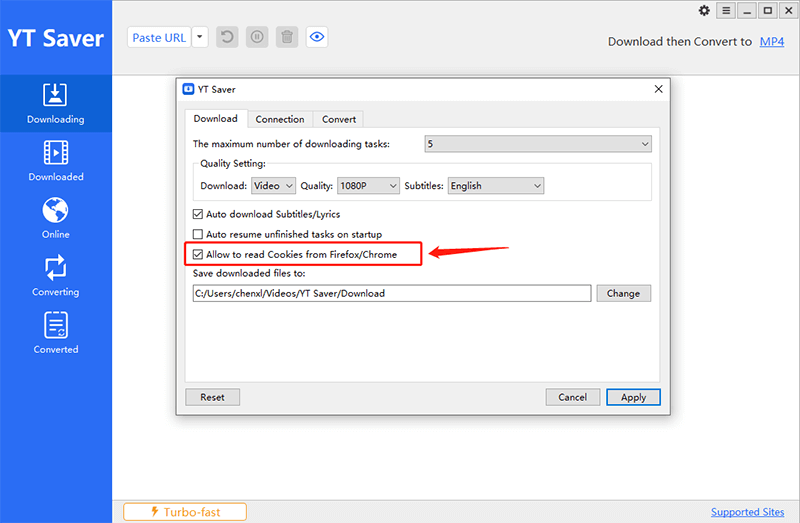 Step 2
Next, click on the program's online tab, and go to the private Vimeo video in the built-in browser that you want to download.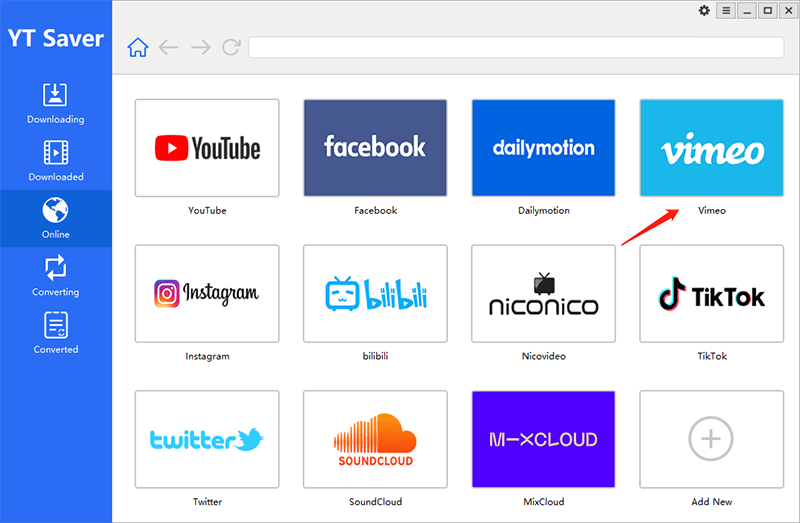 Step 3
 Enter the password for the video, and then, wait for the YT saver to load the video.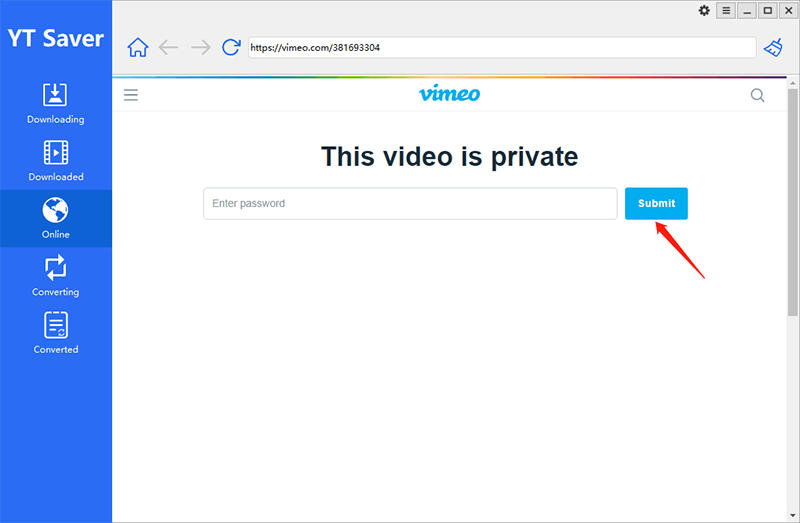 Step 4
 Hit the Download button in order to begin your download.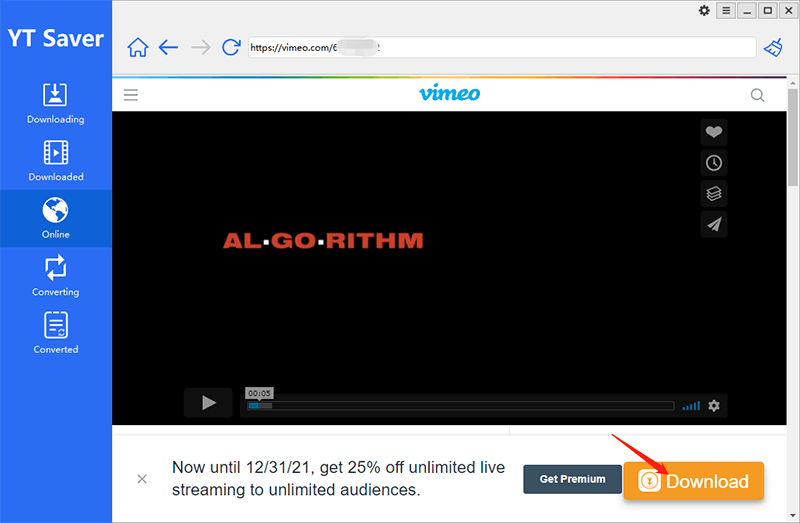 Step 5
 You can access the Vimeo video in the Downloaded File section, once the download is completed.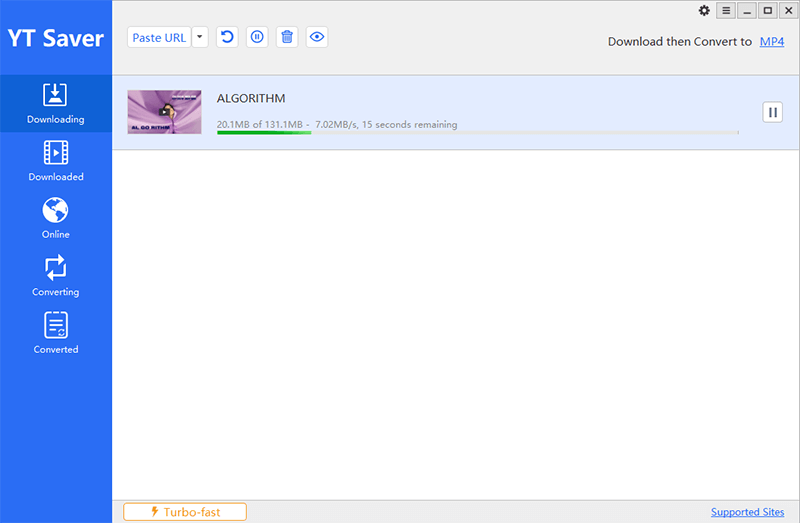 Download Vimeo Private Video with Chrome Extension
The second way to download private videos from Vimeo is by adding Chrome extension to your browser. This Vimeo Private Downloader Chrome extension will appear under the search bar while you're viewing a video. With Chrome extension, you can download private Vimeo videos from the current tab. This extension lets you download Vimeo private videos from the web page directly. It is necessary to note that not all videos are downloadable due to copyright limitations.
How to Download Vimeo Private Video Using this Extension?
Once installed, Vimeo Downloader will add an option to download the video in Google Chrome web browser.
In the first step, you will need to visit the video you are interested in, click the Vimeo Downloader icon in the top right corner of your browser
Select the resolution you prefer in the upper right-hand corner of the player video to download the Vimeo video in the desired quality.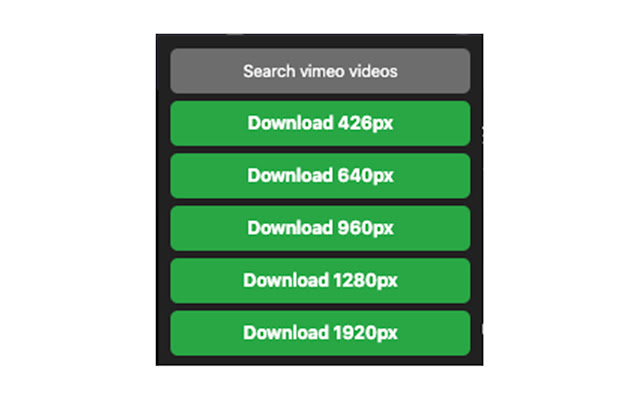 If you have a Vimeo video embedded on a different site, you can:
Visit the website and then click on the Vimeo Downloader icon, as you did in the previously mentioned procedure.
You can download the Vimeo video using an appropriate resolution link.
Conclusion
Hopefully, now you can easily download Vimeo private videos. We recommend YT Saver as it gives you more features as well as privacy!
Amanda
She is engaged in the Internet industry and is a professional in audio/video downloading and conversion topics. She has published articles on some blogs and media to help many people solve audio and video problems. She usually watches YouTube and occasionally shares some video tutorials on YouTube. She is a humble and serious person, hoping to write technology and life in her own language.