YouTube is not the only site that has revolutionized video sharing, TikTok has also made a huge impact on videography. When TikTok was introduced to the world, short and fast paced videos have shown us that they are a good source of entertainment, simply because they are much more attention grabbing. If you are not already aware, most videos on TikTok are usually less than 15 seconds, although they have been getting longer recently. As a matter of fact, YouTube (with Shorts), Instagram (with Reels) and other popular video sharing sites have also jumped into the short video craze. To use TikTok, you will need to sign up for an account, but TikTok has been in so much controversy over user privacy, which is why a lot of people have been on the search for TikTok anonymous viewer.
8 Best TikTok Viewers to Watch TikTok Content without Account
For privacy concerns, it can be a good idea to watch TikTok videos from a TikTok viewer (that includes TikTok anonymous viewer apps, and TikTok web viewer apps). There are few such apps and services available for that, and here is the list of the eight best TikTok private viewers:
1. uMobix
This is currently the best TikTok viewer, which will allow you to view other TikTok accounts, even when you are not registered to TikTok. You can watch the photos, and video content of any account through the mobile app, which is available for Android (for iOS, you would need to go through iCloud). You can try the demo, or buy the app.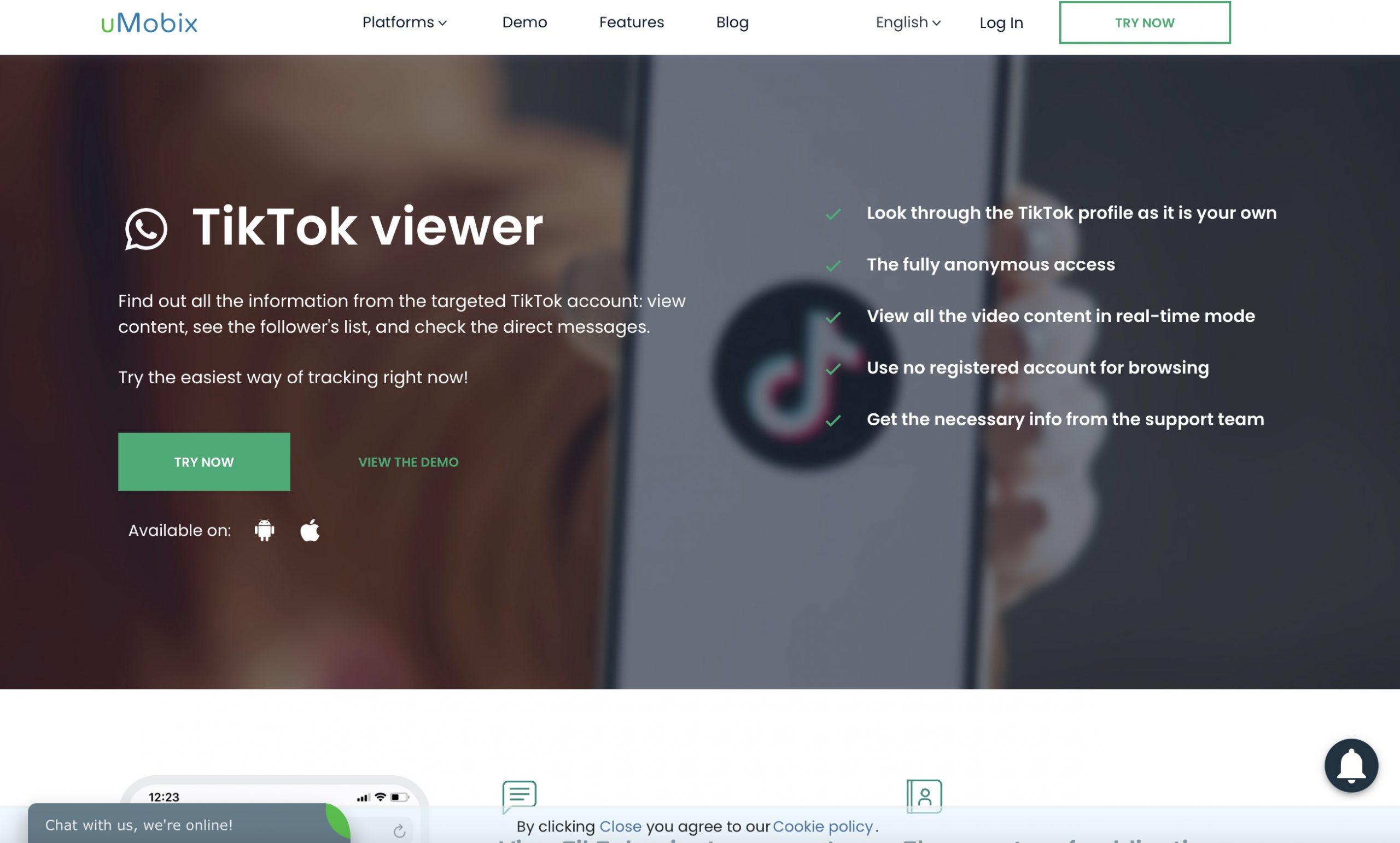 2. UrleBird
The second best TikTok viewer is UrleBird, which is a TikTok web viewer. With this Tik Tok viewer app, teaching for any TikTok hashtag and username is possible without any account registration. The homepage of this service also shows you the trending stuff on TikTok, as well as a section for specifically searching for users and their content.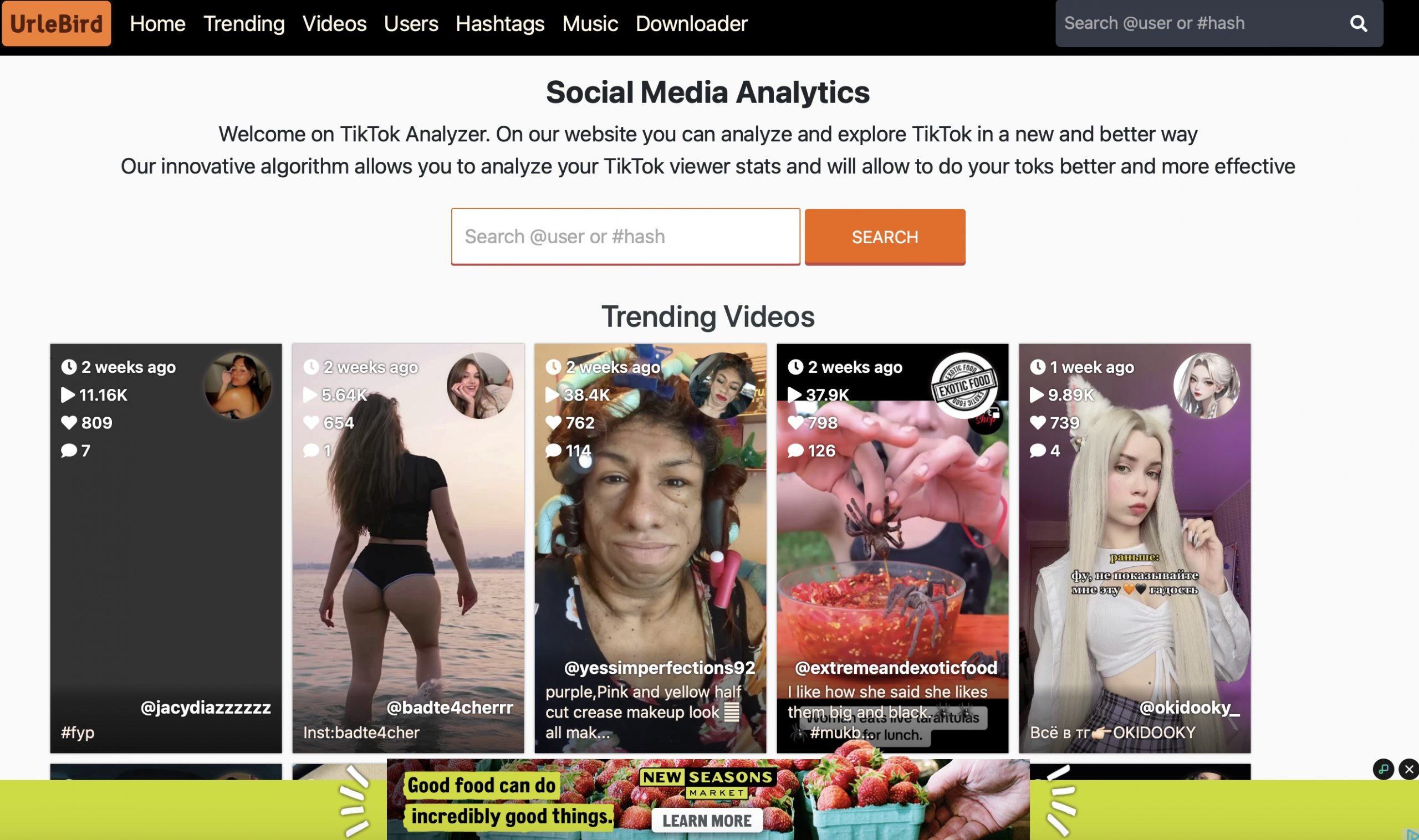 3. VidLoader
VidLoader is another TikTok online viewer, which not only download videos from TikTok without logging in, but also from ESPN, DailyMotion, Flicker, Twitter, Facebook, Tumblr, YouTube etc. To use it, you simply copy the URL of the TikTok video, then paste it into the app.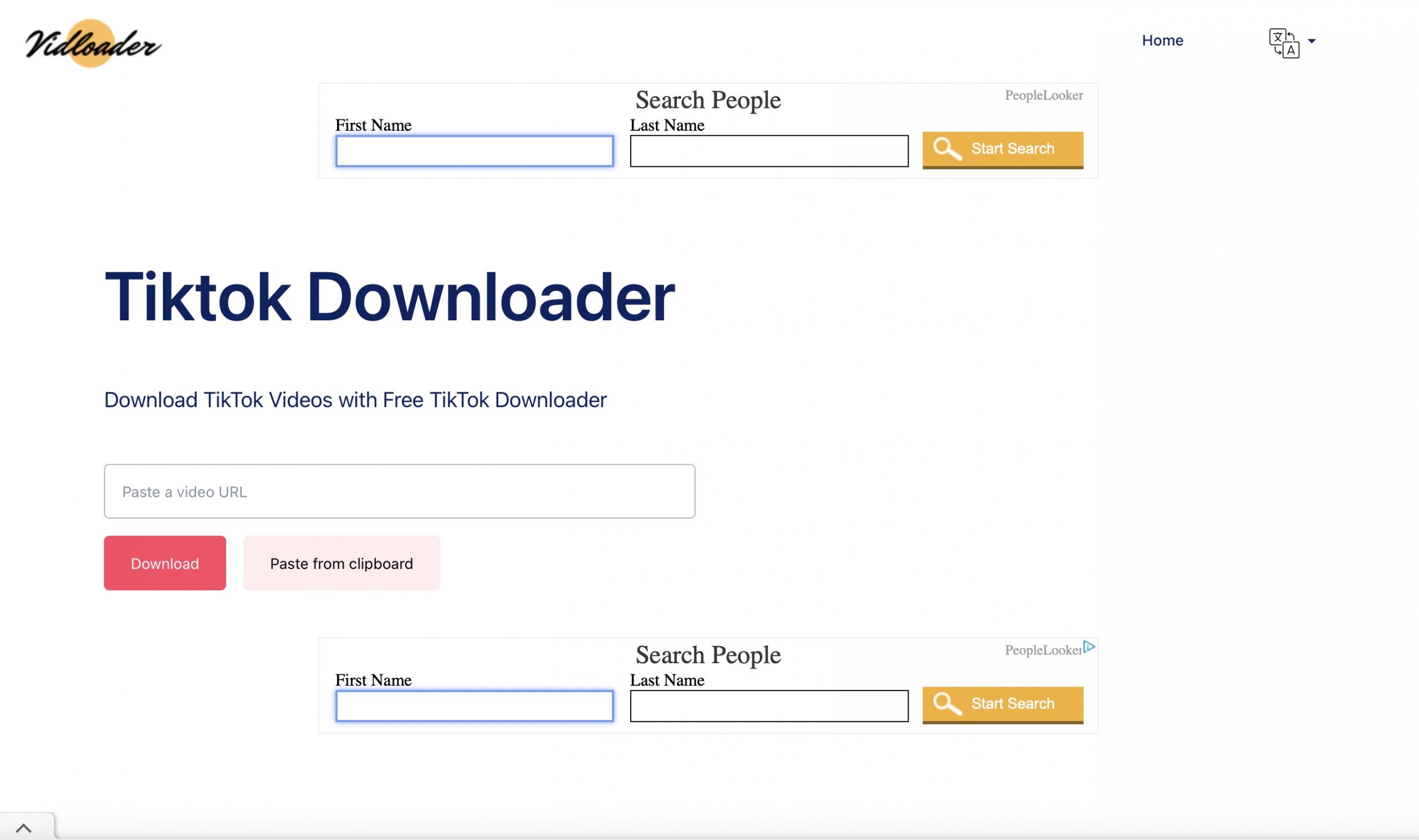 4. TikTokstalk
With TikTok stalk, a TikTok web viewer, you can easily enter anyone's TikTok ID into the search box, then view the account's posts. It also allow you to search for content based on hashtags, in case something is trending on TikTok. If you are not aware about what is currently trending, this service also has a hashtag generator, which allows you to see what is trending.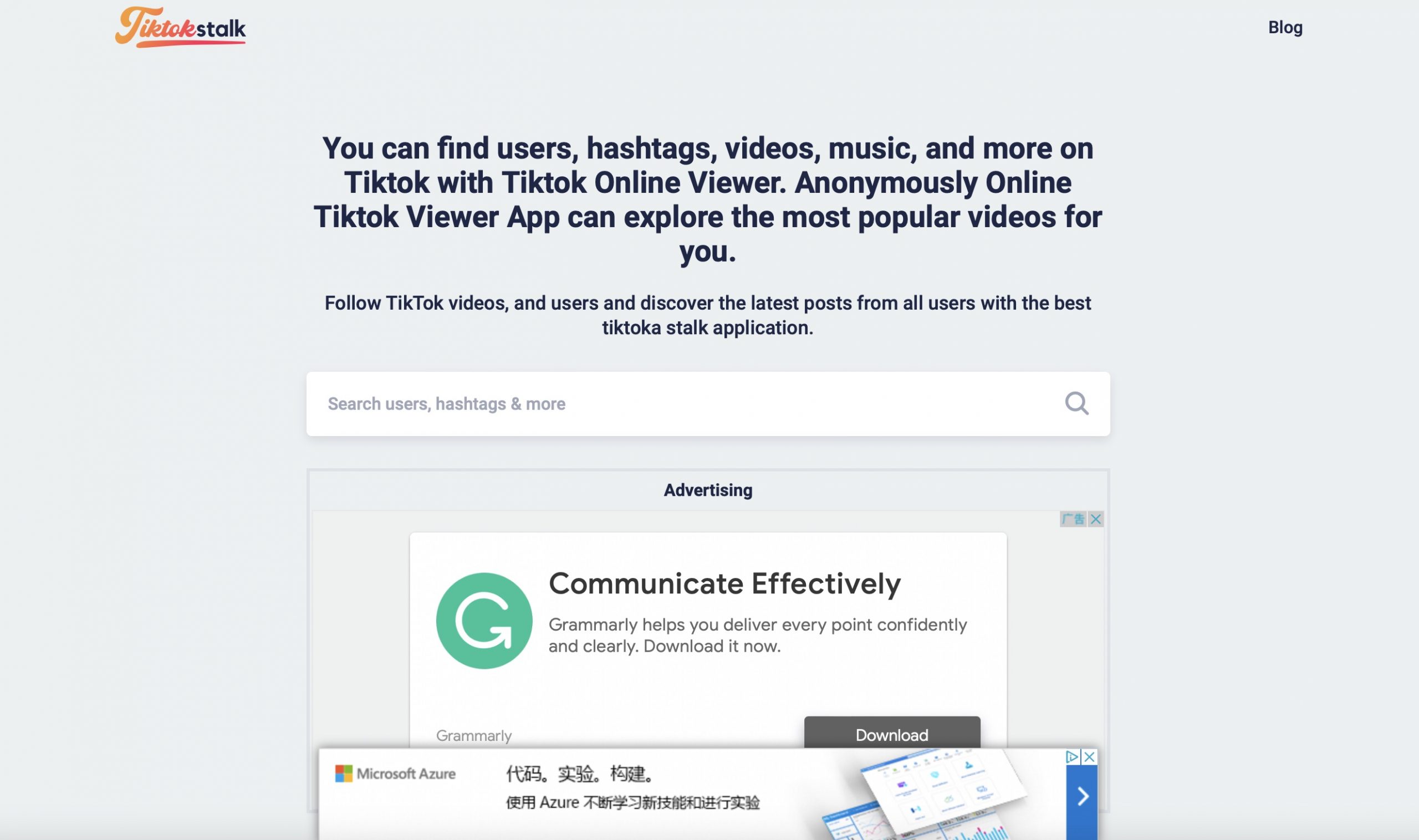 5. Brainans
Another amazing private TikTok viewer service is Brainans, which is like the last three mentioned above is also a TikTok online viewer. One of the best options that this web app offers is that you not only can search TikTok profiles or hashtags, but also can explore videos based on their music. The app also lists all trending videos right on the homepage.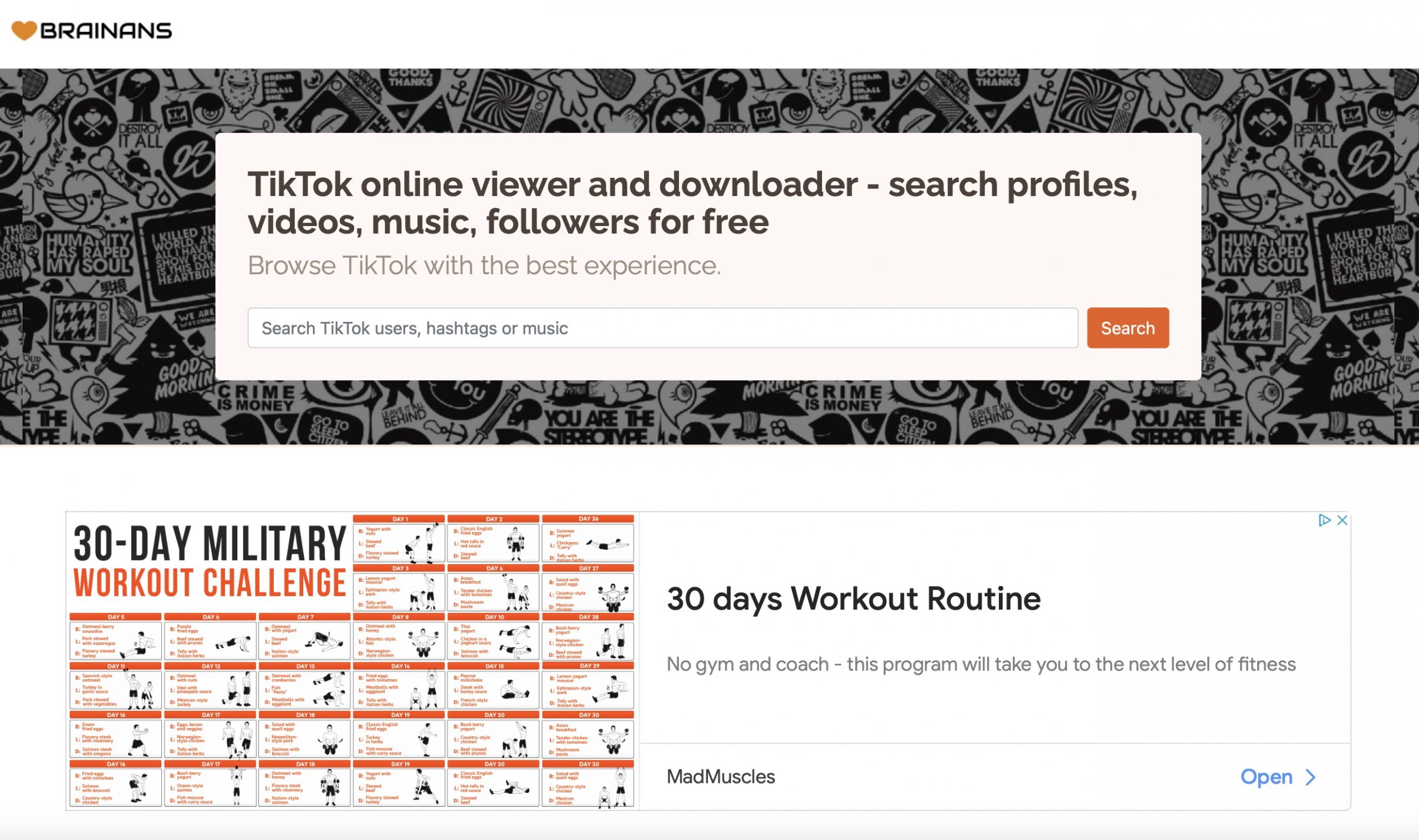 6. Xaller
Xaller is also a web app that allows you to view TikTok content based on the profile. Unfortunately, this website cannot search based on hashtags, and therefore if you want to look for hashtag posts, then try any of the methods mentioned above. Still, it will allow you to download videos directly on the site, which is a good advantage.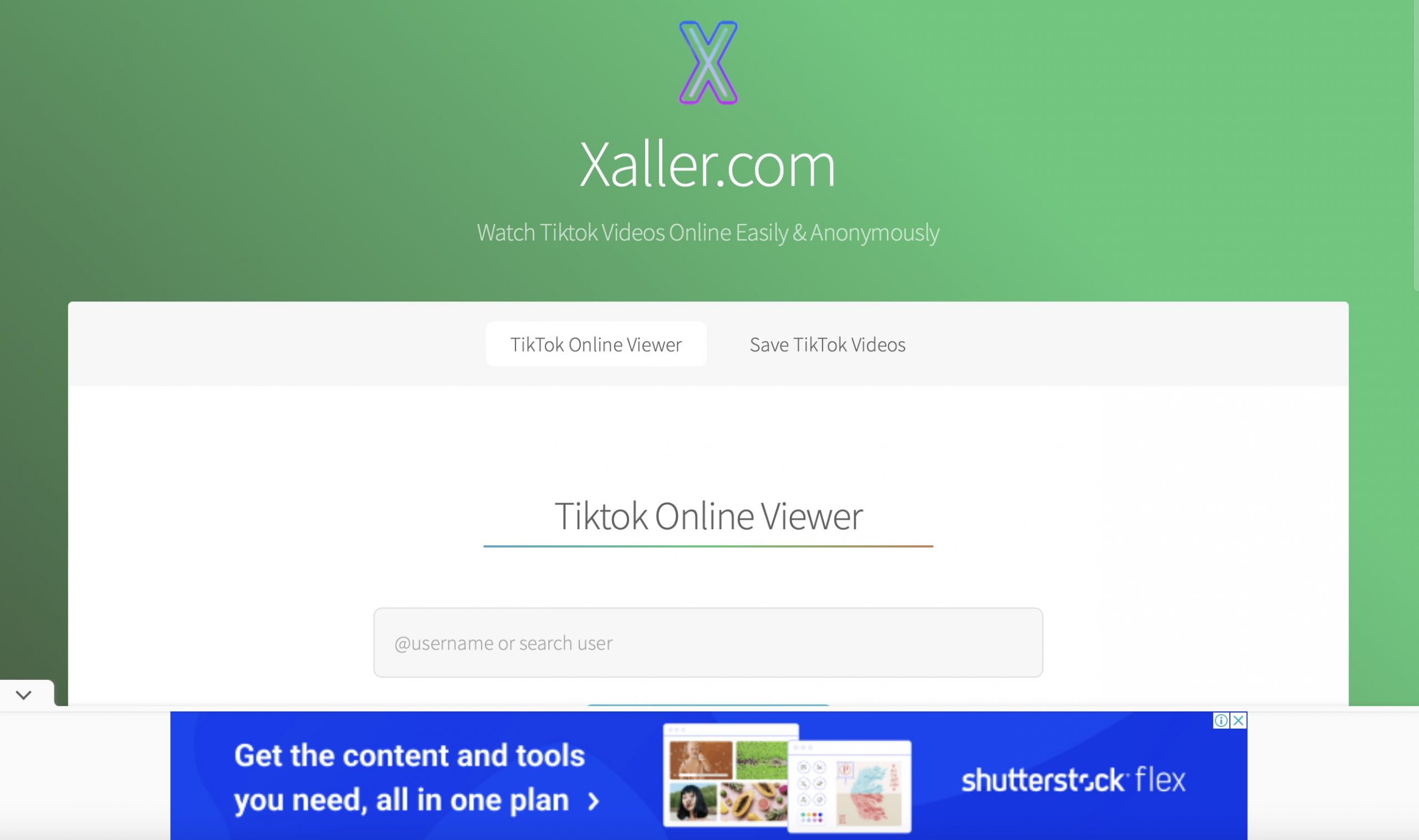 7. Vidnice
With Vidnice, a TikTok web viewer, you can download videos based on your preferences, as well as hashtags, and most importantly usernames. Vidnice reportedly also works well with business accounts, although you need to be familiar with TikTok analytics and stats, and how they work.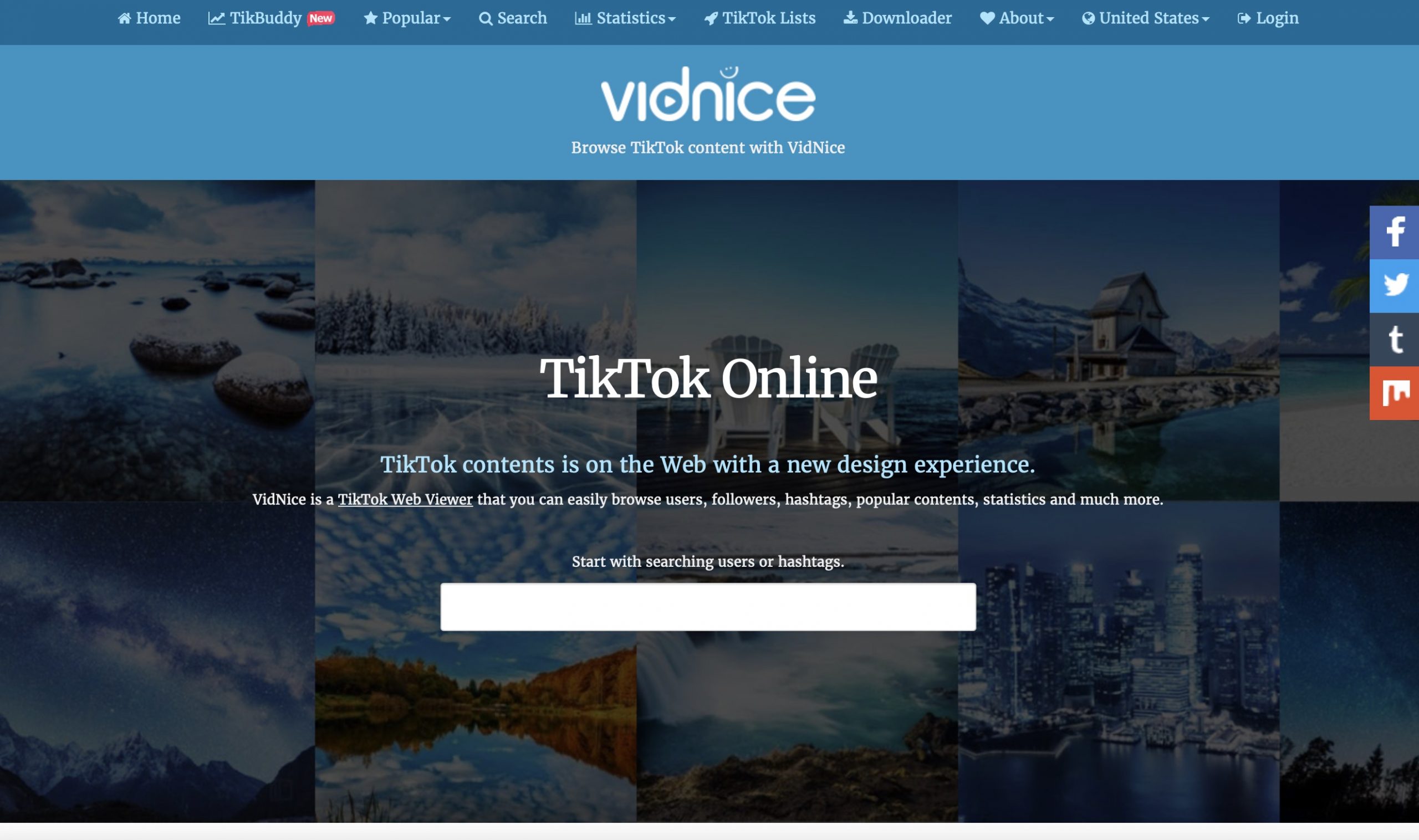 8. The official TikTok website
The TikTok website also works? Surprise surprise. In fact, if you visit the TikTok webpage, you will be immediately greeted with the trending videos, based on hashtags. However, it is not as easy to view content from specific user accounts, which is its drawback.

How to Download TikTok Video for Backup
Apart from using TikTok viewer, another way that could work is to download TikTok videos of offline playback. This will also ensure privacy, because you will take only what you need offline, and not have to visit or use the TikTok app ever again.
To view TikTok without account, you can download the videos for offline playback, and the best tool for this is YT Saver Downloader. It is the best known TikTok downloader, because it is better than the rest in every respect. It is the most trending internet video downloader right now, with a 4.8/5 star rating on TrustPilot. and it was recently featured on popular tech websites such as iLounge, Softpedia, EarthWeb, Tech Arrival, TechTimes and more, because of high user satisfaction and its features.
How to use download TikTok video without watermark for keeping with YT Saver?
First of all, you need to download YT Saver on your device, it provides Windows and Mac version.
Step 1: Launch the software to preset the output format. Click on the "Download then Convert to…" tab to choose the desired format from the drop-down box.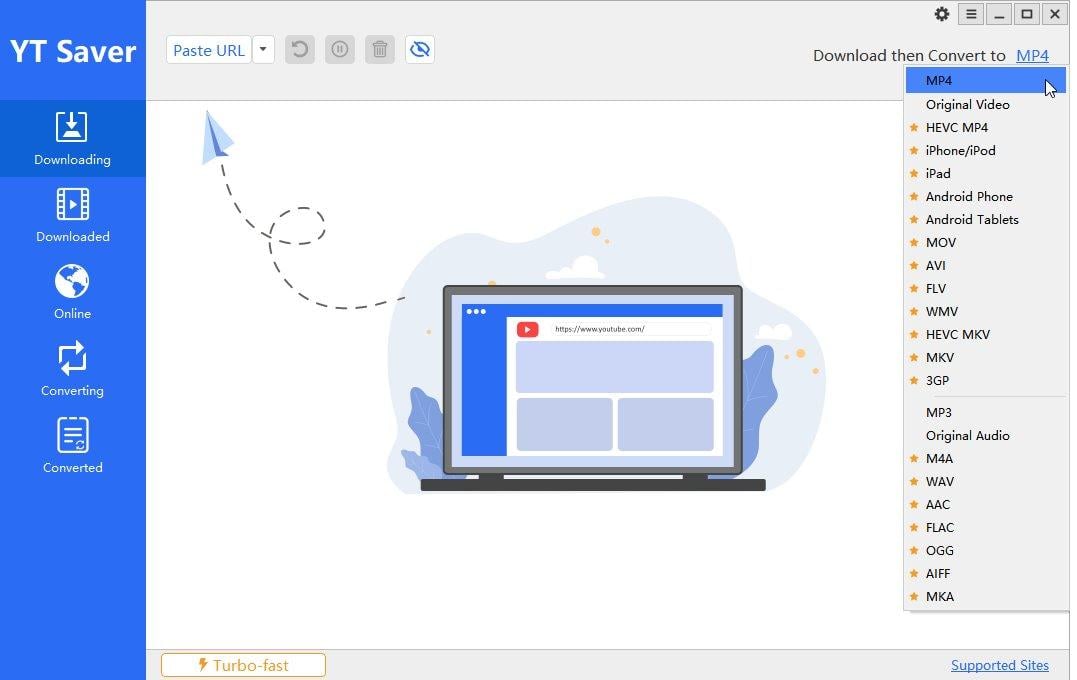 Step 2:
Adjust the output quality. Click on the "Settings" icon on the upper right corner of the interface. From the "Download" tab of the "Preferences" window, choose the desired quality for the files to be downloaded.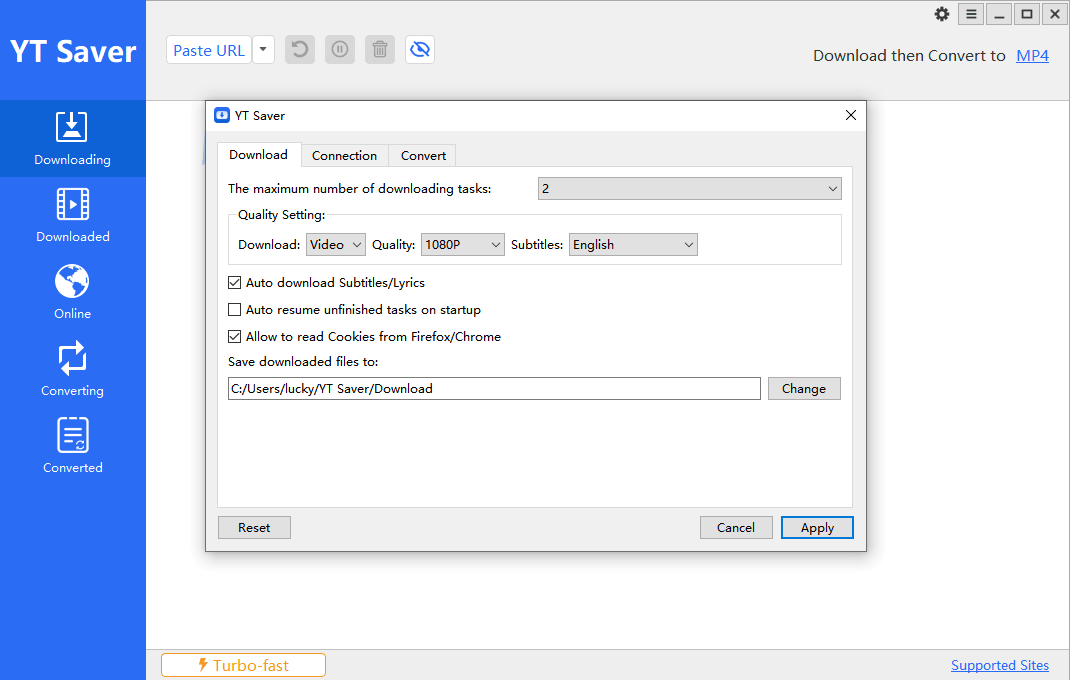 Step 3:
Start downloading TikTok video. Visit TikTok, or any of the eight services mentioned above, then copy the URL of the desired video. Back to YT Saver and click on the "Paste URL" button to initiate the download.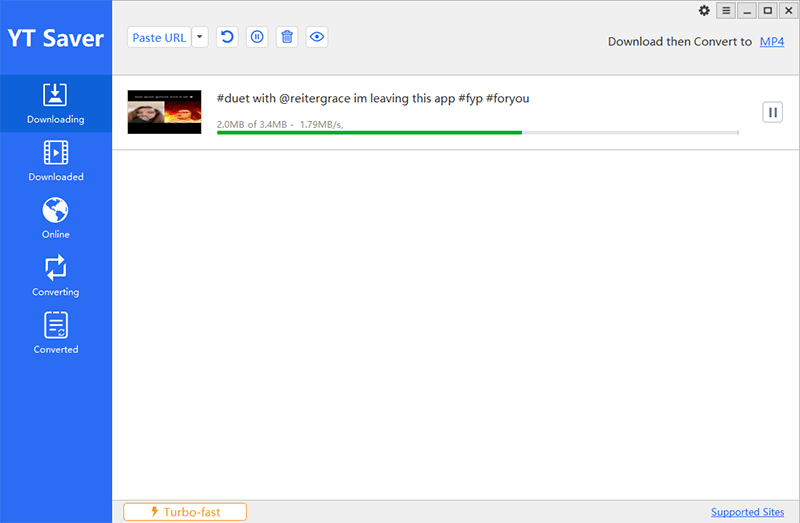 All the downloaded videos will be archived to "Downloaded" panel, where you can preview the saved TikTok media content.
Disclaimer:
YT Saver is a program intended for personal use only, and cannot under any circumstances be used for commercial purposes.
Conclusion
You absolutely do not need to be signed in, or to have an account with TikTok to view your favorite videos. There are various apps and services, such as uMobix, UrleBird, VidLoader, TikTokstalk, etc., and even the official TikTok site. When you have found what you have been looking for, you can trust YT Saver TikTok downloader to download and save any TikTok video with ease, because of its features and advantages that have made it very popular.