The TikTok craze is not dying soon (if it ever will), which is why third-party TikTok websites are popping all over the internet. As you probably know, some of TikTok's information is not available on the site, and the hashtags are not accessible to the fullest. There are also people who would need access to TikTok analytics, which may not be available on the TikTok website. Most importantly, a lot of people are worried about privacy (there has been a lot of controversy over TikTok and user privacy lately), which is why a lot of people have been looking for TikTok viewers outside of the official TikTok website. UrleBird is one such TikTok viewer that is loved by many of its users.
What is UrleBird & Is UrleBird Safe?
UrleBird is a website that allows users to watch videos online, as well as check some analytics about certain topics , what is trending at that moment and so on on TikTok. Essentially, it is a TikTok viewer. According to the UrleBird site, their website exists "to make information about tiktok users, videos, challenges and hashtags more accessible, more discoverable, and more usable for the public benefit." They can also display "public tiktok contents and analytics of tiktok accounts absolutely free of charge, without registration and authorization."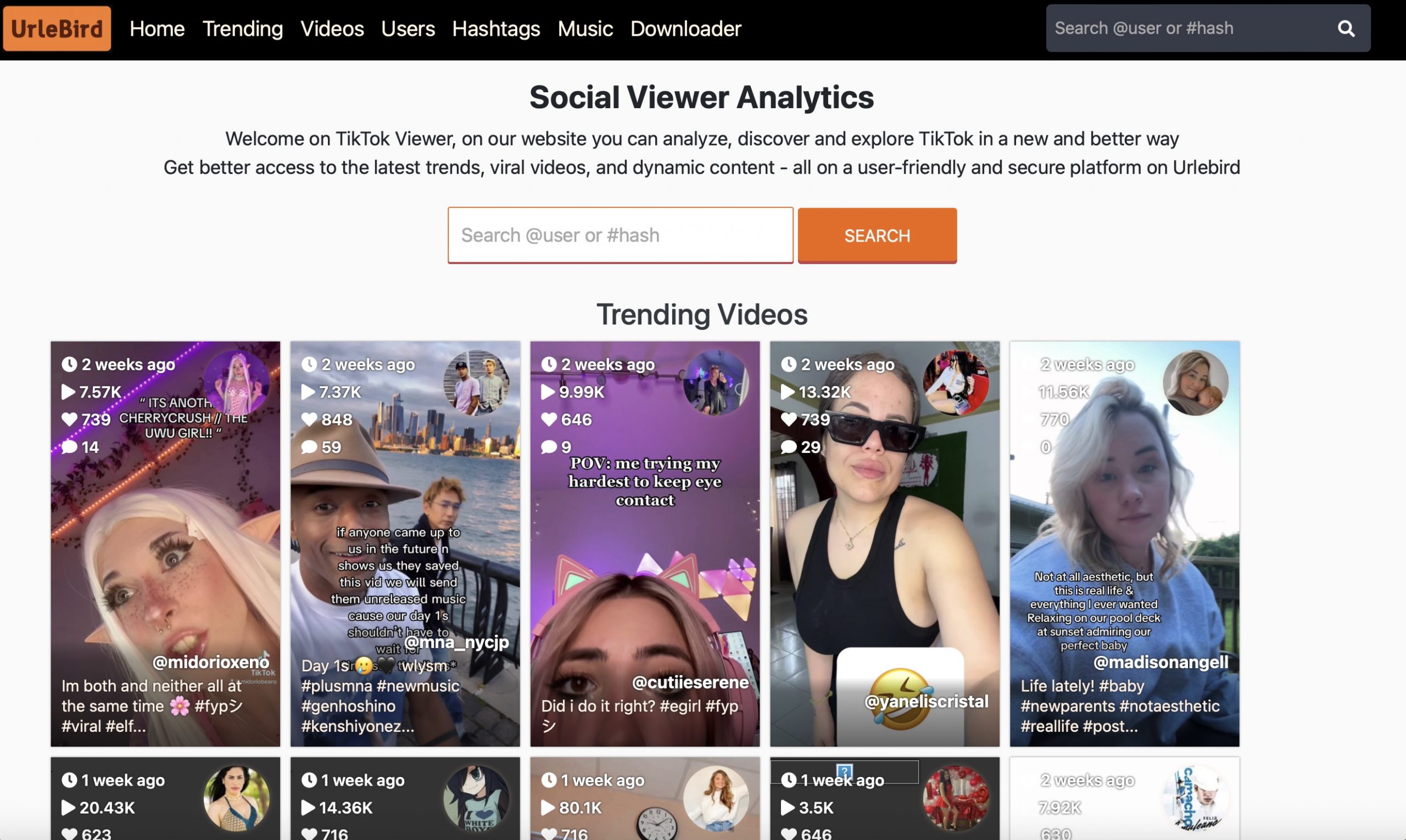 Is UrleBird safe?
According to ScamAdviser, UrleBird has a 100/100 trust score, which means it is very safe to use. It is deemed popular by Tranco, the SSL certificate is valid, the website is very old, and the domain has been registered for more than a year in advance before launch. If for some reason you feel it is not safe, you can also try UrleBird alternatives.
10 Best UrleBird Alternatives to View TikTok Content Online
If you need better search results through hashtags, analytics, or better privacy, you can use TikTok viewer for that. There are actually many more TikTok online viewer UrleBird alternatives, and for your reference, here are 10 more UrleBird alternatives;
1. The official TikTok website
TikTok may be limited in some aspects, if compared to UrleBird, but it can also be considered the best UrleBird alternative, simply because it is official. In fact, if you visit the TikTok webpage, you will be immediately greeted with the trending videos, based on hashtags. However, it is not as easy to view content from specific user accounts, which is its drawback.

2. TikTokstalk
The second best TikTok viewer is TikTokstalk. You can easily enter anyone's TikTok ID into the search box, then view the account's posts. It also allow you to search for content based on hashtags, in case something is trending on TikTok. If you are not aware about what is currently trending, this service also has a hashtag generator, which allows you to see what is trending.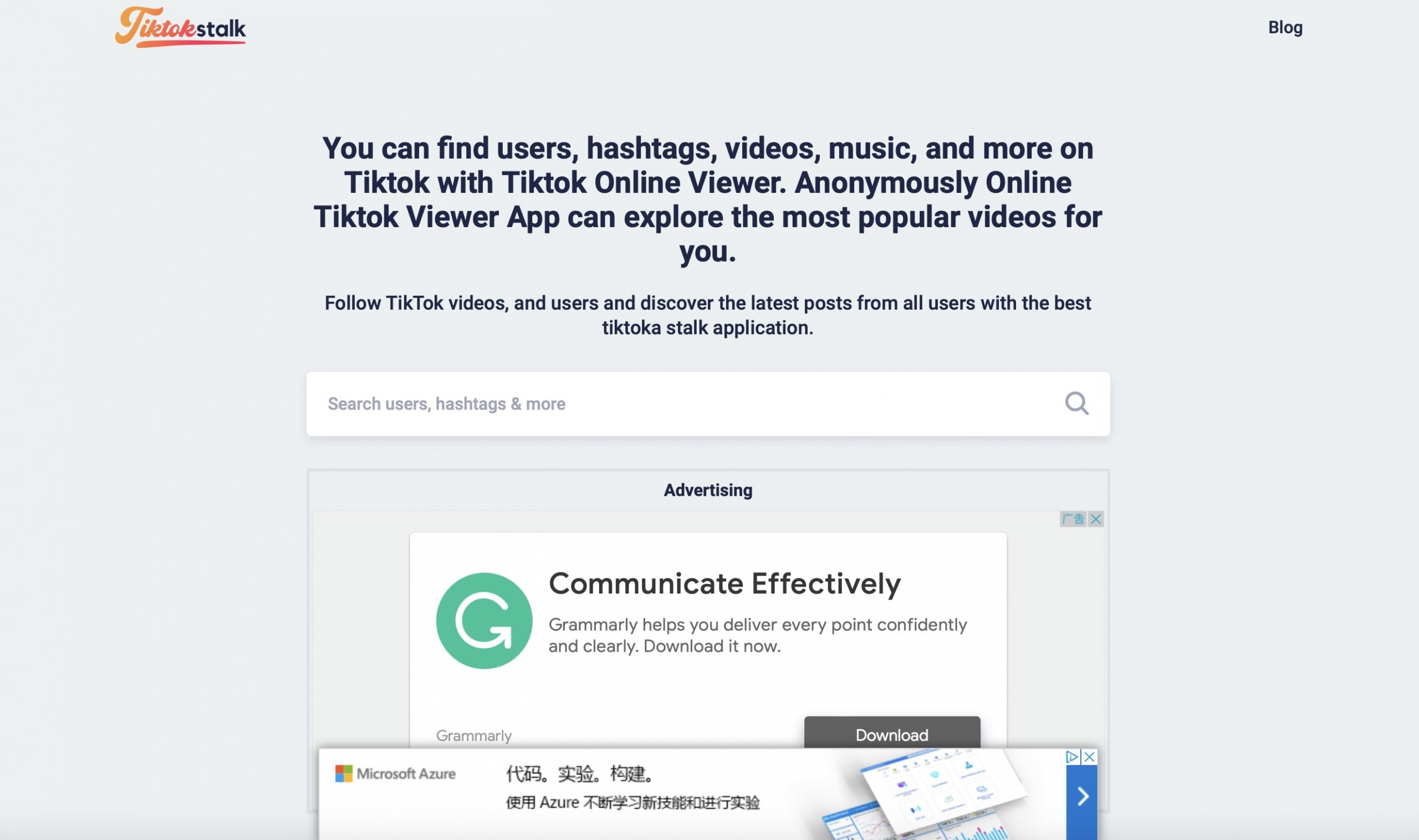 3. uMobix Private TikTok Viewer
The third best TikTok viewer is uMobix. It will allow you to view other TikTok accounts, even when you are not registered to TikTok. You can watch the photos, and video content of any account through the mobile app, which is available for Android. If you are an iOS user, you would need to go through iCloud (a little bit complex). You can try the demo, or buy the mobile app.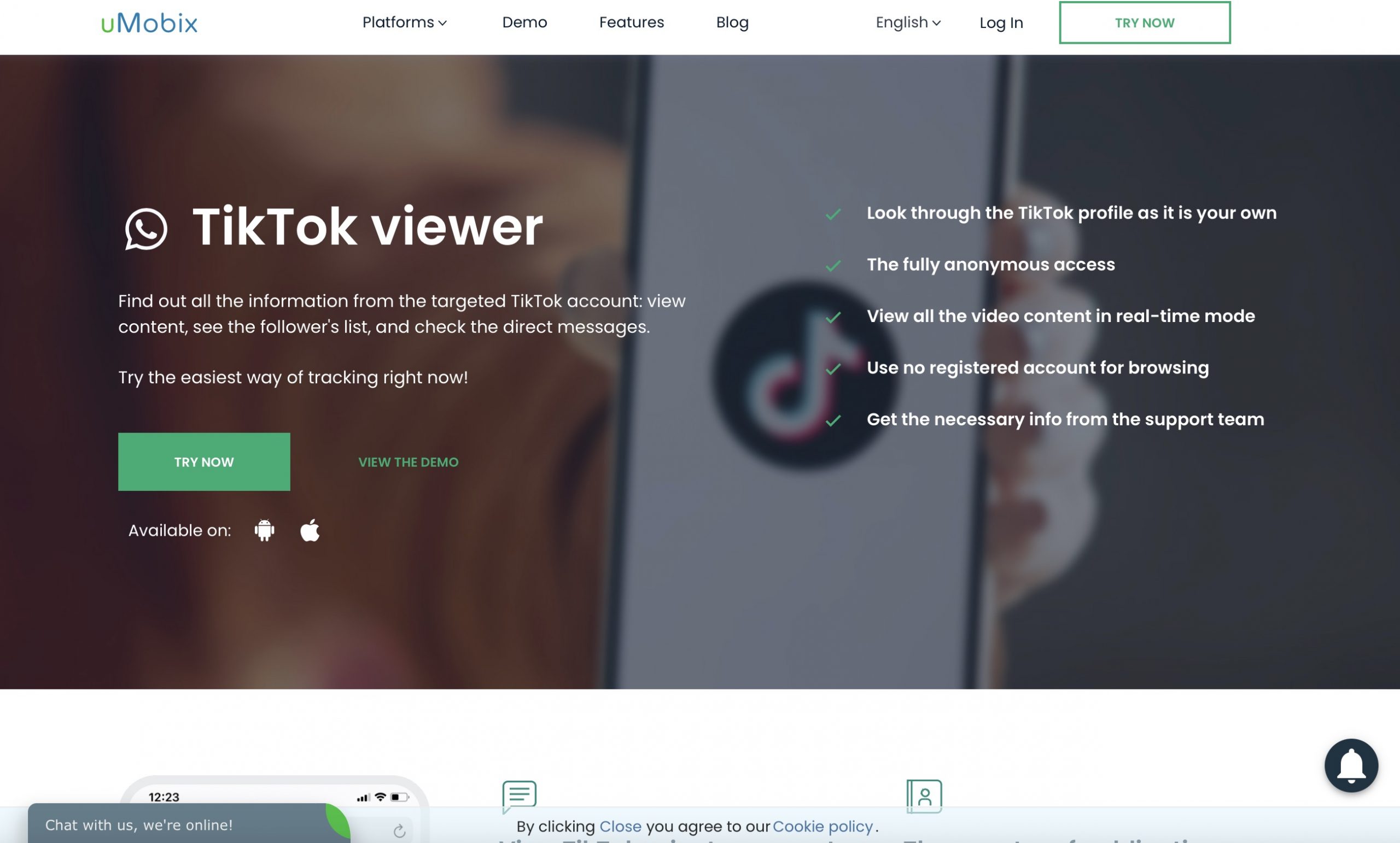 4. VidLoader Free TikTok Viewer and Downloader
VidLoader is the forth best UrleBird alternative, which not only download videos from TikTok without logging in, but also from ESPN, DailyMotion, Flicker, Twitter, Facebook, Tumblr, YouTube etc. That gives it a big advantage over To use it, you simply copy the URL of the TikTok video, then paste it into the app.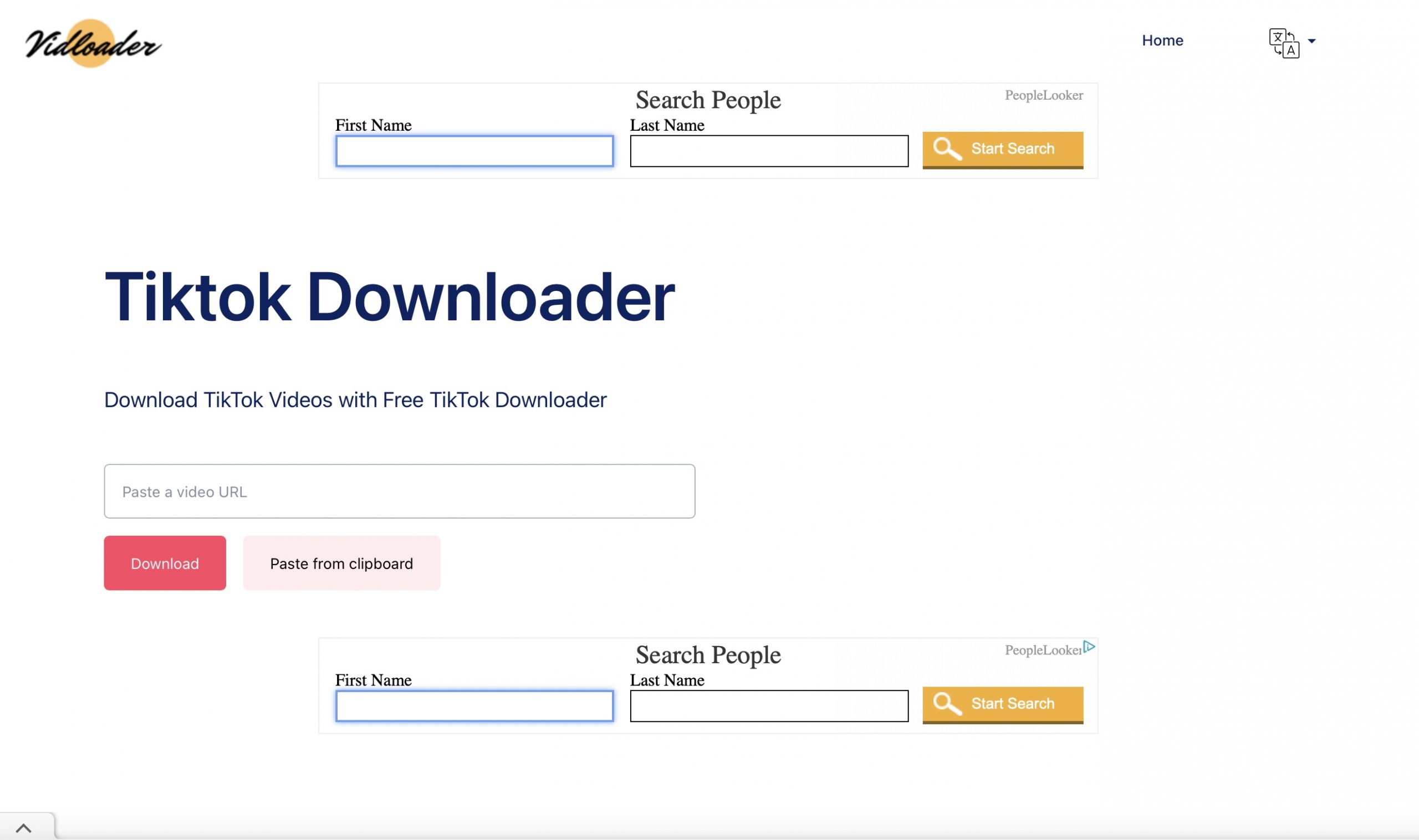 5. Xaller
Xaller is the fifth best UrleBird alternative. Like UrleBird, it is also a web app that allows you to view TikTok content based on the profile. Unfortunately, this website cannot search based on hashtags, and therefore if you want to look for hashtag posts, then try any of the methods mentioned above. Still, it will allow you to download videos directly on the site, which is a good advantage.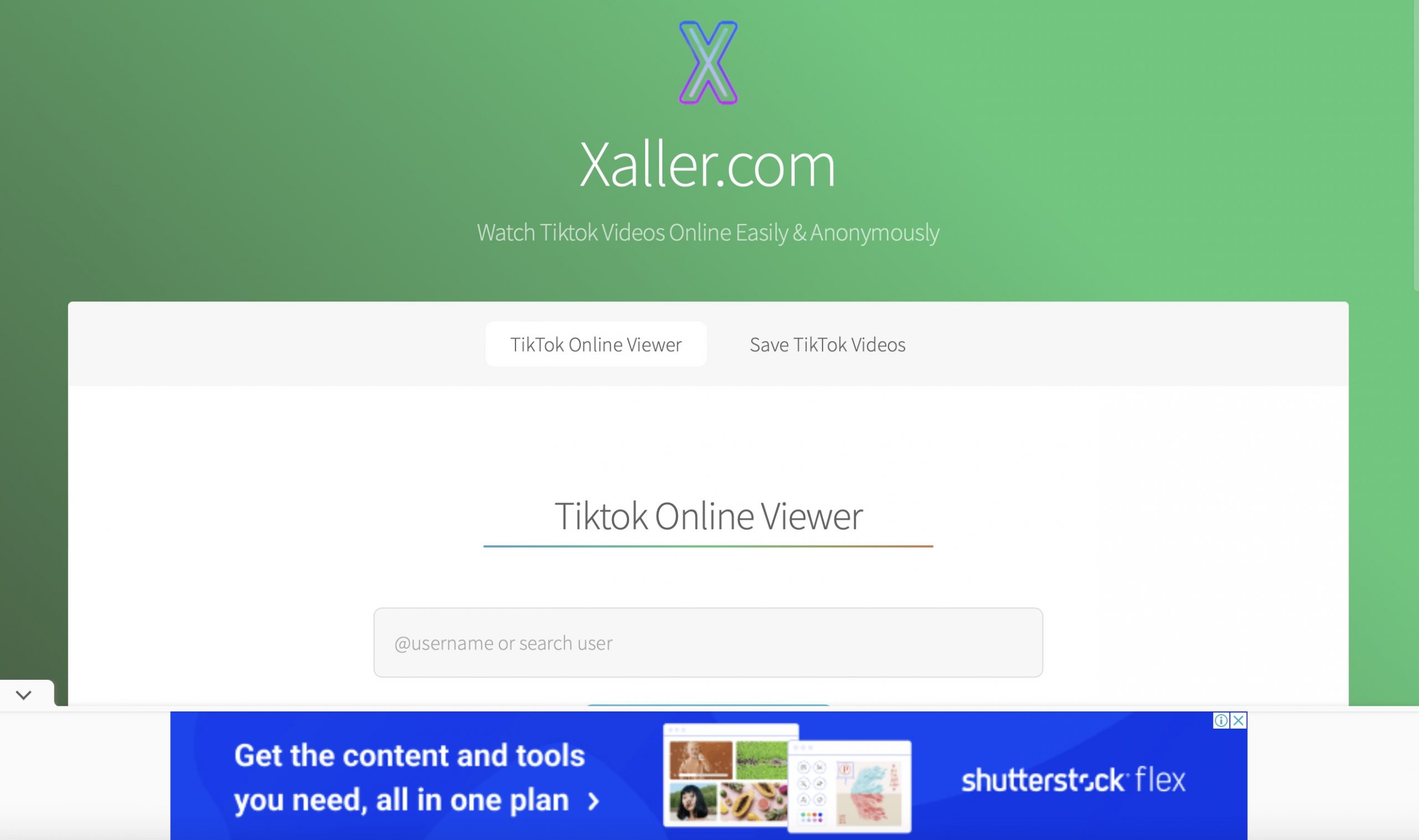 6. Brainans
The sixth best TikTok viewer is Brainans, which like Xaller and UrleBird mentioned above is also a TikTok viewer. One of the best options that this web app offers is that you not only can search TikTok profiles or hashtags, but also can explore videos based on their music. The app also lists all trending videos right on the homepage.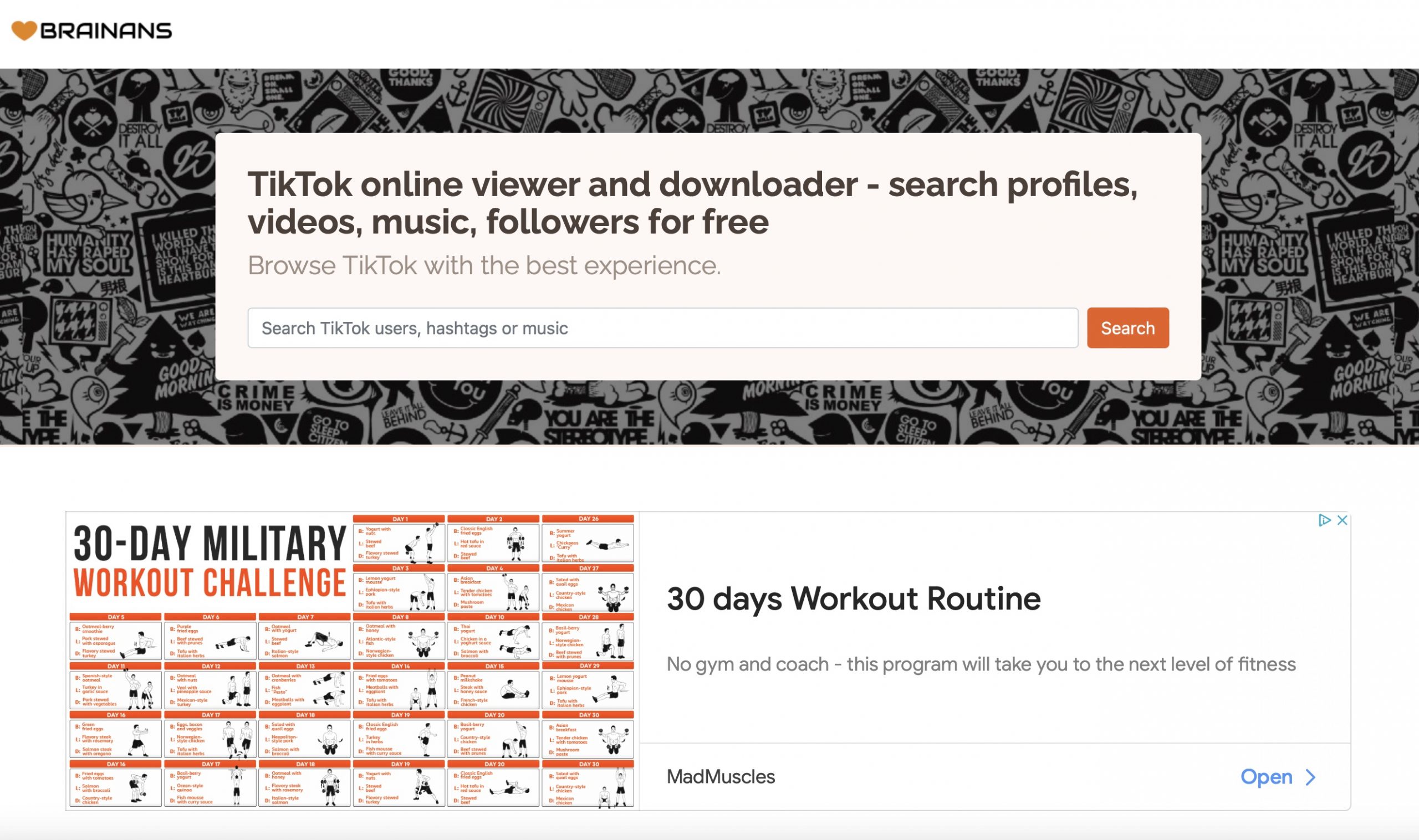 7. Vidnice TikTok Viewer Free
Vidnice is the seventh best UrleBird alternative. With this app, you can download videos based on your preferences, as well as hashtags, and most importantly usernames. Vidnice reportedly also works well with business accounts, although you need to be familiar with TikTok analytics and stats, and how they work.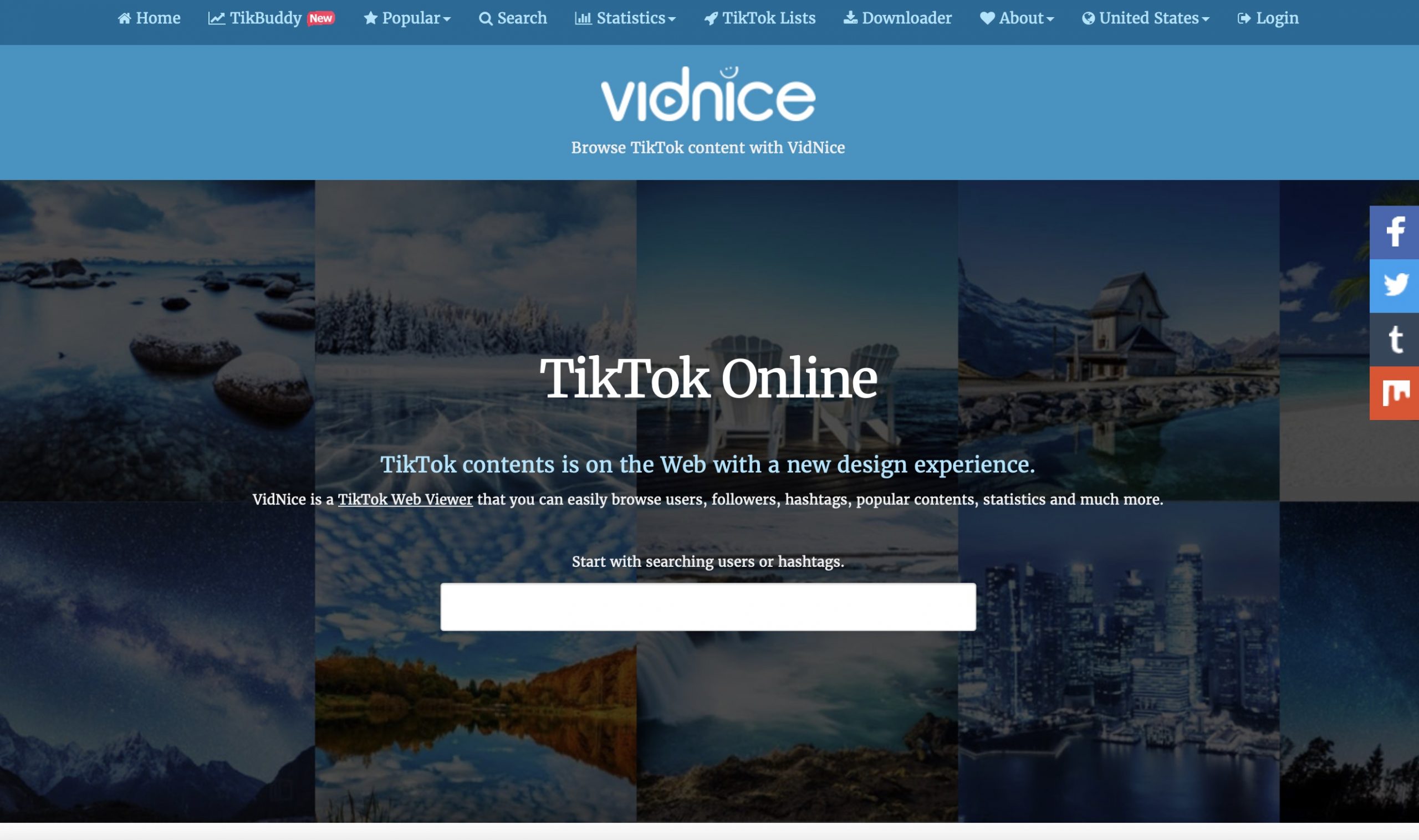 8. TikVid
The eighth best UrleBird alternative is TikVid. It is not exactly a TikTok viewer, but rather a web app that is supposed to fetch and download videos from TikTok. What that means is, you would need the original TikTok video link, to be able to view it on this site, and also download the video.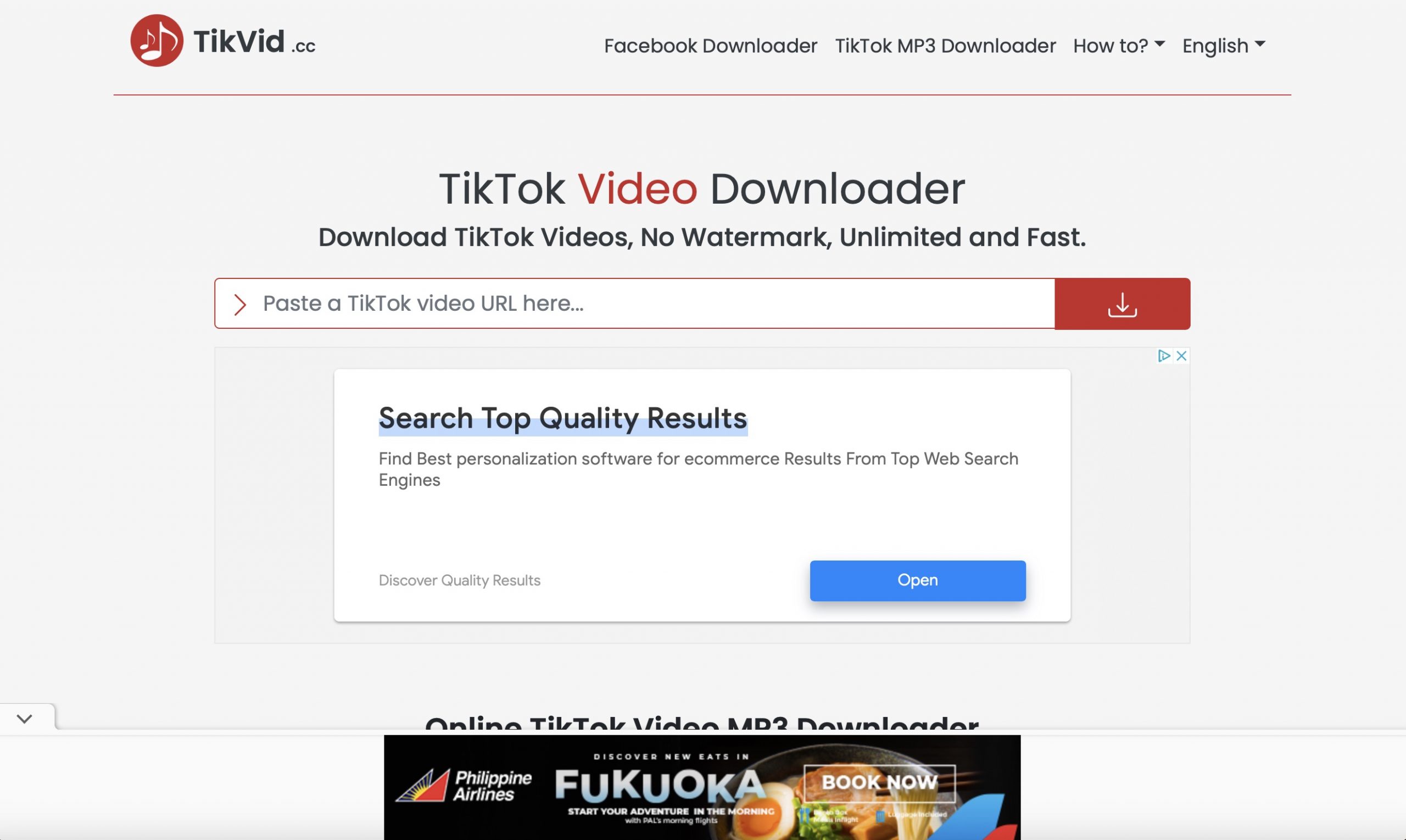 9. MinSocial
MinSocial is the ninth best TikTok viewer. It has a modern interface, but the mobile version of this site seems to be broken for whatever reason. You will see the trending videos and hashtags on the homepage, but most of the videos seem to be sexually suggestive, hence why it is number nine on this list.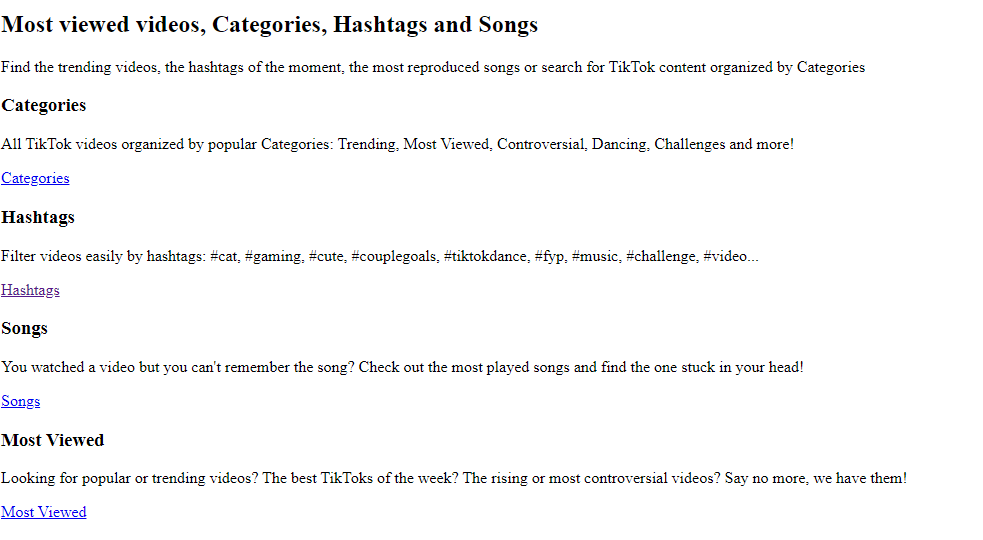 10. OnlineTik
This is the last recommendation, which as the name suggests in a a TikTok viewer. It has a great instant search feature, where you can look up users on TikTok, as well as through hashtags.

How to Download Video from UrleBird?
UrleBird is a great TikTok viewer that is relatively safe to use, and if for whatever reason you want to try a UrleBird alternative, such as the official TikTok website, Xaller, Vidnice, TikTokstalk, uMobix, and others mentioned above.
If you want to view TikTok without an account, the TikTok viewers such as UrleBird make that possible. With that said, are you looking for one universal solution that you can use to download videos from all the TikTok viewers? YT Saver TikTok Downloader is your best answer, because it is the best known TikTok downloader around. The software can support over 10,000 websites, including all the popular websites such as YouTube, Facebook, TikTok, Vimeo, Instagram and convert the downloaded files to MP4, MKV, MOV, MP3, AAC, WAV, OGG, etc.
Disclaimer:
YT Saver is a program intended for personal use only, and cannot under any circumstances be used for commercial purposes.
How to use the YT Saver to Download Videos from UrleBird ( or TikTok)?
Step 1: Download the newest version of YT Saver from the provided buttons.
Note: Install the software when the download completes. Open the downloaded setup file, choose your preferred language, read the user agreement and agree to the terms and conditions, choose the installation destination and it should begin to install.
Step 2: Open the software and set the output format. Click on the "Settings" icon on the upper right corner of the interface. From the "Download" tab of the "Preferences" window, choose video or audio, and choose the desired quality for the files to be downloaded.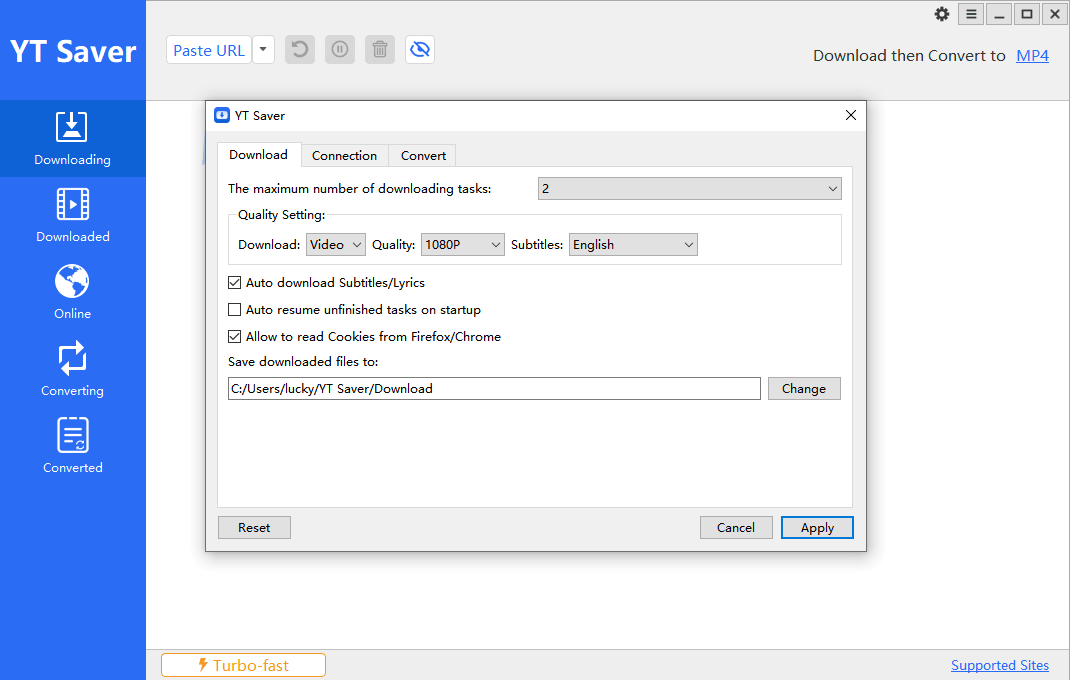 After that, select the needed output format by clicking on "
Download then Convert to…
" tab. There are various format available including MP4, MOV, AVI, FLV, MKV, MP3, WAV, OGG, AAV, FLAC.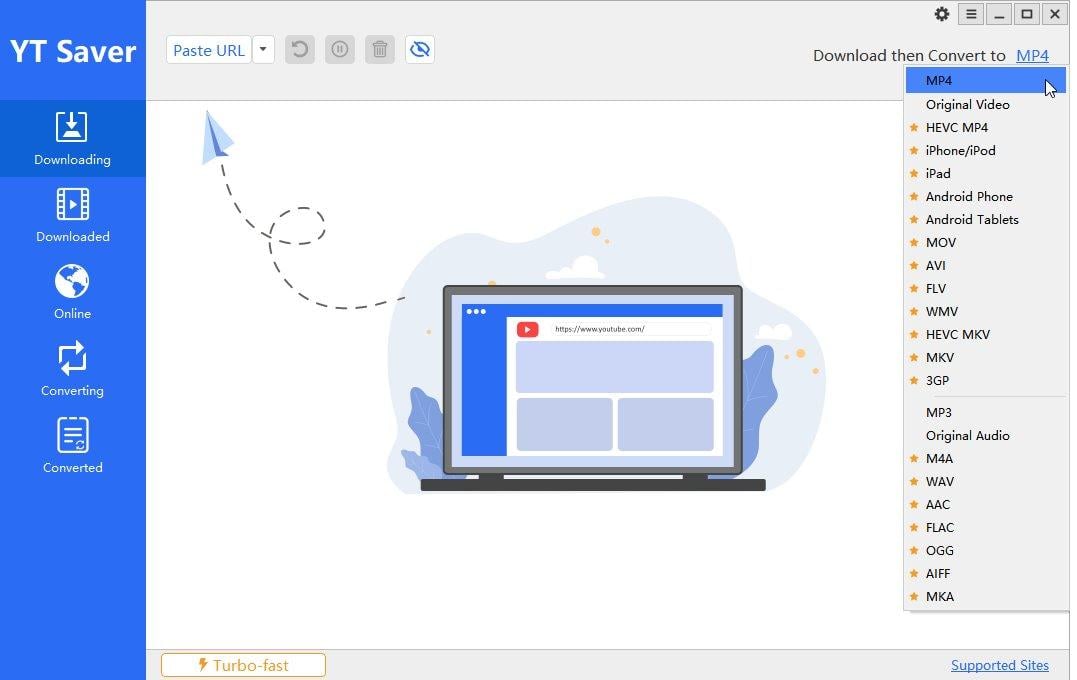 Step 3:
Copy and paste the URL to start downloading. Visit UrleBird or any TikTok viewer mentioned above, then find the video of your choice. Copy the link of target video.
There are 2 different ways to copy URL on UrleBird: you can directly copy the URL from the address bar of target page.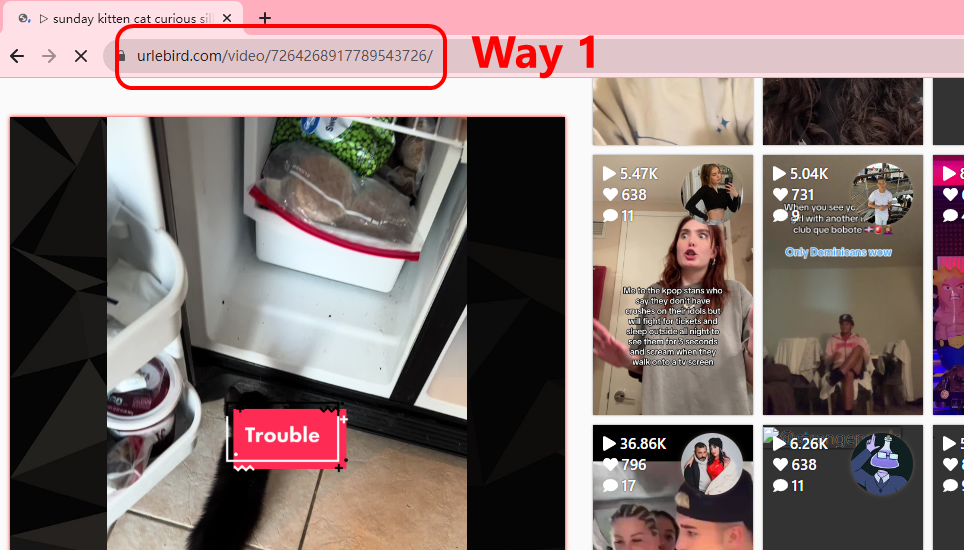 Or you can get the link just by right clicking on the screen and choose "
Copy video address
".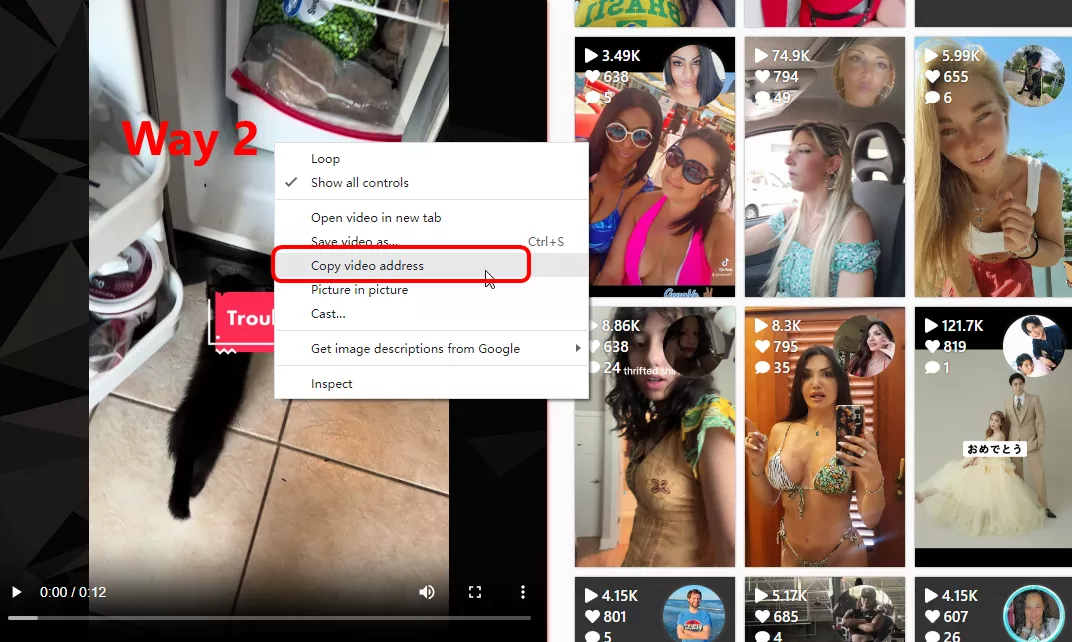 Step 4:
Paste the copied URL and start downloading video. In the software's interface, click the "
Paste URL
" button, and it will automatically start analyzing the video link and downloading target video.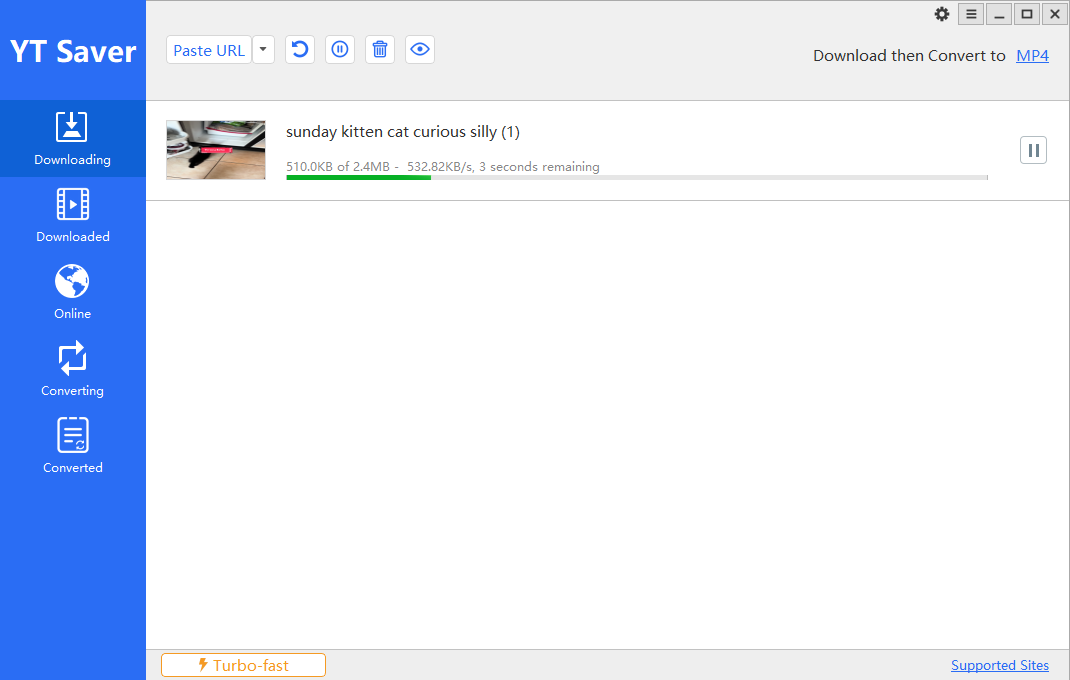 If you are an Android user,
YT Saver App
is also available on your Android mobile device, and that is simply game changing news because you have a powerful desktop downloading app in the palm of your hands. Therefore, you can also feel free to try YT Saver on Android.