YouTube is very strict about are the age restrictions. As a matter of fact, YouTube has algorithms that prevent users from uploading 'inappropriate' content. That does not necessarily mean you would not find age restricted content on YouTube, because not all content violates YouTube's policies, but usually that content is also kind of hidden from the public, usually findable by search or saved links. So, what exactly is age restricted on YouTube, and is there a way to bypass YouTube age?
What is Age Restricted on YouTube
According to the YouTube community guidelines enforcement, not all content violates YouTube's policies, but some content may be inappropriate for viewers under 18 years old. In such a case, any video that is inappropriate for your viewers may get age-restricted by YouTube's algorithms. If a video is age restricted, the policy will apply to the following: The video itself, video descriptions, video thumbnails, live streams. So, what kind of videos would get age restricted on YouTube?
1. Vulgar language
This applies to any video with heavy profanity in the title, thumbnail or associated metadata. In other words, it applies to any video focused on the use of profanities such as a compilation or clips taken out of context.
2. Violent or graphic content
This applies to videos focused solely on violent or gory imagery, such as the most graphically violent part of a film, a video game, or real life situations.
3. Harmful or dangerous activities, (such as drug taking, or the use of regulated substances
Any video promoting the use of dangerous/ illegal drugs such as cannabis, heroin, cocaine, crack, crystal meth etc., A video about fake harmful pranks that seem so real that the average user cannot tell the difference.
4. Nudity, or sexually suggestive content
This could be any video where the subject is in a pose that is intended to sexually arouse the viewer. A video where the subject is in clothing that is considered unacceptable in public contexts, such as lingerie. A video that invites sexual activity, such as 'dirty' dancing, or groping of subjects.
5. Child safety
Any video that shows adults participating in dangerous activities that minors could easily imitate, for example challenges that can cause body injury.
Apart from these, there are also other themes that are not listed, which you can find at the YouTube help center. Do you want to watch age restricted YouTube videos? Any YouTube video that is age restricted is not viewable to users who are under 18 years, especially if signed out. Age restricted videos are also not viewable on most third party sites that host YouTube videos. Therefore, how to bypass YouTube age? how to turn off age restriction on YouTube? Continue reading…
6 Ways to Bypass YouTube Age
To bypass YouTube age, there are a number of methods you can try. All the methods listed below work, and some methods will work better than the others. Here is how to turn off age restriction on YouTube.
1. Try a new account
YouTube age restricted videos are only viewable if you are over 18 years old (that is, if your YouTube profile says you are older than 18). The good thing is there are no limits to the number of accounts you can own. If you are in Europe, you unfortunately need to prove your real age.
2. Use NSFW YouTube
NSFW~"Not Safe For Work". This is one of the easiest ways to bypass YouTube age. To do so, you simply put the NSFW letters just before youtube.com on the video URL, for example https://www.NSFWyoutube.com/watch?v=gEX_RS3_IzI.
3. Use an embedded link
This method also involves editing the address of the video by putting in a few letters. After the URL video converts into an embedded link, the video will start playing. You delete the watch?v= from the URL and replace it with embed/.
4. Use the Tampermonkey script
By running this script, you can easily bypass YouTube age restrictions. To use the Tampermonkey extension, you need to be using Chrome, Firefox, and Edge. The Tampermonkey script is available as a browser extension.
5. FreeTube for desktop
FreeTube is a desktop YouTube player that allows you to play YouTube videos without ads, or even without a Google account. It can also bypass age restricted video locks. It is available for Windows, macOS and Linux.
6. Download the video
This is probably the best option in this list to watch age restricted videos on YouTube. Not all video downloaders, especially online downloaders can do this, but there are powerful programs designed for such tasks.
The Ultimate Solution – Download YouTube Age Restricted Videos
By referring to the previous segment of this guide, you can see that there are six solutions for how to watch age restricted YouTube videos. However, the ultimate solution to watch YouTube without age restriction is to download the videos for offline playback. The best and easiest tool to use for such kind of a task is YT Saver, which as the name suggests is a prime YouTube downloader. Yes, it is way better than all the other existing YouTube downloaders, which was recently featured on some tech sites, such as Softpedia, EarthWeb, TechTimes, TechArrival etc.
How to bypass YouTube age by downloading YouTube videos with YT Saver?
Step 1: Download the newest version of YT Saver on your PC or Mac.
Step 2: Confirm the output format. There is an entry to switch formats on main interface of YT Saver: Click on "Download then convert to…" tab and select the needed output format from the drop-down box.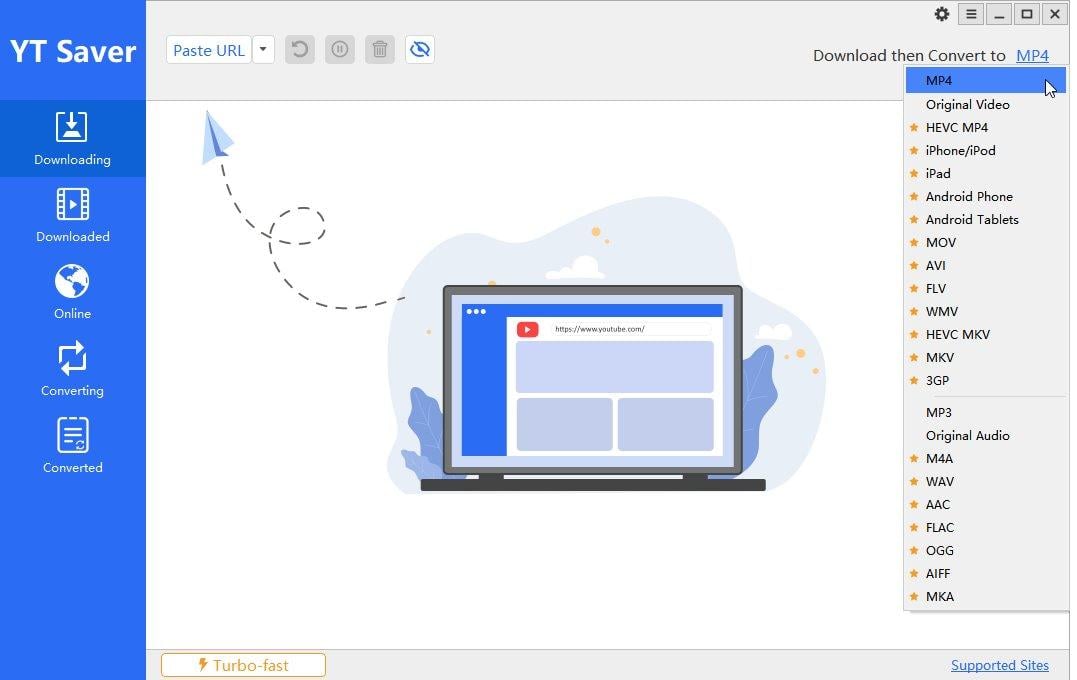 Step 3: Copy and paste the URL to start the video download. Simply click on the "Paste URL" button and YT Saver will start analyzing and downloading the target video.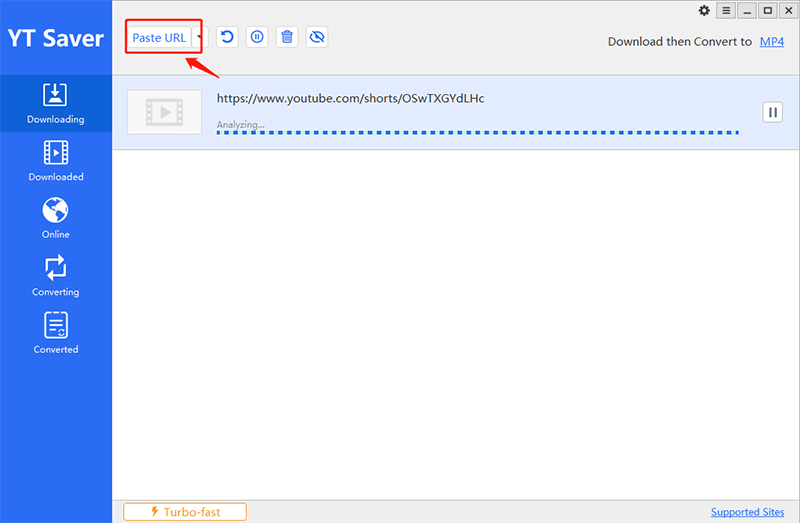 Disclaimer:
YT Saver is a program intended for personal use only, and cannot under any circumstances be used for commercial purposes. The downloading of video and audio files from some websites in certain areas, countries or regions is subjected to local laws, which you should be aware and taking note of.
Wrapping Up
If you try to watch an age restricted video only to be met with an error, there is nothing much to worry about, because there are six proven ways to bypass such resections. However, downloading the videos for offline playback can beat all the odds, as it is the ultimate solution to fix it.