Best Method to Download TwitCasting Video in 2023
Content
Have you just started using TwitCasting and enjoying the unique experience of live videos from your favorite channels? If yes, you must be interested in downloading TwitCasting videos of your favorite influencers or the people you follow. But TwitCasting doesn't have any feature to download videos directly to your mobile phones. Well, some third-party applications allow you to download TwitCasting live videos. However, most of those applications only work some of the time for all people as they are not reliable. In this case, there is a need for a reliable way that can help you download TwitCasting TV videos. So in this article, we are going to teach you how to use TwitCasting and download videos to your device in no time. We will write simple and easy-to-follow steps to help you quickly do it.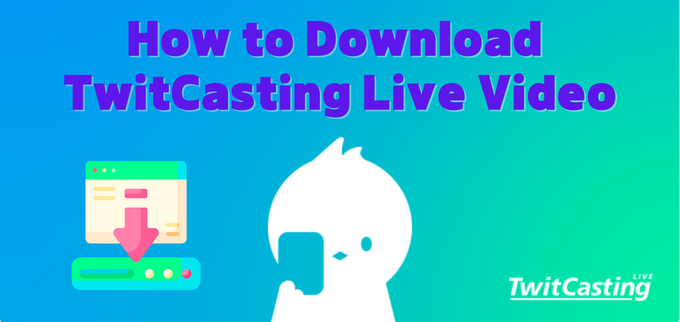 What is TwitCasting?
As you may know, TwitCasting is a live-streaming application that allows you to stream and watch live videos from different channels and influencers, including sports, news, music, and entertainment.
This application was first introduced in 2013 in Japan, but recently it has become increasingly popular in other parts of the world, especially among the younger generation. So, if you are also one of the recent users of TwitCasting, you must know how to use TwitCasting properly.
How to Use TwitCasting?
So, here are the simple steps that can help you use TwitCasting, from creating an account to using it in the long term.
Step #1: Create an account
To use TwitCasting, you need to create an account. You can either sign up with your email address or use your existing Facebook or Twitter account to sign in.
Step #2: Follow channels and users
Once you're logged in, you can start following your favorite channels and users. You can search for channels and users by name, category, or keyword. You can also browse the most popular channels and users on the platform.
Step #3: Watch live streams
When you follow a channel or user, you'll receive notifications when they go live. You can watch their live streams by clicking on their profile and tapping on the "Live" button. You can also watch live streams from the home screen or the search page.
Step #4: Interact with users
While watching a live stream, you can interact with the user by sending them messages in the chat. You can also give them virtual gifts, which are paid items that you can purchase with TwitCasting coins.
Step #5: Create your own live streams
If you want to create your own live streams, you can do so by tapping on the camera icon on the home screen. You can choose to stream with your device's camera or screen, and you can add filters, effects, and music to your stream. You can also schedule your streams in advance and share the link with your followers.
Step #6: Watch recorded streams
If you missed a live stream, you can still watch the recorded version. You can find recorded streams on the user's profile under the "Recordings" tab. You can also search for recorded streams by keyword or category.
So this is how to use TwitCasting live on your device.
How to Download TwitCasting Live Video via Best TwitCasting Downloader?
As we have said above, if you have missed any TwitCasting live video, you can watch it under the recordings tab. Besides you can also download that video on your device by using some third-party tools. And the best TwitCasting downloader is YT Saver.
Serving as the unbeatable Video Downloader, YT Saver allows people to download video/audio from 10,000+ websites with lossless quality remained. Aside from TwitCasting platform, YT Saver also supports a great variety of websites including YouTube, Spotify, Twitch, Facebook, Dailymotion, Twitter, Instagram, Vimeo, bilibili, Nicovideo, TikTok, and even adult video-sharing sites.
It allows you to browse for the video and audio sharing sites easily with a built-in web browser
The software can support over 10,000 websites, including OnlyFans, Fansly, YouTube, Facebook, and more.
It can download complete playlists and channels.
Supported video resolutions for downloading range from 320p, 480p, 720p, 1080p, 2K, 4K and 8K.
The downloaded videos can be converted to MP4, 3GP, MKV, WMV, AAC, WAV, OGG, etc.
It has a built in Private Mode. You can protect some videos and audios from prying eyes.
This is the most reliable way to download TwitCasting live videos to your device. All you have to do is follow the steps given below.
Step 1: First of all, download and install the YT Saver from its official website.
Step 2: Now look at the upper right corner of the screen. You will see an option named MP4. Just click on it and choose the required file format in which you need to download the video.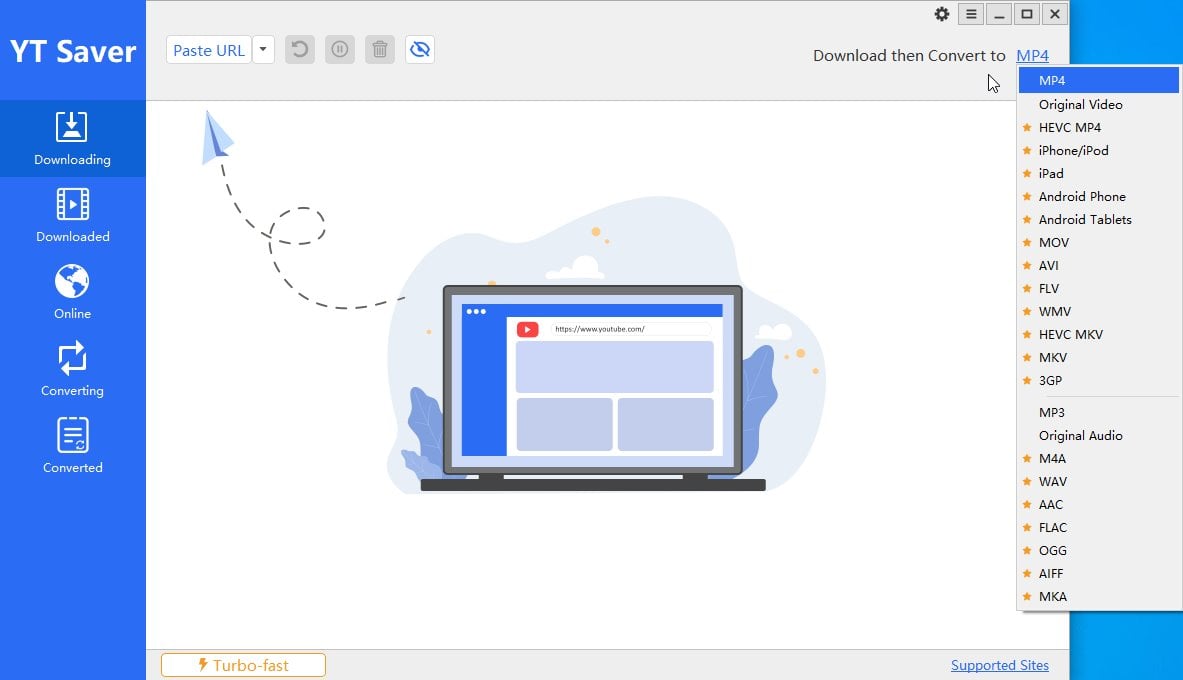 Step 3:
Go to TwitCasting and locate the video that you need to download. You just need to copy the link to the video and come back to YT Saver. Click on the Paste URL button and then paste the link.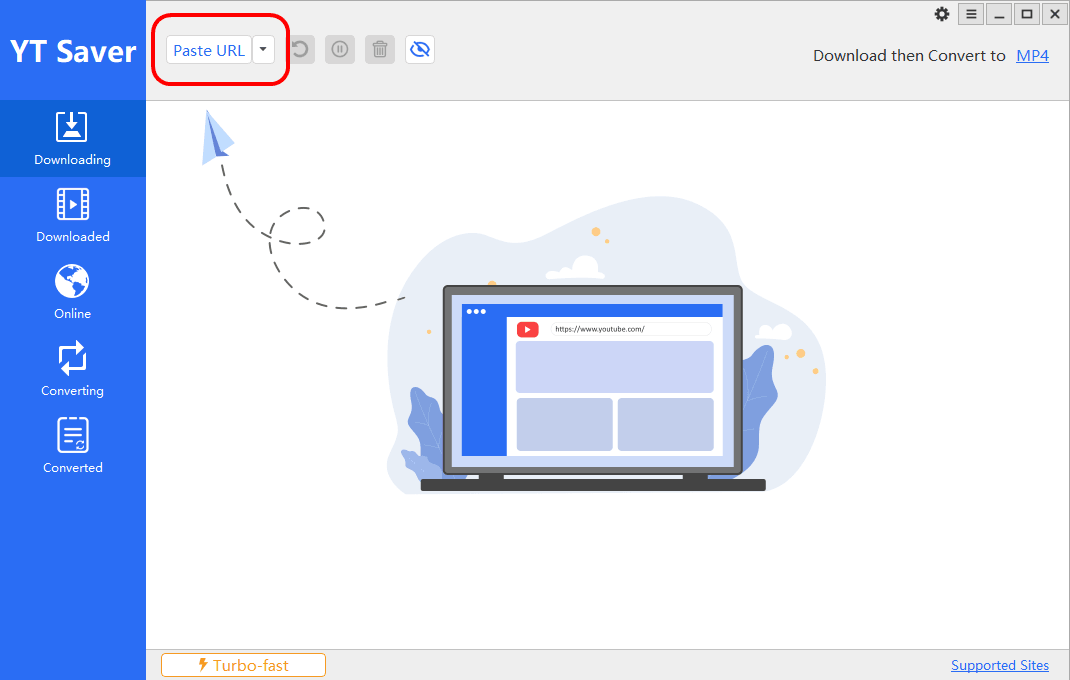 Step 4:
Paste the URL of target video, it will automatically process the video.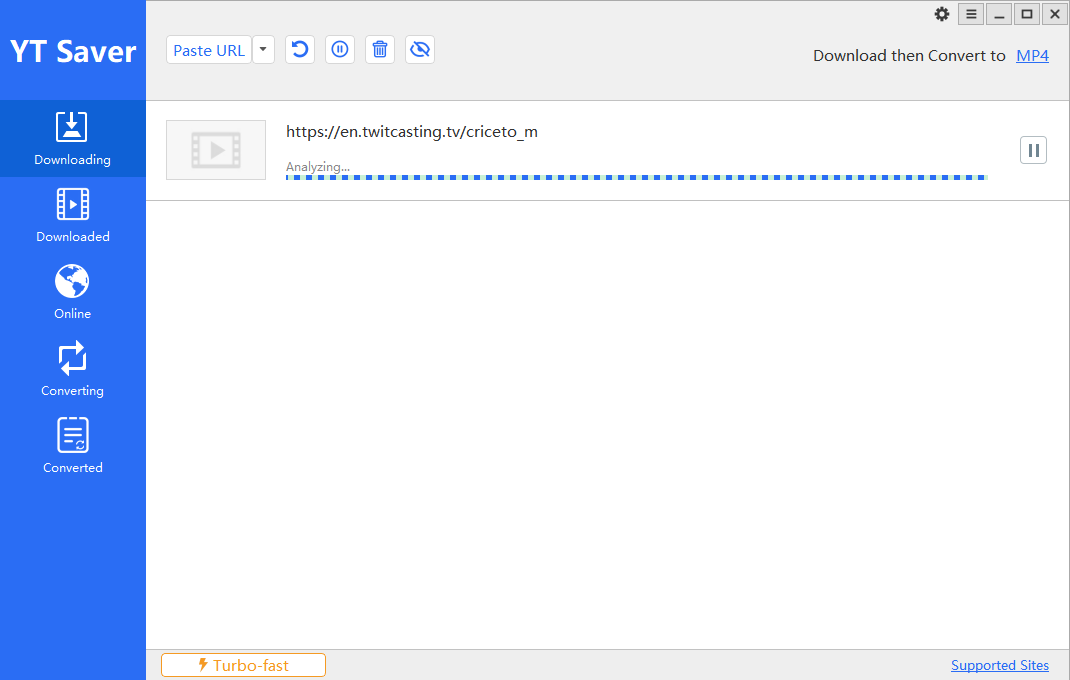 Step 5:
Start downloading the needed TwitCasting live video. You can click to stop the downloading anytime (Please kindly note that when you hit the stop button, the entire download task will end subsequently)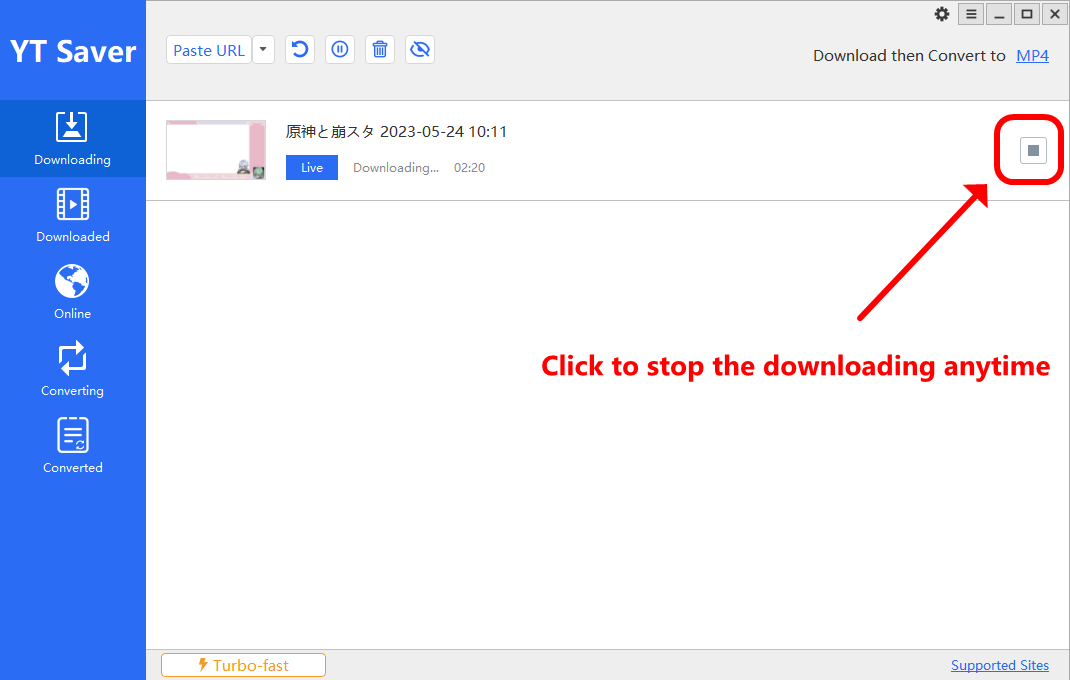 Step 6:
Check the finished tasks. All the downloaded videos will be archived to the "Downloaded" panel, where you can preview the video and even move specific videos to Private Folder.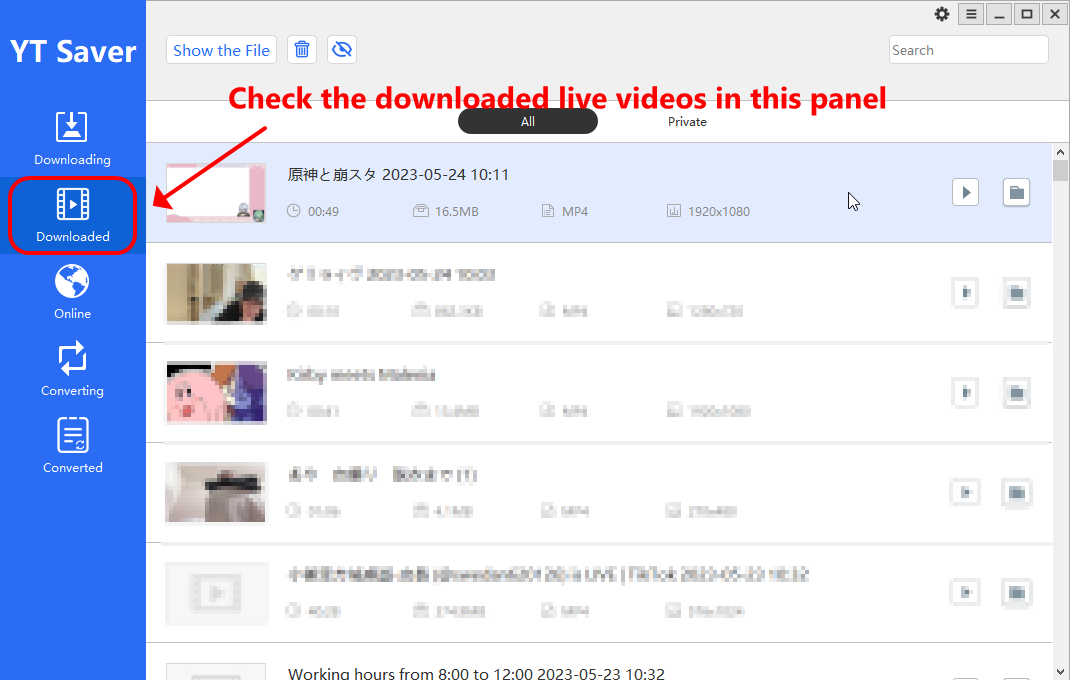 FAQs About TwitCasting
1. What are TwitCasting Alerts?
TwitCasting Alerts is a third-party application designed for your system to provide live notifications about anything happening on your TwitCasting account.

It is like a reminder tool that connects with your TwitCasting account and provides real-time notifications on your desktop for a better user experience. TwitCasting Alerts provides all the notifications like it will notify you when someone from TwitCasting you follow starts a live session, something is happening in the channel that you are a part of, etc. So, it's a helpful tool that provides all the notifications to you.
2. Is TwitCasting Safe?
Yes, TwitCasting is 100% safe as it has been available in the market for the past 10 years and has a good overall rating by its millions of users worldwide. Besides, there is nothing wrong with this platform, as they don't promote any harmful content. TwitCasting has strict community guidelines that prohibit any kind of harassment, hate speech, or explicit content. They also have a team dedicated to monitoring and removing any inappropriate content from the platform.

However, as with any social media platform, it is important to use TwitCasting responsibly and follow the community guidelines. Make sure to protect your personal information, avoid sharing sensitive data, and report any suspicious or inappropriate behavior. Overall, TwitCasting is a safe and enjoyable platform for live streaming and connecting with others.
3. How do I change my TwitCasting ID?
Well, there are lots of people who want to change their TwitCasting ID. However, there is no way to do that, as TwitCasting doesn't allow you to change your ID. If you want to change your ID, you will need to create another account with a different email address and create a different ID.
4. Can anyone use TwitCasting Live?
Yes, anyone who created an account on TwitCasting can do live streaming according to their needs. All you have to do is follow the steps given above and start TwitCasting live.
5. Do live streamers on TwitCasting get paid?
Yes, live streamers on TwitCasting get paid according to the viewers they have. For example, if someone has less than 1000 viewers, they will be paid less than the people who have 2000 or more viewers.
Final Words
So, this is how to use TwitCasting in 2023 and download live videos to your system. All you have to do is download the YT Saver on your computer and follow the steps given above. YT Saver is the best and recommended TwitCasting downloader that anyone can use for their personal needs. So if you need to download the TwitCasting on your system, download the YT Saver Downloader and get started.
Hazel
With my keen interest in this field, I stay up-to-date with the latest trends and technologies in video processing and online video solutions. I cover a broad range of topics, including video compression techniques, live streaming technologies, video hosting platforms, and more.