YT Saver Video Downloader Review: Features, Cons, Prices
Content
The process of downloading media content over the Internet is possible in many ways. However, especially in our current environment, which is dominated with growing numbers of online downloading services. That battles it out against special desktop-based downloaders. So, deciding between one and one can be a difficult task.
In this article, we will make this process easier for you by reviewing YT Saver Video Downloader and shed light on all its key features, pros, and cons.
What is YT Saver Video Downloader?
YT saver Video Downloader is a highly efficient and futuristic program that helps users in downloading and conversion of online/offline files into various video and audio output formats. It will help simplify the process of downloading by providing a single platform to download videos from a broad variety of streaming websites.
It comes with a built-in web browser that makes it easier to surf music and video websites. Furthermore, you will get the following features once you have installed the software on your computer.
1. Download video and music from 10,000+ sites
With YT Saver PRO it is possible to download both videos and music in multiple formats from over 10,000+ sites. Yes, the tool supports all the popular sites and much more.
2. Download Multiple Videos in Bulk
Download an unlimited number of playlists and videos from streaming websites and also watch them offline. You can download all your favorite videos in bulk at the same time.
3. Download Youtube Playlist, channel in one-click
You can even save the whole playlist on YouTube. When you download the playlist you can even pick and choose your songs then.
4. Cut Youtube video in Build-in Browser
YT Saver download is equipped with a built-in internet browser, which makes it simpler for users to navigate websites for music and videos. It is possible to download videos straight from the site, and YouTube Cutter allows you to reduce the size of YouTube videos.
5. Convert video to MP4, MP3, AAC, etc
YT saver HD Video Downloader is fully compatible with downloading different SD or HD 2K, 4K and 8K videos without loss. You can also convert them to MP4, MP3 or other different formats.
6. 10X Faster Video Download Speed
YT Saver Video Downloader offers you 10X faster download speed, which enables you to download videos with ultra-fast speed, and also get the fastest speed of conversion.
7. Download Subtitle from YouTube as SRT
This tool allows you to download and stream your favorite YouTube videos that have subtitles. It is possible to use the option of automatic download subtitles to receive an SRT video each when you download a great new video.
Pros & Cons of YT Saver Video Downloader
Pros:
✔ The most affordable price from all rivals
✔ The features are more stable and more extensive
✔ Installation of the program is simple and quick
✔ In our tests, the download speed is the fastest and seamless; the sound quality in downloaded audio files is absolutely lossless
✔ In addition to YouTube, it is compatible with many other websites that are well-known, such as Facebook, Instagram, Dailymotion, Vimeo and many others
✔ Update regularly and are responsive to feedback from users
Cons:
✖ It's a paid software
Where to Free Download YT Saver?
The YT Saver comes with premium features, which means that you have to purchase it. However, there is an option to download a free version of this software that lets you do simple fixes without difficulty. Also, it is important to note that people frequently search for the YT Saver crack and usually get a fake software. Most of the time, the program could behave incorrectly or stop working if you try using the crack version.
To download the trial, visit the YT Saver official site and download the original version. For your convenience, here are the direct links to download YT Saver software for your Windows and Mac operating computers.
How to Download Video from YouTube Using YT Saver?
Step 1 Install and download YT Saver on your PC and launch it to start the downloading process.
Step 2 Choose the video you wish to download, and then, copy the URL from the browser address bar.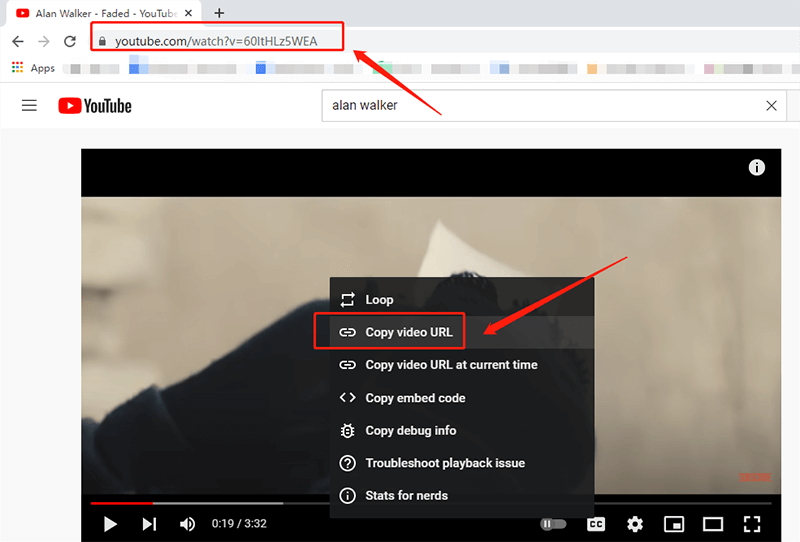 Step 3 Select the required output format of and the quality from the Preferences section.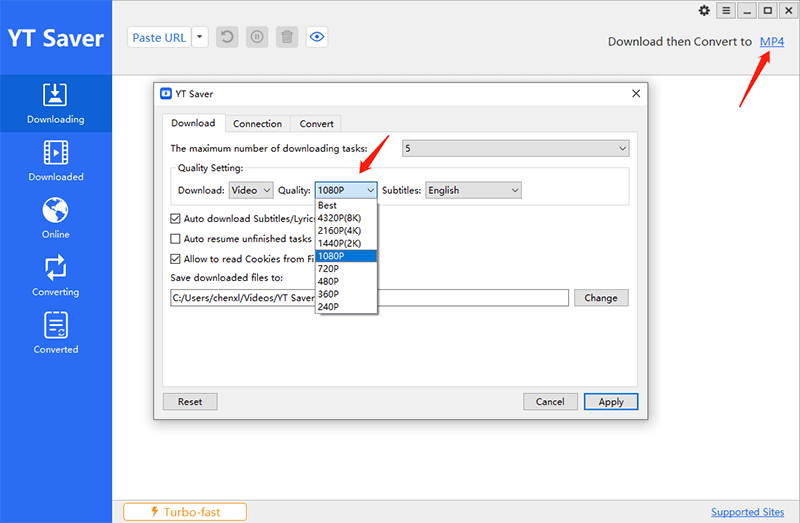 Step 4 Select on the "Paste URL" button to begin the download process.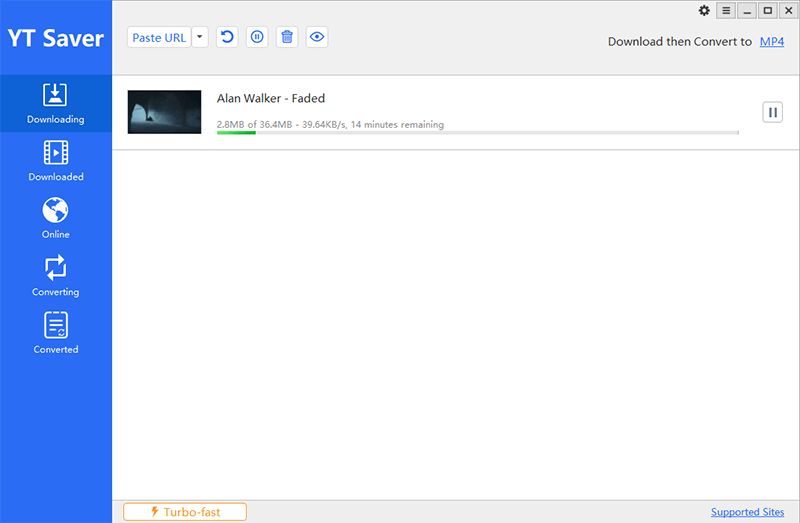 Step 5 After the download proccess completed, you can check the video on the Downloaded Section.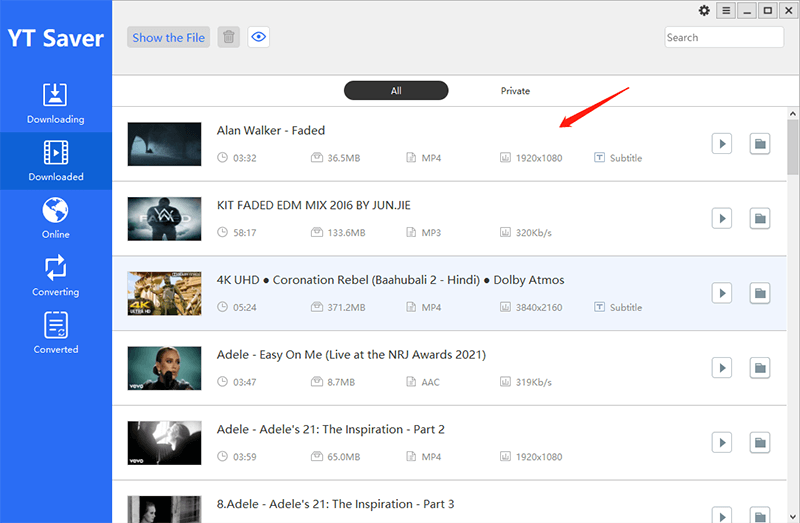 Prices Overview
YT Saver has exciting pricing plans that will attract those looking to listen and watch videos offline.
The Lifetime plan costs $49.95
1 month Plan is for $29.95
One year plan costs $39.95
One-year Plan for Business Plan costs $355.95
In Conclusion
The real benefit that comes with YT Saver is that it has additional features; we believe this add real advantage to its package. For instance, people who would like to convert their media downloaded in other formats can make use of the multi-format converter included in the program. You want subtitles, you got it. Hope this YT Saver review has answered all your questions and the pros and cons have further cemented its value in your life.
Lainey
A Internet technology enthusiasts, editor and content creator who spends most of her time bringing the interesting, entertaining, original and well-written articles to people who love Internet Technology too.