8 Free CrackStreams Alternatives to Enjoy Live Sports
Content
Recently, CrackStreams gained significant popularity as a premier platform, providing free online streaming of live sports events. Thanks to its user-friendly interface and comprehensive range of sports coverage, it rapidly established itself as the preferred option for passionate sports fans, ensuring they wouldn't miss out on their beloved matches. However, 2023 brought about considerable challenges for CrackStreams, leading its user base to search for alternative solutions. In this article, we'll delve into the events that transpired with CrackStreams, explore Crackstreams alternatives, and introduce a method for downloading live sports content.
Part 1: What Happened to CrackStreams?
The situation for CrackStreams took a bad turn when it had to deal with a series of problems. There were often times when the site was down, and the streams weren't very reliable, which made using it frustrating. People started wondering whether they could trust the platform. On top of that, there were worries about getting into trouble for using copyrighted content without permission, which made people question if the site was even legal. With all these issues piling up, users became unhappy and began searching for other websites that could provide them with a smooth and problem-free way to watch live sports.
CrackStreams's difficulties were about more than just technical stuff going wrong. There were also legal and moral issues at play. Users wonder if it was worth using because the site often went offline, and the quality of the streams could have been better-made. At the same time, people were concerned that the site might be breaking copyright laws by showing content it didn't have permission to use. This raised questions about whether it was doing the right thing and following the rules. Given all these troubles, many passionate sports fans set out to find other online platforms that could let them watch sports without any interruptions and in a legal and proper way.
Part 2: 8 Free CrackStreams Alternatives in 2023
With the uncertainties surrounding CrackStreams, the hunt for reliable alternatives gained momentum. Here are eight noteworthy alternatives to Crackstreams that sports enthusiasts can explore:
1. SportSurge
SportSurge is a platform that caters to sports enthusiasts by providing various sports streams which is one of the best Crackstreams alternative. What sets SportSurge apart is its commitment to ensuring uninterrupted access to live events. By offering multiple links for each event, SportSurge ensures that users have a backup option if one of the links encounters any issues. This approach minimizes the chances of disruptions during crucial moments of the match, providing a seamless viewing experience for users.
Whether you're a fan of football, basketball, baseball, or any other sport, SportSurge aims to deliver a reliable and enjoyable streaming experience. The availability of multiple links showcases the platform's dedication to user satisfaction and reflects its understanding of the importance of live sports events to fans worldwide.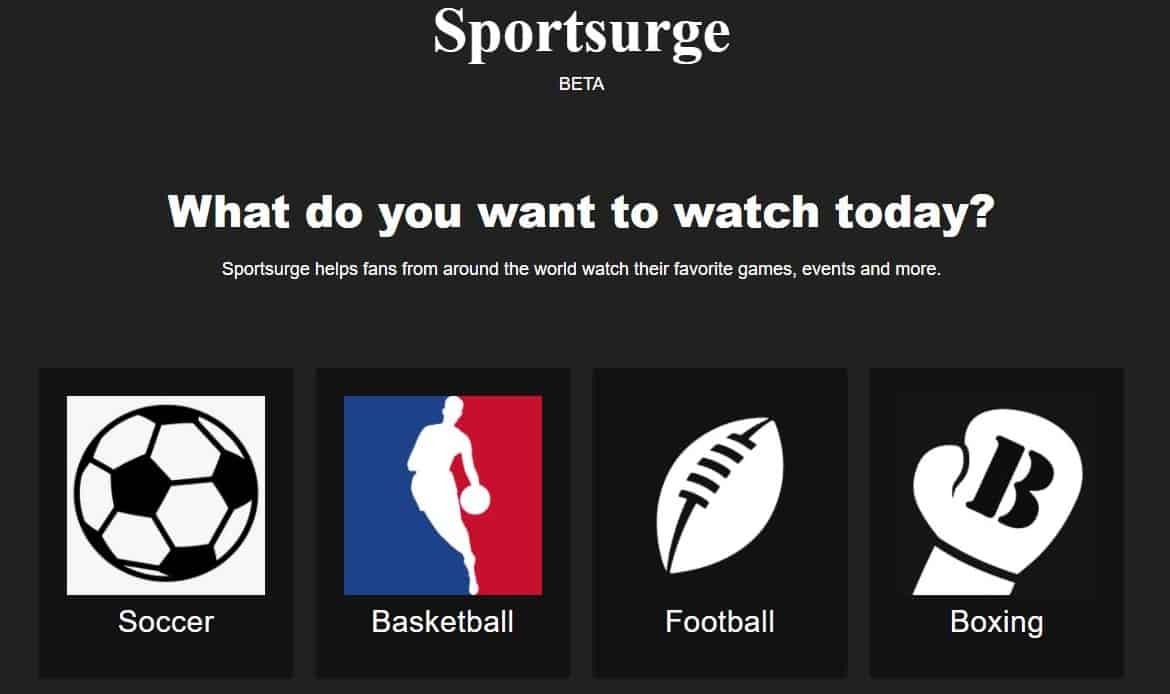 2. BuffStream
BuffStream stands out in online sports streaming for its commitment to delivering high-quality streams and a diverse range of sports events. With a reputation for providing top-notch viewing experiences, BuffStream has become a preferred destination for sports enthusiasts seeking exceptional live coverage. One of the key factors contributing to BuffStream's popularity is its dedication to ensuring viewers can enjoy their favourite matches with outstanding video and audio quality.
BuffStream doesn't limit itself to a single category when it comes to sports events. Instead, it covers a broad spectrum of sports, catering to football, basketball, hockey, and more fans. This diverse coverage ensures that no matter your sports preferences, BuffStream likely has you covered.

3. Stream2Watch
Stream2Watch, the Crackstreams alternative has carved a niche in online sports streaming by offering a wide-ranging selection of sports coverage. This platform is renowned for its ability to cater to sports enthusiasts with varying interests, ensuring that fans of diverse sports can easily find their preferred events. Stream2Watch's commitment to offering a comprehensive spectrum of sports content contributes significantly to its popularity among viewers.
One of Stream2Watch's standout features is its inclusion of live TV channels alongside its sports streams. This unique offering goes beyond sports and allows users to explore a broader range of content. Whether you're interested in catching up on news, entertainment, or other live programs, Stream2Watch's integration of live TV channels expands your viewing options beyond sports.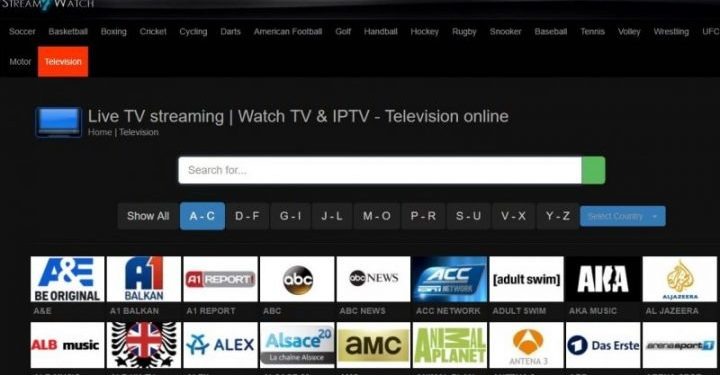 4. Cricfree
Cricfree initially centred around cricket, has evolved into a versatile online platform that caters to a broader spectrum of sports enthusiasts which is a sites like Crack stream. This evolution has seen Cricfree expand its horizons to encompass various sports, including soccer, basketball, and American football. This diversification reflects Cricfree's adaptability and positions it as a go-to destination for fans of various sports.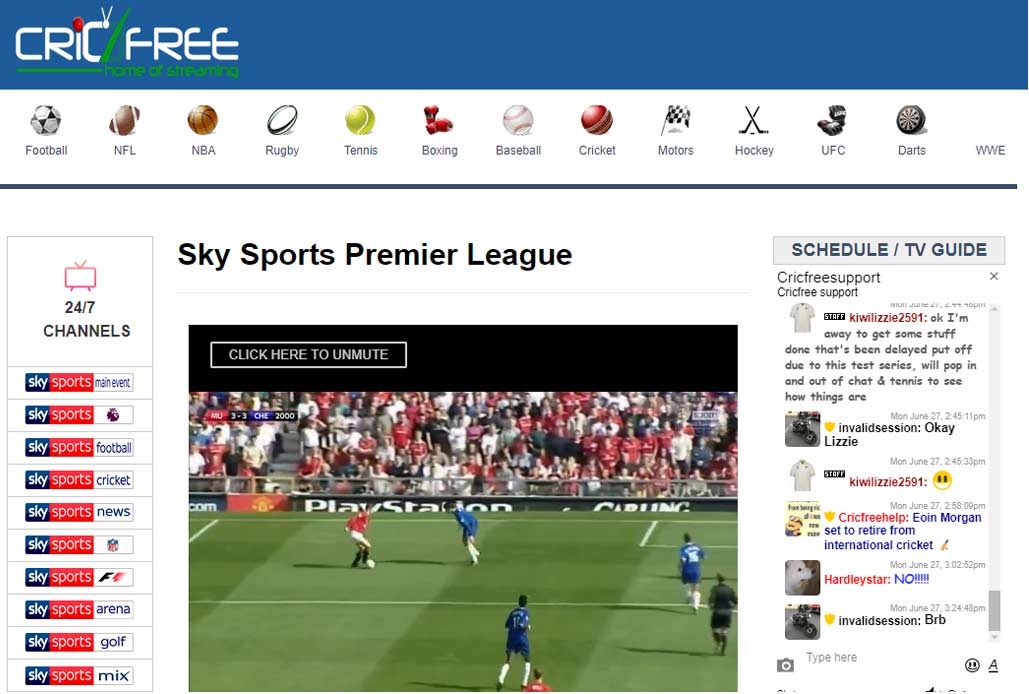 5. FootyBite
FootyBite is a website that offers links to live streams of football (soccer) matches and related content. It provides a platform for fans to watch various football leagues, tournaments, and events worldwide. FootyBite aggregates links from different sources, allowing users to access live-streaming options for games spanning multiple leagues, including popular ones like the English Premier League, La Liga, Serie A, Bundesliga, and more. It's important to note that while FootyBite provides convenient access to live streams, the legality and safety of using such sites can be questionable. These websites often rely on unauthorized sources for content, which could raise copyright and security concerns. Fans interested in football matches should consider using official and licensed streaming platforms to ensure a legitimate and secure viewing experience.
6. VIPRow
VIPRow stands out with its sleek and organized design, offering sports enthusiasts a refreshing and clutter-free experience. This platform's user-friendly interface ensures users can easily navigate its offerings and access their desired sports events.
One of VIPRow's distinctive features is its wide selection of streaming options. By presenting viewers with multiple choices for streaming, VIPRow caters to the diverse preferences of its audience. This array of options provides users with flexibility and ensures that they can find the most suitable streaming link for a seamless and uninterrupted viewing experience.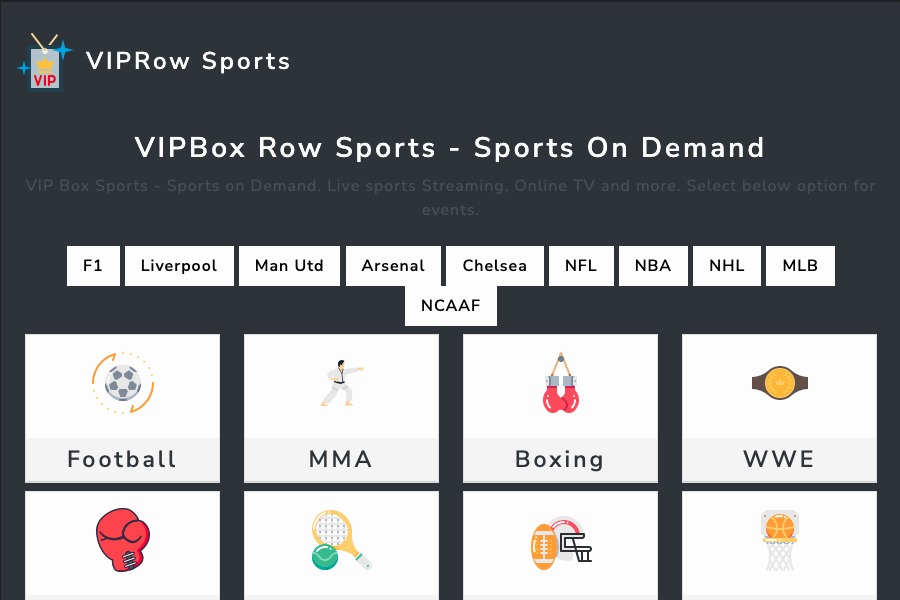 7. FuboTV
FuboTV is a popular and legitimate streaming service specializing in live TV channels, focusing prominently on sports programming. An extensive array of sports channels allows viewers to enjoy live matches and events spanning various sports like soccer, American football, basketball, baseball, and more. Alongside its sports coverage, FuboTV includes a selection of entertainment and news channels, making it a comprehensive streaming platform.
The service provides features such as live TV, on-demand content, cloud DVR capabilities, and multi-device accessibility, catering to various viewing preferences.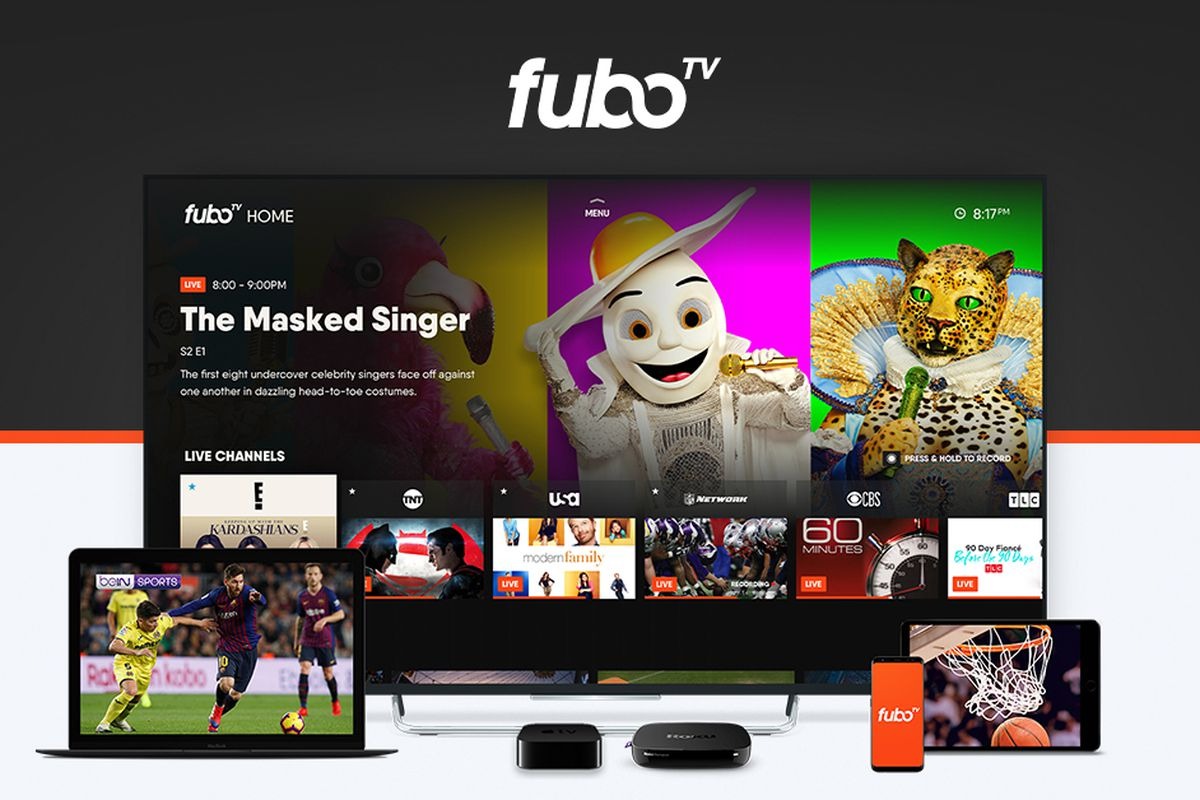 8. FirstRowSports
FirstRowSports is a website that offers free live streams of various sports events. It covers different sports, including baseball, ice hockey, boxing, tennis, motorcycling, basketball, and rugby. The platform aims to provide a one-stop solution for sports enthusiasts looking to watch their favourite games and matches online. However, it's essential to be aware that FirstRowSports and similar free streaming sites may operate in a legal grey area and need proper licensing to broadcast their content.
This can lead to issues related to copyright infringement and the potential for unsafe ads or malware. While these sites might offer convenience, using legitimate and authorized streaming services is often recommended to ensure a high-quality, legal, and secure viewing experience.

Part 3: How to Download Live Sports with YT Saver Downloader
For those who wish to have offline access to live sports content, the YT Saver Downloader provides a potential solution. It's important to note that this program should be used solely for personal purposes and concerning copyright laws. Here's an essential guide on using YT Saver Downloader:
Step 1: Install YT Saver Downloader
Begin by downloading and installing the YT Saver Downloader program. You can obtain the installation files from its official website. Follow the on-screen instructions to complete the installation process.
Step 2: Choose Download Settings
After pasting the URL, the YT Saver Downloader program might present various download options. These options usually include selecting the video quality and format. Choose the settings that best suit your preferences.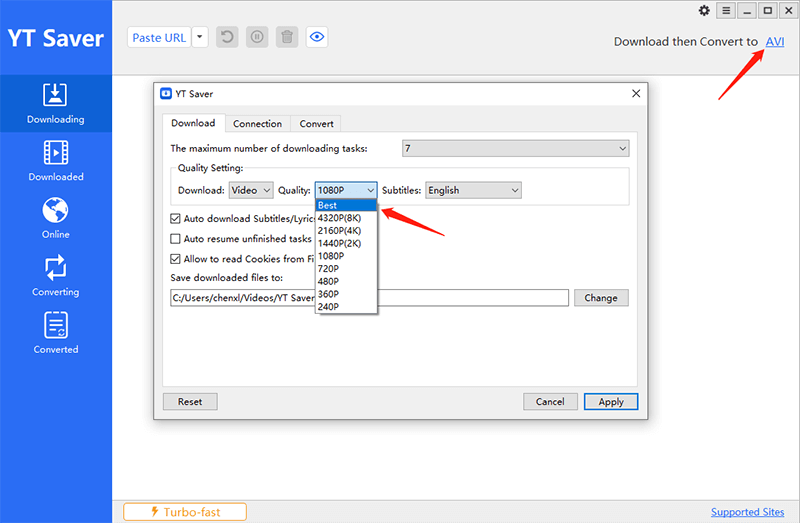 Step 3: Copy and Paste the URL
Visit the website where the live sports event is being hosted. Locate the video or live stream that you wish to download. Once you've found it, highlight and copy the video's URL.
Open the YT Saver Downloader program that you installed in Step 1. You'll likely find a field designated for pasting URLs. Click on this field and paste the URL you copied from the live sports streaming website.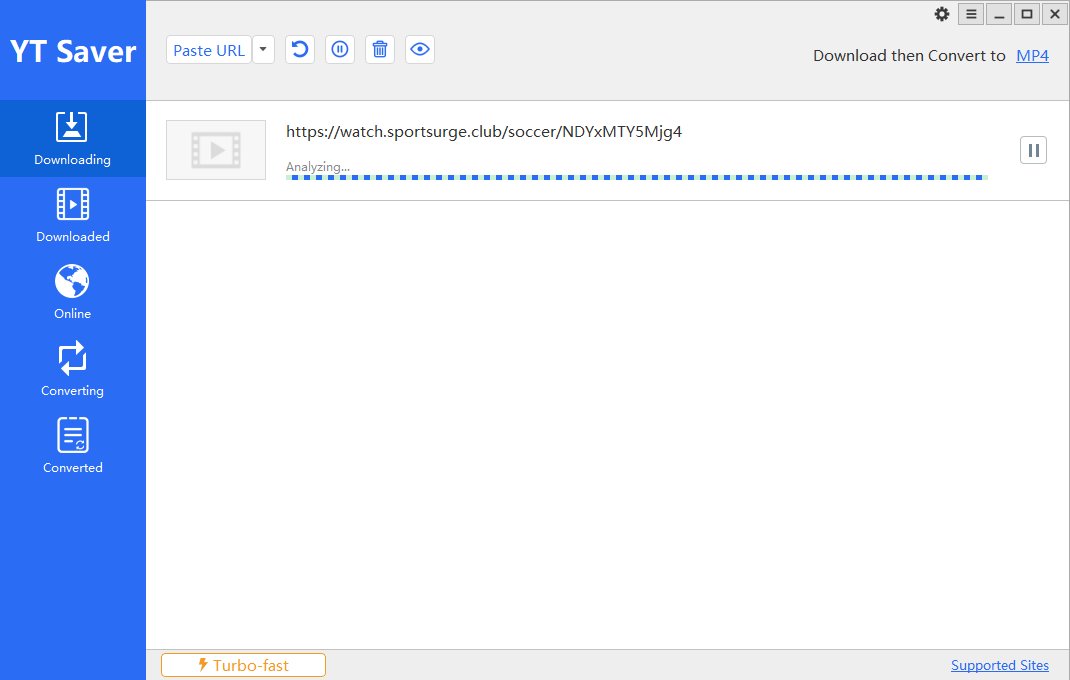 Step 4: Initiate the Download
Once you've selected your desired download settings, look for a "Paste URL" button. Click on this button to start the download process. YT Saver Downloader will begin retrieving the video from the provided URL.
After the download process, the video will be saved on your device according to your specified settings. Once the video is fully downloaded, you can enjoy the saved sports event offline. You can watch it whenever you want without needing an internet connection.
Disclaimer:
Remember that using YT Saver Downloader should be strictly for personal use and not infringing on copyright laws or regulations.

Manuel
As a Tech geek, Manuel is obsessed with technology and spend most of his time exploring it. The technology has become his life and he is enthusiastic about sharing all new tech gadgets that make him excited.