Bilibili is one of the most popular Chinese video sharing platforms that offers a wide range of videos including anime, music, dance, documentaries, and more. Sometimes you may want to download a video from Bilibili for offline viewing or sharing purposes.
There are many Bilibili MP3 converters available to help you download videos from Bilibili to MP3 files. In this article we will guide you on how to convert Bilibili to MP3 with detailes.
Best Way to Convert Bilibili to MP3 on Windows/Mac
YT Saver Video Downloader is an excellent software for downloading and converting online and offline files to different video and music formats, including MP4, MP3, and ACC. It is compatible with popular video sites like Bilibili, YouTube, DailyMotion, Instagram, and Facebook, as well as music streaming sites such as Soundcloud and Spotify.
Additionally, it offers audio quality from 64kbps to 320 kbps as you wish. YT Downloader PRO also enables you to download playlists from many websites, saving time and making it one of the best choices for regular video downloaders.
If you want to try the YT Saver video downloader, you can download it here.
How to Convert Bilibili to MP3 with YT Saver in A Few Steps?
Step 1 Copy the URL of the video/audio that you want to download from Bilibili.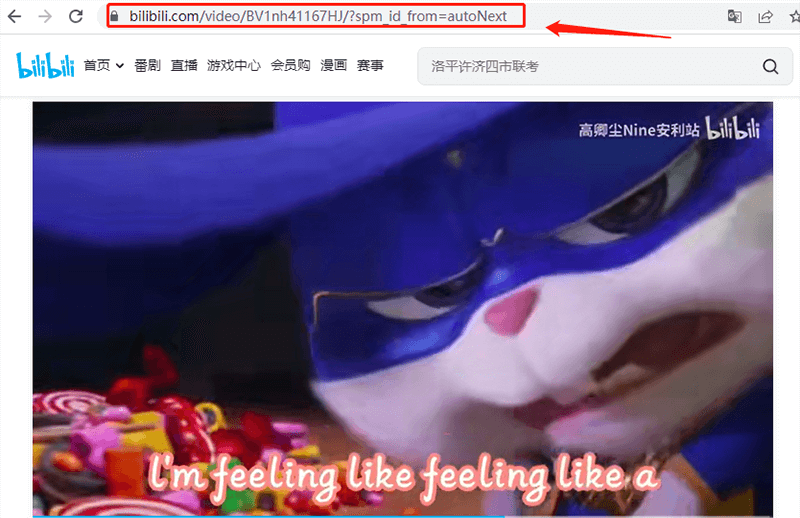 Step 2 Open YT Saver, and choose the output format like MP3 and your desired quality which comes from 64 to 320 kbps.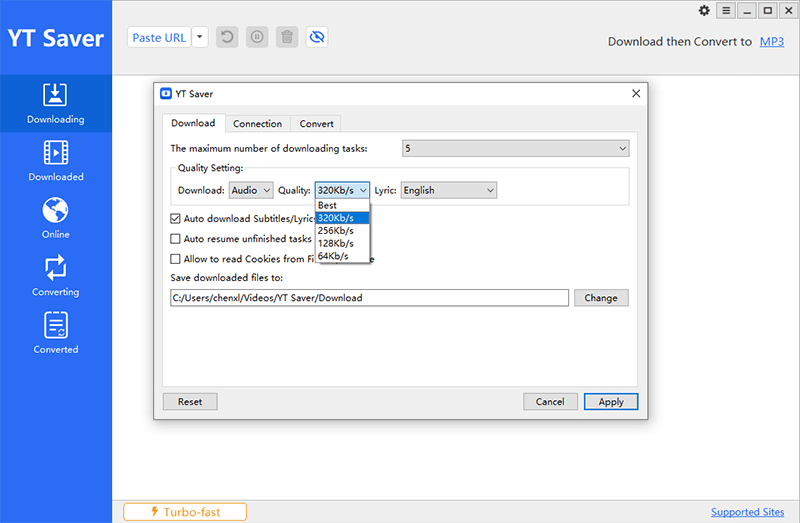 Step 3 Now, all you need to do is click "Paste URL" and paste the URL of the video you copied; the video will download automatically in a few minutes, depending on its size.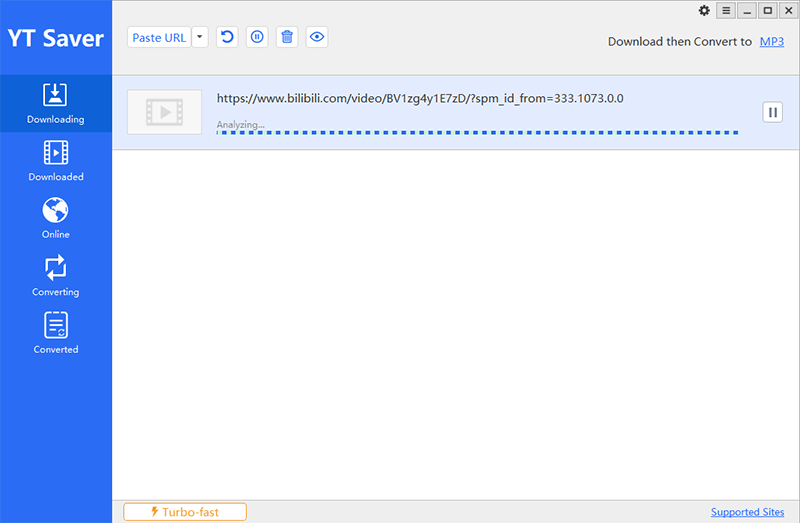 Step 4 Find the audio on the downloaded tab. Now you have converted Bilibili to MP3 easily.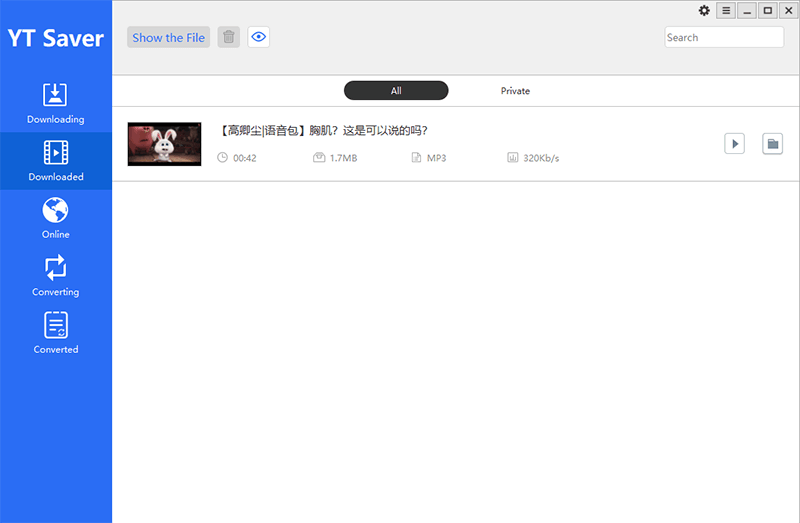 👍Pros:
It is 100% clean and safe to download the software and use it.
Provides high quality and format options.
Supports more than 10,000 music/video sites including Bilibili.
👎Cons:
It needs registration and membership after limited free trial.
How to Download Bilibili Videos to MP3 with Online Converter?
It's easy to download and change music or movies from Bilibili to MP3. It only takes three simple steps to finish. Using the Bilibili to MP3 online converter like Youtube 4k downloader, will speed up your download rate. You don't have to install any add-ons or make an account before you start. So you can easily take advantage of the unlimited distribution.
Steps to Download Bilibili to MP3 with Online Downloader:
Step 1: Enter the video URL you want to download or convert to MP3 on the Bilibili website. When you find the video, copy its URL to move on.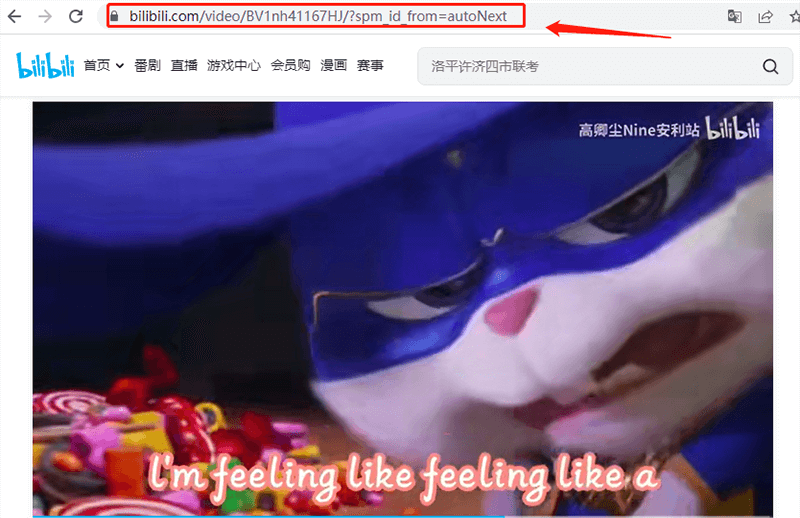 Step 2: Open the free Bilibili MP3 converter in your browser, paste the URL into the blank area.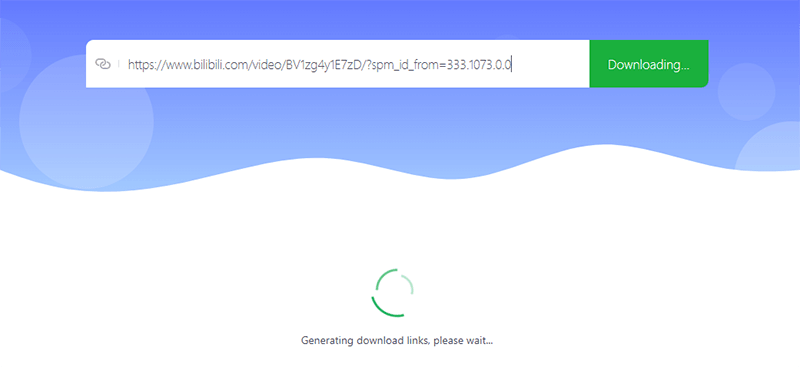 Step 3: When you find the MP3 you want to download, click the Download button. It will start the Bilibili MP3 download.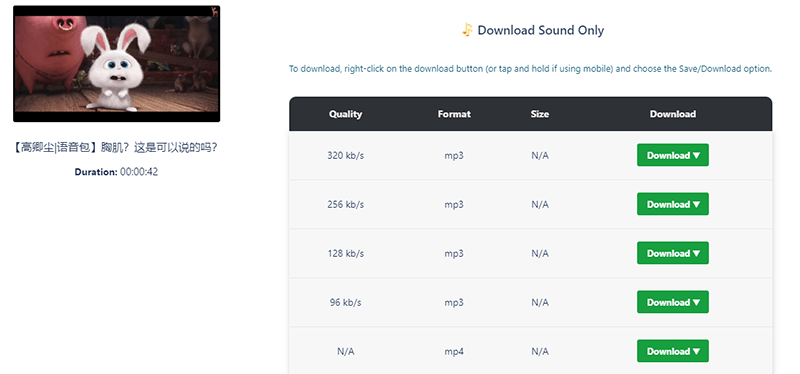 👍Pros:
Easy-to-use interface.
The download speed is great.
👎Cons:
Count on a connection to the internet that works all the time.
It is not possible to download in batches.
Contains lots of Ads and sometimes not safe to use.
Other 2 Online Downloaders You Can Try:
1. pastedownload.com
PasteDownload is essentially an online-based video downloader application that supports multiple video sites in one place. You can download videos, audios and photos (if any) from BiliBili simply by pasting the video URL in the input form provided above. PasteDownload will automatically process the URL you entered to extract the video file from BiliBili so that it can be downloaded and saved on your device offline. With this, you can play the video anytime and anywhere offline without requiring an internet connection.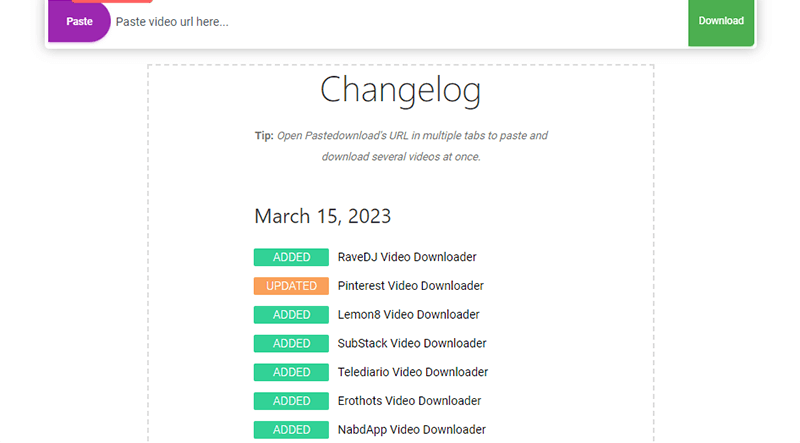 2. save-from.com
Video Downloader by Save-From.com is an excellent service that helps to download online videos or music quickly and free of charge. Don't need to install other software or look for an online service for video download anymore. It helps to download online video, TV shows, or sports games from a lot of websites, by just entering the URL of the video and clicking Download.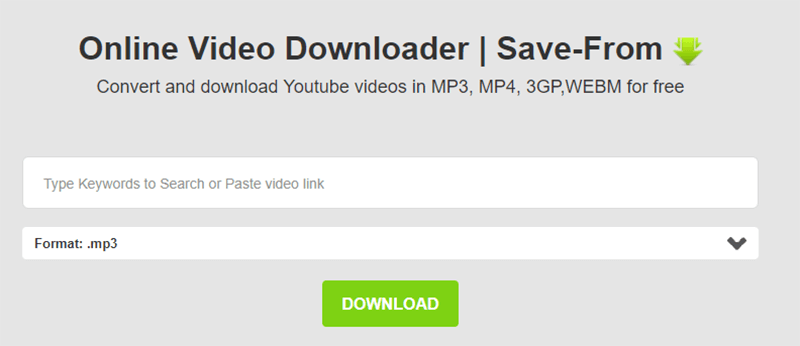 How to Convert Bilibili to MP3 with Chrome Extension?
If you don't want to use computer software to download Bilibili movies offline, try adding add-ons to Chrome. With the trusted Chrome extension Bilibili video download tool, you can easily convert video to MP3 from the Bilibili website. It is a professional way to Bilibili to MP3 with Chrome Extension.
Steps to Convert Bilibili to MP3 with Chrome Extension:
Step 1: Launch the Chrome browser and go to Chrome Online Shop. After looking for the extension, click "Add to chrome"

Step 2: Then, open Chrome and look for any video you want to download on the Bilibili website. Once you have added the extension correctly, the Download icon icon will appear in the video screen's lower right corner.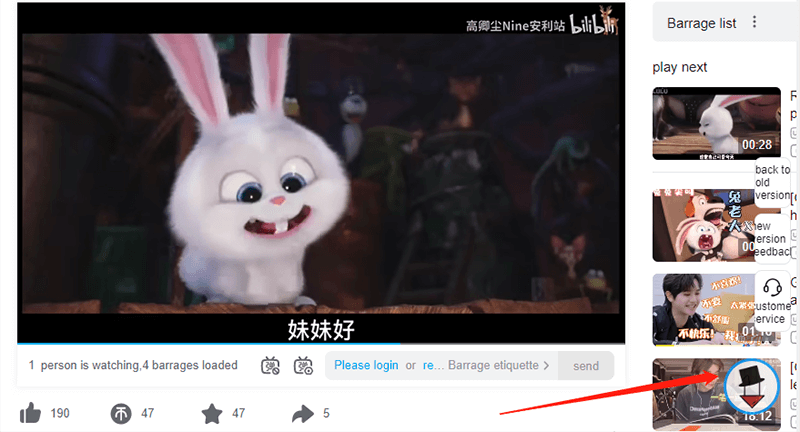 Step 3: Tap the icon and you will then be taken to another download page. Just choose the format you want website and it will be downloading automatically.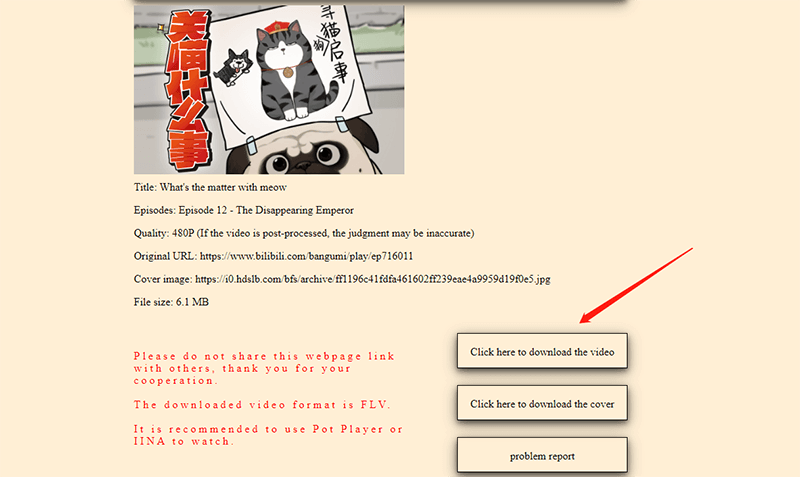 👍Pros:
The biggest pro is safety. It is completely safe to convert Bilibili to MP3 with Chrome Extension.
Very fast and speedy process.
Hassle-free download
👎Cons:
You need to have a Chrome browser.
No more options but MP4 and MP3.
Sometimes it may fail to work suddenly.
Other 2 Chrome Extensions You Can Try
1. Bilibili.com Auxiliary
This useful Bilibili download chrome plugin, Bilibili Helper enables you to download videos from Bilibili. It provides convenient and useful features to make your downloading experience easy. Apart from supporting traditional and simplified Chinese language, it also helps the users use this tool in English language.

2. Bilibili Video Download
Developed by FBion, Bilibili video download is Bilibili download Chrome extension that offers the option to download videos, anime shows, subtitles, tags, comments, and much more from Bilibili website. Downloading live videos and Bilibili playlists to mp3 isn't a problem with this extension. It is a very simple tool and you can download multiple videos simultaneously without any problem. Moreover, it also supports Full HD 1080P videos downloading from Bilibili and you can select the language from almost 49 different options.

Comparison of YT Saver VS Other Bilibili to MP3 Converters:
| | Video Playlist Download | Supported Video/Music Platforms | Format Options | High Resolution Options |
| --- | --- | --- | --- | --- |
| YT Saver | ✔ | Bilibili, YouTube, Facebook and 10,000+ | MP3, MP4, ACC, WAC, Etc. | From 64 to 320kbps, 240p to 8k |
| Online Downloader | ❌ | Limited Platforms | Only MP3 and MP4 | No High Quality Options |
| Chrome Extension | ❌ | Only Bilibili | Only MP3 and MP4 | No High Quality Options |
FAQs
1. How to download Bilibili video playlist?
You can easily use YT Saver to batch download playlist only on Bilibili, but on YouTube, Soundcloud and more. That will help you save your time.
2. How to download Bilibili to MP4?
You can choose your favorite video converters mentioned in this article. Copy the Video link of the video you need to download. Paste it into the blank search box, and do not forget to select MP4 format before you click on the Download.
3. Is it possible download Bilibili videos directly from Bilibili?
📖How-to steps
Step 1. Open the video you like on Bilibili.
Step 2. On the right-lower side, click the download.
Step 3. Find the video on your downloaded file when it finishes.
📝Things to consider:
1. Some videos may be downloadable, others may not.
2. It does not support MP4 or MP3 format.
Final Thoughts
We've shown you the best ways to download songs and movies from Bilibili. Even though each has pros and cons, if you only want to download a single Bilibili video, you can use web extensions, free apps, or online Bilibili downloaders.
However, the YT Saver video downloader can be very useful for obtaining videos concurrently from any website, modifying them, and then transforming them to MP4, MP3, or other digital forms with captions. You can use this guide the next time you need to convert Bilibili to MP3.
Supports 10,000+ online video websites
Download Bilibili in hd/4k with 10X speed
Save videos/audios as MP4, MP3, MOV, AAC, etc.
Bulk download videos playlist in one click