Is AnimeSuge Safe? 10 Popular AnimeSuge Alternatives to Stream Anime
Content
AnimeSuge is a free anime streaming service that allows viewers to watch anime subtitled and dubbed English. You can watch anything on the site, without the need to register anything. The library is also regularly updated, with fast servers that should make streaming fluid and buffer-free. Is AnimeSuge safe to use? You will find out in this this guide.
Part 1: Is AnimeSuge Safe?
Free anime? Full anime series and movies for free? There should be a catch right? In most cases, the 'catch' is usually compromised security, but you will be glad to know that AnimeSuge is completely safe to use, because it uses an SSL certificate (assurance that your information will not be exposed to cyber attacks). However, the website does have a few clickbaits and ads that may re-direct you to other websites, which may totally not be ideal and safe. Moreover, there could be some fake AnimeSuge websites, and the best way to visit the real one is to do a web browser search, as the domain also changes from time the time (currently, it is AnimeSuge.IO).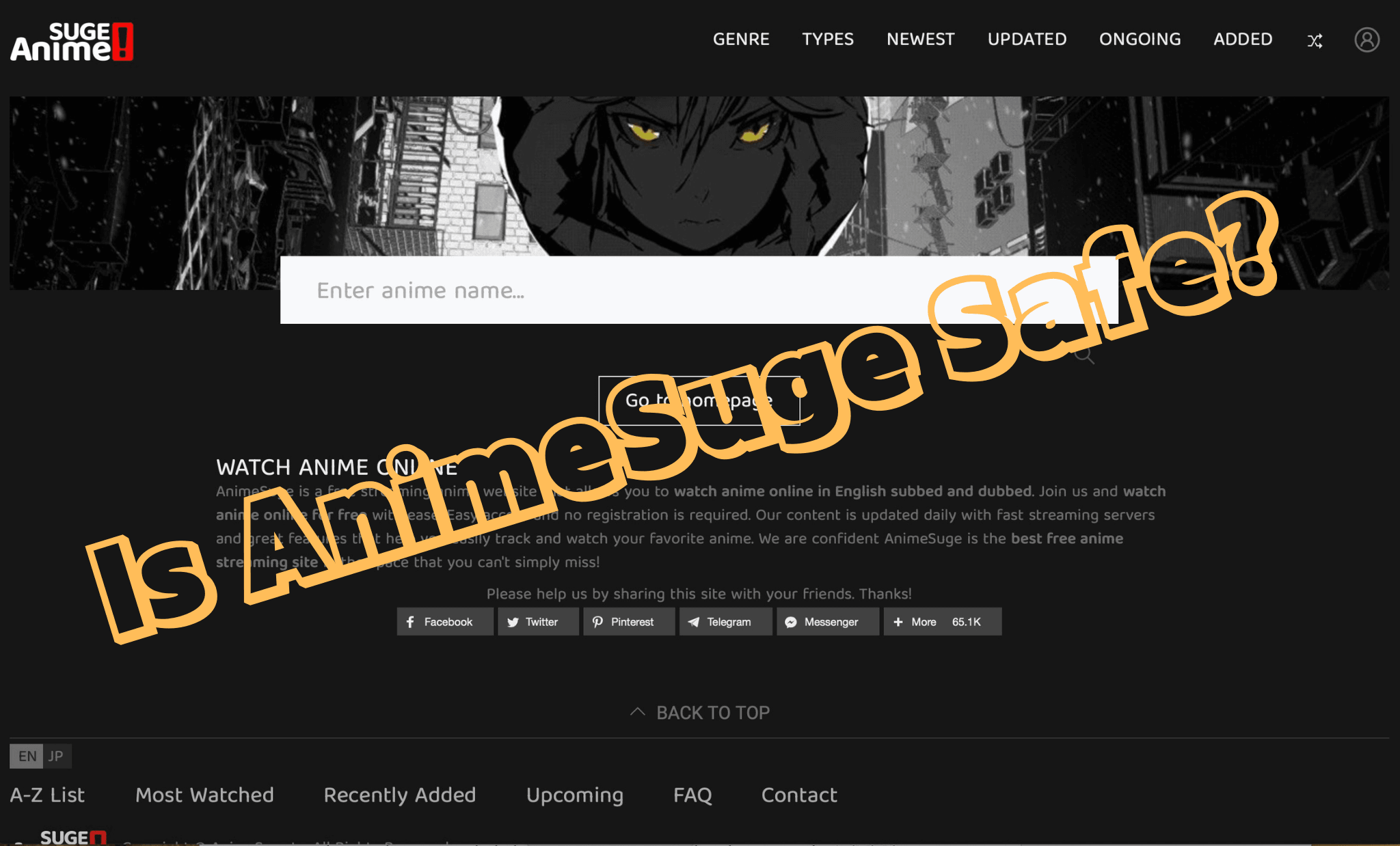 Does AnimeSuge have an app?
An official AnimeSuge app exists for Android users, which provides them with quicker access to the free streaming service. Unfortunately the app does not exist for iOS, but what you can do is to simply add the web page link to your Home Screen, which could provide faster access to the site, but not as fast and smooth as a native app.
Part 2: Get More Options – 10 Best AnimeSuge Alternatives
AnimeSuge is generally a very safe site to watch free anime, although you still have to pay attention to the links that you see on the website. If you are looking for AnimeSuge IO alternate sites, these are the 10 best AnimeSuge alternatives that you can visit. For AnimeSuge download, scroll down to find out how to do it.
1. Crunchyroll
If you already do not know it, Crunchyroll is the world's biggest free anime site (although you need to pay for access to some titles), with the biggest library of anime movies and series. As a matter of fact, Crynchyroll should have all your favorite anime, because it has over 25,000 anime episodes available. That can easily make it the best AnimeSuge alternative.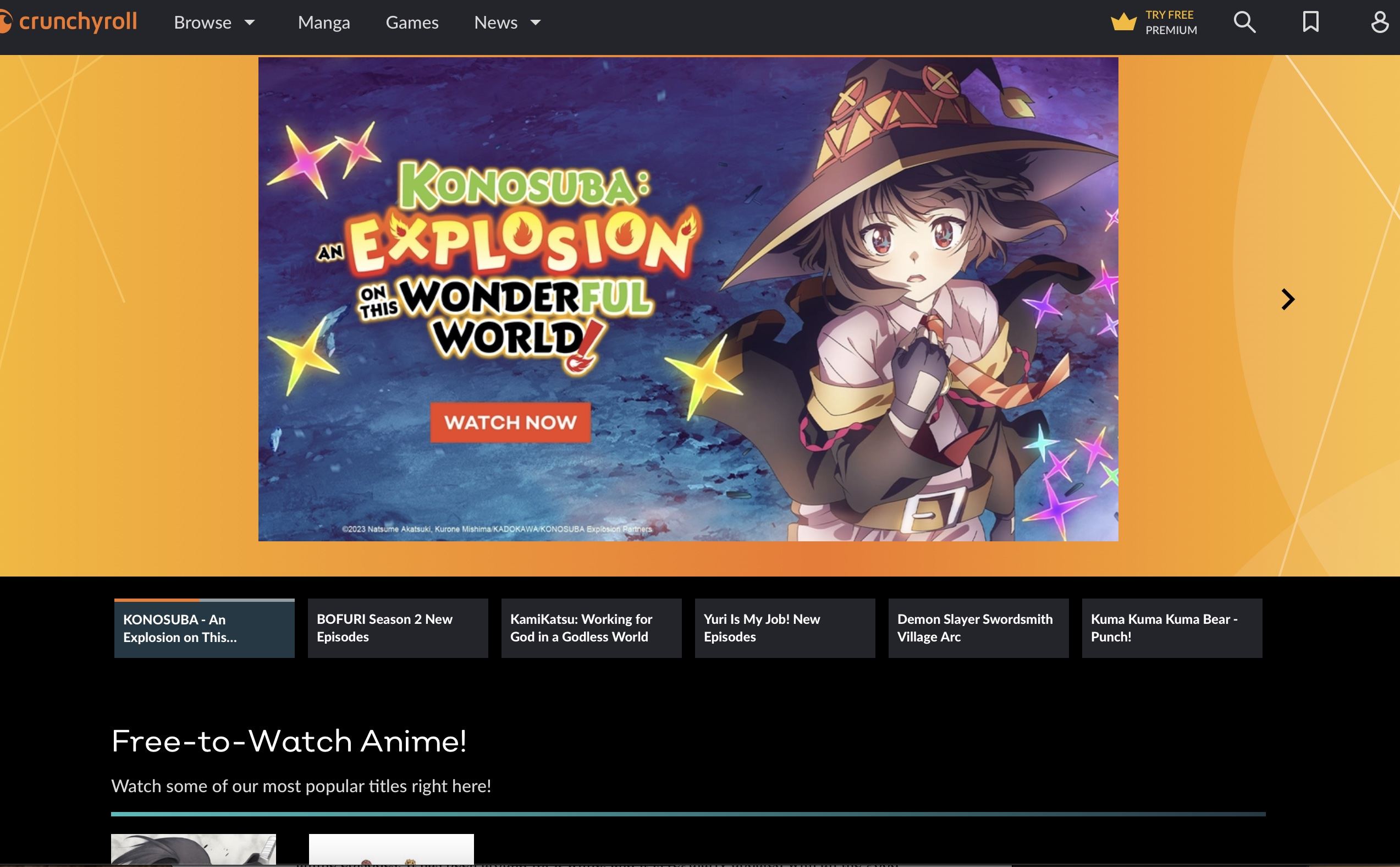 2. Anime Ultima
It is one of the best free anime streaming websites, which has content for audiences aged 12 years old and above. AnimeUltima has movies and series in genres such as Action, Comedy, Romance, Samurai, Drama etc. Best of all, this AnimeSuge website alternative is one of the free anime streaming websites, which will not require you to register or sign up for an account.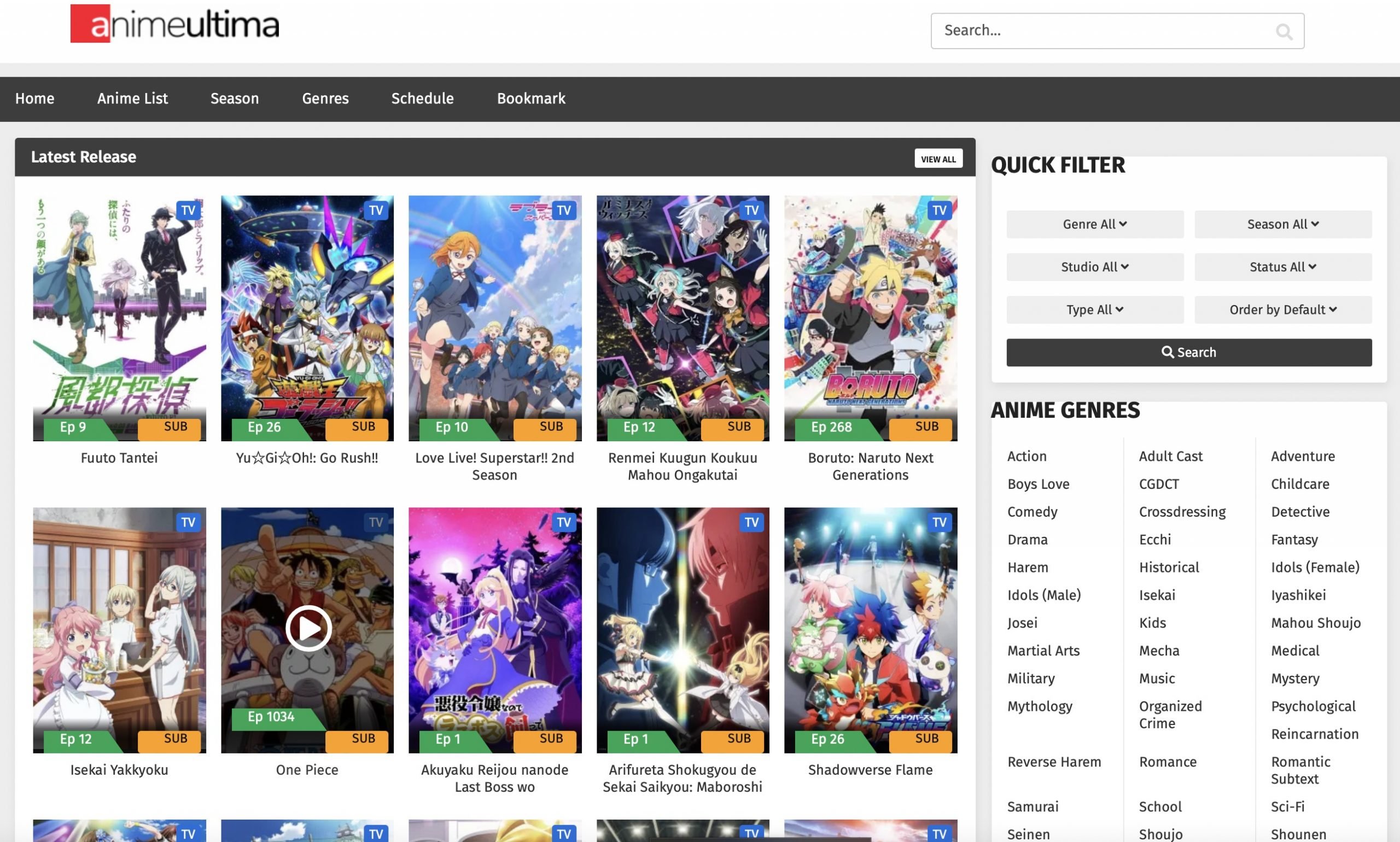 3. Kiss Anime
Kiss Anime is a streaming website that hosts links and embedded videos, which also allows users to stream or download anime movies and series for free. It was a sister site to a related manga viewing website, KissManga. KissAnime is also described as "one of the world's biggest streaming anime websites".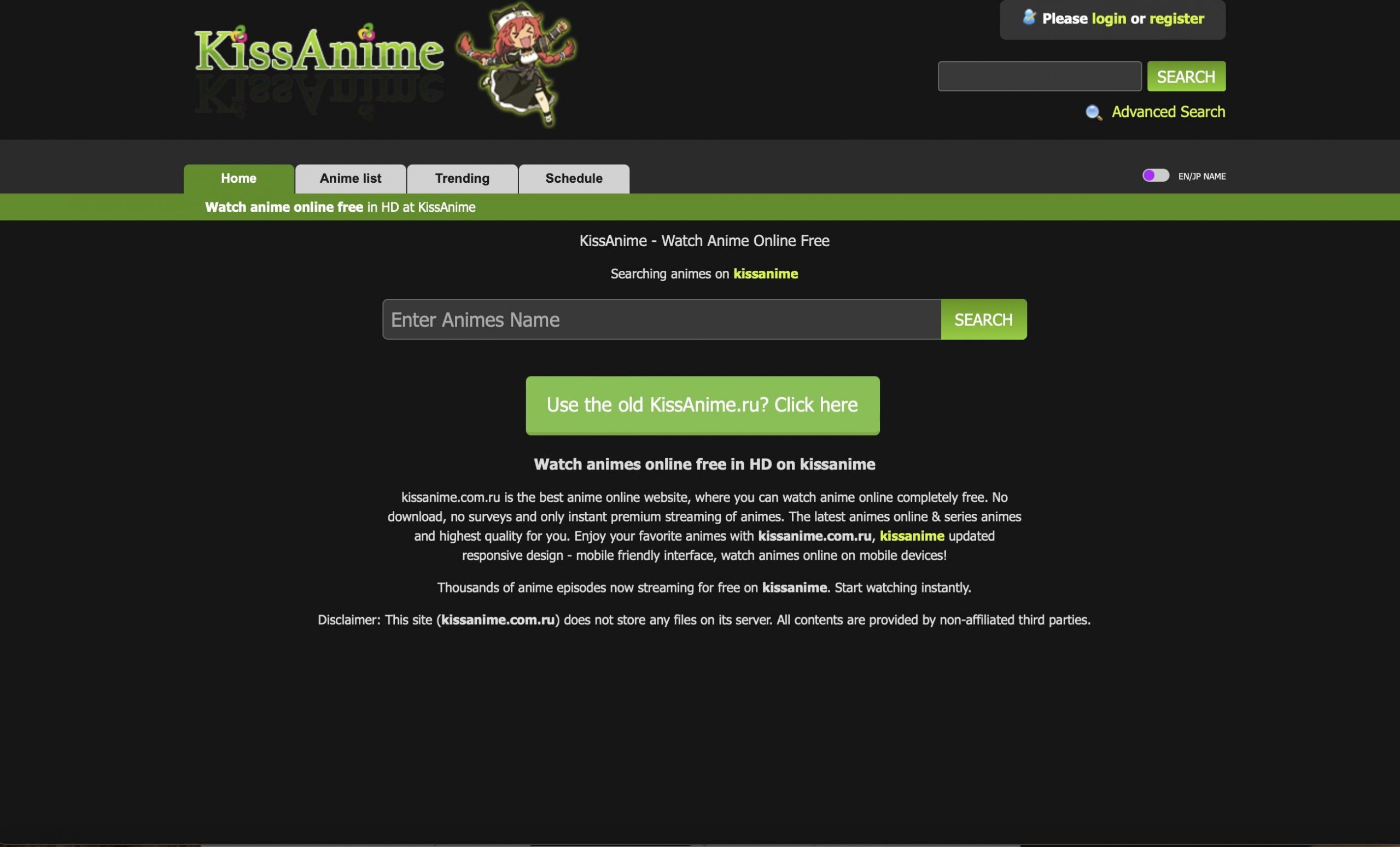 4. 9anime
9anime has hundreds of thousands of monthly users, because it is a very popular free anime streaming website. It is very similar to Anime Ultima mentioned above, because they share their libraries which are stored elsewhere.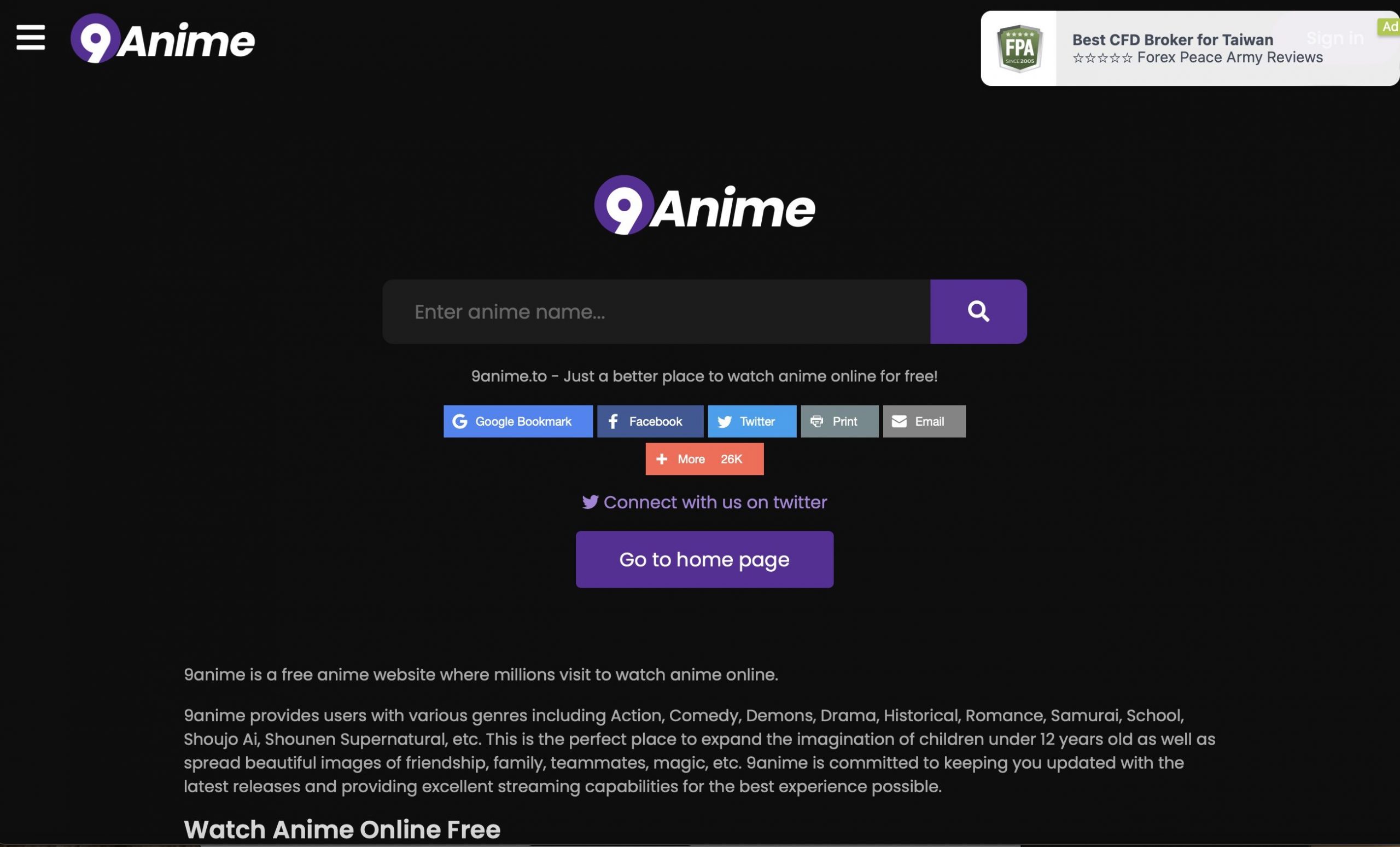 5. Zoro TO
Zoro is kind of a new name in the realm of free anime websites. You can not only watch anime movies and series, but you can also download subbed or dubbed anime in HD quality without any registration required.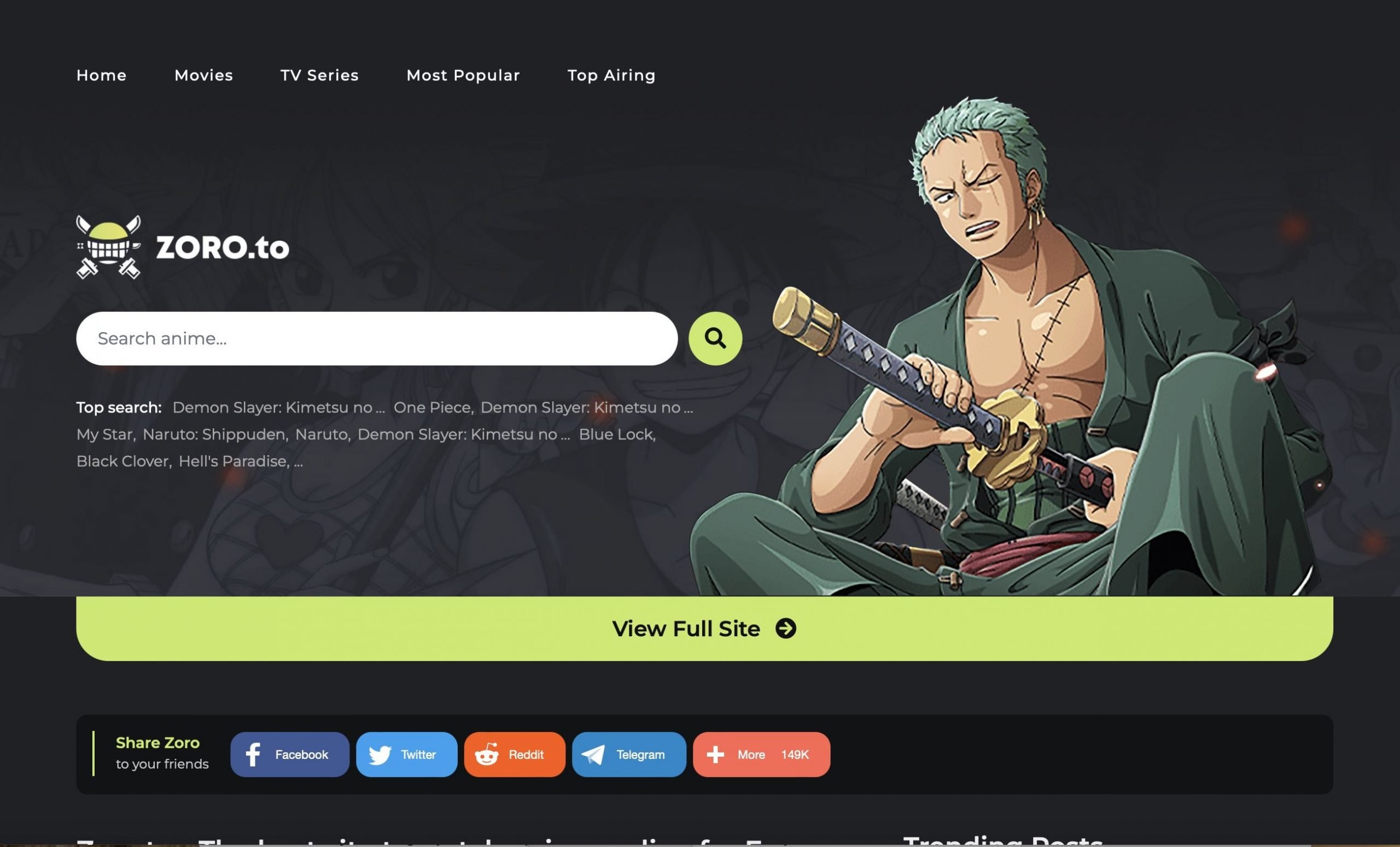 6. Gogo Anime
Gogo Anime offers anime in various genres such as comedy, action, horror, drama and many more, inclusive of movies and series such as the ever popular One Piece, Naruto, Attack of the Titan etc. It has a really clean and well thought out design structure, an active community, and takes care of their viewer's user experience.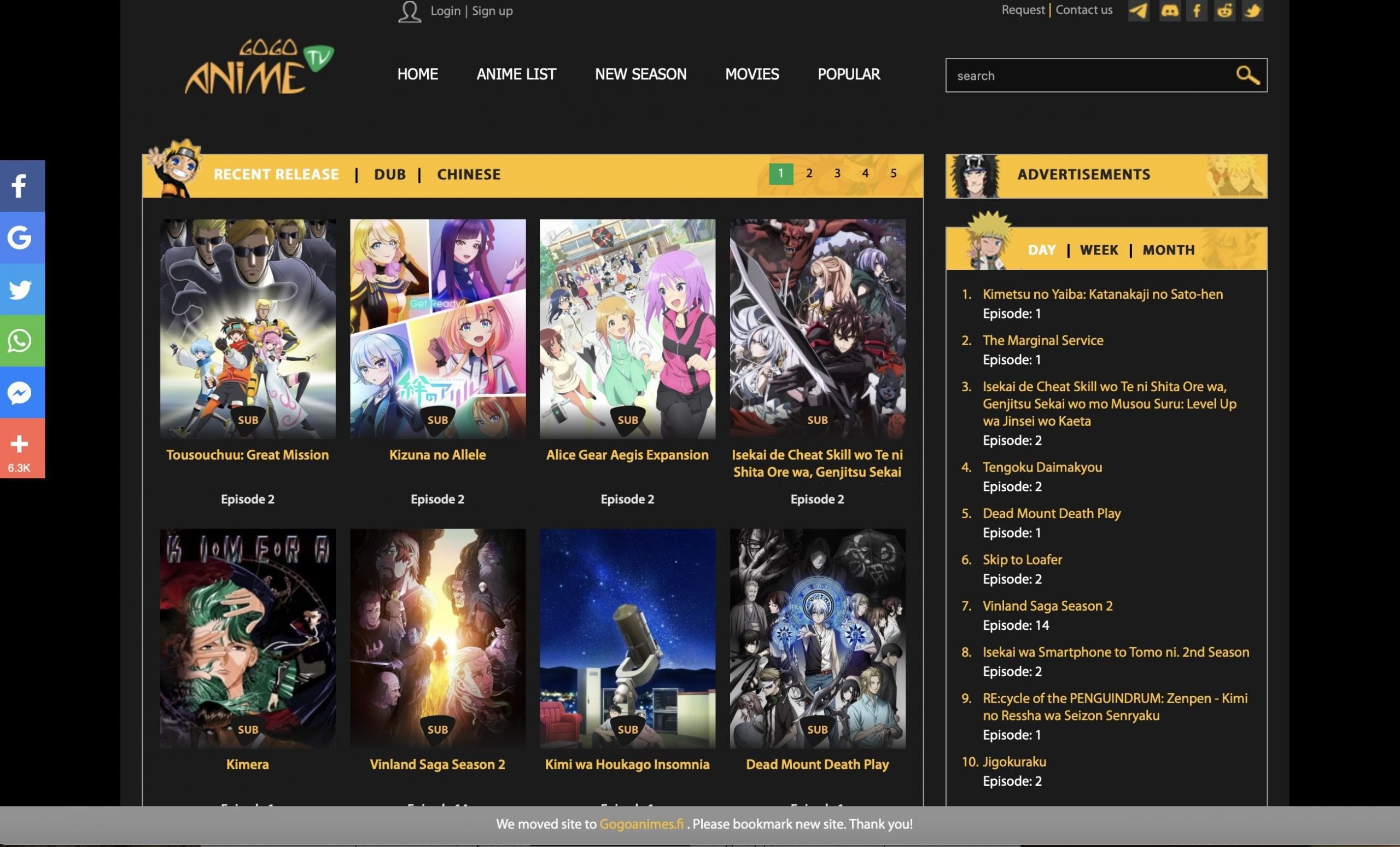 7. My Anime List net
Often abbreviated as MAL, My Anime List is a social network for everything anime and manga run by anime enthusiasts and volunteers. Although it is mostly a social network, it is also a good place to watch a few select movie and series titles of anime.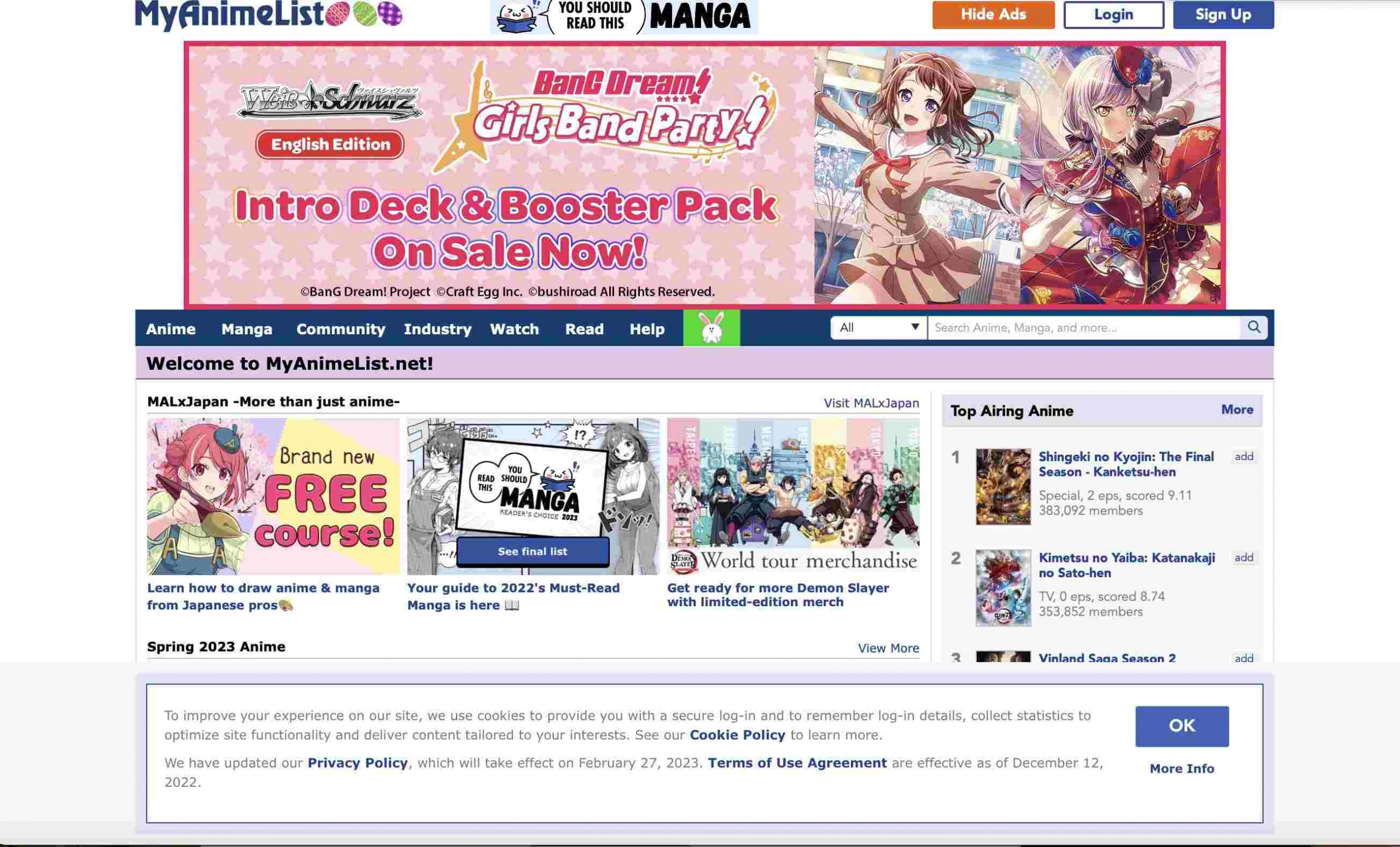 8. Anime Freak
Anime Freak's website might look a bit disorganized and unpolished but it always has the newest anime episodes for the series, and the newest anime movies. With its search engine, (similar to what you can find on AnimeSuge IO) you can find what you need and quick.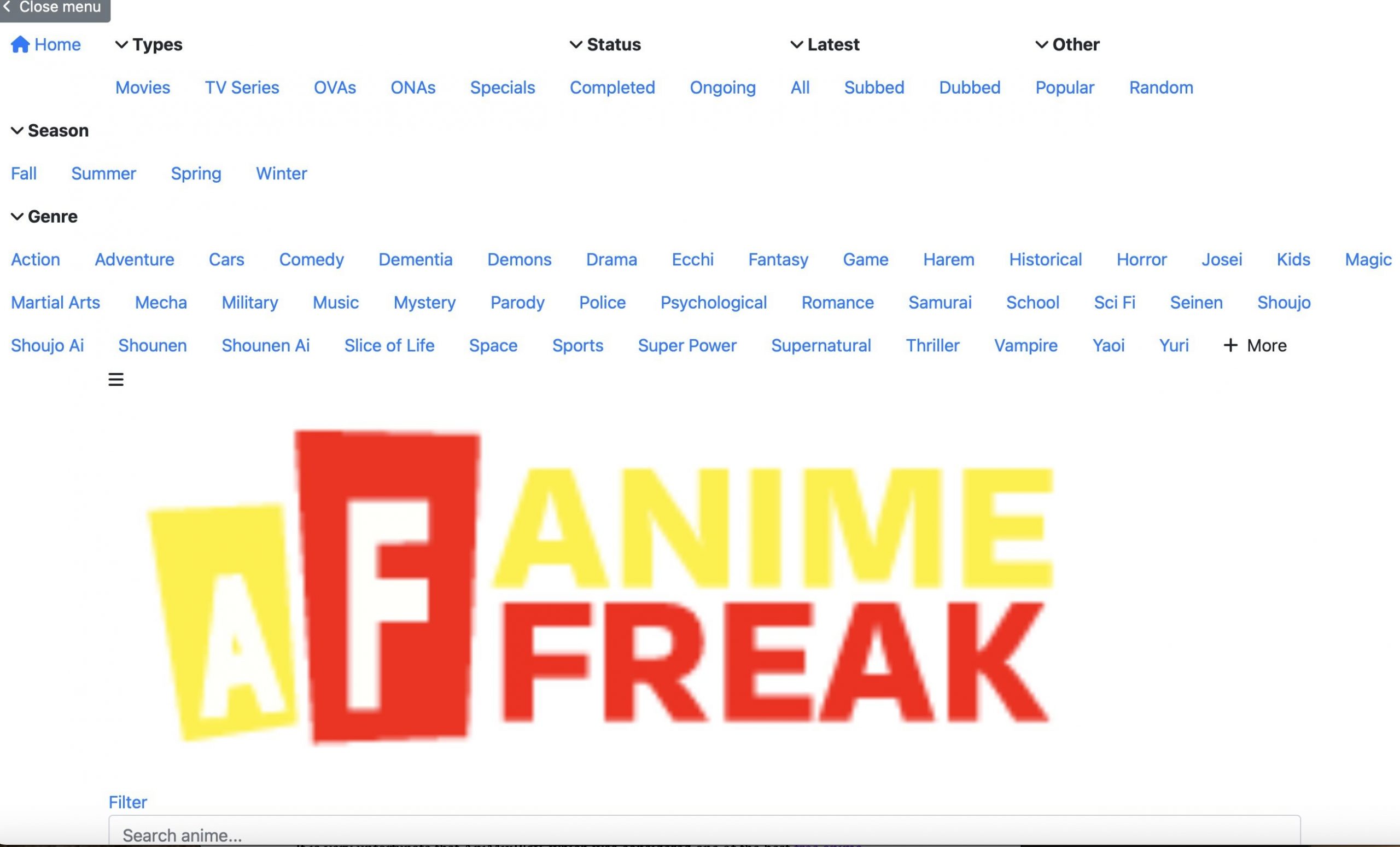 9. Anime Rush
Anime Rush is where you want to rush for free anime, as suggested by the name. As a free anime site, users are free to choose between dubbed and subbed episodes, and this website has all the popular and hot stuff which is all regularly updated.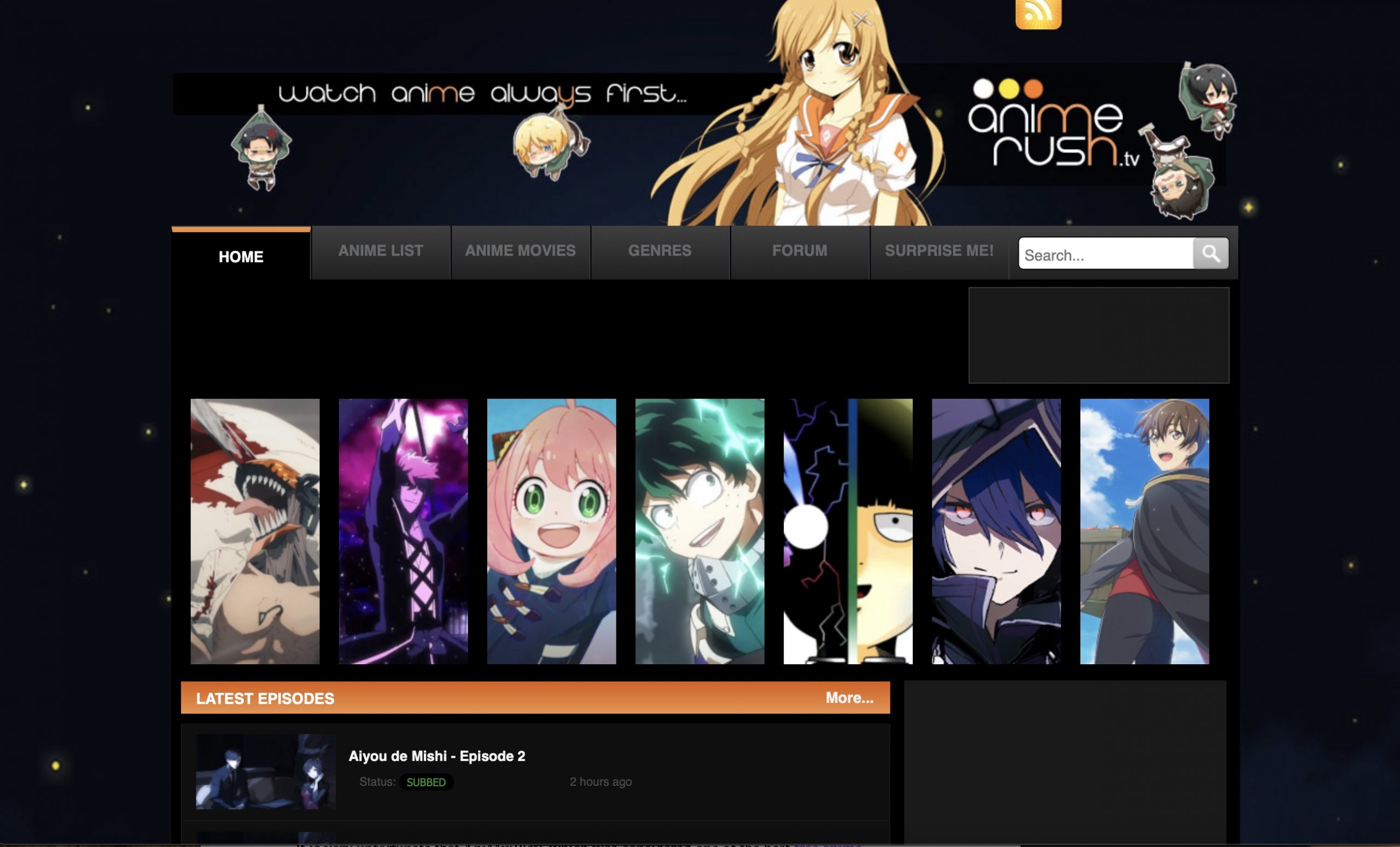 10. Watch Cartoons IO
This is easily accessible website where you can watch the latest anime movies and series in high quality. It also features regular animated content, including all the popular teenage animation, kiddies cartoons and some adult animated content.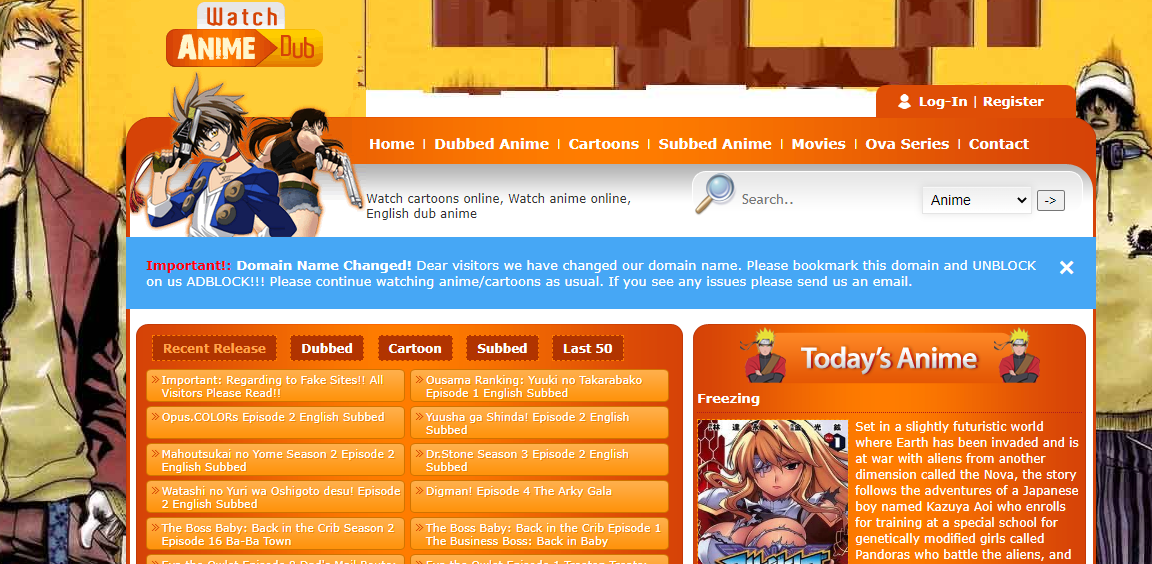 Part 3: How to Download Anime Video on Computer/Mobile Phone
Although 10 AnimeSuge alternatives are referenced above, the AnimeSuge website itself is safe to use, just as long as you steer away from potentially harmful links that may be listed on the website. And so, the next factor is about anime websites and AnimeSuge download and how to do it easily, whether you want to do it on a computer or mobile device.
1. Download Anime Video on Windows/Mac
For the best free anime video downloading experience on your computer (Windows or Mac) YT Saver Downloader is definitely your safe haven. It is one of the best trending solution for all internet video downloading tasks, including AnimeSuge IO and AnineSuge alternatives like AnimeKisa and mentioned above. It has been mentioned on sites such as iLounge, Softpedia, TechTimes etc. It also has a 4.8/5 star rating on TrustPilot, because YT Saver delivers what it promises. To check the features of YT Saver, you can view the bullet points below.
It allows you to browse for the video and audio sharing sites easily with a built-in web browser
The software can support over 10,000 websites, including YouTube, Facebook, and more.
It can download complete playlists and channels.
Supported video resolutions for downloading range from 320p, 480p, 720p, 1080p, 2K, 4K and 8K.
The downloaded videos can be converted to MP4, 3GP, MKV, WMV, AAC, WAV, OGG, etc.
It has a built in Private Mode. You can protect some videos and audios from prying eyes.
Step 1: Open YT Saver. Click on the "Settings" icon on the upper right corner of the interface. From the "Download" tab of the "Preferences" window, choose video or audio, and choose the desired quality for the files to be downloaded.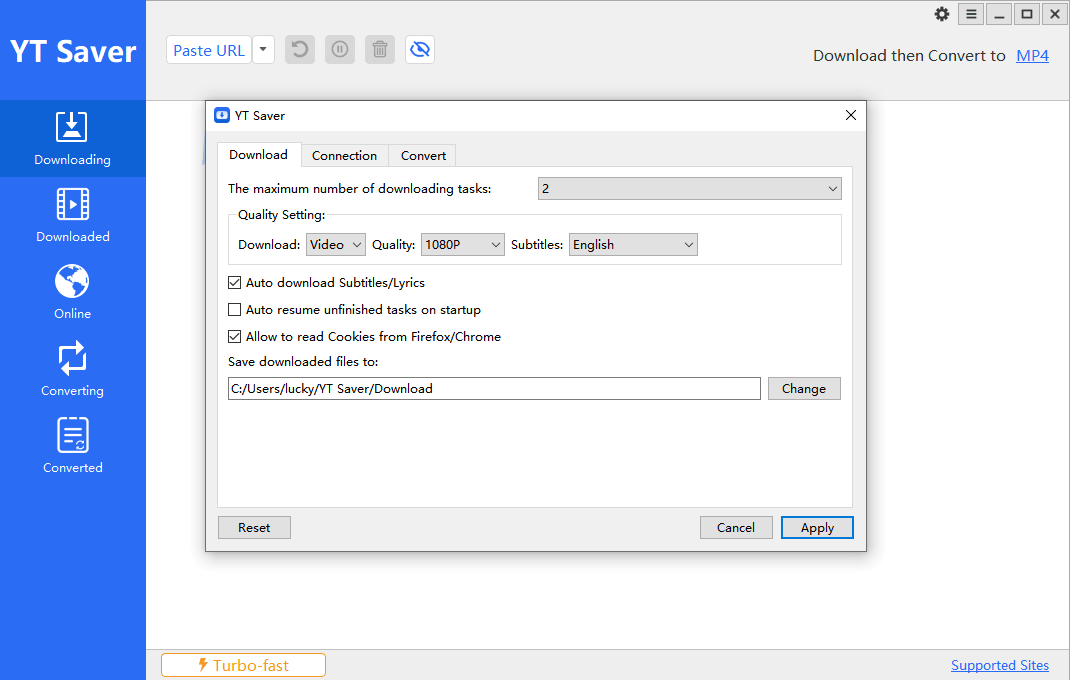 Step 2:
Paste the copied URL. In the software's interface, you do not have to paste the video URL. You simply click the "Paste URL" button, and it will automatically start analyzing the video.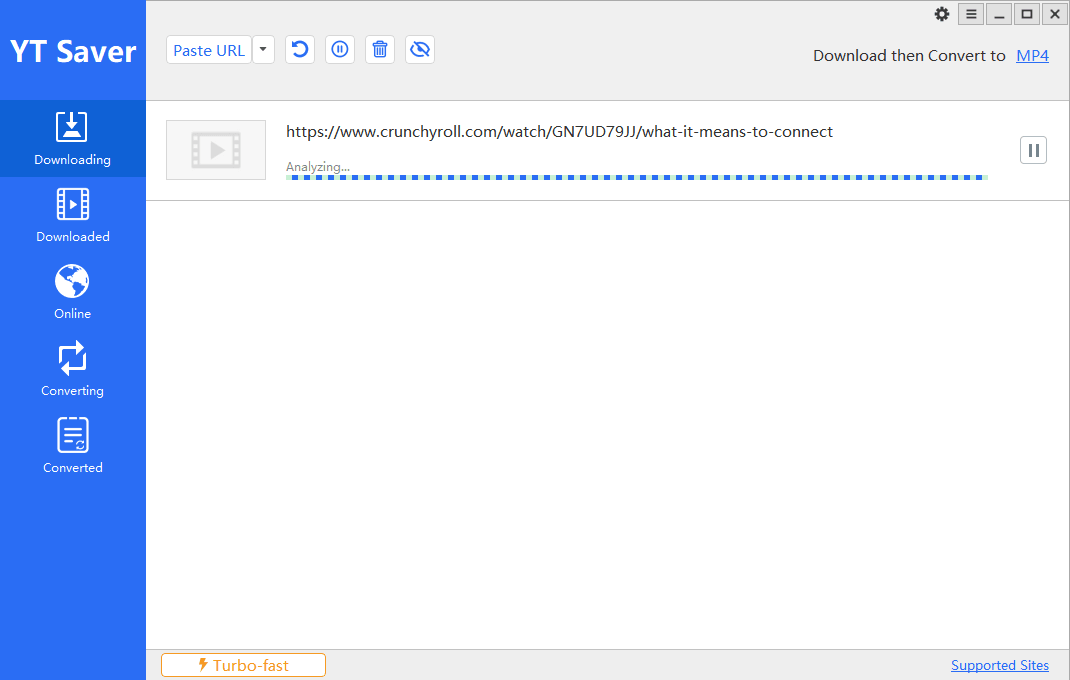 Step 3:
Check the download progress. The download will complete according to your internet speed.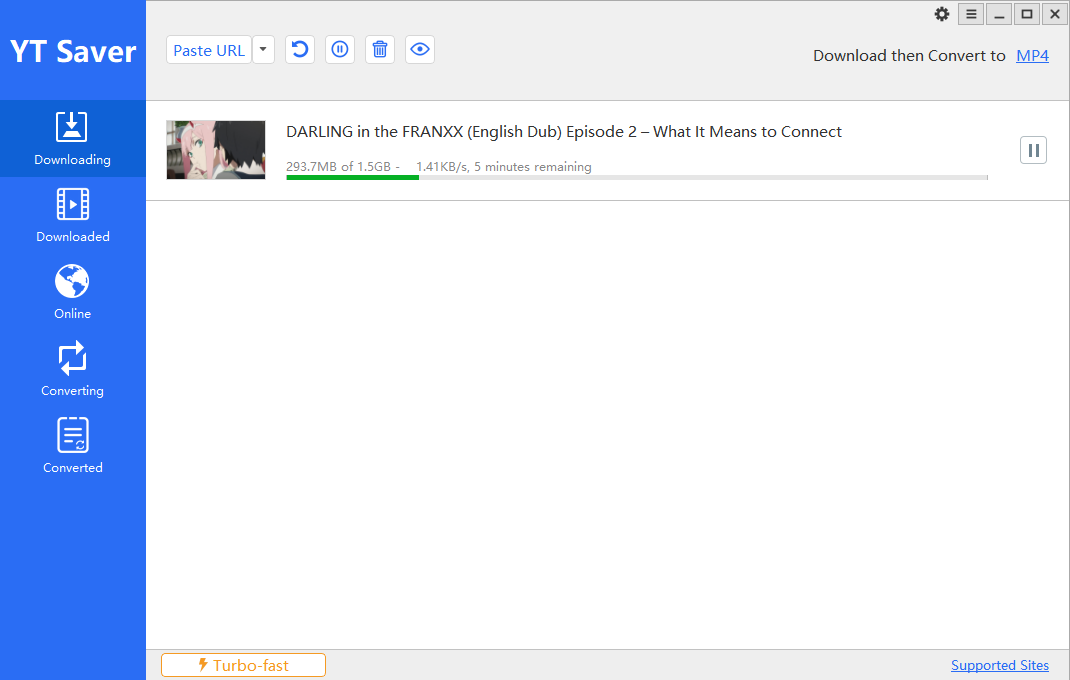 2. Download Anime Video on Android/iPhone
If you have no access to a Windows or Mac computer, you can also download anime right from your Android or iPhone/iPod/iPad device. For this kind of task, you would need an third party browser app that has advanced downloading functions, in this case, one that can download any type of video. Aloha Browser is one such mobile app, which can support AnimeSuge IO, although it will not support as many websites as supported by YT Saver. To use it, follow these steps: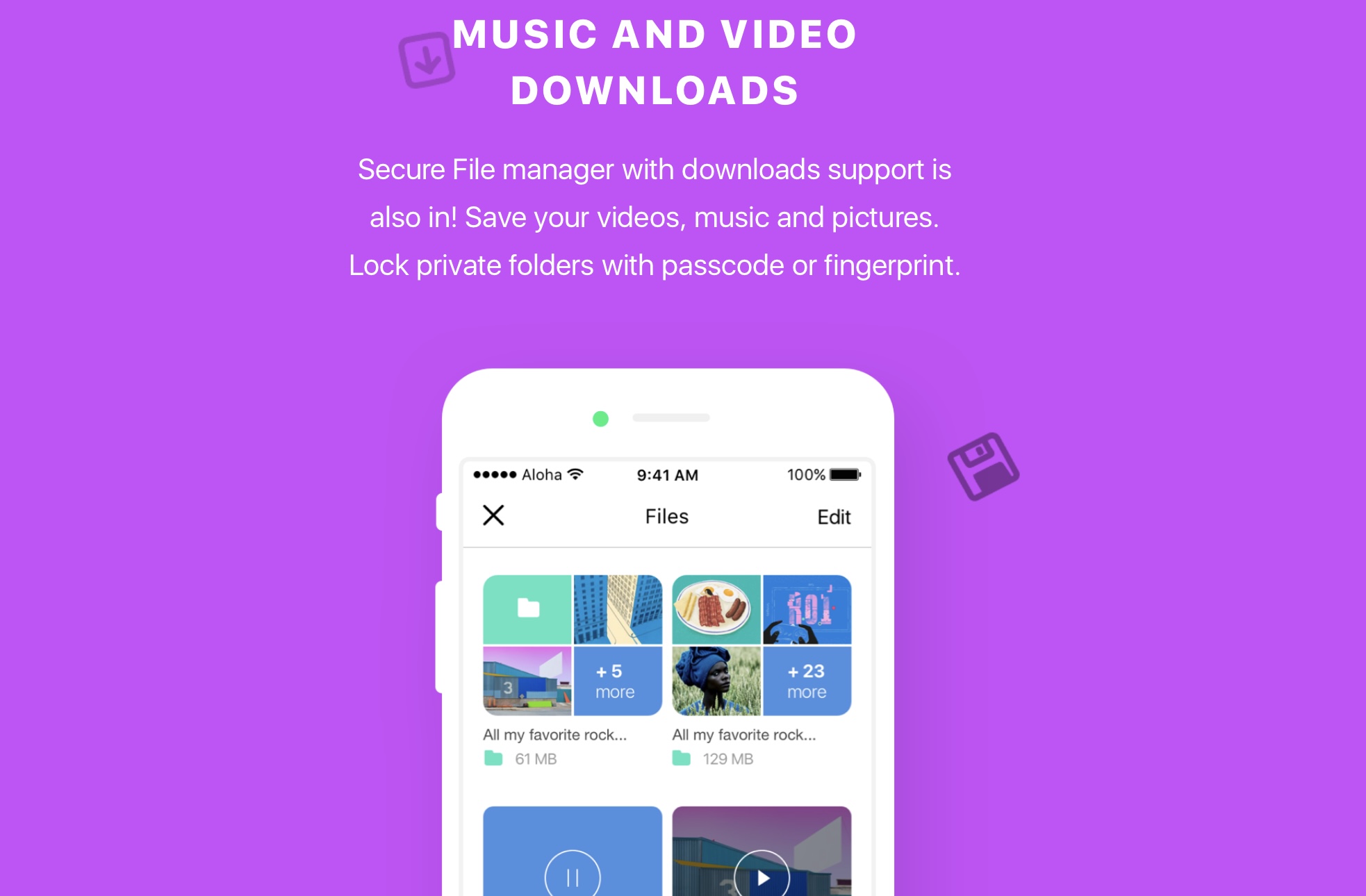 Step 1: Download the application on your mobile device. You can find it on the AppStore for iPhone/iPad, and on the Google Play Store for Android.
Step 2: Launch the app and navigate to the free anime website of your choice (AnimeSuge was tested with success).
Step 3: Find the anime series you wish to download, open the specific episode and the app should generate the download link for you.
Step 4: Start download. Click on the presented download button to start the download.

Manuel
As a Tech geek, Manuel is obsessed with technology and spend most of his time exploring it. The technology has become his life and he is enthusiastic about sharing all new tech gadgets that make him excited.