12 Best AniMixPlay Alternatives to Watch Free Anime Online
Content
AniMixPlay is a free video streaming and downloading website dedicated to anime movies and series, such as AniMixPlay Naruto Shippuden, One Piece, My Hero Academia, Attack of the Titan etc., The AniMixPlay website states that any content you see on their site is not stored on any of its servers, but rather provided by third parties. After digging through Quora and Reddit, many AniMixPlay fans believe that animixplay.to is definitely safe to use, albeit it is kind of illegal since the website does not own the physical rights.
Part 1: What Happened to AniMixPlay?
AniMixPlay down, which is leading to many fans asking what happened to AniMixPlay. It is especially frustrating for the fans, given that AniMixPlay safe to use. And so, what's up with the AniMixPlay website? Websites like AniMixPlay, which share free content such as free anime, movies and series rely on scrapper systems as a backbone for their functionality. Unfortunately, this critical component of the AniMixPlay website broke down around December of 2022, and without their motivation to fix it, the owners decided to shut down the site (the announcement is right on the homepage of the AniMixPlay website). They even emphasized that they will never be back, and therefore if you see another version of AniMixPlay on the internet, you should exercise caution, as it could probably be fake and not safe to use. They did suggest a few anime streaming alternate sites that you can try, which are listed on the AniMixPlay homepage.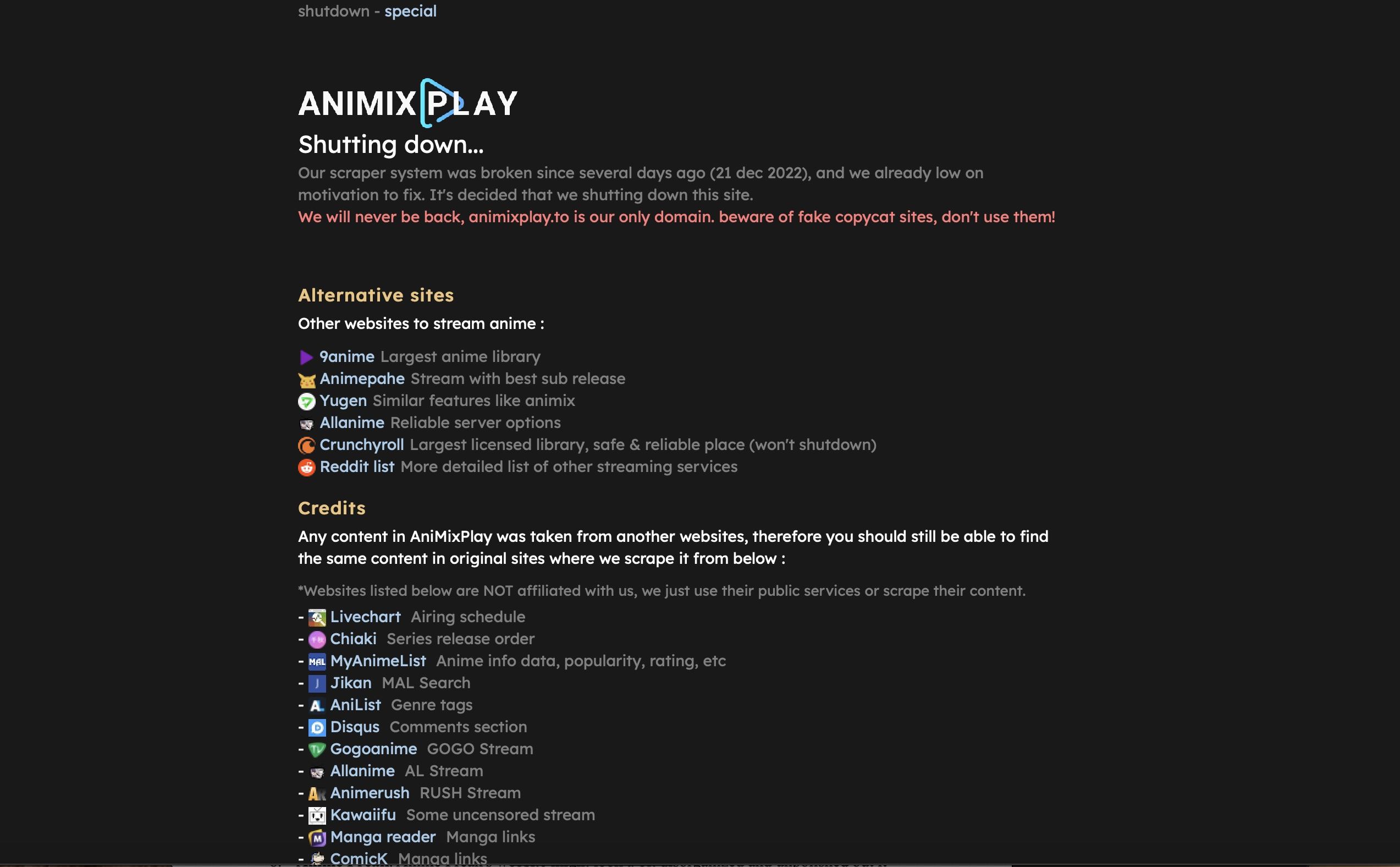 Part 2: Top 12 AniMixPlay Alternatives – Still Available
AniMixPlay is gone for good, it will not be coming back according to the owners of the website. And so, what are the best websites like AniMixPlay that you can try right away? Here is a list of a dozen AniMixPlay alternatives that are available.
1. Crunchyroll
If you already do not know it, Crunchyroll is the world's biggest free anime site (although you need to pay for access to some titles), with the biggest library of anime movies and series. As a matter of fact, Crynchyroll should have all your favorite anime, because it has over 25,000 anime episodes available. That can easily make it the best AniMixPlay alternative.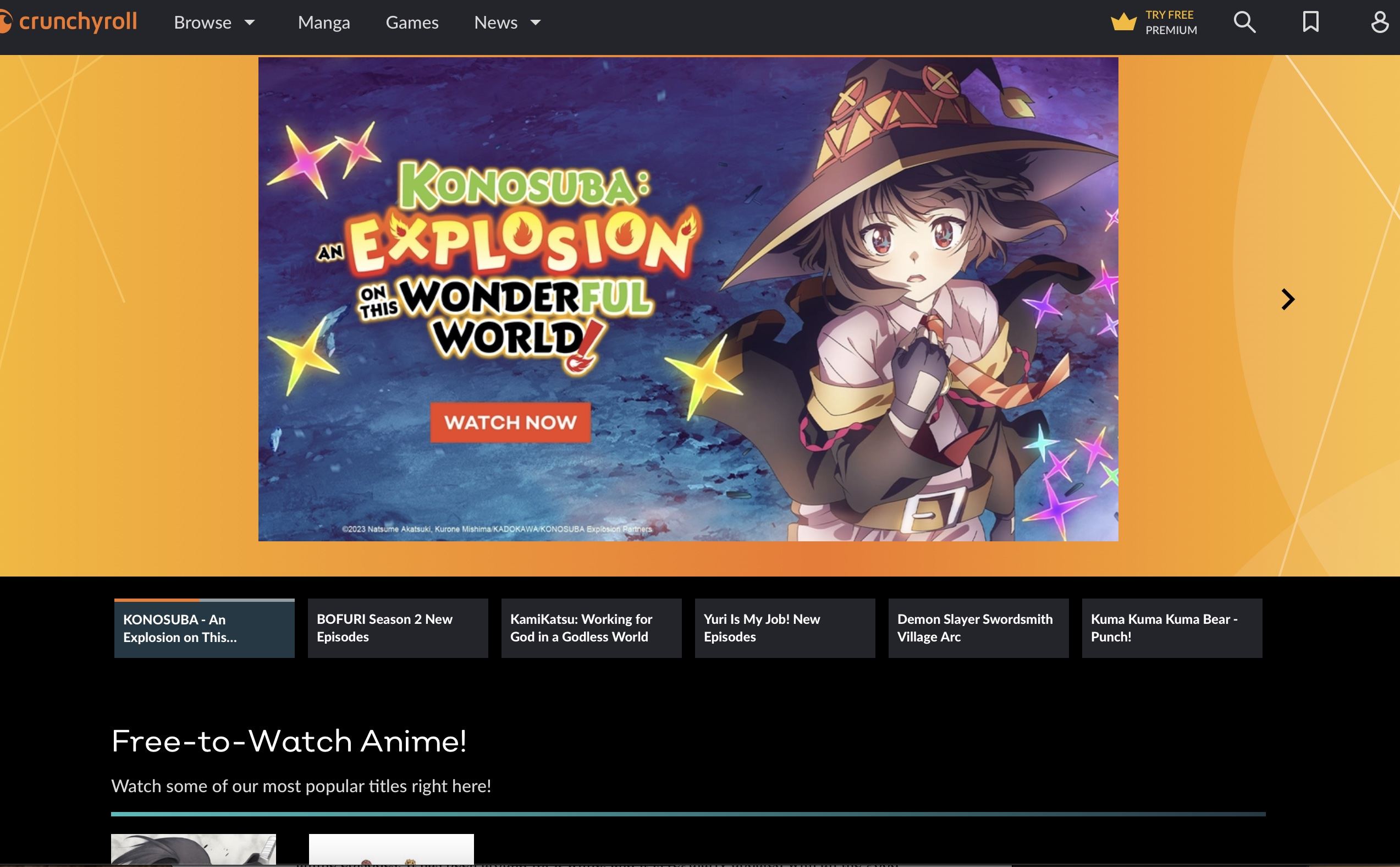 2. Anime Ultima
It is one of the best free anime streaming websites, which has content for audiences aged 12 years old and above. AnimeUltima has movies and series in genres such as Action, Comedy, Romance, Samurai, Drama etc. Best of all, this AniMixPlay website alternative is one of the free anime streaming websites, which will not require you to register or sign up for an account.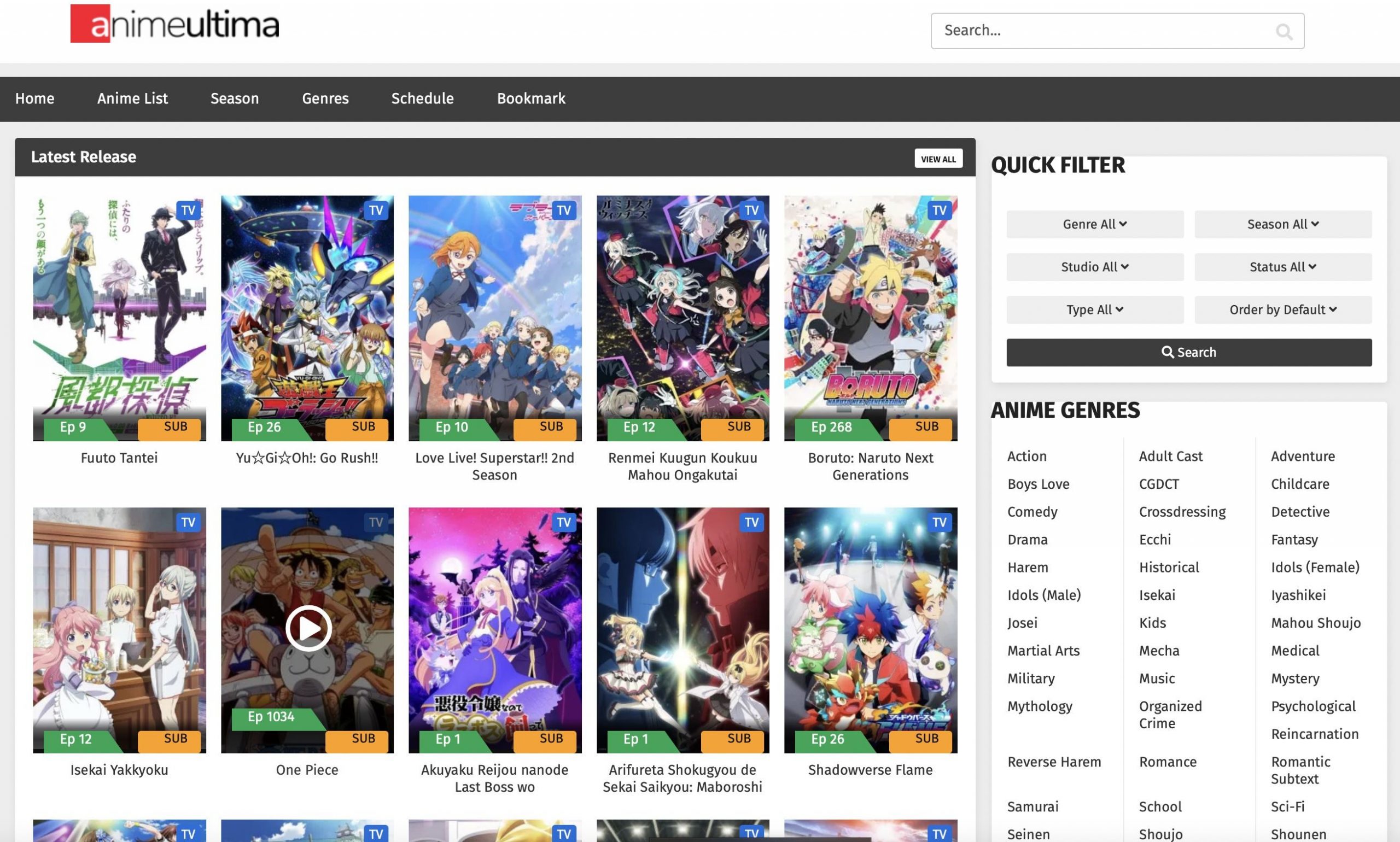 3. Gogo Anime
Gogo Anime offers anime in various genres such as comedy, action, horror, drama and many more, inclusive of movies and series such as the ever popular AniMixPlay One Piece, AniMixPlay Naruto etc. It has a really clean and well thought out design structure, an active community, and takes care of their viewer's user experience.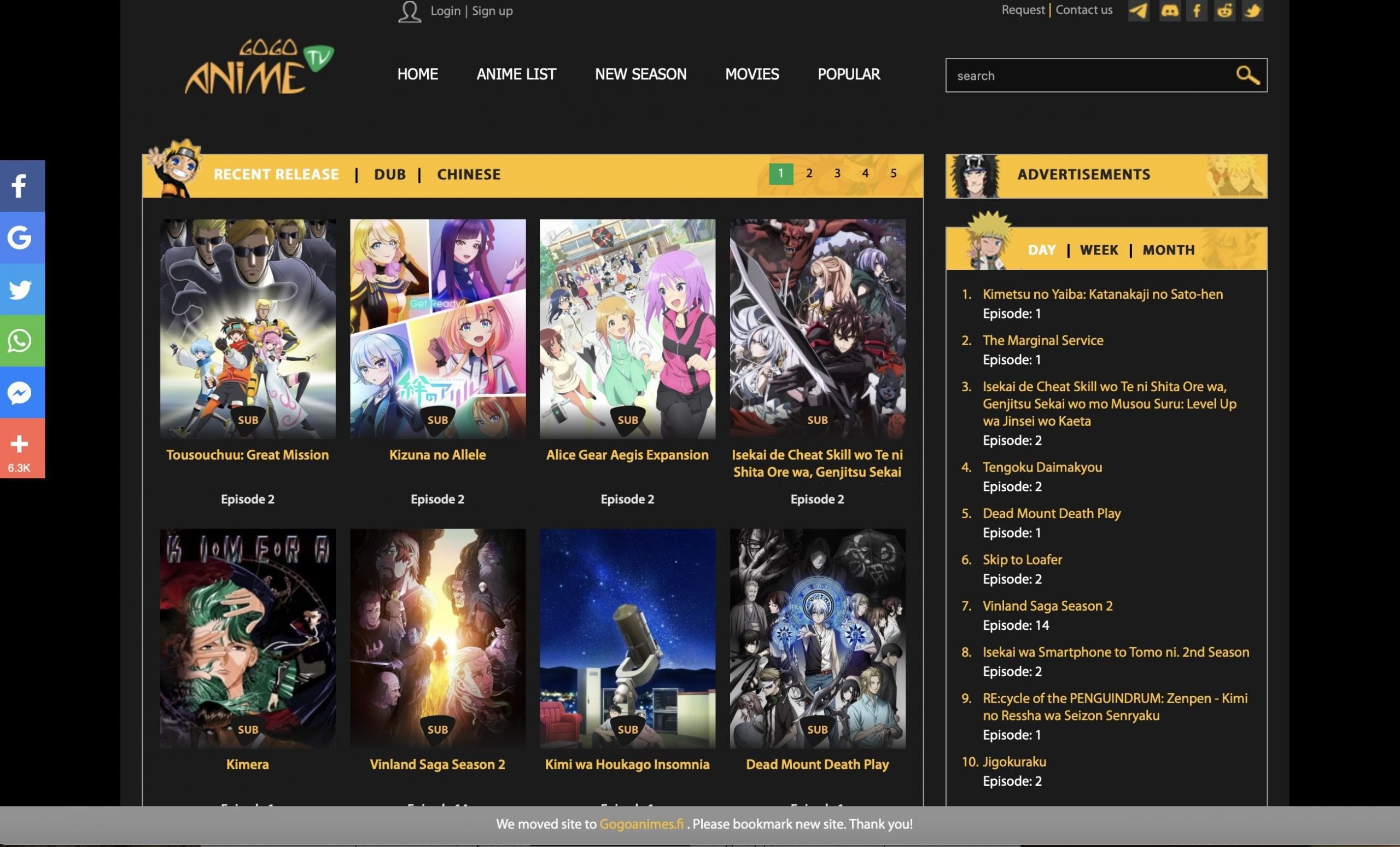 4. AnimeHeaven
The AnimeHeaven website is for users looking to watch and download free anime episodes. It has been around for a while, and it is regularly updated with all the good stuff. A key thing to note about AnimeHeaven is that the website changes from time to time, and therefore you need to do a web search for the new version.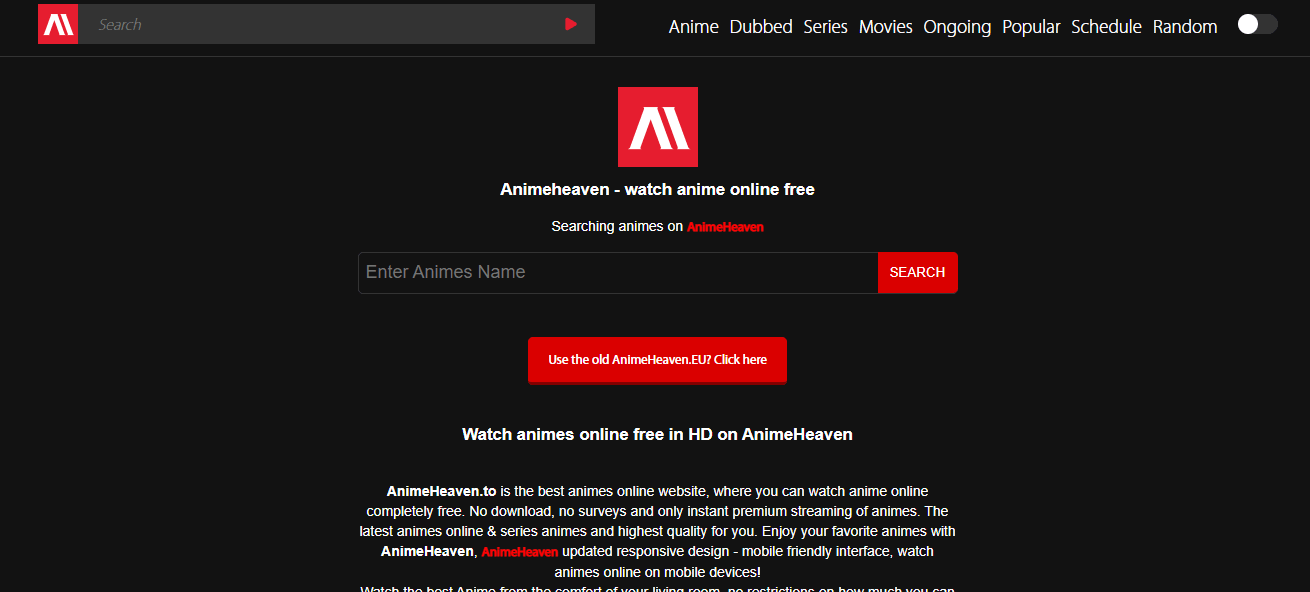 Hazel
With my keen interest in this field, I stay up-to-date with the latest trends and technologies in video processing and online video solutions. I cover a broad range of topics, including video compression techniques, live streaming technologies, video hosting platforms, and more.