Top 12 Free Websites to Watch Cartoon Online 2023
Content
A lot of people, both kids and adults love to watch cartoons online because a large collection of cartoon shows and films have made them popular among all age groups. If you are also one of those people, you will definitely love this guide!
In this article, you will get to know about the 12 best free websites to watch cartoons online. Moreover, you will also learn a user-friendly method of downloading the cartoons from these websites so that you can enjoy the cartoon offline as well. Keep reading to learn all about it!
12 Best Free Websites to Watch Cartoons Online
Following are the top 12 best free websites to watch cartoons online:
#1. YouTube
YouTube is certainly the most popular free video streaming platform in the world. People around the world use YouTube to watch and upload various kinds of videos that also includes cartoons. The majority of the cartoon channels have official YouTube channels on which they upload the cartoons.
All you have to do is open YouTube, search for your favorite cartoon name, and start watching them. The user-friendliness and credibility of YouTube are unmatched because it is managed by Google. You can find a wide range of cartoon shows and even old anime movies on YouTube. The fact that YouTube is a completely free platform has also led to its massive popularity.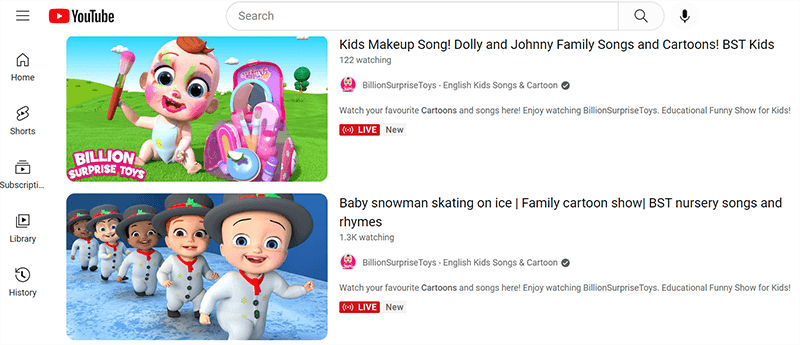 #2. KissCartoon
KissCarton is a popular streaming service for watching cartoons online. It has a simple and easy-to-navigate layout that you can use to access a large collection of cartoons. KissCartoon stands out from the other platforms and watches cartoons online on free websites due to its interface.
You can easily search different cartoons in the large database of KissCartoon and access them in terms of genre, series, and movies. Other filters are also available to help you find your favorite cartoon.
KissCartoon is a free and user-friendly website for watching cartoons online. However, it contains a lot of ads that can be frustrating for you when you are watching cartoons online.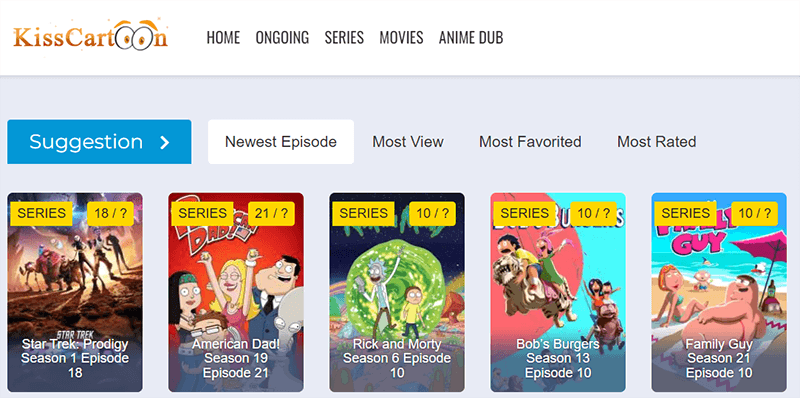 #3. WatchCartoonOnline
WatchCartoonOnline is a great free website to watch cartoon shows and movies. It also has old and new Japanese anime. The large gallery of cartoon and animated shows can be accessed through the user-friendly interface of Watch Cartoon Online.
The website has the perfect balance of family and mature content. Moreover, you can get both dubbed and subbed content from this website. The latest releases are shown on the home page, while the search option is present to find other cartoons.
A significant benefit of using Watch Cartoon Online is that it is completely free, and you don't have to face any pop-ads that are often present on other watch cartoons online free websites.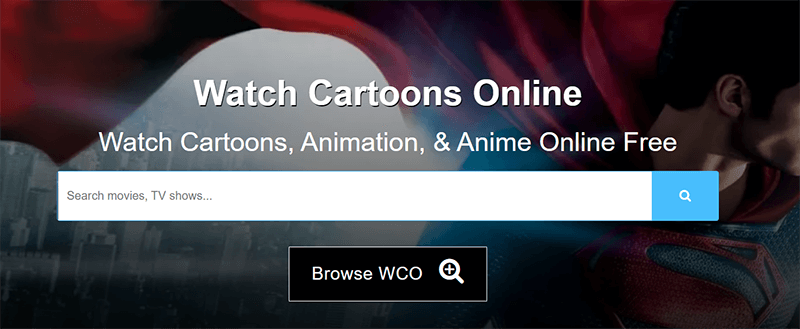 #4. KimCartoon
KimCartoon is one of the most well-established websites for watching cartoons online in HD quality. You are likely to find every type of cartoon on KimCartoon because it has a large database that is full of popular cartoons as well as cartoon movies and series that are less known. The good thing is that you can get access to all of the content for free.
Users who are using KimCartoon will find it to be an amazing website to watch HD cartoons for free. However, it is important to note that the website has recently faced copyright infringement issues in some regions, due to which it is not working in a few countries.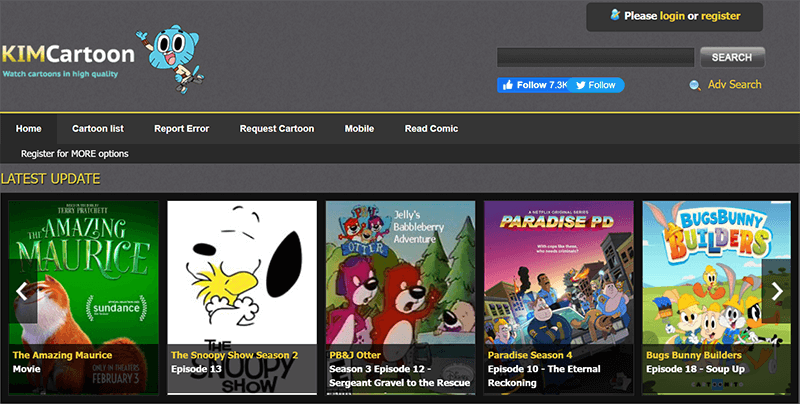 #5. WCO
You might find the overall design and interface of WCO to be quite strange at first glance. However, once you become familiar with the different aspects of WCO, you will find it easier to use and search for different cartoons to watch online.
It is an amazing website to watch old as well as newly released cartoons online. WCO has content from many reputable names, such as Cartoon Network, Disney, Nickelodeon, and many others. It is also popular for providing both dubbed and subbed cartoons.
You can find new releases on the home page easily and also check the list of trending cartoons and anime. Fantasy, family, 3D animation, and action are some of the many genres covered by WCO.

6. ITV
ITV is the British public network. It has been available on TV for a long time and has now become available as a streaming platform. Compared to the other websites on this list, ITV is a limited website to watch cartoons online as it only contains British children's programming. You cannot expect to watch mature anime films on ITV. However, if you want to watch some funny cartoons, then you can definitely rely on ITV.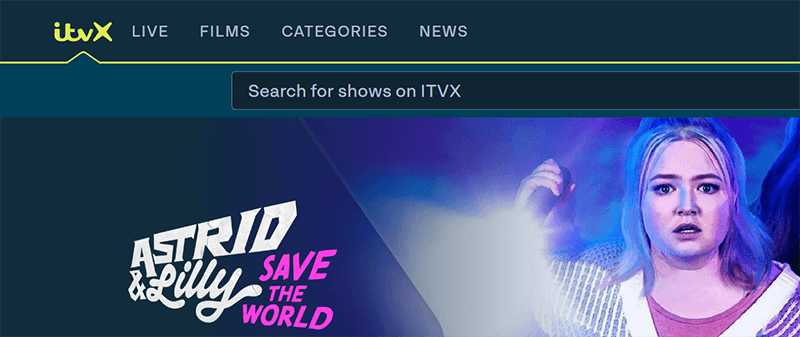 7. Yidio
Yidio is quite different from the other websites on this list. It is a platform that compiles a list of movies, series, cartoon shows, and anime from other free streaming platforms. Hence, you can get complete information from Yidio about the available free cartoon to watch on various platforms.
It collects complete data from platforms like Vudu, Netflix, Apple TV+, Amazon, and many others. However, you should keep in mind not all of the content is free on such major streaming services.
Therefore, you must apply suitable filters and make sure that you are only searching for cartoon shows and movies that are available for free.

#8. IMDb
IMDb is a renowned platform that provides critical ratings and reviews of different movies, series, home videos, anime, cartoon shows, and much other content. IMDb stands for Internet Movie Database. IMDb is not a cartoon streaming website, but if you plan to watch cartoons online, you will find it to be an amazing tool to use to find highly-rated cartoons.
IMDb has a massive database of over 10 million titles that includes a variety of TV episodes, cartoons, and movies. You can use IMDb in many different ways, such as:
Searching a specific cartoon to check its rating and critical reviews to determine whether you should watch the cartoon.
Checking the list of top-rated cartoons to find your next favorite cartoon.
Getting recommendations from other users and putting the cartoon on a watchlist to keep a record of your favorite anime.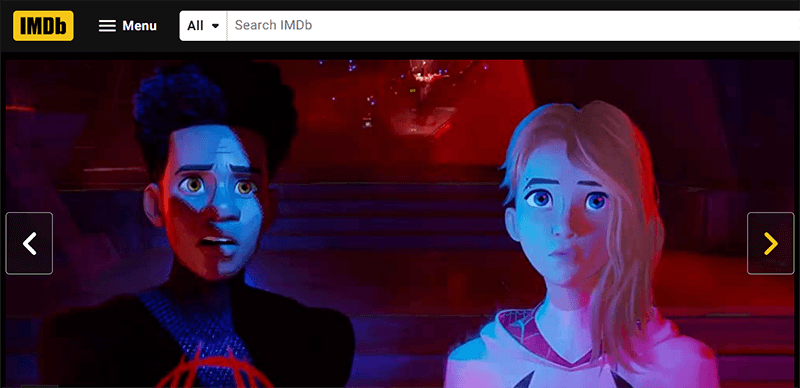 #9. Boomerang
To watch cartoons online, you can also visit Boomerang. This site is a popular streaming service and website dedicated to bringing a vast collection of cartoons to fans, especially kids. You can use the search bar to browse and discover your favorite cartoons then enjoy your cartoon-viewing experience.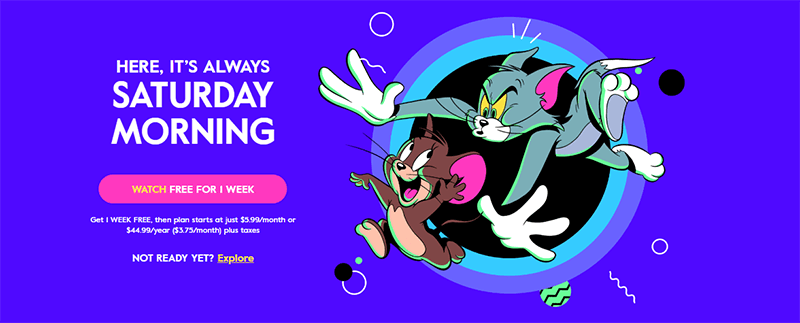 #10. Super Cartoons
SuperCartoons is another website that can be used to watch cartoons online for free, and it is an online streaming platform dedicated to providing fans of animated content with a vast collection of classic cartoons. This free-to-use website allows users to revisit and discover some of the most iconic animated series and characters from the golden age of animation.

#11. WcoStream
WcoStream, formerly known as WatchCartoonOnline, also allow you to watch cartoon online without any limitations. The website features a diverse collection of cartoons, anime, and animated movies from different studios and creators, so you can watch to pass the time when you are free.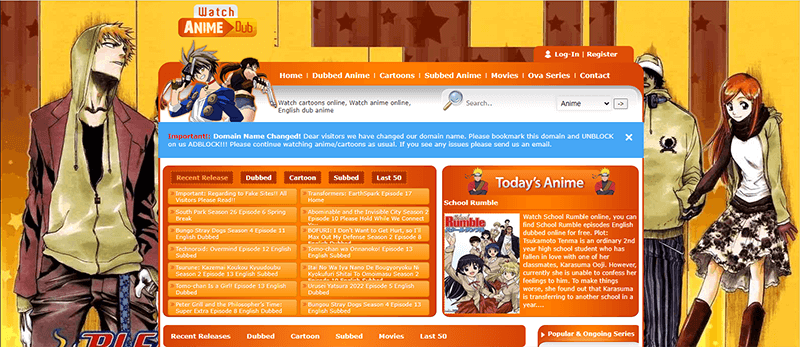 #12. Nickelodeon
Nickelodeon is another website for kids to watch cartoons online. You can watch one episode for most cartoons for free without registration, but if you want to see more, you have to sign in. This site has a very friendly interface, it is easy for you to find your favorite shows and start to enjoy the cartoons.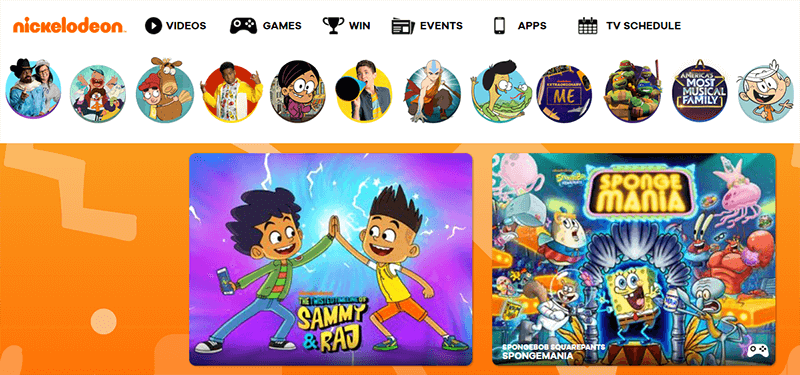 How to Download Free Cartoons for Offline Playback?
The websites discussed above allow you to watch cartoons online for free. However, most of these websites have ads that can pop up during your streaming sessions. Such ads can be highly annoying.
The best way to avoid such issues is that you should download the cartoon for offline playback. YT Saver Downloader helps you download videos, such as cartoon shows and movies from various video streaming sites in high quality ranging from 1080p-8K.
YT Saver also is a reliable and efficient method of bulk downloading multiples, even playlists and channels in few minutes, and you can convert videos to any output formats you want, including MP4, MP3, MOV, AAC, etc.
How to Download Free Cartoons on PC/Mac?
Step 1 Open YouTube and search for the cartoon videos you want to download, then copy the URL.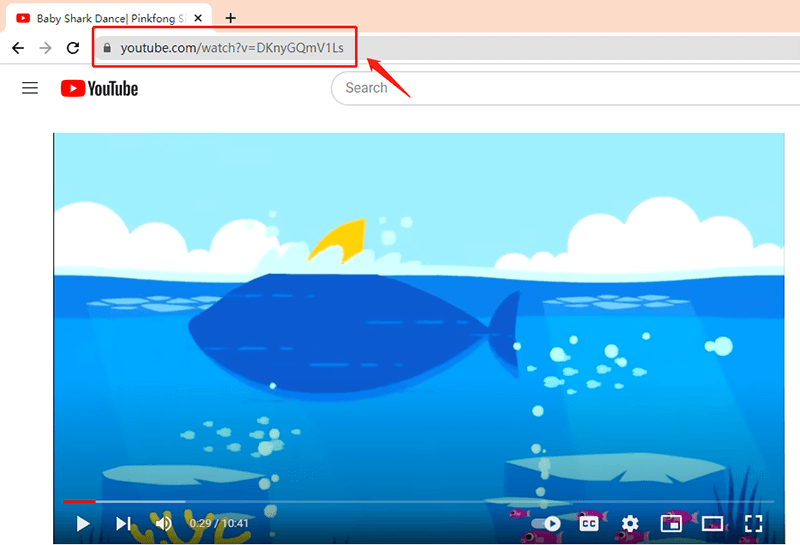 Step 2
Open YT Saver and select the output format, such as MP4. For diferent video resolution, you can set it via Preference option.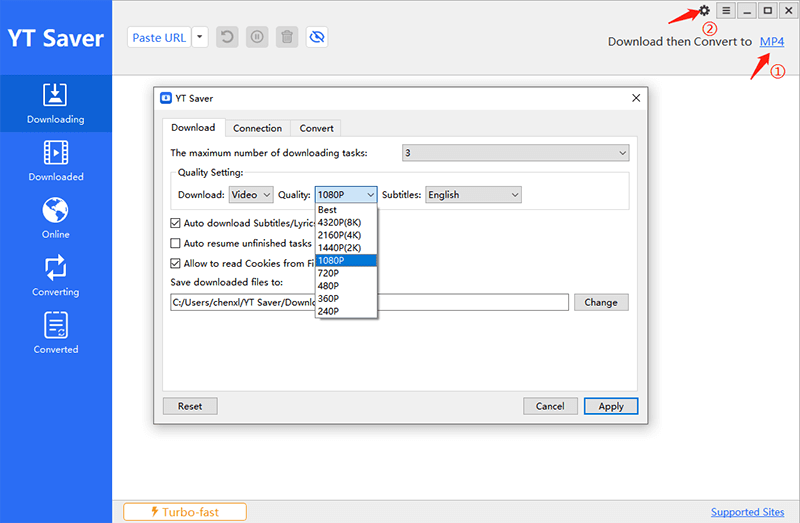 Step 3
Paste the video URL to start the download process.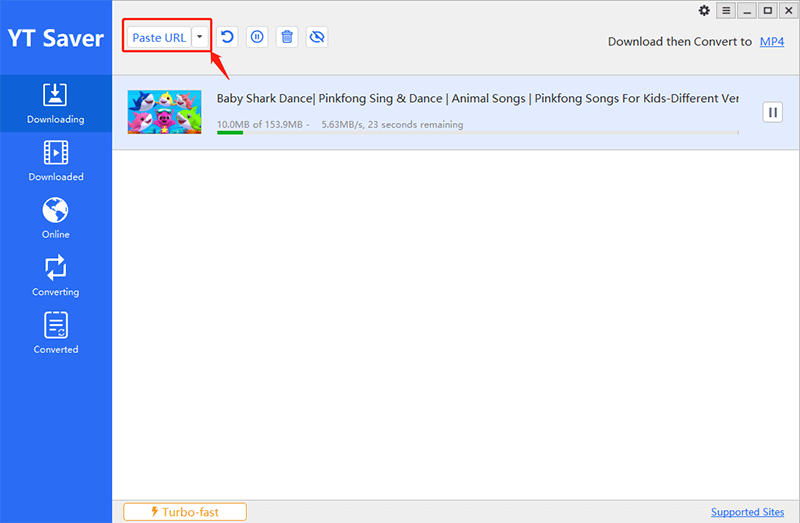 Step 4
Wait for the video to be downloaded and play it.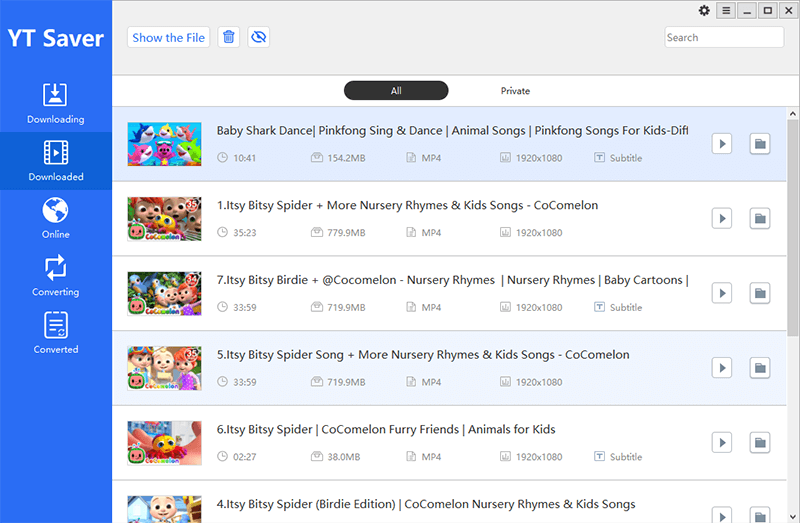 Conclusion
Now that you are familiar with some of the best websites to watch cartoons online, you should have a problem finding your favorite cartoon. Even if the cartoon of your choice is present on a website that is full of ads or runs slowly due to internet issues, you can still download the cartoons from it using YT Saver Downloader.
Amanda
She is engaged in the Internet industry and is a professional in audio/video downloading and conversion topics. She has published articles on some blogs and media to help many people solve audio and video problems. She usually watches YouTube and occasionally shares some video tutorials on YouTube. She is a humble and serious person, hoping to write technology and life in her own language.