If you are one of the many people who wish to download videos from different social networking platforms, you will be delighted to know that it's nothing more than a piece of cake to download them on your devices with Save From Net Online Downloader. Simply follow the methods mentioned below to download your favorite videos using save from net.
What is Save From Net?
SaveFrom is one of the oldest and most well-known video downloaders that let you effortlessly download online video and that too without any cost. With that, you can save videos to MP4 or other formats with just one click. The video will be downloaded more efficiently and at faster pace than many other downloading available on the internet. SaveFrom.net is a tool that allows you to download and save music and videos via Youtube, Vimeo, Dailymotion, Instagram, and Facebook. That's not all, it can also help you download HD videos effortlessly.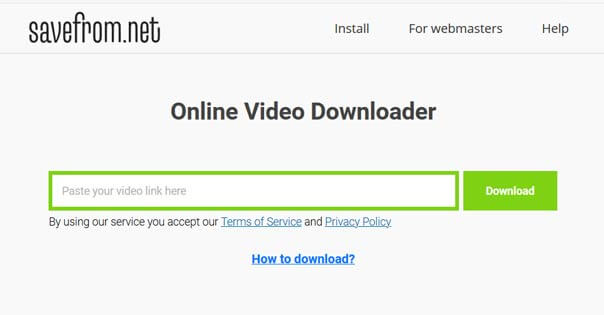 Key Features:
The online video downloader can be used on Google Chrome, Mozilla Firefox, Safari, Opera, and all popular browsers
It is a great way to download online videos, television shows, movies, as well as sports games from a variety of sites; simply enter the URL and start downloading your videos
You don't have to install any other software or third-party plugins
It supports creator uploaded video resolutions
How to Save Videos from Instagram, Youtube, and Facebook?
1. Save Video from Instagram
For those who wish to download videos directly from IG, SaveFrom.net has created the most effective browser extension that can be added to your web browser. The primary characteristic is the capability of downloading private Instagram photos and videos. In the case of restricted content, be aware that you won't be able to download the online downloader for free, but you can make use of this extension.
You just need to add the extension to your browser.
After being added, the extension for your browser will appear as a tiny button every time you place your cursor over the image or video you'd like to save.
Clicking the download button, you'll get the photo or video file fast and in the best quality.
2. Save Video from Facebook
You can download videos from Facebook onto your computer using this Savefromnet Facebook online downloader. If you're watching a Facebook video and want to save it, you just visit the SaveFrom.net online video downloader and follow the steps mentioned below;
Copy the Facebook video URL from the address bar in your browser to your clipboard, click right-click on the video, and select the context menu. Next, "Copy the URL."
Return to the browser tab, with the SaveFrom.net Facebook video downloader window already open, and copy the URL into the input box. The Facebook video downloading process will typically be completed automatically. If not, you press the Search button.
The Facebook video downloading process will typically be completed automatically. If not, you press the Search button.
Related Reading:
How to Download Facebook Private Video Easily
3. Save Video from YouTube
Because of its ease of use, Youtube.com is the most well-known video hosting site and is the third most visited website around the globe. However, its capabilities are limited when downloading YouTube videos to mobile for no cost. It can save a limited amount of audio and videos employing standard methods.
Copy and copy your video's URL into the input field.
To save it, hit on the "green "Download" button. You can also select the format you prefer (MP3, WEBM, MP4, 3GP).
Click the grey arrow on the right side of the Download button to select the format you prefer.
You can now enjoy the playlists and videos offline! It works with Chrome, Firefox, or any other browser.
SaveFrom.net Helper for Chrome/Firefox Extensions
1. SaveFrom Helper for Chrome
SaveFrom.net Helper is a must-have tool to download media from the internet with just one click! It lets you download photos, videos, and music via TikTok, Instagram.com, VK.com, and many other sites similar to that. The extension lets users download all mp3 files from the page. Moreover, it saves files with proper titles, file size, and bitrate.
This SaveFrom.NET Helper Extension can also be disabled on sites where you do not want to download videos or files. If the Helper extension is not working, the best solution is to reinstall and update the extension and then download the required files when your browser has been updated.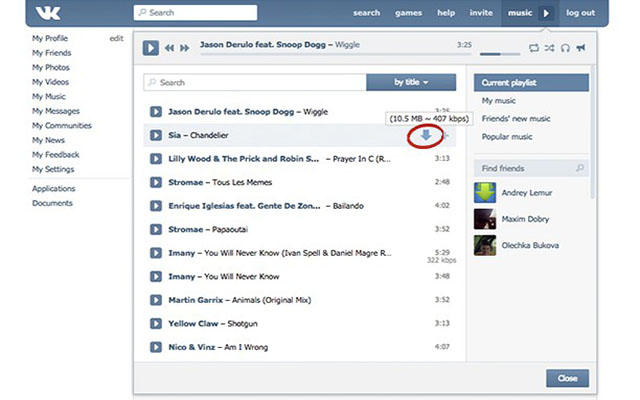 How to Use this Chrome Extension?
Install the OrangeMonkey extension from the Google Webstore by clicking Add To Chrome. OrangeMonkey is required for making the SaveFrom Helper functions appropriately.
After Add Now, click on "Confirm installation" to download SaveFrom.net Helper script.
Go to the Chrome menu and then select "More tools" – "Extensions" and then click "Enable" next to the extension.
Now, find the video you want to download and save it. Move the mouse's pointer to the link, and an arrow of green will appear. Click on the arrow to select the quality of the video you want to use.
2. SaveFrom.net Helper for Firefox
SaveFrom.net Helper is a vital device for downloading content from websites, and it will enable you to download files from over 100 popular online platforms, such as Facebook, Instagram, VK, etc. A download button will be displayed alongside the links that SaveFrom.net can process. When you click that button, you'll receive a direct link with one click. The link can be downloaded using your software for downloading or your browser.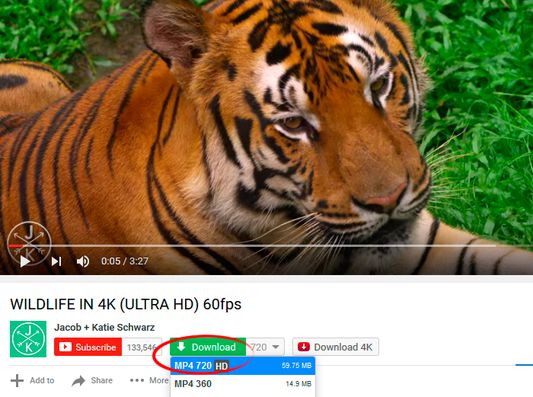 How to Use this Firefox Extension?
Install the SaveFrom.net Firefox extension and open the video you want to save it.
On the page where you view the video, there is a "Download" button, which allows you to save the video in the desired quality.
Limitations of SaveFrom.net
Apart from providing convenience to the users, there are certain drawbacks associated with this service that sometimes can get users in trouble again and again. Some of these limitations are described below:
1. Discontinuation of Service in the United States
The SaveFrom platform is under attack by a few US Copyright holders. In the wake of these threats, the financial cost has made it difficult for SaveFrom to continue offering service within America. In line with this, SaveFrom terminated its operations across the United States on April 28th, 2020.
2. Paid to Download HD Video or MP3
You can get the basic features for free with this tool, however, if you want to download HD videos or Mp3 files, you'll need to upgrade to the paid version.
3. Only Work for Limited Popular Sites
It is known to work for only popular websites such as Facebook, VK, SoundCloud, Instagram, Twitter, Vimeo, Tik Tok, etc.
Best Alternative to Save From Net
If you're one of those users who are facing any of the above-mentioned issues with savefrom.net or want to explore a more reliable way to download videos, YT Saver Video Downloader will be the perfect solution for you. It lets you download videos directly from more than 10,000 online platforms in over 20+ output formats.
With this software, you can download an unlimited number of videos 10X more quickly than savefrom.net or any other program available out there. It has easy-to-use navigation features and a multi-format converter to convert video files to any format you need. It has a large selection of available video formats and a simple yet interactive interface. This free downloader is a convenient solution for people who like to watch videos offline but remained failed to find the right tool to download them.
You can download this YouTube Downloader from below link:
How to Save Video from YouTube/Facebook/Instagram on PC/MAC?
Step 1 Copy the URL of the YouTube, Facebook, or Instagram video from the browser address bar.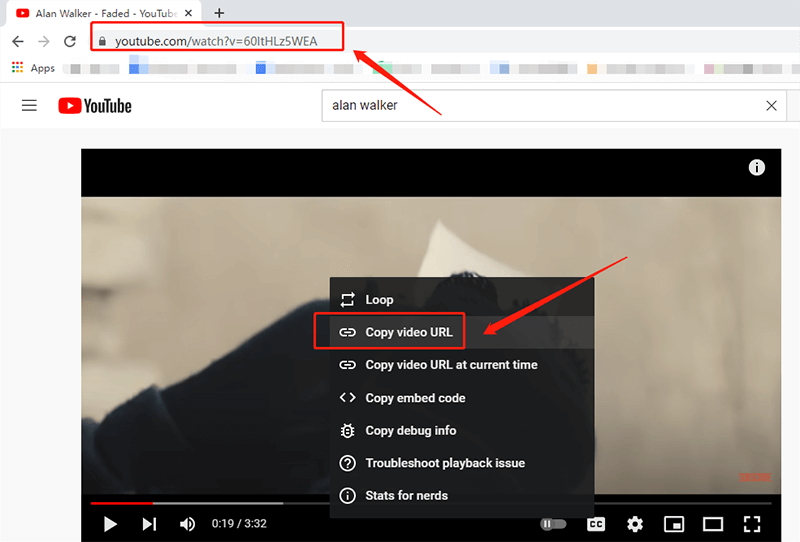 Step 2
Start the YT Saver, select the format and quality you'd like from the Download tab of the Preferences section.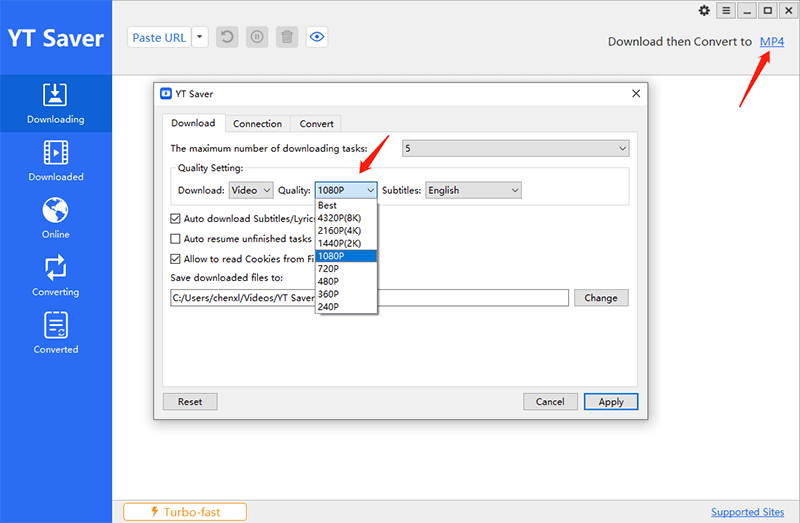 Step 3
Next, click on the "Paste URL" button and the Youtube/Facebook/Instagram video will begin downloading automatically.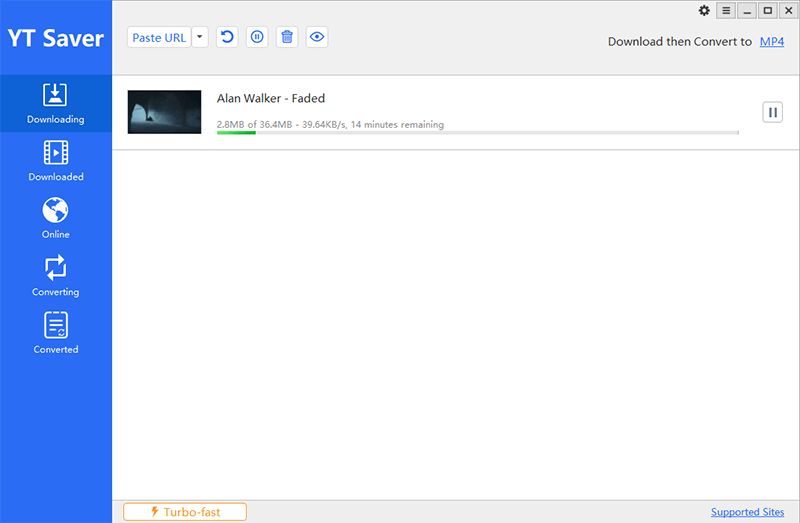 Step 4
Lastly, look for the video in the Downloaded tab after it gets downloaded.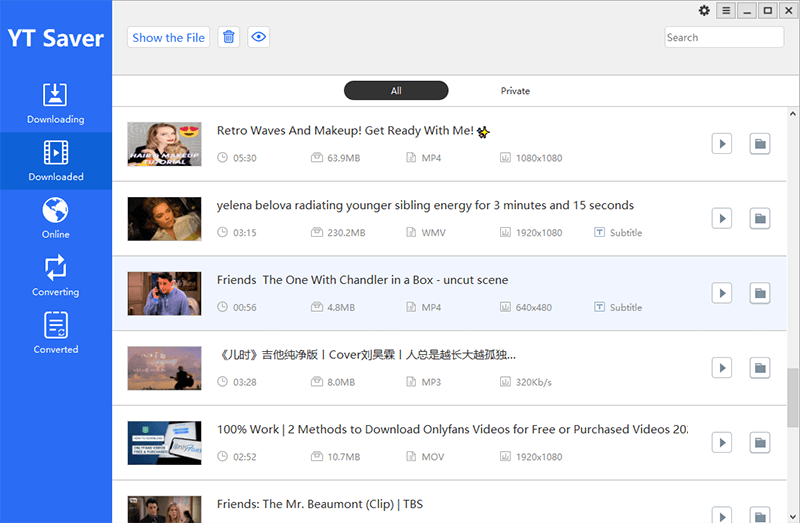 In Conclusion
It has become straightforward to download Facebook, Youtube, and Instagram by following the aforementioned methods. However, YT Saver is the best as it comes with many additional features and is very secure.
Support 10,000+ video/music websites, such as YouTube, Facebook, Instagram, TikTok, etc.
Convert video to MP4, MP3, MOV, AAC, WAV, etc.
Comes with a web browser that simplifies the browsing process
Download complete playlists, channels and multiple videos at a time
Built-in Youtube Cutter allows users to cut and trim video clips
Offers a password-protected folder for keeping your downloaded videos secure