[2023 Update] How to Watch Ted Lasso with/without Apple TV
Content
Ted Lasso, an American television series featuring Jason Sudeikis, became extremely popular in 2021. The viewers seemed to be enthralled by this unusual show so much that it was awarded many accolades including Emmy Award.
As of now, Apple has released two seasons of the show. You need to have Apple subscription to watch it. However, if you don't have the one, don't worry! You can still stream the show. We have rounded up some popular websites where you can watch it, and also later in the article, let you know how to download it effortlessly.
How to Watch Ted Lasso with Apple TV
In this part of the write-up, we will discuss different methods to watch Ted Lasso with Apple TV. So, without any further ado, let's start exploring them one by one:
Method 1: How to Watch Ted Lasso Using the Apple TV App
Follow these steps to stream Ted Lasso using Apple TV app:
Step 1: Start an Apple TV Application
If you own either an iPhone or iPad and iPad, it should be possible to access an Apple TV app already installed on your home screen. If it's not, then visit the app store and install or launch Apple TV by clicking on it.
Step 2: Log in to Your Apple TV
Click on "my account" at the top-right of the screen. Next, log into the Apple TV app using an Apple ID along with your username and password.
Step 3: Complete Your Apple TV Plus Subscription
Find "Ted Lasso," then click "Start Free trial." Apple TV Plus allows you to choose between watching the very first episode of Ted Lasso free of charge or you can start your free trial of seven days.
Step 4: Check out Ted Lasso
Select the episode or season you'd prefer to view and relax.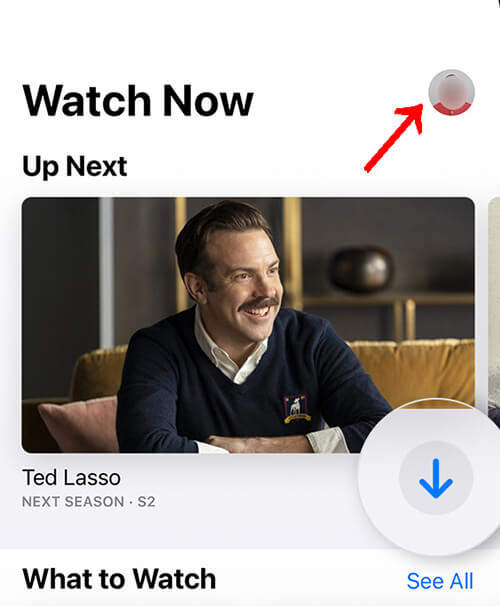 Method 2: How to Watch Ted Lasso Using the Apple TV Website
The steps below will help you play Ted Lasso via Apple TV website:
Step 1: Log in to Apple TV
Open Apple TV through a browser on the internet and sign in using the Apple ID.
Step 2: Confirm Your Subscription
After you've signed into your account, click on "free trial." Then, click "confirm" to get the seven-day trial for free. Once you've signed in, you'll be able to look up and view Ted Lasso episodes from season 1 as well as season 2.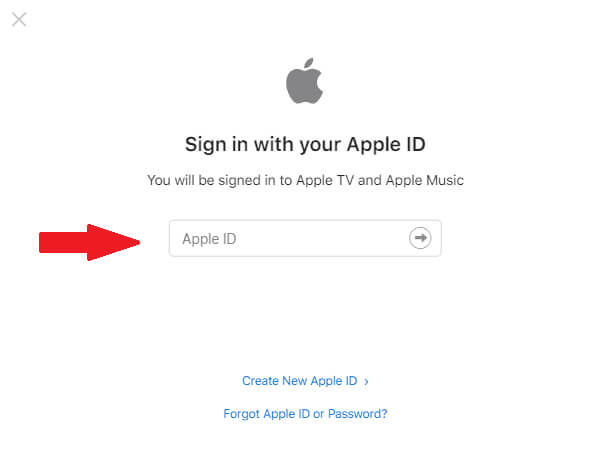 Bonus Tip: How to Watch Ted Lasso with Apple TV for Free
If you've never registered for Apple TV Plus before, you can sign up now and receive a seven-day trial, and then enjoy Ted Lasso without payment.
Apple kindly offers the opportunity to get a free three-month Apple TV and subscription when you buy any newly released Apple devices. It's not a good idea to purchase an Apple device to get an unpaid subscription.
How to Watch Ted Lasso Without Apple TV?
Now if you don't have an Apple subscription and probably wants to watch Ted Lasso you can watch it online and for free. You can visit the AgeFans website where you can watch the Ted Lasso seasons for free. The website includes many Anime but don't be confused since you can easily watch Ted Lasso and any other series without any nuisance ads, you maybe needs a VPN to access it because it is site based in China.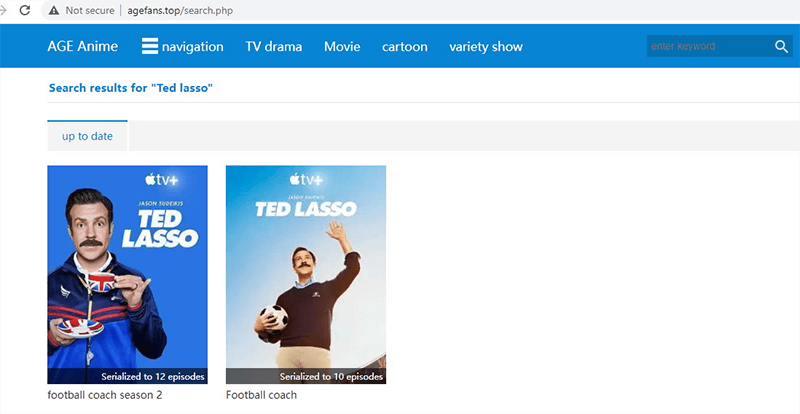 The following are the steps to watch ted lasso without Apple TV:
Step 1: In the first step, you will need to open the website agefans.tops.
Step 2: In the search box, type Ted Lass.
Step 3: Select the season you want to watch and enjoy.
How to Download Ted Lasso for Offline Playback?
Now, if you want to save and watch or rewatch it offline without any internet connection, then you will need a specialized software that enables you to download Ted Lasso for offline viewing. For this, you can easily download the series using YT Saver Video Downloader.
YT Saver allows the users to download videos from more than 10,000 online video streaming platforms, including YouTube, Dailymotion, Facebook, Niconico, TikTok, etc. That's not all; it offers video download 10 times faster than any other similar solution available in the market, and offer you high-resolution video downloads ranging from 1080p, 2k, 4k, 8K.
Note:
You can start by using the free trial version of the software. However, it is recommended to upgrade to the pro version to enjoy the full features of YT Saver.
How to Download Ted Lasso in HD/2K?
Step 1 Copy the Ted Lasso episode video URL link from the top bar of your browser.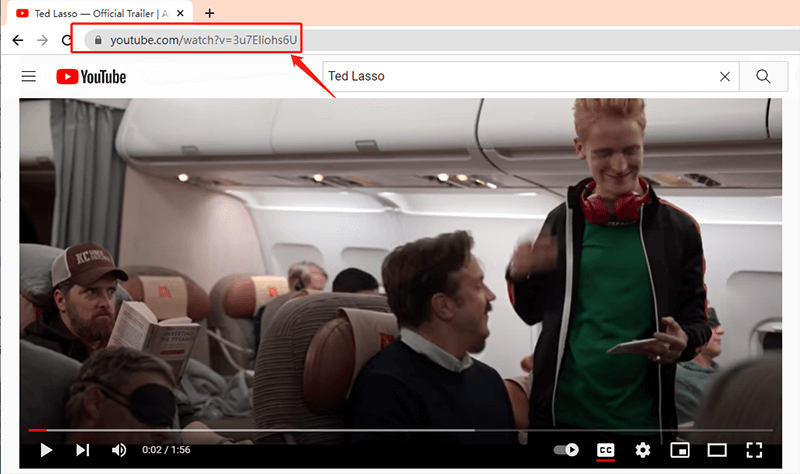 Step 2
Open the YT software, choose the output format of the video, like mp4 and HD quality from the Preferences tab.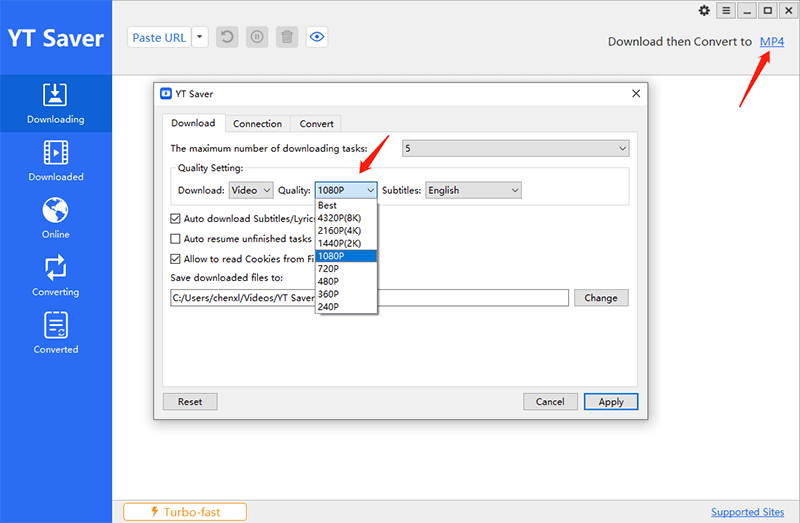 Step 3
Click on "Paste URL", the particular episode's video will start downloading automatically.
Step 4
Once the downloading process gets completed, find Ted Lasso episodes on the Downloaded tab.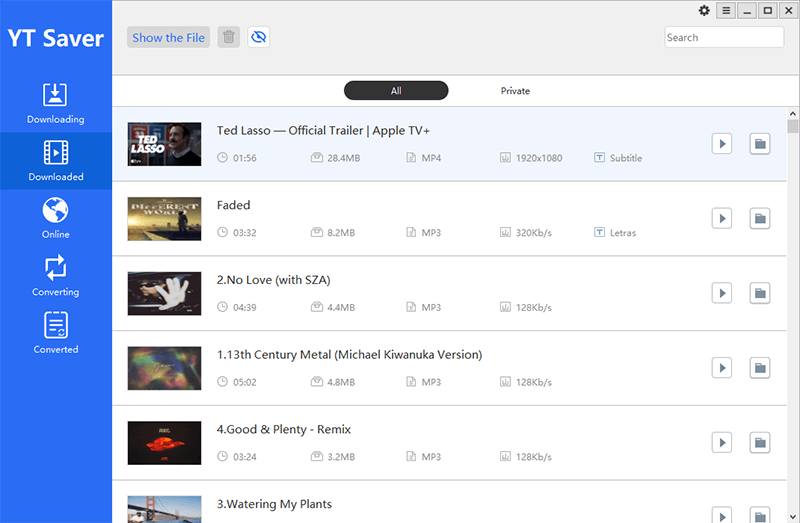 Frequently Asked Questions
💻 Can You Watch Ted Lasso on Netflix or Amazon Prime?
No, Ted Lasso is only available on Apple TV Plus, as it's an Apple TV Plus original series. Hence, it is not available either on Netflix and Amazon Prime video.
📱 How to Watch Ted Lasso on Android?
You can stream Ted Lasso on Apple TV Plus through a browser on the web and on the iPhone, iPad or another Apple device. If you own an Android phone you can launch Apple TV Plus in a browser.
Support 10,000+ popular video/music streaming sites
Download video in various SD and Full HD qualities
Convert videos into 20+ output formats, like MP4, MP3, MOV, etc.
Download playlists, channels, multiple videos in one click
Built-in browser for easy access and directly downloading the videos
Offers 100% success rate for downloading videos
Lainey
A Internet technology enthusiasts, editor and content creator who spends most of her time bringing the interesting, entertaining, original and well-written articles to people who love Internet Technology too.