3 Easy Way to Download Music from Last.fm for Free
Content
Downloading music from Last.fm is a great way to build a music library of your favorite songs and artists without needing an internet connection. Whether you are a music enthusiast, a DJ, or want to have a collection of songs on your device, the methods we will discuss in this article will enable you to free download last.fm mp3 music in a hassle-free way. So, let's dive in and explore these three methods of downloading music from Last.fm.
Official Way to Free Download Music from Last.fm
Suppose you're a fan of Last.fm, how to download free music from their website. Luckily, Last.fm offers a selection of songs you can download for free and store on your device.
Step 1: Open your preferred browser and navigate to the Last.fm website.
Step 2: Scroll down to the bottom of the page to find the site footer.
Step 3: Click on the "Free Music Downloads" option.
Step 4: Browse the available free songs or use the search bar to find a specific track.
Step 5: Click the arrow icon next to the song you want to download. The last.fm free mp3music will be downloaded to your device automatically.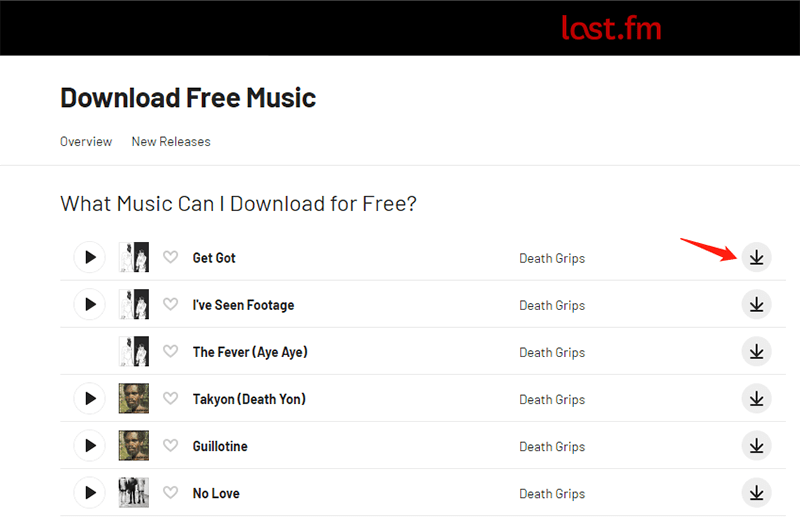 Or you can download free Last.fm music directly from this link: https://www.last.fm/music/+free-music-downloads.
Best Last.fm Music Downloader to Download Last.fm Music for Free
Don't worry if the songs you are looking for are unavailable on Last.fm's free list. There are other ways to download Last.fm music for free. In this section, we will introduce YT Saver, a last fm music downloader tool you can use to download Last.fm music in a few simple steps.
With its simple interface and user-friendly design, YT Saver makes it easy to download music from Last.fm in just a few simple steps. In addition to downloading Last.fm music, YT Saver also supports downloading music from other popular platforms like YouTube, Spotify, SoundCloud, etc., making it a versatile tool for music lovers.
Whether you're looking to build your music library or want your favorite songs available offline, YT Saver is a reliable and efficient tool for you. Plus, with the ability to choose your preferred output format and quality, you can ensure that your music sounds exactly how you want it to.
How to Download Last.fm Music to MP3 for Free?
Step 1 Copy the URL of the Last.fm song you want to download.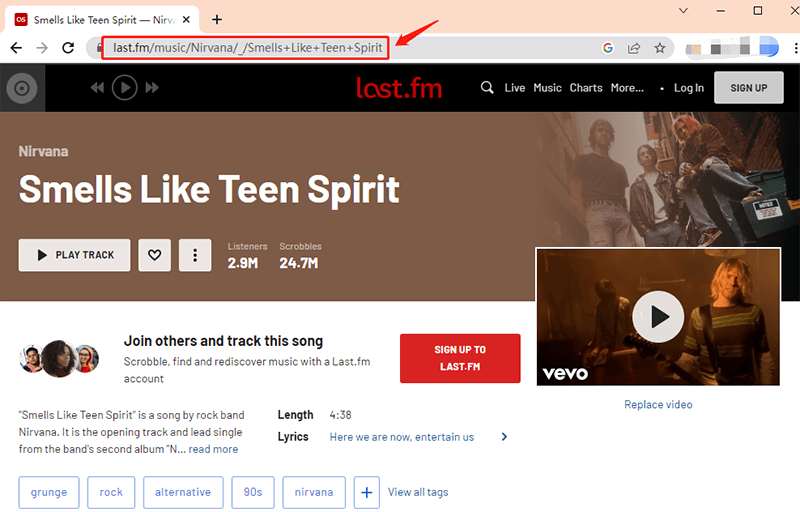 Step 2 Open YT Saver and choose the output format and quality you want. You can select MP3 as the output format and the desired quality.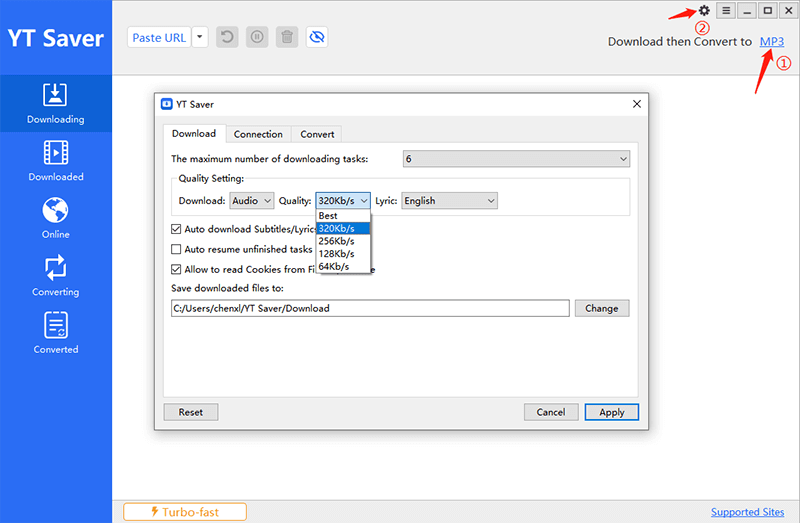 Step 3 Click on the "Paste URL" button on the software. This will automatically start the last fm free music download mp3 process of the Last.fm song.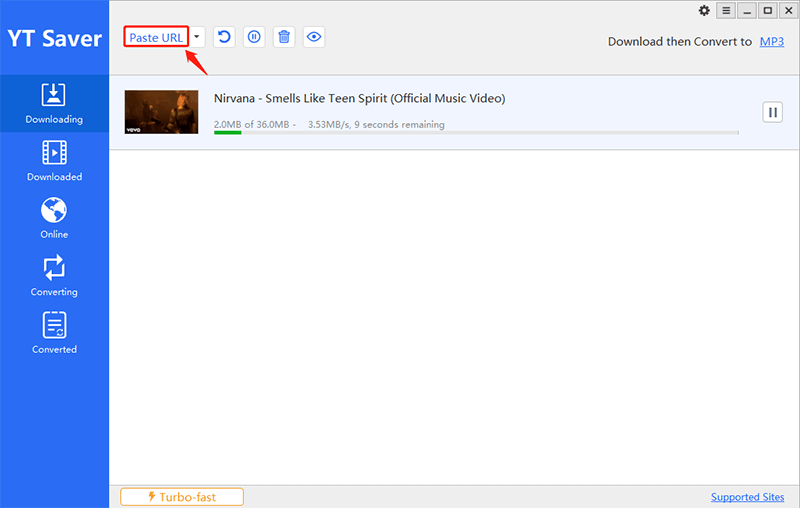 Step 4 Wait for the download last fm song to complete. Once it is done, the song will appear on the downloaded tab.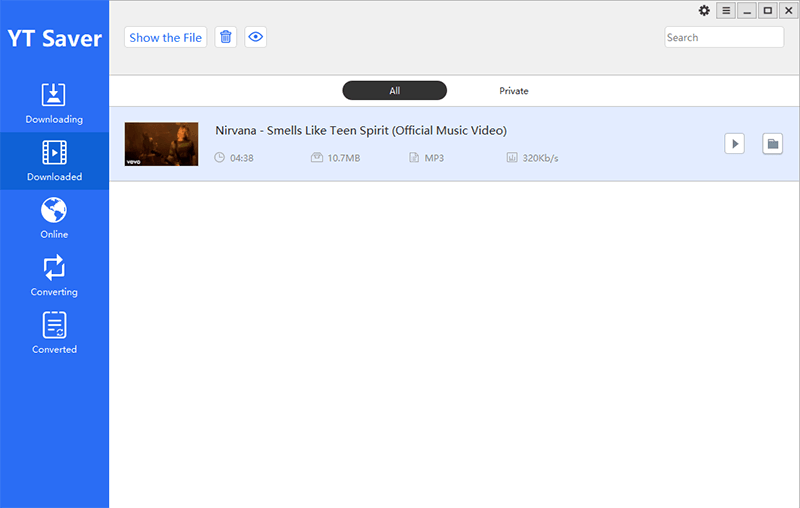 How to Download Last.fm Songs for Free with Online Tool
Soundloaders is an efficient online tool that allows you to download Last.fm tracks as MP3 files quickly and easily. Whether using a desktop or a mobile browser, the last fm music downloader is compatible with all platforms. It can also retrieve metadata such as cover art, artist, and release date if that information is available. It has been designed using the latest technology, making it one of the best and fastest Last.fm song downloaders available.
How to Download Last.fm Songs with Soundloaders?
Step 1: Go to the Soundloaders website on your desktop or mobile browser.
Step 2: Copy the URL of the Last.fm track you want to download.
Step 3: Paste the URL into the search bar on the Soundloaders homepage.

Step 4: Click on the "Download" button.

Step 5: The track will download automatically and be saved to your device.
Conclusion
In conclusion, there are various ways to download last fm song free music from Last.fm, including through the Last.fm app and using third-party tools such as YT Saver and Soundloaders. By following the steps outlined for each method, you can easily access and enjoy your favourite Last.fm tracks offline. With these options, you can build an impressive music library and listen to your favourite songs anytime, anywhere.
Download music, videos, playlist from 10,000+ streaming sites.
Download music in MP3, AAC, WAV, M4A, etc.
Save mp3 music up to 320kpbs
Retains all id3 for downloaded songs
Works on both Windows and Mac OS
Amanda
She is engaged in the Internet industry and is a professional in audio/video downloading and conversion topics. She has published articles on some blogs and media to help many people solve audio and video problems. She usually watches YouTube and occasionally shares some video tutorials on YouTube. She is a humble and serious person, hoping to write technology and life in her own language.