Where to Watch World Cup 2022 Live Stream for Free
Content
The 22nd edition of FIFA's world cup is taking place in Qatar, marking the first time it will be held in a Middle Eastern country. Being the biggest football tournament in the world, it is going to be the most-watched sporting event for the next two months. If you're a die-hard football fan and don't want to miss any action, then you're in luck!
Below, you will find a guide on where to watch World Cup 22, including where it will take place and how you can enjoy World Cup live stream for free online using a VPN. Also, later in this post, we have outlined the best way to download World Cup 2022 highlights for free and save them for offline playback.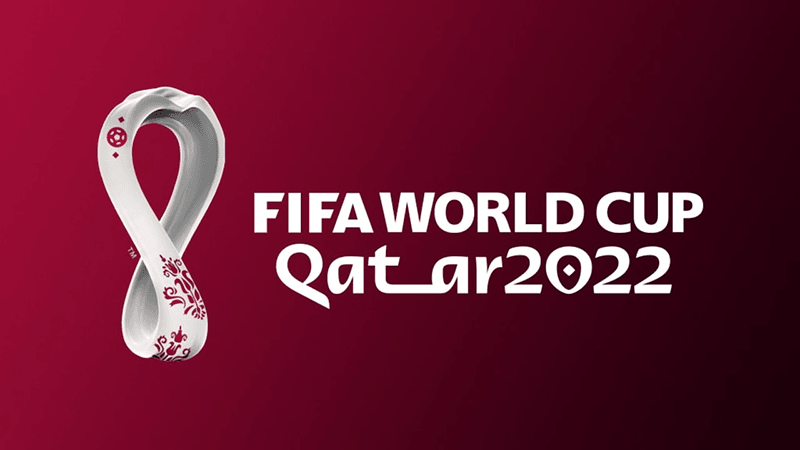 Where to Watch World Cup 2022 Live Stream for Free?
If you are an ardent football fan or just know about the sport, you simply can't deny that it creates a lot of excitement for people worldwide. Usually, people watch matches on television all the time, but this time they also have the privilege to watch them for free online. Also, the kick-off time of the World Cup games is ranging over a nine-hour period, which will make it difficult for you to sit in front of your home television for all of them. For this reason, getting a reliable World Cup live stream free is one of the most important things these days.
First of all, we are going to share some of the best free-to-air and paid live-streaming options in multiple countries.
1. How to Watch World Cup 2022 Live Streams in the US?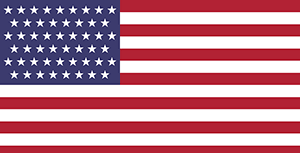 If you're in the US, you can watch the World Cup 2022 matches on the Fox network. All the group stage fixtures will be aired on FOX and Fox Sports 1, while you can watch the knockout rounds on FOX. However, these channels can only be accessible if you have cable or use any TV antenna service.
In any other case, you still have plenty of other options. The first one is Sling TV, which will cost you around $40 for the Sling Blue package. You can get access to more than 30 channels with this package, including FOX and Fox Sports 1 (FS1). Moreover, Sling is currently offering 50%, making it just $20 for the first month.
The next option you can avail of is Fubo TV. It will be a bit costly, as it costs around $70 per month. But at the same, it will give access to more than 120 different channels, including FOX and FS1. You can also watch the first 12 games of FIFA 22 for free by making a free tier account on Peacock. But for the next 52 matches, you will need to subscribe to a Peacock Premium package, which will cost $9.99 per month.
Options:
FOX (Free)
Sling Blue ($20 first month)
FuboTV (7-day free trial)
Peacock Premium ($5.99/month)
2. How to Watch World Cup 2022 Live Streams in the UK?
Are you living in the UK and wondering where to watch World Cup 2022 for free? Being the national sport, every match of the football World Cup 2022 will be broadcasted for free in the United Kingdom. The online streaming of the games will be available on BBC iPlayer and ITV Hub. However, it should be noted here that the tournament will be split across both channels with the final match airing on both; BBC and ITV.
Options:
BBC iPlayer (Free)
ITV Hub (Free)
3. How to Watch World Cup 2022 Live Streams in Canada?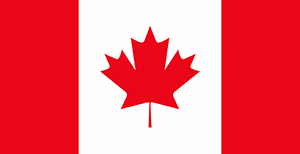 All the football fans in Canada can enjoy live coverage of the World Cup games on TSN if they are using a cable TV package. For online live streaming, you will need to sign up for TSN Direct. It costs $19.99 per month or you can avail of an annual pass which will cost you around $199.90 per year. Furthermore, this service is available for everyone without needing to have TSN as part of the existing TV package.
Options:
TSN ($19.99/month or $199.90/year)
4. How to Watch World Cup 2022 Live Streams in Australia?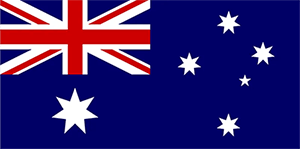 Likewise, SBS is showing every game of the FIFA World Cup 2022 for free on traditional TV systems in Australia. You can also set up an SBS On-Demand account for free to enjoy live streaming of the World Cup games.
Options:
5. How to Watch World Cup 2022 Live Streams in New Zealand?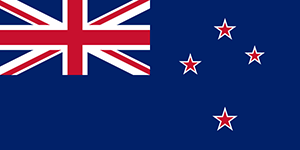 Sky Sports is the official media partner of the FIFA World Cup 2022 in New Zealand. You can watch the games as part of your regular Sky subscription which costs NZD 60.98 per month. Or, you can avail of the Sky Sport Now service, which gives you access just to the sports channels but at discounted rates. You can pick a subscription to Sky Sport Now for NZD 19.99 NZD per week, NZD 39.99 per month, or NZD 399 per year. You will also get a 7-day free trial of the service.
Options:
Sky Sport Now (7-day free trial)
6. How to Watch World Cup 2022 Live Streams in Other Countries?
India
Germany
France
Spain
Italy

Sports18 (free)
JioCinema App (free)

TF1 (free)
Mediaset (free)
RAI (free)
How to Watch World Cup 2022 Live Streams from Anywhere with a VPN?
After knowing where to watch World Cup 2022 for free, what if you're living in any other country where you are unable to watch football matches? In such cases, you can use a VPN to access a free live stream of World Cup 2022 games. If you're not already familiar, then a Virtual Private Network (VPN) is a browser extension or app that fakes your location and provides several security advantages so that you can enjoy greater online freedom and anonymity when using a VPN. The most common reason why people use VPNs to fake their location on the internet is to access popular streaming services blocked in any specific location.
What if you want to watch World Cup 2022 match on BBC iPlayer from outside the United Kingdom? With the help of a VPN, you can connect to a server in a UK city, open BBC iPlayer, and access geo-restricted content i.e. football games that people can watch only from a physical location in the UK.
You have much to gain by using a VPN; however, not all VPNs are built equally. For your convenience, you can try ExpressVPN, and here is how you can use VPN to watch World Cup matches:
Step 1: Sign up for ExpressVPN and install it on your device.
Step 2: Set the location to the UK from the options given in the list.
Step 3: That's it; now you can watch English-language broadcasts of every World Cup game for free on BBC iPlayer or ITV Hub.
Where is the 2022 World Cup Taking Place?
As discussed earlier, the FIFA World Cup 2022 is taking place in Qatar from November 20 to December 18. The total of 64 games will be played to determine the next champion. The choice of Qatar as the host of the 2022 World Cup has created several controversies. These concerns were regarding both Qatar's suitability as a host country and the fairness of the FIFA World Cup bidding process. Criticisms were made that the country has faced various corruption and bribery allegations, as well as, scrutiny over its exploitative treatment of migrant workers and less than progressive stances on women's rights.
Qatar's strict laws related to alcohol consumption are also believed to cause serious tension with international tourists and fans. Moreover, the Australian squad and several other national teams have released statements questioning FIFA's decision to award the World Cup to Qatar.
How to Download World Cup 2022 Highlights for Offline Playback?
If you still can't access the live stream or have missed any of your favorite matches, then you can download World Cup 2022 highlights and watch them later wherever and whenever you want to.
You will find quite a lot of services these days that claim to provide both football videos and highlights. But most of them aren't helpful in reality and also charge hefty fees. That's where the football video downloading tool comes into play.
YT Saver is a powerful software that can help you download football highlights for offline watching. It is one of the best HD video downloaders with its highly intuitive and clean User-interface makes downloading football videos as simple as possible.
This program is compatible with more than 10,000 popular streaming platforms, which means you get a never-ending list of highlights and football videos to download from any platform.
How to Download World Cup 2022 Highlights for Free
Step 1 Go to YouTube or any other platform from where you want to download the World Cup highlights. Open the particular video page and copy its URL from the browser address bar.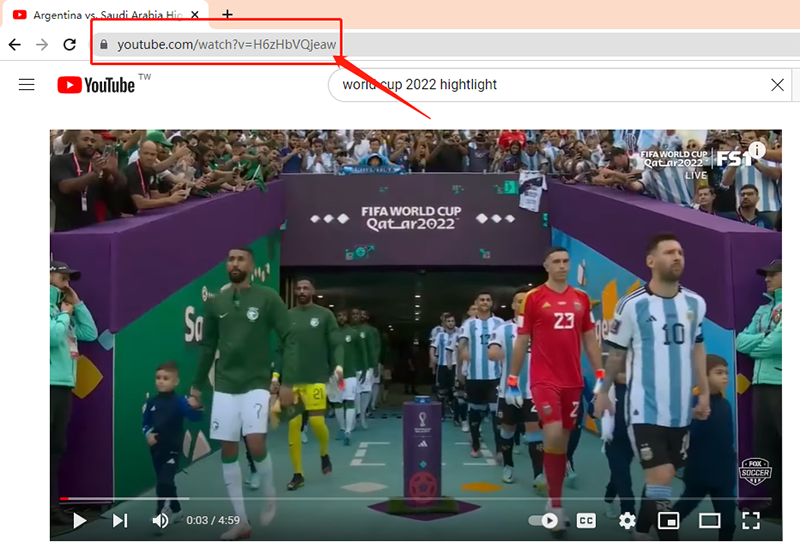 Step 2 Launch the YT Saver on your computer, and choose the required output format and quality from the Preferences section.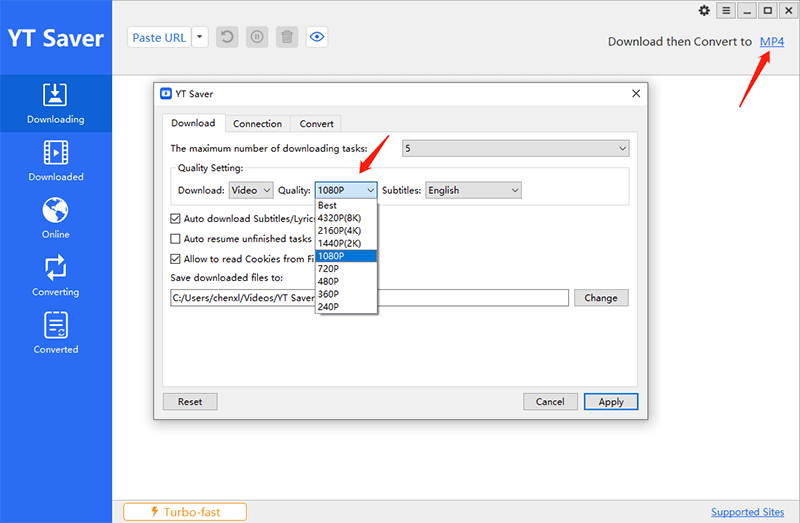 Step 3 Just hit the "Paste URL" button, and YT Saver will instantly start downloading football highlights on your device.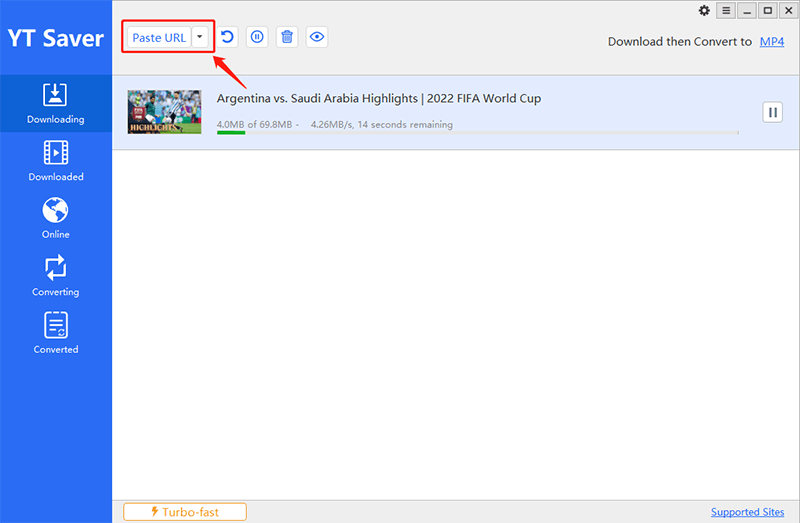 Step 4 When the process gets completed, head over to the "Downloaded" section of the program and enjoy your favorite match's highlights.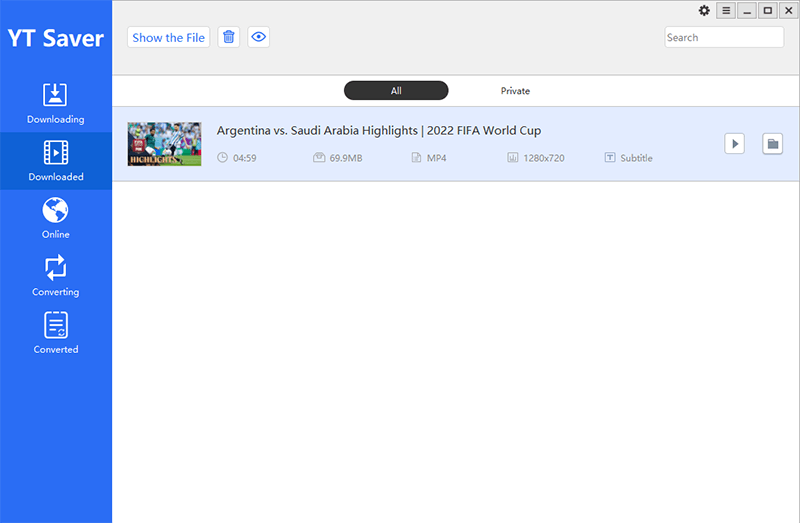 Conclusion
The FIFA World Cup 2022 has already started on Nov 20 and we are in the group stage of the tournament right now. From this article, you came to know about where to watch World Cup 2022 from different countries of the world. Also, we have provided you with methods to watch live streams from anywhere with a VPN and download World Highlights for offline playback. The best solution available is undoubtedly in the form of a YT Saver. Not only it provides the easiest way to enjoy your favorite football matches but also ensures that you will get the highest quality videos.
Support 10,000+ video websites, including YouTube, Facebook, etc.
Download football highlights in 20+ output formats
Support various video resolutions, like 1080P, 4K, 8K, etc.
Provides an ultra-fast downloading experience
Cut YouTube videos and save required parts of videos
Lainey
A Internet technology enthusiasts, editor and content creator who spends most of her time bringing the interesting, entertaining, original and well-written articles to people who love Internet Technology too.