5 Platforms to Watch The Owl House Online for Free in 2023
Content
"I have Amazon prime and it's subscription but it says it's not available in your region (I live in India). It's not available anywhere else except for YouTube where it's just all in clips and I can't find all the episodes. Does anyone know any site or app where I can watch The Owl House?"
You will see massive relevant posts on Twitter or Reddit if you enter keywords "where to watch the owl house", "the owl house season 3", and etc. Given that, we did a series of tests to help every movie buff to stream their favorite TV series/movies/cartoon/anime freely. Today in this article, we'll present 5 available platforms to watch The Owl House online free and how to download The Owl House episodes for offline playback, just read on and dig for useful stuff!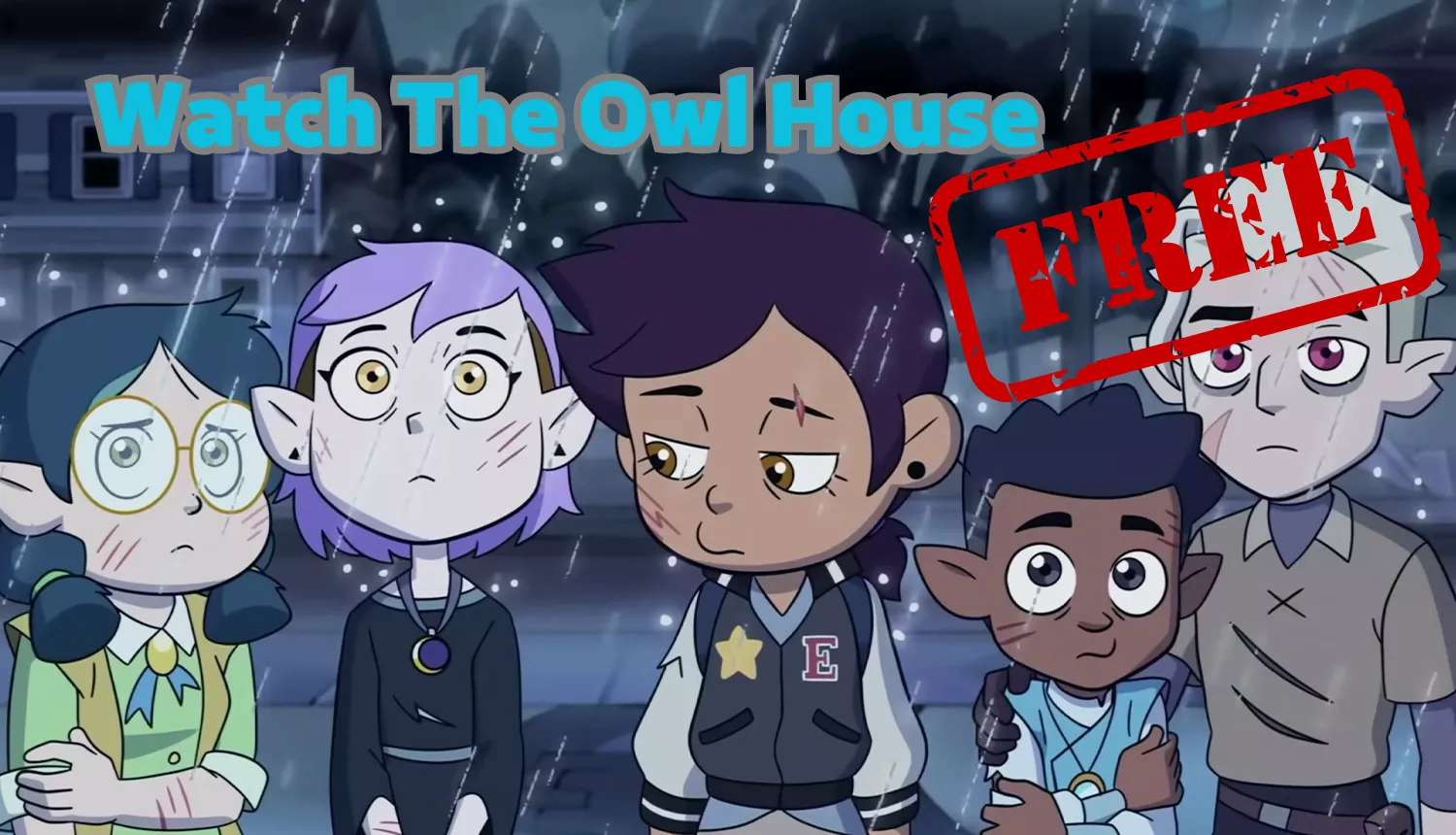 Part 1: A Brief Summary of The Owl House
Created by Dana Terrace and released on Disney Channel, The Owl House tells a story of Luz, a human girl who travels to the magical world by accident, and befriends the rebellious witch Eda and the demon King in the magical world, takes risks together, and continues to grow.
It is about a mortal Luz, who has a lively and cheerful personality and always gets into trouble at school because of her ideas. Her mother decides to send her to the summer camp, unexpectedly, on the way to the summer camp, Luz was robbed of her favorite book by an owl on the road, and accidentally entered the magical world. After that, Luz meets the owl lady Eda and her demon roommate King. Luz, who has no magic but dreams of becoming an excellent witch, then start to learn magic from Eda, and started her journey in the fantasy magic world.
Part 2: 5 Free Platforms to Watch The Owl House Online
The Owl House is originally aired on Disney Channel as we know, but how can we watch The Owl House season 3 or relevant content if we don't have Disney + or where we live in can't access Disney+ video? Here are 5 best approaches according to our tests.
1. YouTube
The full season 3 of The Owl House is available on the official Disney Channel YouTube channel! Here is a hint, if you can not watch The Owl House on YouTube, try to use a VPN and switch your IP as the United States, the United Kingdom, or Australia. And this is the best answer to "where can i watch the owl house season 3".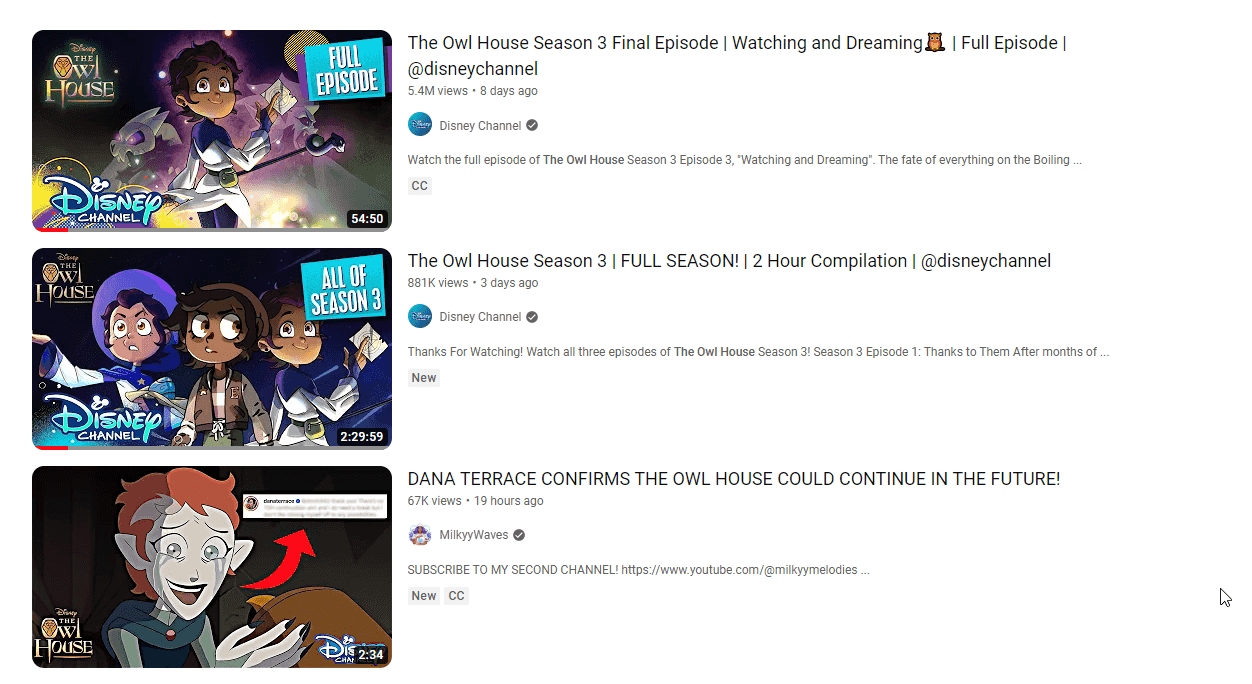 2. tohTV
Tohtv is another workaround to watch The Owl House online free that shared by a Reddit user. Go to the homepage of Tohtv ( https://tohtv.com/ ), then you will see the whole seasons and episodes of The Owl House online. Select the needed one and start to stream!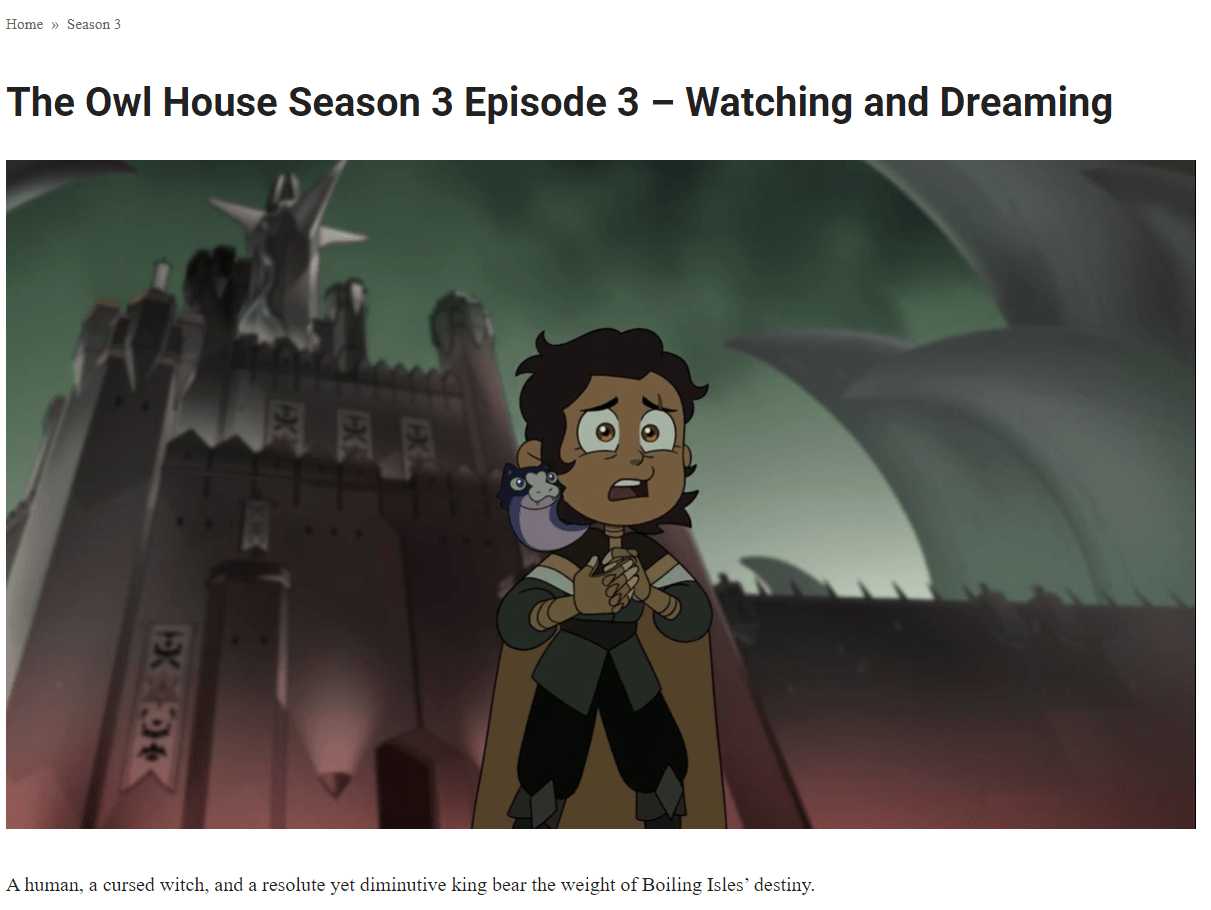 3. Fmovies
FMovies is a streaming site for series and movies, although it is more focused on the best availability of movies. As a matter of fact, it has a good reputation when it comes to the newest updates of popular TV series like The Owl House. It requires no registration to watch video content.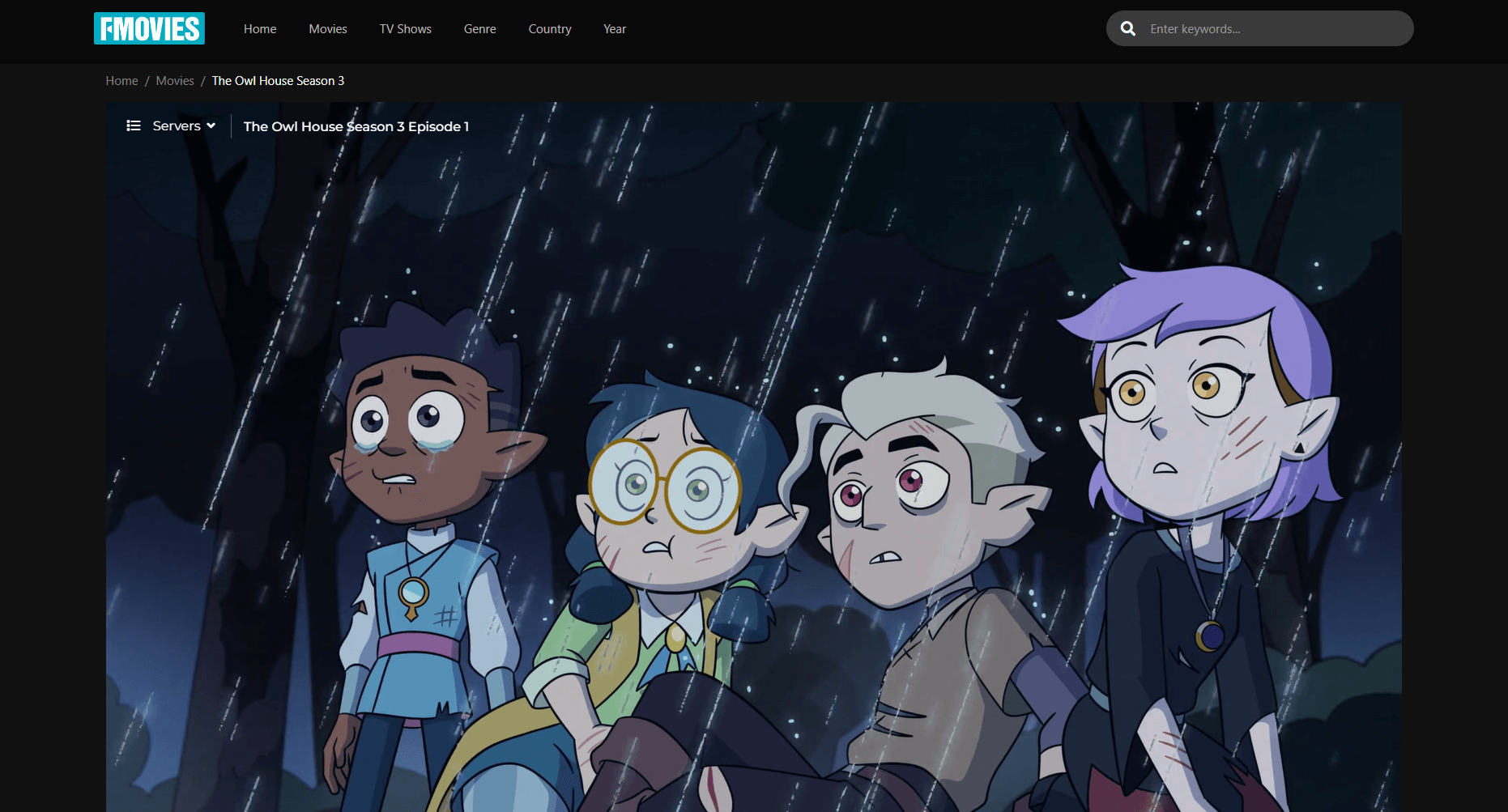 4. Internet Archive
Sometimes you can take full advantage of Internet Archive, which is non-profit library of millions of free books, movies, software, music, websites, and more. It's not rare to find some popular movies/TV series on it. Fortunately, we found The Owl House episodes on it.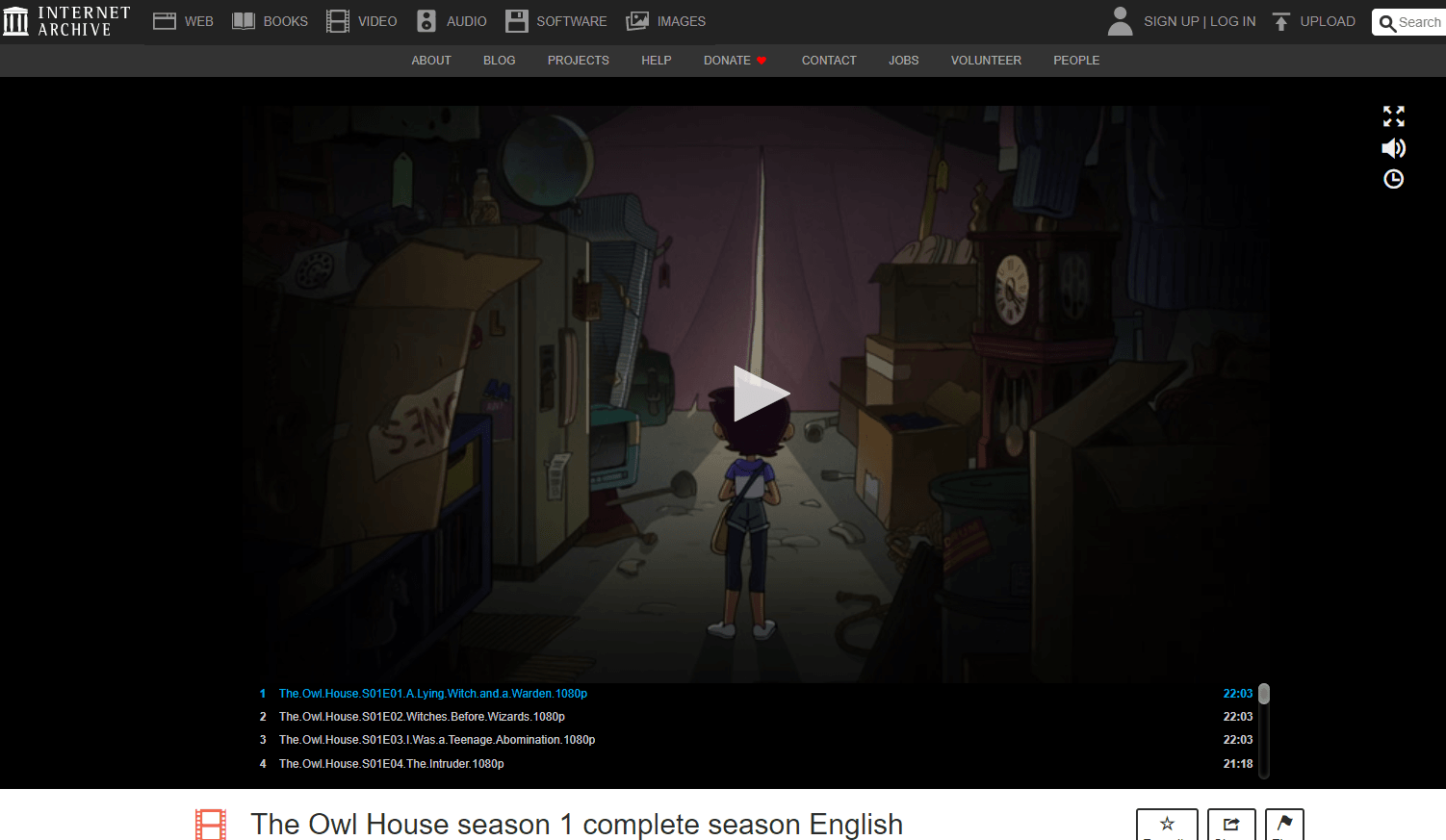 5. TheOwlClub
The team of TheOwlClub is a community part of the fandom of the series "The Owl House". They claim that they are not for profit and seek to help the community to stay up to date with their favorite series through an excellent service, without ads and that works well even on low quality Internet connections.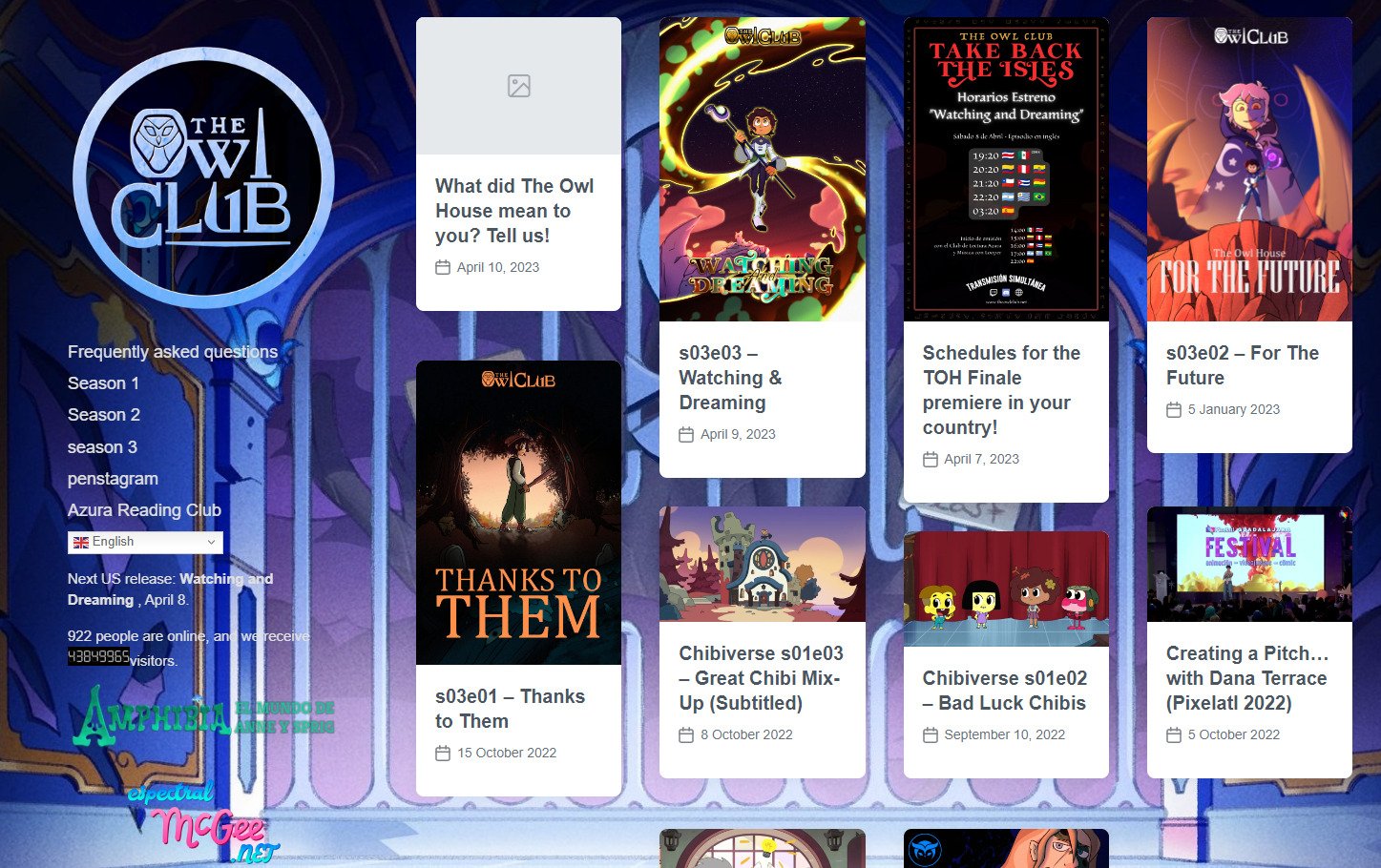 Part 3: How to Download The Owl House for Offline Playback
Considering that video sharing sites are frequently updated and changed, we can't not guarantee those mentioned websites will always be accessible. Therefore, we strongly recommend people to download The Owl House episodes or other favorite TV series video to their personal devices for unlimited playback. In such a case, YT Saver Downloader is regarded as the best program to download any video from YouTube/Vimeo/Instagram/Dailymotion/TikTok/Most movie streaming sites.
Apart from that, YT Saver supports a great variety of output format, including MP4, MOV, WMV, AVI, FLV, MKV, HEVC MP4, HEVC MKV, M4A, MKA, WAV, AAC, FLAC, AIFF, OGG, and more.
It allows you to browse for the video and audio sharing sites easily with a built-in web browser.
The software can support over 10,000 websites, including YouTube, Facebook, and more.
It can download complete playlists and channels.
Supported video resolutions for downloading range from 320p, 480p, 720p, 1080p, 2K, 4K and 8K.
The downloaded videos can be converted to MP4, 3GP, MKV, WMV, AAC, WAV, OGG, etc.
It has a built in Private Mode. You can protect some videos and audios from prying eyes.
Check detailed steps to download video from websites.
Step 1 Open YT Saver after installation. You can adjust settings like Video Quality, Download Speed, The maximum number of downloading tasks, Subtitles language, output directory, and etc. by clicking the gear icon.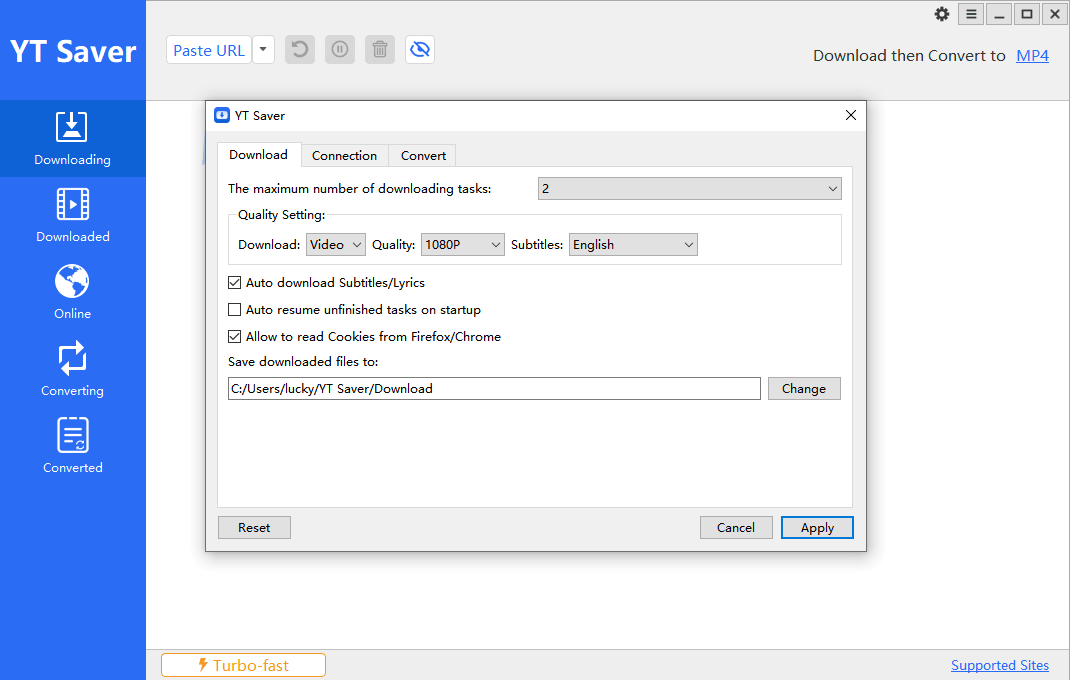 Step 2
Copy and paste the URL of target video. Go to any page you want to grab the videos, and copy the URL. Then back to the homepage of YT Saver, just simply hit the button "Paste URL", this program will automatically analyze and fetch the video.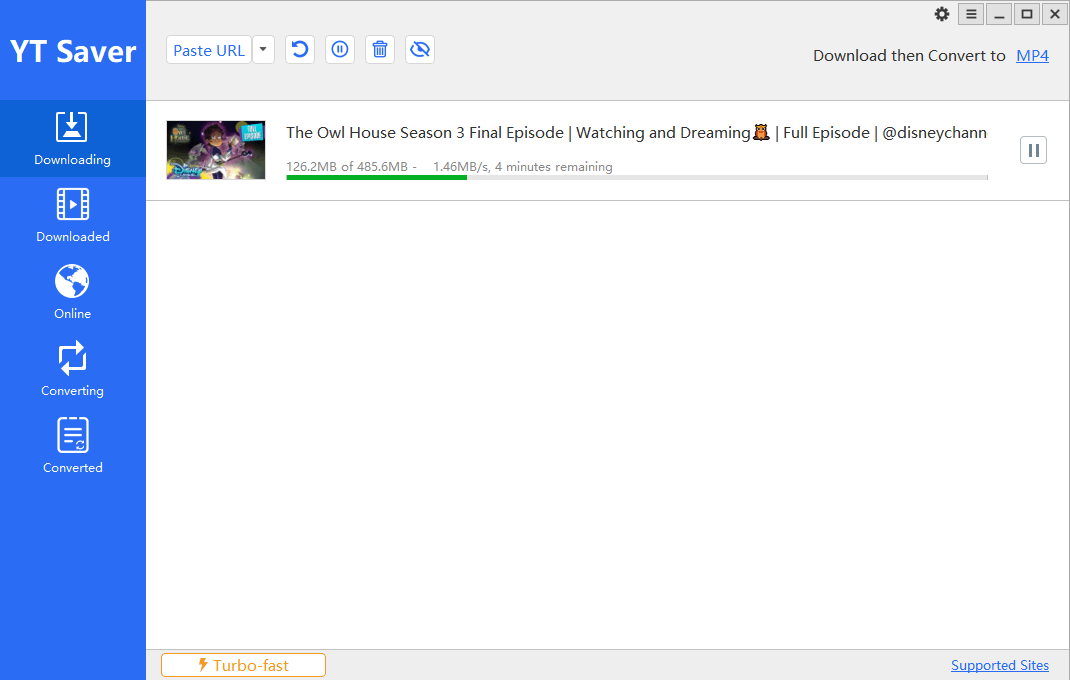 Step 3
When the download task is complete, you can check the downloaded video on the "Downloaded" tab.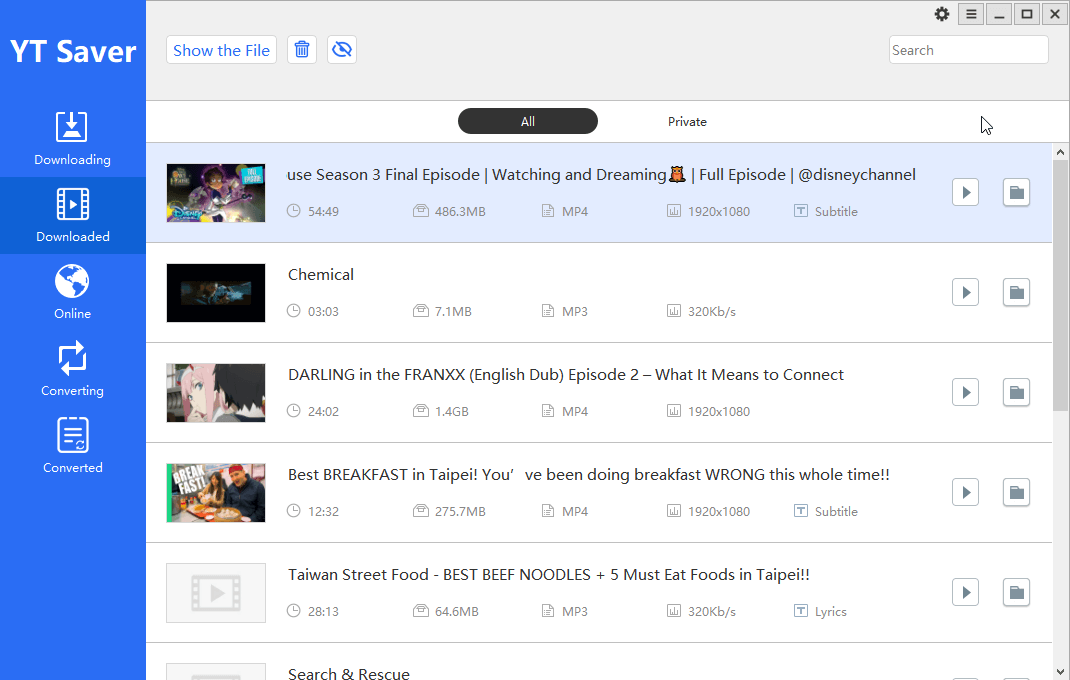 Note:
YT Saver also provides an advanced function – "Private Mode". As the name implies, users can hide certain downloaded videos in the private folder.
Hazel
With my keen interest in this field, I stay up-to-date with the latest trends and technologies in video processing and online video solutions. I cover a broad range of topics, including video compression techniques, live streaming technologies, video hosting platforms, and more.