OnlyFans is a great social media platform that allows you to follow your favorite artists and celebrities while getting exclusive content from them. If you're already using OnlyFans, then you must be familiar with how it works but if you want to know how you can save videos from messages in OnlyFans, this guide is here to help you out!
We have gathered methods that are proven to be helpful for downloading videos from messages using OnlyFans video downloader and a browser extension.
How to Save Videos from Messages in OnlyFans on PC/Mac
A variety of content can be sent through messages on OnlyFans, including photos and videos. You might be surprised to know that it is pretty simple to download videos from OnlyFans chat if you have the right tool in hand.
For that, YT Saver is a reliable program that makes the process of downloading OnlyFans videos a lot easier and less complicated. It allows you to download videos in HD, Full HD, and up to 8K resolution without disrupting the original quality. The powerful bulk download feature of YT Saver is great for downloading multiple videos at a time with a 1-click operation.
Not only OnlyFans, but you can also use this software to download content from other video-sharing platforms and websites, including YouTube, TikTok, Instagram, Dailymotion, etc.
How to Download Videos from OnlyFans Chat to MP4 for Free?
Step 1 Launch YT Saver on your computer and head over to the Preferences section from the main interface. Here, select your required output format and quality, such as Video (MP4) and 1080P.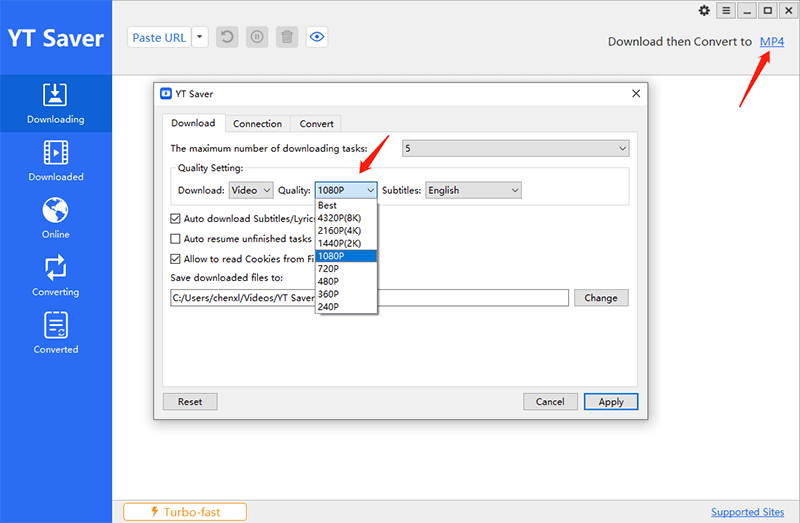 Step 2 Use the built-in browser of the program and go to the OnlyFans website and log in to your account.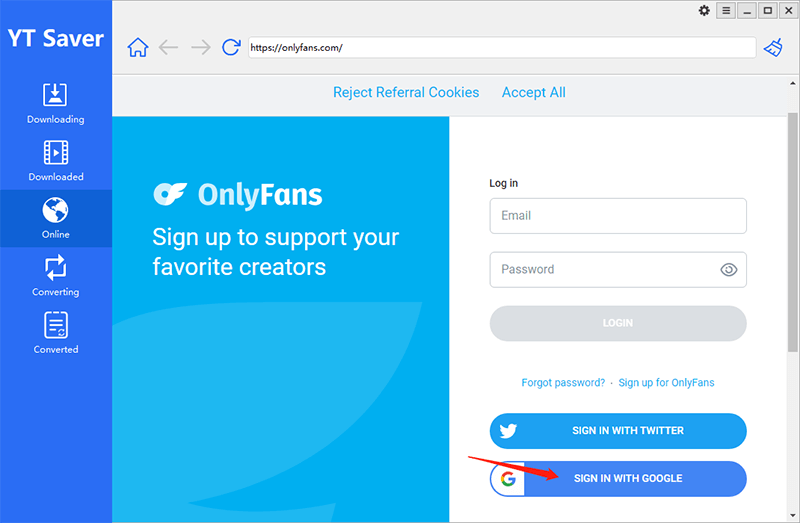 Step 3 Now, click on the messages tab and open the chat from where you want to download the videos. Select the particular video and click on the Download button.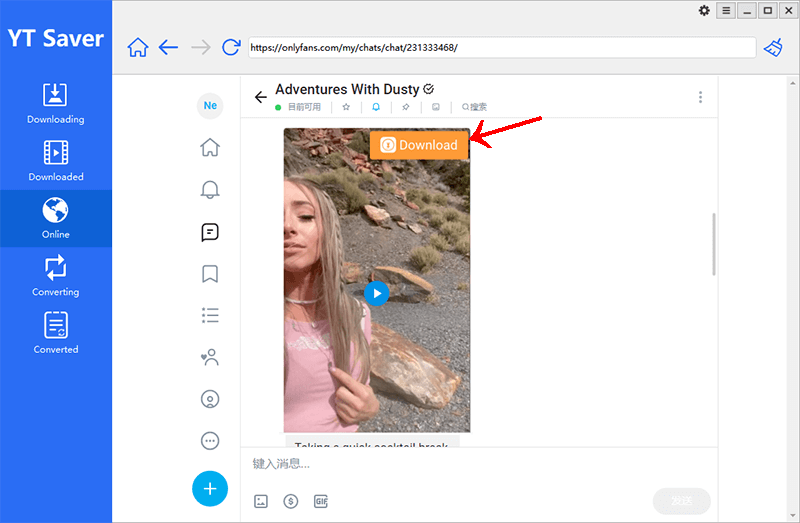 Step 4 Once you have clicked that button, the OnlyFans video download in your preferred format and quality will get started instantly.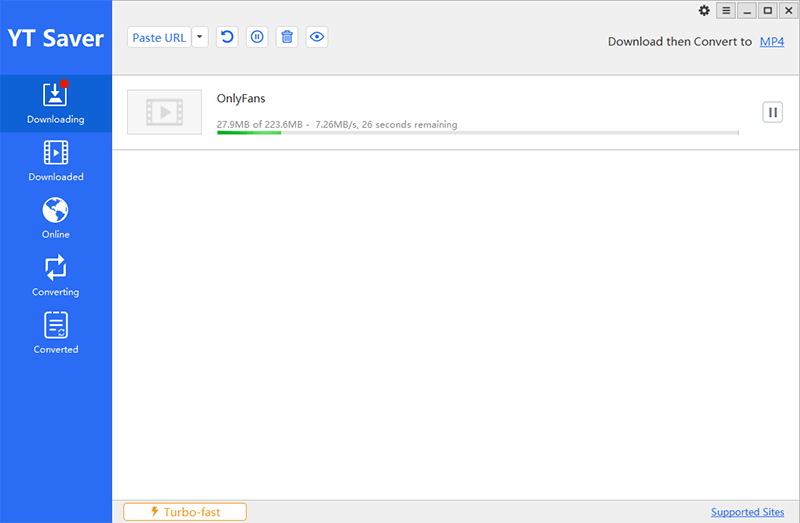 How to Save Videos from Messages in OnlyFans Using Chrome/Firefox Extension
Another method you can use to save videos from messages in OnlyFans is with the help of a browser extension known as DownloadHelper. It is a dedicated browser extension for Chrome and Firefox that can help you download videos from online sites, including OnlyFans. When you install this extension to your browser, it will add a download button that allows you to save videos on your devices.
Moreover, if too many ad videos pollute the Video DownloadHelper hits list, you can select unwanted videos from a particular website and add them to the blacklist.
How to Download Videos from OnlyFans Chat with Video Downloadhelper?
Step 1: First of all, you will need to download and install Video DownloadHelper to your web browser i.e. Chrome or Firefox.
Step 2: Once you have added the extension to your browser, go to OnlyFans.com and open your account with the login details.
Step 3: In the next step, go to the messages section and open the particular chat from which you want to download OnlyFans videos.
Step 4: You will find the 3-dots sign under each video. Just click on it and select the Download tab from the provided list of actions.
Step 5: This will initiate the downloading of the OnlyFans video on your device.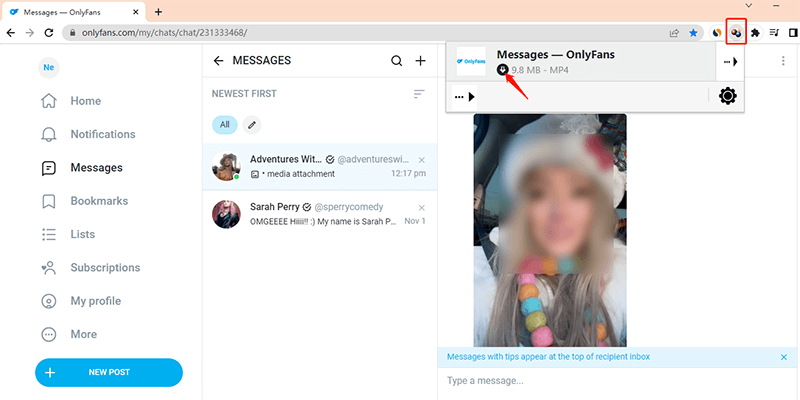 Note: While this browser extension allows you to download videos from OnlyFans chat, but it only supports downloading a limited number of videos in a few output formats.
Conclusion
So, we have provided everything you need to know in order to be able to save videos from messages in OnlyFans. Both the methods given above are great for downloading OnlyFans videos. However, YT Saver offers more value than any other downloading solution available in the market. It has advanced features for seamless downloads of any type of video content from any platform on the web. That's not all; you can download videos in various resolutions at high speed, which makes it the best OnlyFans video downloader for most people.