How to Download Starmaker Song to MP3 and MP4
Content
As we all know, StarMaker is a wildly popular singing app. It provides the ability to select your preferred songs and sing along with more than 100 million other users around the world. If you find an album that you like on you StarMaker feed and you wish to download it in MP3 or Mp4 (video), you need a StarMaker song downloader. If you don't know how to download StarMaker song, you've come to the right place.
Without any further ado, let's learn how to convert StarMaker to MP3 or MP4 file.
How to Download Starmaker Song on Android/iPhone
Here, we will discuss 2 different methods to download StarMaker songs in MP4 and MP3 format on your Android/iOS devices.
Method 1: How to Download StarMaker to MP3?
To download the songs in your Android phone or iPhone, just follow the below mentioned steps:
Step 1: For StarMaker song download in your android phone download the app Sing StarMaker Downloader APP from Google Play Store. Similarly you can download the app from App Store on your iPhone.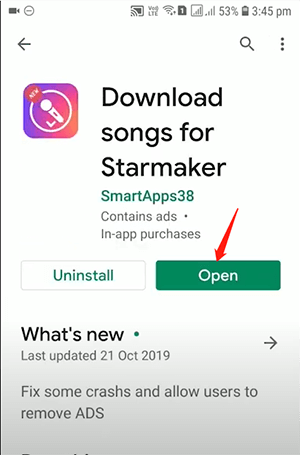 Step 2: Now go back to the Starmaker app and copy the link of the song you want to download. Click on Share button > copy link.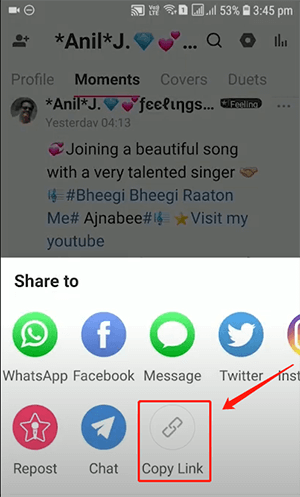 Step 3: Now go back to downloader and the app will automatically detect the link and press on download button.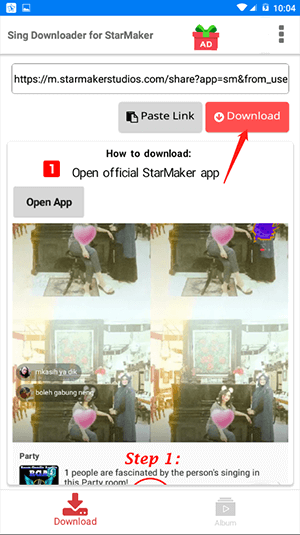 Step 4: By default the downloader saves all the files in mp4 format but if you want the songs in mp3 format click on the convert to mp3 option that will pop up after analyzing.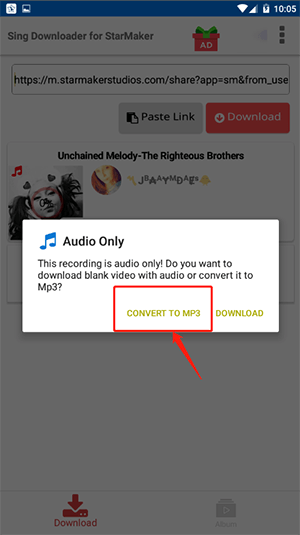 Step 5: You will then get redirected to another web page. Scroll down and press start conversion. After the conversion it will get downloaded in the internal Downloads page.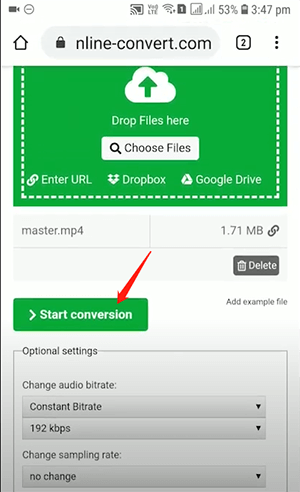 Step 6: The file will be saved in the name Master. You can rename it anytime you want.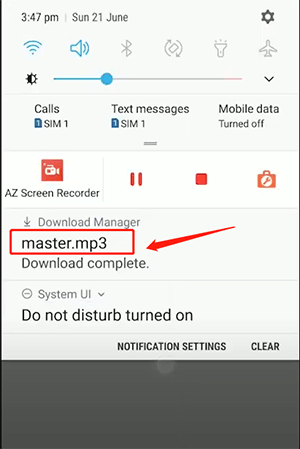 Method 2: How to Download StarMaker to MP4?
Step 1: To download in the MP4 format, go to StarMaker app and copy the link of the video you want to download.
Step 2: Open the sing maker app and paste the link in the box.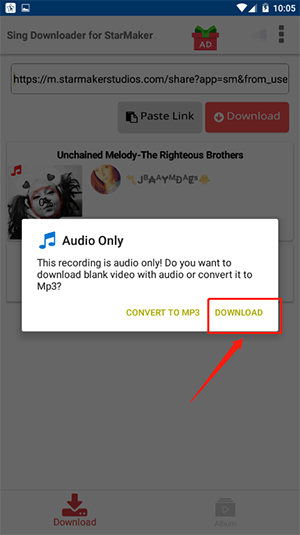 Step 3: Press on Download button. The downloaded video will be stored on the default StarMaker folder.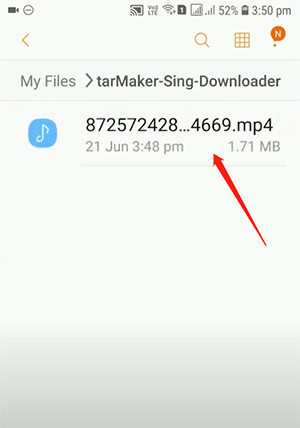 How to Download StarMaker Video Song on Windows/Mac
If you want StarMaker video song download on Windows/Mac, follow the simple steps:
Step 1: Visit the StarMaker site and search for the video you want to download.
Step 2: On the screen you will see three dots. Simply click the 3 dots and select the download option.
Step 3: Download the StarMaker mp4 file to your computer.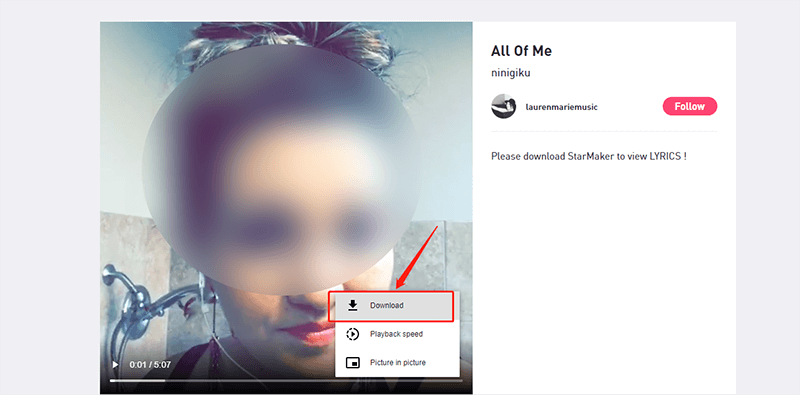 Now, if you are looking to convert your StarMaker into MP3, you will require an mp4 to mp3 converter. For this, you can make use of a specialized program, known as YT Saver, to convert MP4 format to MP3.
Here's how you can use YT Saver's converter function to convert StarMaker MP4 files into MP3:
Step 1: Install the YT Saver software and launch it on your computer.
Step 2: Now, go to the Converting tab from the left toolbar and click the + button to add StarMaker mp4 file from the computer.
Step 3: Select the output format to MP3 and quality as 320kbps from the preferences section.
Step 4: Click the OK button to start the conversion process, and once the process gets finished, you can get the MP3 file from the Converted folder of the program.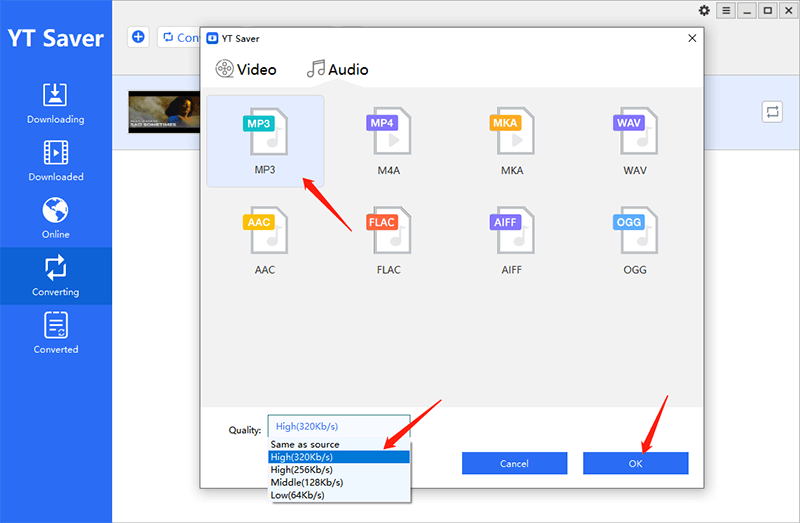 Bonus Tip: How to Download Karaoke to MP3, MP4
YT Saver Video Downloader is a simple but powerful application which allows you to save online videos and music, including any Karaoke performance you like. It can let you download any video from the internet in more than 20 video and audio output formats, including MP4 and MP3.
This downloader software also offers 10X faster download speeds, allowing you to download your StarMaker or karaoke files with ultra-fast speed.  Furthermore, you get download playlists, channels, and albums from YouTube, Spotify, etc. music streaming sites in a few seconds.

How to Download Karaoke to MP3, MP4 from YouTube?
Step 1 Simply search for the karaoke video on Youtube and copy the Karaoke video URL from the browser address bar.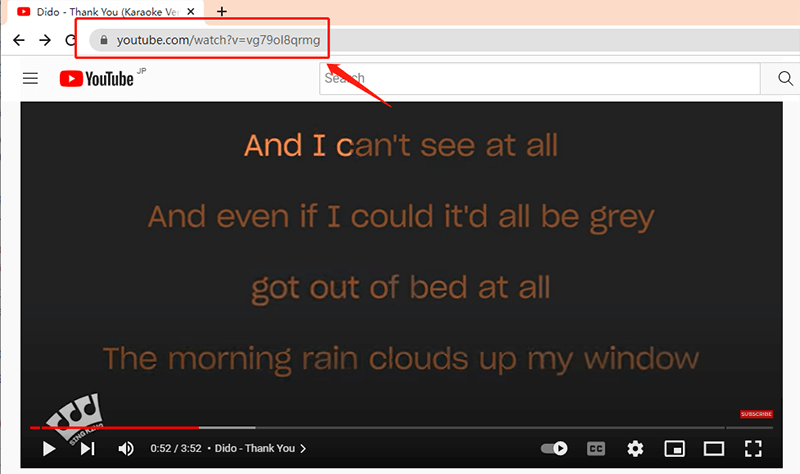 Step 2 Open the YT Saver software, choose the output format you would like for the video, such as mp4/mp3 and quality in which you want to download the file.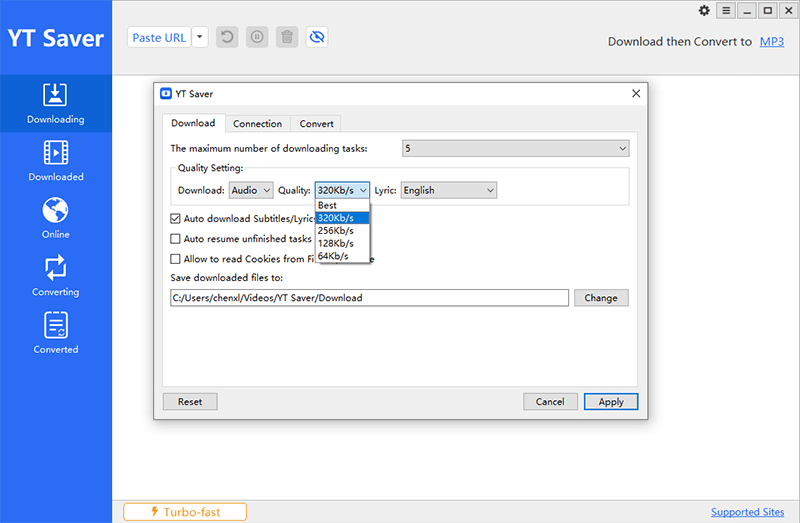 Step 3 Now click on the "Paste URL" button and the karaoke video will start downloading automatically.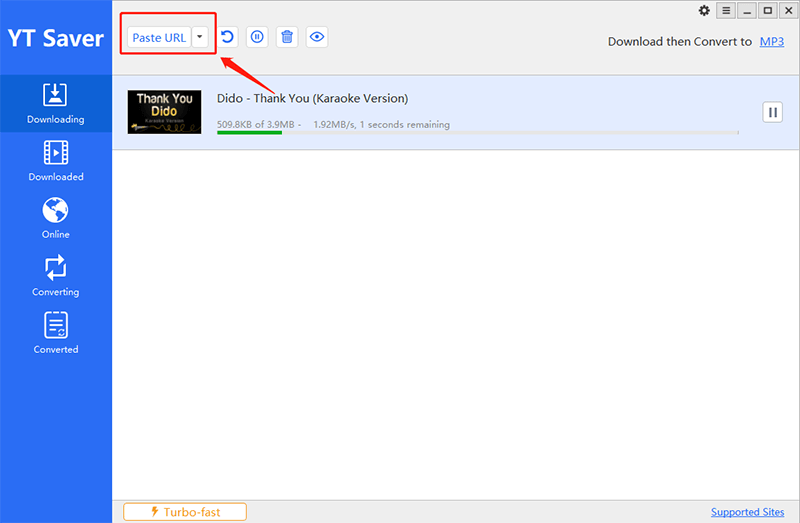 Step 4 Find the karaoke video and music on the Downloaded tab.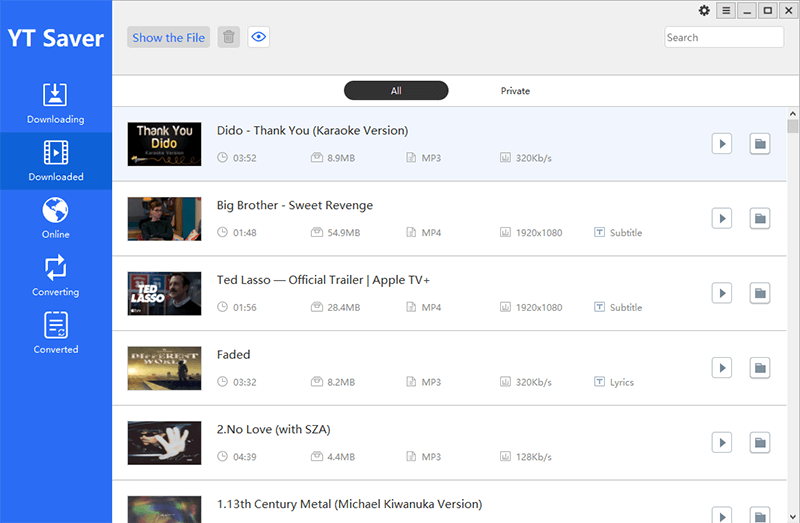 Conclusion
After reading this article, we hope now you know all the easy and straightforward methods to download StarMaker songs. It is pretty simple to download StarMaker videos in both mp3 and mp4 format. We have discussed above all the methods you can easily download files in both formats on your phone or computer. YT Saver is the best option to enjoy your videos for offline use, as it provides many additional features such as built-in browser, video cutter, etc.
Supports 10,000+ video/music sites, like YouTube, Spotify, Instagram, etc.
Download videos in SD and Full HD resolutions, even 4K or 8K
Get MP3 downloads in highest quality 320kbps
Allows you to cut or crop the YouTube videos
Download playlists, channels, and multiple videos in one click
Comes with a built-in web browser and file manager
Lainey
A Internet technology enthusiasts, editor and content creator who spends most of her time bringing the interesting, entertaining, original and well-written articles to people who love Internet Technology too.