Patreon is one of the platforms on which the creators get paid for creating content, such as videos, songs, comics, and more. Videos are the major portion of the content on Patreon and many times users want to keep these videos forever even if they cancel the subscription. And due to this, they need some ways to download Patreon videos on their devices.
Here, we will introduce several Patreon video downloaders to help you complete this task.
Download Patreon Videos Using Best Patreon Video Downloader
There are so many options for Patreon video downloaders but the most convenient one is through using YT Saver Video Downloader. It will allow you to download Patreon videos without quality loss at 10X fast speed. Not only Patreon, YT Saver also enable you to download videos from Onlyfans, YouTube, Instagram, Dailymotion, etc.
Moreover, YT Saver provides a wide range of output formats, including MP4, MP3, MOV, AAC, OGG, etc. to save you time, it comes with a powerful function to bulk download multiple videos simultaneously.
How to Download Patreon Videos to Mp4 on PC/Mac?
Step 1 First of all, launch the already installed YT Saver software on your computer and select the required output settings, such as format and quality, from the Preferences tab.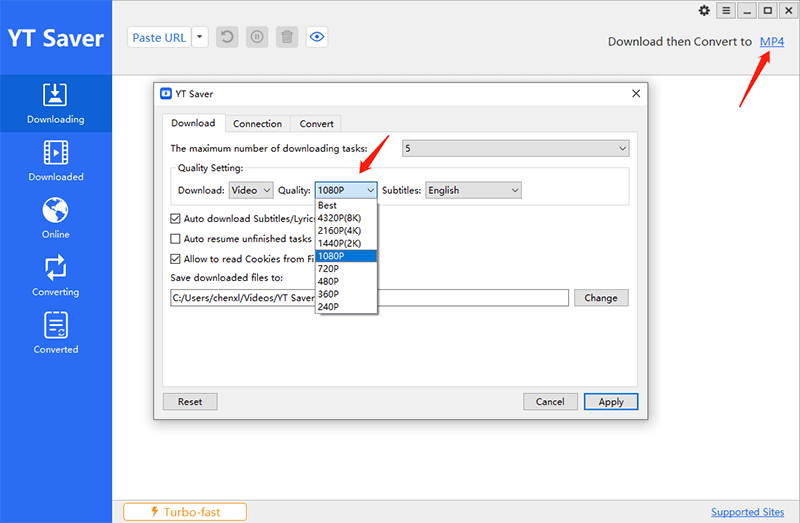 Step 2 Now, open the built-in browser and go to patreon.com. Log in to your Patreon account by putting the relevant credentials.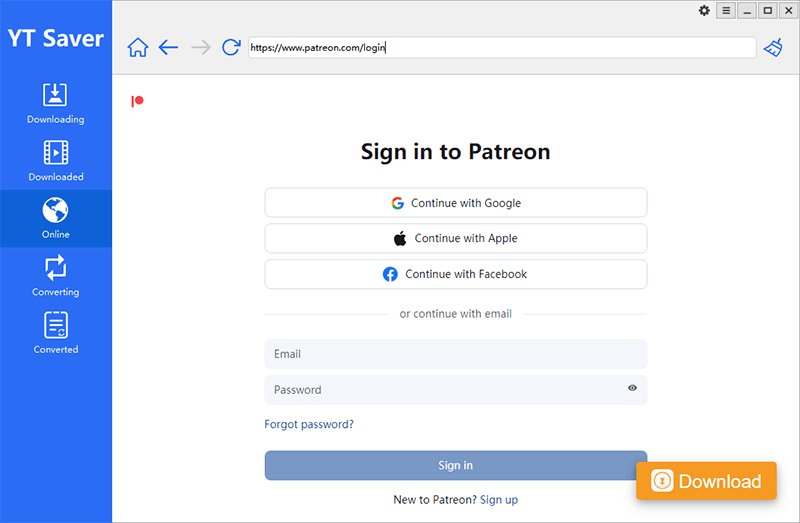 Step 3 After logging in to your account, search for the video that you are looking to download. Once you have opened the required video page, click on the Download button.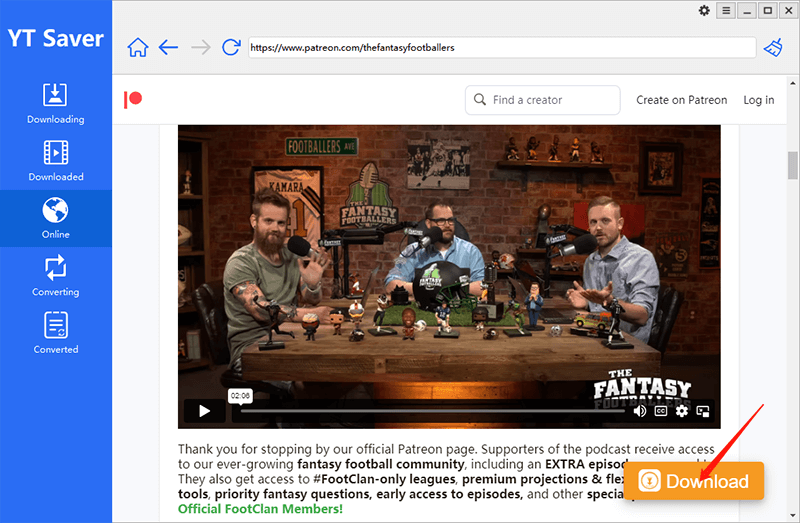 Step 4 The Patreon video will start downloading instantly, and when the process gets completed, you can find it on the Downloaded tab of the software.
Download Patreon Videos Using Firefox Extension
Being one of the most used web browsers, you can find many useful extensions and add-ons for Firefox. One such tool is Video DownloadHelper, which allows you to download online videos from various websites, including Patreon. By using this browser extension to download videos from Patreon, you can get your videos saved without installing any software. In simple words, it can help you get your hands on the best reach videos to download.
How-to Steps:
Step 1: After installing the DownloadHelper extension on your Firefox browser, select the video that you want to download.
Step 2: See if the video has accessibility to be downloaded.
Step 3: Once you have selected the video that you want to download, the process is very simple.
Step 4: The browser will start preparing the video to get downloaded.
Step 5: After putting it on download, without taking much time, it will get your Patreon video downloaded on your device.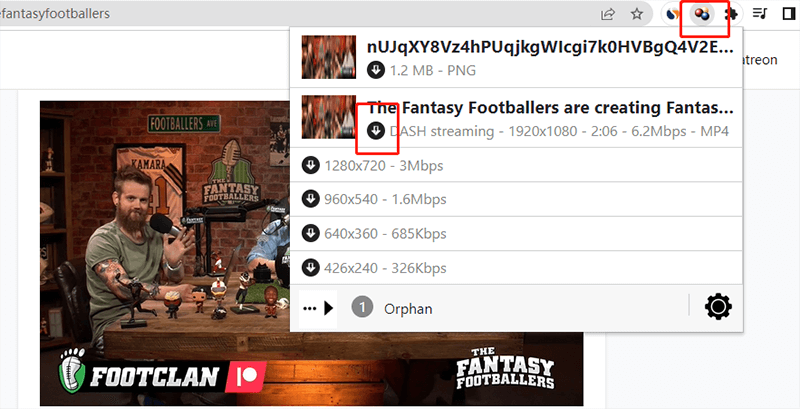 Download Patreon Videos Using Chrome Extension
If you are using Google Chrome, then Patreon Downloader will help you download videos and media from the Patreon posts.
The process to download Patreon videos using this browser extension is pretty straightforward. Once you install it on your browser, it will add a Download button to the top toolbar. After opening the particular post page, you will see the Patreon downloader on the top. You can download all the media attachments by using that tab in your required folder. The file name will appear to you and it will be adjusted according to the original name of the creator.
The Chrome Patreon downloader will download the files timely; however, it can only download up to 3 files at a time. Another notable feature is that the downloads will remain to continue even if you close the app.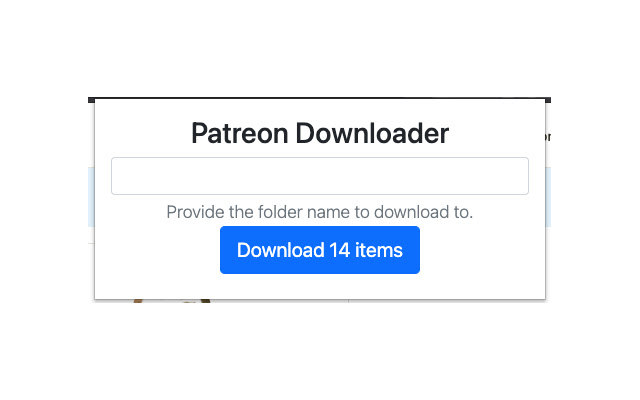 Conclusion
After testing various tools and solutions, the conclusion that we are up to is that the easiest and most convenient way to download Patreon videos is by using YT Saver. Compared to all other methods for Patreon downloaders, YT Saver provides various unique features that make it a highly powerful yet simple-to-use program.
If you have other tools to download Patreon videos, you can share them with us from the below comments.