OnlyFans is a content-sharing social media platform that allows content creators to set their subscription price and share their content with subscribers/followers. Although professional performers typically use the site (both amateurs and professional), but anyone including fitness professionals, can sign up and create content.
If you want to download your favorite creators' content on your iPhone, then you are at the right place. We will show you how to download OnlyFans videos on your iPhone in easy steps.
Related Reading
How to Download Onlyfans Videos on Android
Best Tool to Download OnlyFans Video to iPhone
The most efficient and reliable way to download OnlyFans videos is using desktop based software that will allow transferring downloaded content to your iOS devices afterwards. And for that, YT Saver Video Downloader can serve the purpose best. This tool can convert and download OnlyFans video files into MP4, 3GP MOV, WMV, WAV OGG, AIFF, HEVC MP4, HEVC, MKV, and other formats that are compatible with iPhone, iPad, Android Tablets, and Android.
You don't need to worry about the security of your devices, as YT Saver provides guaranteed reliability with 100% success rate. Another special thing about this amazing program is that it is dedicatedly available for Windows and Mac operating systems. So, you can install it and start downloading OnlyFans videos without worrying about the OS of your desktop computer.
How to Download Videos Using YT Saver OnlyFans Downloader iOS?
YT Saver Video Downloader is the best choice that offers an easy, fast and user-friendly download. Let's see how to download videos using OnlyFans downloader iPhone.
Step 1: Install YT Saver and Select Formats
Download YT Saver OnlyFans downloader and launch it on your computer. Select the output format and the video quality by heading over to the downloading tab in Preferences menu.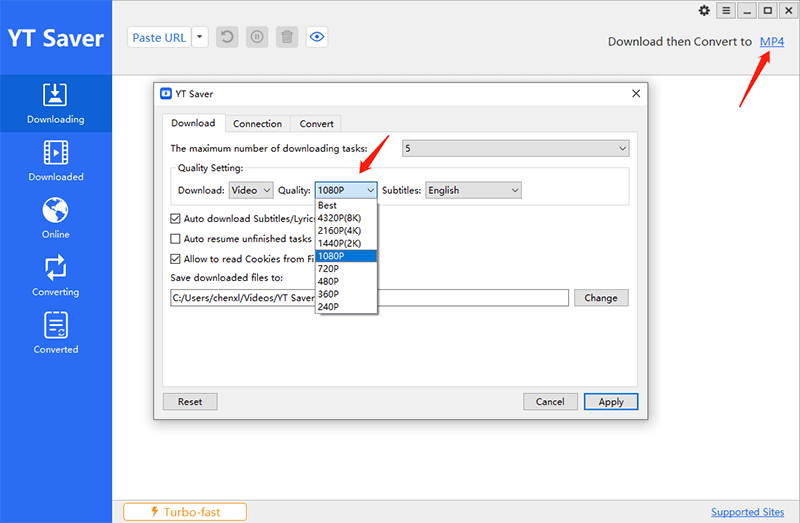 Step 2: Go to Onlyfans.com
In the next step, click on the online tab of the program and go to https://onlyfans.com/ using the built-in browser.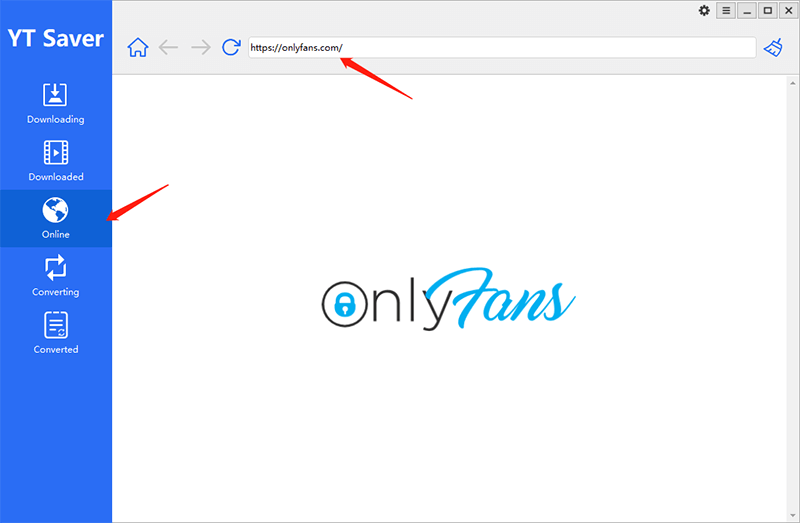 Step 3: Login to Your OnlyFans Account
Now, choose the OnlyFans video you wish to download, click the download button, and begin the downloading process.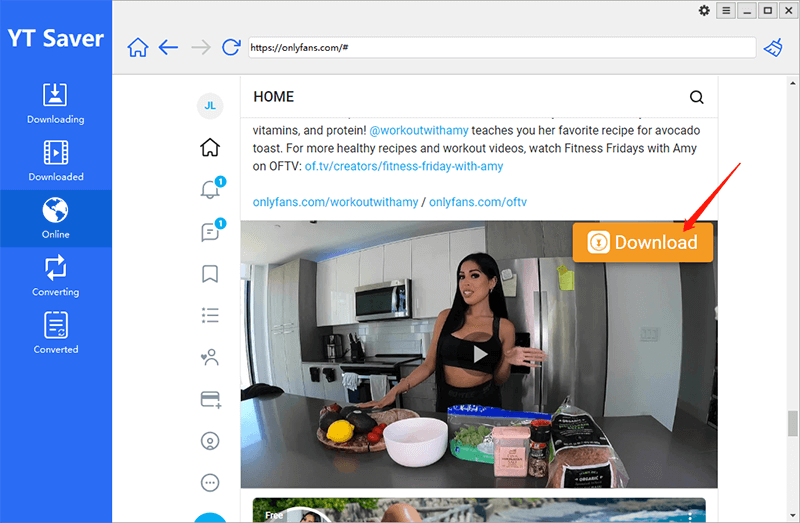 Step 4: Get Your Downloaded Video
When the download process is completed successfully, you will be able to access the video inside the Downloaded tab of the software.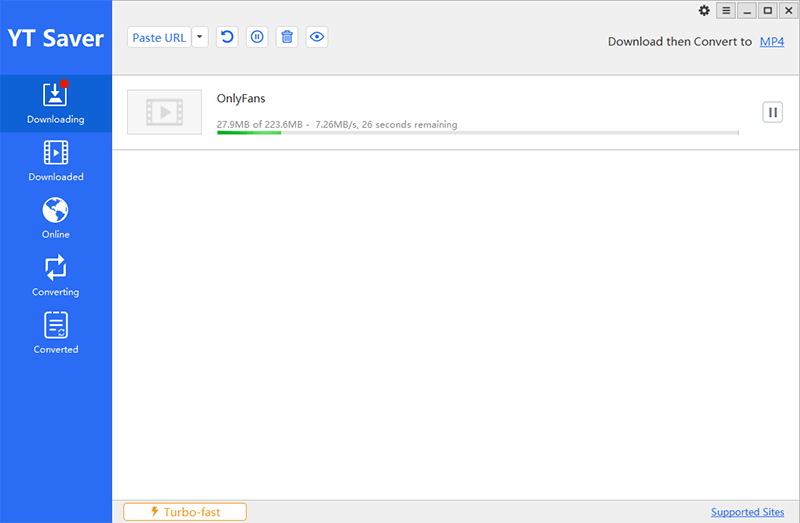 Step 5: Connect Your USB
Connect your computer to your iPhone via USB cable. Then, transfer the downloaded OnlyFans files to your iPhone using the iTunes software and enjoy your video.
Frequently Asked Questions (FAQs)
📱 Is it possible to download OnlyFans ++ for iOS?
It is impossible to download the APK of OnlyFans++ on your iPhone or Android phone. It is essential to know that OnlyFans hacks mod apk are fake; it is not legal to use. The fake applications are all full of viruses. Numerous people have claimed to download the app and ended up with a lot of viruses on their computers. If you don't know how to fix it, you'll lose funds and your data. Do not waste time downloading Onlyfans APK. We do not advise you to perform this kind of illegal activity and get caught in a trap.
🛠 How to fix OnlyFans not working on iPhone?
Sometimes when OnlyFans stop working, you can do a few minor things to make it work again.
Try clearing the browser cache
When the cache memory gets full, it can cause OnlyFans to stop working
Use VPN
When you are not in a compatible location, it can cause problems for your OnlyFans account
Remove background applications
If you don't have a steady internet connection, it can also cause OnlyFans to crash
Compatible with Pornhub, Xvideos, Fansly, YouTube, etc.
Download complete playlists and channel videos in just one click
Download unlimited number of single videos at 10x faster speed
Provides a Private Mode to save your downloaded content
The built-in browser allows the users to download OnlyFans videos directly from the site