JW Player is an open-source framework that allows embedding videos on websites. It supports Flash and HTML5 videos, which allows users to stream videos across various platforms.
It's not easy to download videos from JW player because they are embedded in web pages. While it has improved the loading speed on the internet, you'll still need to view or save your favorite JW Player videos offline.
In this article, we will discuss 7 effective ways to download JW videos so that you can watch them anywhere and anytime even without the internet.
Best JW Player Downloader Software Recommended
No matter if the video content you want to download is on streaming sites or in the web browser, you can utilize the YT Saver Video Downloader to download your videos easily.
This is an ideal option to download JW videos because it is a powerful software that not only allows the users to download their favorite videos but also offers conversion of offline or online files into more than 20 output formats, including MP4, MP3, MOV, AAC, etc.
YT Saver has the ability to work fantastic with all websites, like YouTube, Instagram, TikTok, Dailymotion, etc., and provides you with high-resolution video choices ranging from 720k, 2k, 4k, and 8k.
How to Download Videos from JW Player on Windows and Mac?
Step 1 First of all, choose the JW player video that you want to download and copy its URL from the address bar of your browser.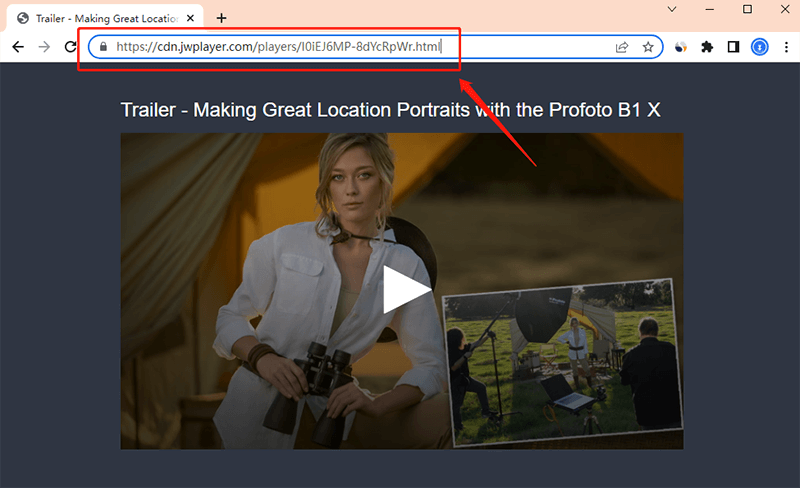 Step 2
Launch the YT Saver program and choose the output format of your video such as MP4 and the quality like 1080p.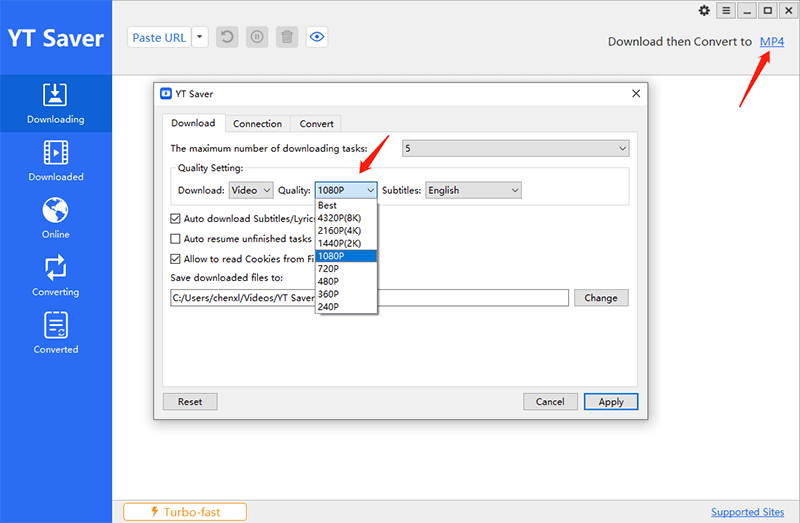 Step 3
Next click on the "Paste URL" option and the video will start downloading automatically.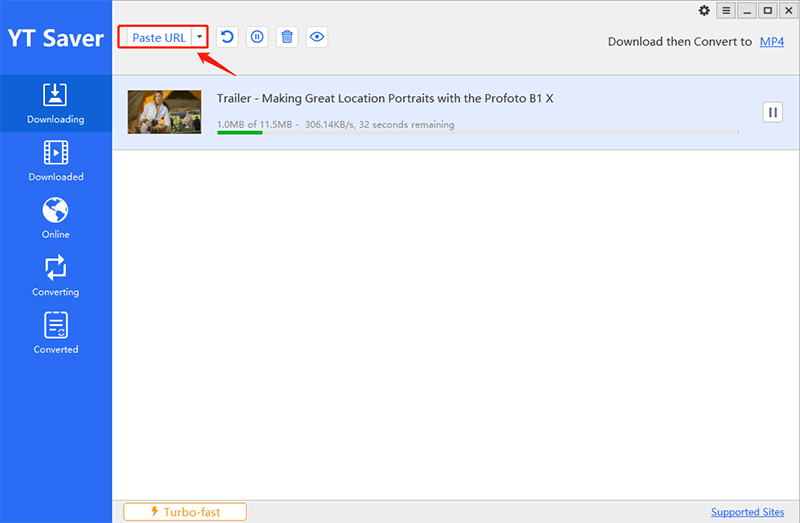 Step 4
You can find your JW video on the Downloaded tab once the conversion and downloading process gets completed.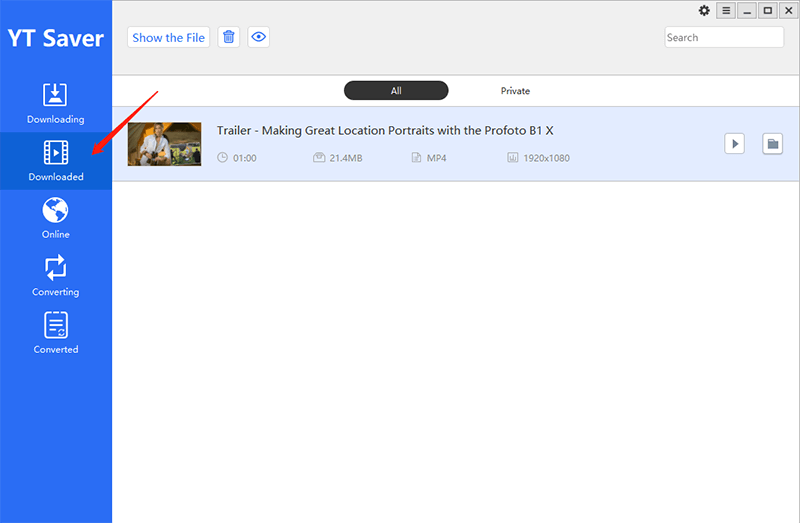 Best JW Player Downloader Android APP
If you prefer to download your favorite videos directly on your Android phones, then you shouldn't miss using iTubeGo for Android. It is a 100% free video/audio downloading application that will help you download videos from JW player directly on your Android devices.
iTubeGo App allows you to download 4K, Full HD, and HD videos from over 1000 websites. The extremely powerful batch download function is unique from various other downloaders, as it lets you download multiple songs and videos at a time. It is possible to obtain hundreds of tracks in only some minutes.
How to Download JW Player Videos to Android?
Step 1: Once you've installed the iTubeGo application for the Android phone, copy the JW player video URL and then open the application. After you have opened the app, it will recognize the link and show the prompt box. All you need to do is press the button to download.
Step 2: Once you've viewed the video you want to download, click the red Download button located at the bottom right side of the screen. You'll then be presented with several options to choose from the parameters you require, such as format option and video quality.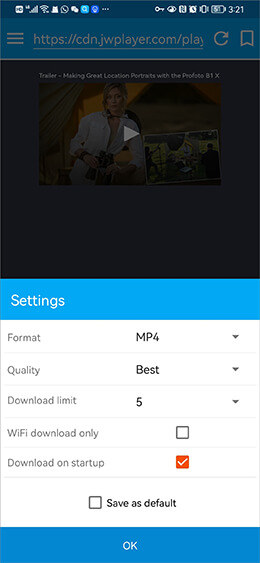 Step 3: Once you've selected the desired options, click the Ok button and the download process will start immediately.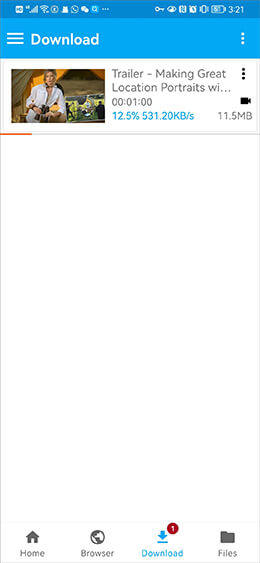 Free JW Player Downloader Online Tool
TubeOffline is a no-cost online jw player video downloader and can assist you in downloading any video that you would like to stream offline on the device you prefer. Through this download option, you will have a more enjoyable viewing experience and avoid the issue of buffering caused by an unreliable internet connection.
TubeOffline lets you download videos from a variety of streaming websites which include YouTube, Facebook, TED, Instagram, and more. The software also ensures the quality of the video throughout the download process. This means that you will get the most immersive video experience.
How to Download Videos from JW Player Online?
Step 1: Open TubeOffline and you will need to enter your URL for the movie into the box.
Step 2: Click on the button 'Get Video' and it will redirect to another page, just click the blue download button.

Step 3: After successfully parsing the video, click the three dots of the video, choose the download option, you can get the video directly to your computer.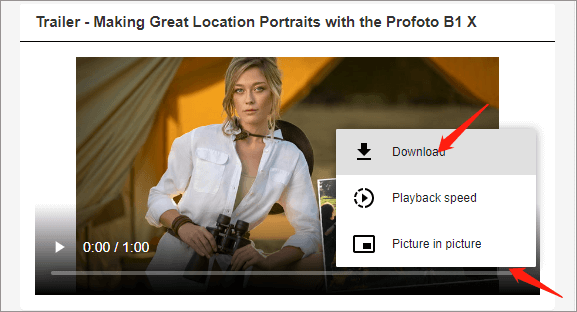 Download Videos from JW Player Using View Page Info In Firefox
You can download using view page info in your Firefox browser simply following the mentioned steps:
Step 1: You can stream the video you like to download, then right click on the webpage, choose 'View Page Information'.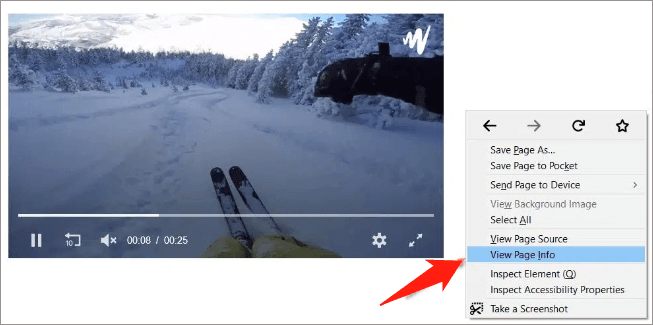 Step 2: It will display a dialogue box. Click on 'Media', then scroll down until you find the video in the list and find the video's format in the "Type" column.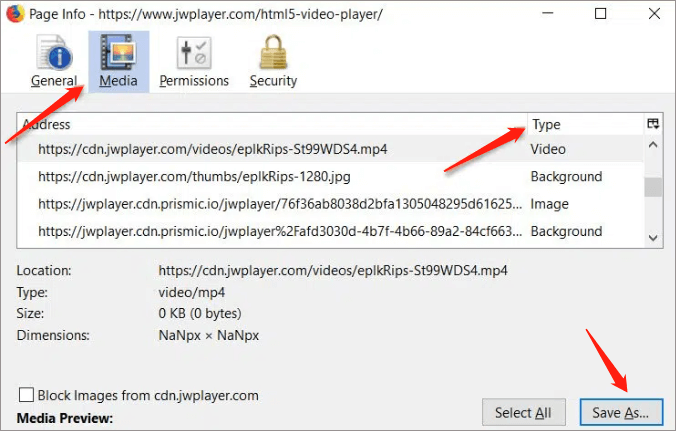 Step 3: Choose the file, then select 'Save as'.
Download Videos from JW Player Using Inspect Element In Chrome
You can also download JW Player videos using Inspect Element on your Chrome.
Step 1: Go to a webpage which contains the JW Player video. Right-click anywhere and select either the "Inspect" (Chrome) or alternatively "Inspect Element" (Safari, Firefox) option.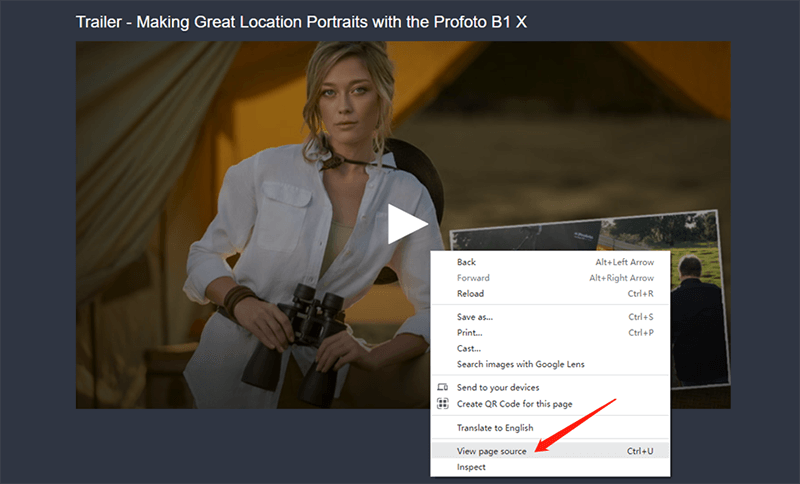 Step 2: Change to "Network" Tab. You can refresh the webpage. (Important step). Within the search bar, enter in the keyword mp4.
Step 3: Right-click the file link when it appears and select "Open in a new tab". After that, the JW Player video will begin downloading immediately.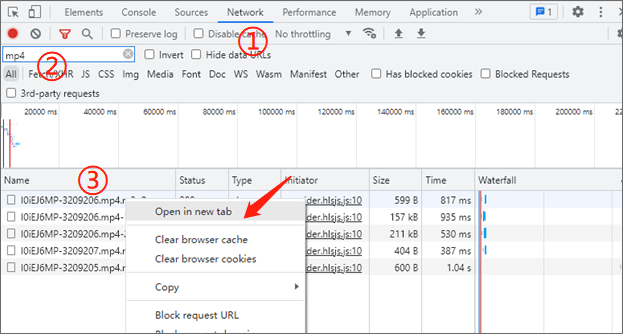 Download Videos from JW Player Using Firefox/Chrome Browser Extension
Flash Video Downloader extension is available for Chrome and Firefox browser. You can easily download jw videos in popular formats such as MOV, Mp4, webM, etc. Moreover, it can automatically detect and fetch the URL of JW player video. Moreover, it is easy to use and has a simple interface. Belows are the steps:
Step 1: Install the Flash Video Downloader in Chrome browser.
Step 2: You can play the JW Player video that you would like to download from the website.
Step 3: It is the Chrome JW Player video downloader that will display the list of all video clips that have been downloaded.
Step 4: Click the downward inward arrow for downloading JW Player videos on Chrome.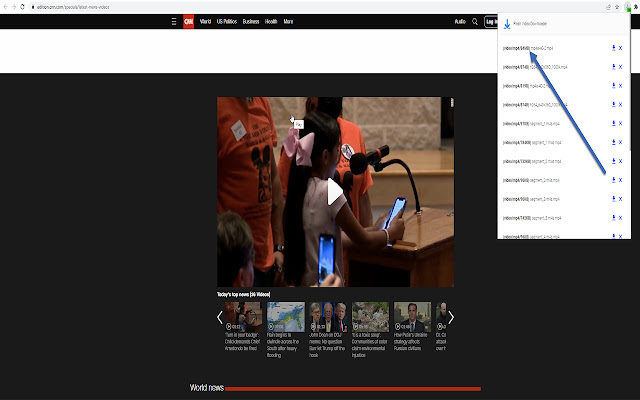 Download Videos from JW Player Using IDM
IDM provides a fantastic and simple way to download video files from JW Player. The program's extension must be integrated into the browser in order to work. It lets you download JW Player videos embedded from websites for free. You also have the convenience to download JW Player videos regardless of the browser or platform that you are using. The best part is that you are able to download any video for free at any cost. However, it may require an internet connection that is reliable and secure.
Step 1: Install the program, and then run it once you have finished.
Step 2: Next step would be to integrate this program with the web browser that you would like to use. It is recommended that you make use of either Mozilla as well as Chrome Browser.
Step 3: Select the 3 dots located in the upper right-hand part of the browser. Click until you see "More Tools."
Step 4: From the menu of choices, select "Extensions," then toggle IDM Integration Module on.
Step 5: Relaunch your browser, and then go to JW Player's website. JW Player. Choose your favorite JW Player video you are most interested in. Click "Download this video "Download the video" associated to the video.
Step 6: Choose the desired format. From the window make sure you have set some options (download location and description, category, etc.). Then, click "Start Download" or the "Start downloading" button to begin the download. You can view the video by pressing "Open" button or continue through pressing "Close."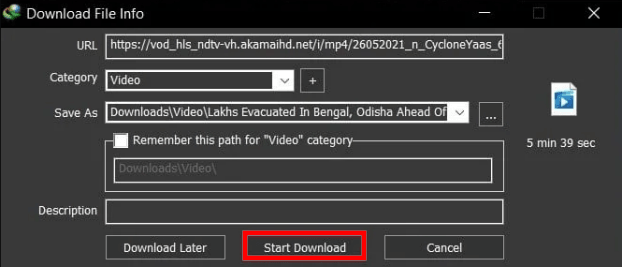 Conclusion
It is evident that now you can easily download any video from JW Player using the above-mentioned methods. For users looking for advanced options, YT Saver is the best software as not only it offers additional feature but also guarantees 100% secure downloads.
Support 10,000+ video/music popular streaming websites
10X faster downloading speed that other downloaders
Download entire playlists and complete channel in one click
Supports various SD and full HD video resolutions
Convert online videos to MP4, MP3, AAC, MOV, etc.