Cocomelon is a popular American YouTube channel known for its animated nursery rhymes. These rhymes range from traditional ones and their original rhymes. This channel is very popular among children of all ages, and many people even want to download CoComelon nursery rhymes videos to engage kids even when they do not have an active internet connection.
How to Free Download CoComelon Nursery Rhymes Videos in MP4/MP3?
Since children love nursery rhymes, parents are always looking for ways to free download nursery rhymes video so that they can entertain and teach their kids without dependence on an internet connection. We recommend YT saver Video Downloader to download CoComelon videos because of its reliability and ease of use.
YT Saver Video Downloader is a popular and very efficient program that allows users to download videos from YouTube and other websites, and convert them to 20+ output formats, including MP4, MP3, etc. It also enables users to download YouTube playlists, channels and multiple videos in one click.
How to Download Cocomelon Nursery Rhymes in MP4/MP3?
Step 1 Go to youtube.com, search for your favorite nursery rhymes playlist videos from CoComelon channel, and copy the URL.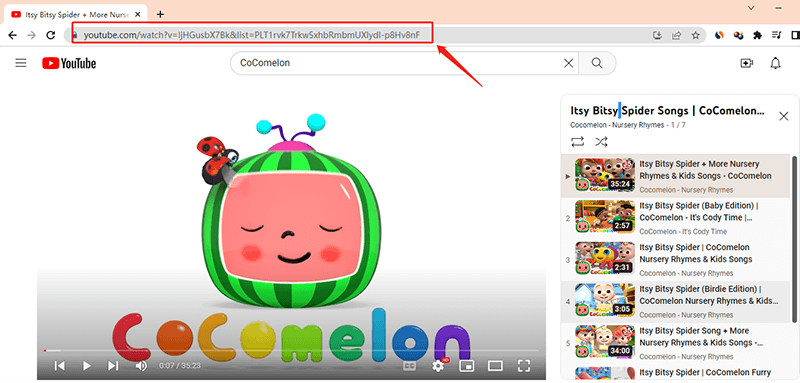 Step 2 Launch YT Saver, choose the output format as MP4/MP3. If you want to set the video/audio quality, you can click the Preference option.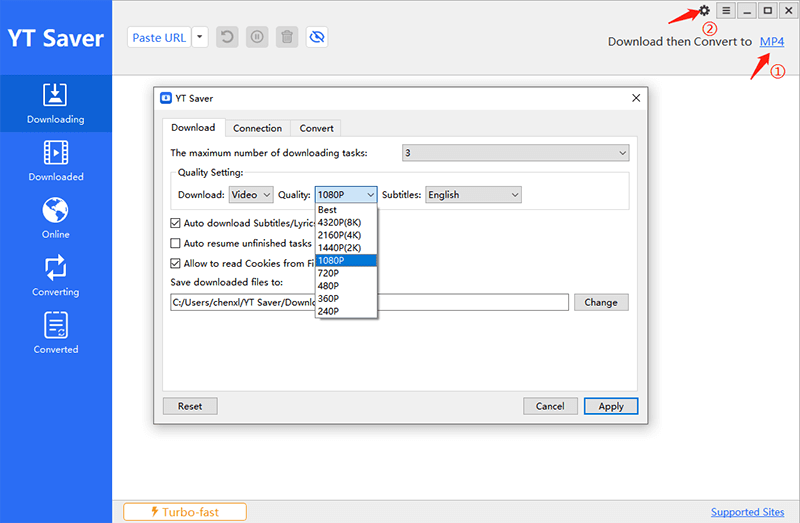 Step 3 Paste the playlist URL, the program will analyze the list automatically, choose the video you want to download, then click the Download button.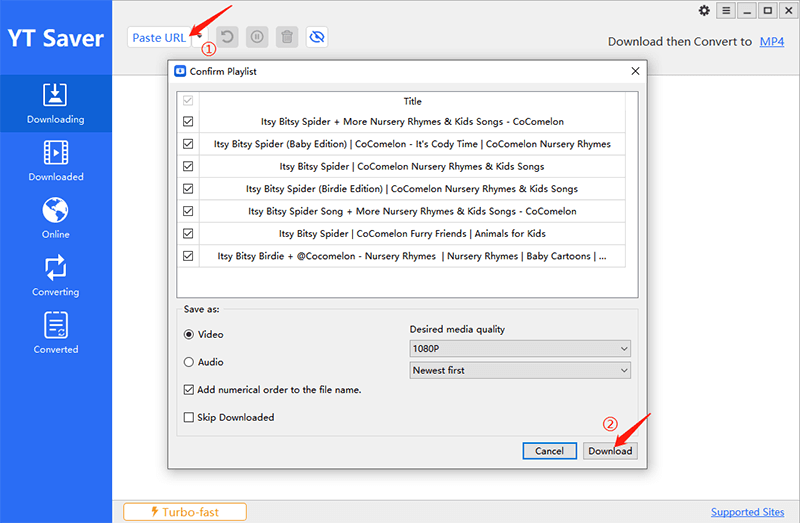 Step 4 All videos will be downloaded automatically, after the download completes, you can check all nursery rhymes video songs on the Downloaded Tab.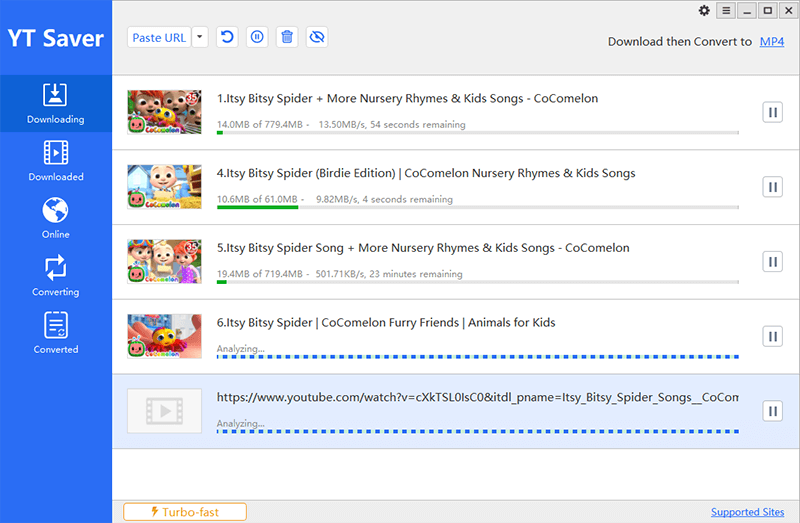 Top 50 Nursery Rhyme Songs 2023
Now, we introduce top 50 best nursery rhymes video songs on YouTube, so you can prepare them for your children.
For the rest 35 nursery rhyme songs, check this link.
Conclusion
We have discussed how to download CoComelon nursery rhymes videos for free using YT Saver Downloader, a very easy-to-use method. It is a great solution to help busy moms to keep their little ones engaged and happy in educational nursery rhymes.