[2023 Update] 6 Easy Ways to Download Blob Videos
Content
As we all know, the web is full of exciting pages, articles, and video content. With the abundance of internet-based creations, it is not uncommon to encounter videos that you will want to download for offline access.
But, there are websites that don't want people to download videos, and to stop downloading videos, websites like Facebook and Instagram utilize an encrypted blob URL that encrypts the link to the video. If you attempt to download a video using the Blob URL, you could run into a myriad of issues. Since the blob URL isn't the real URL.
So, how do you download blob video files? In this article, we'll explain how to download blob videos using various available solutions.
Facts about Downloading Video from Blob URL
Let's start with knowing some facts about Blob:
1. What is Blob Video?
If you employ crawlers to crawl videos or look up "src" of the tag for a video on Vimeo, Dailymotion, Twitter, YouTube, Facebook, etc. You may find videos with blob URLs in the Inspect Element that have URLs such as this:
blob:https://XXXX.com/f2131345-fac6-4ec4-8038-4dc5ed27b2ff
What's a blob, and the reason why these URLs cannot be opened and give "404", "Your file wasn't found" or any other error?
Blob: https isn't the protocol itself, but it is a string of tags that are generated from the blob objects within HTML5. The browser can parse the information contained within the blob object internally. Blob URLs are always short and permit access to the Blob. But it's only valid for the current document; it's available.
2. How to Get a Blob URL from Video Website?
Go and open a blob-video.
Right-click on the page.
Select "Inspect".
Click on the "Element" section, press Ctrl + F, and then search for the word "blob".
Copy the src from the blob video. The URL could appear like https://XXX.com/XXX
Copy the link, then edit it with your ID ABC as follows: https:XXX/XXX/ABC
Replace the url blob:https://XXX/XXXXXXXX-XXXX-XXXX-XXXX-XXXXXXXXXXXX inside the SRC with the URL created in step 6.
This is a new link to download the Blob URL video directly.
3. Is It Easy to Download Blob Video from Inspect?
It is dependent on the website code. Certain websites allow blob videos to download, but others might not.
The most commonly used method suggested on the forum is to start a blob video, navigate to "Inspect" and then the "Network" tab, then download the footage in .m3u8 or .ts format.
However, here are a few reasons why it's not a great way to download blob video files in "Inspect":
Blob videos from different websites use distinct codes. It is necessary to devote a lot of time to analyze them separately.
The code of blob videos keeps changing, so the solution isn't always working.
A little difficult for those who don't know how to program.
The blob-style videos that are included within "Inspect" is broken into a number of smaller clips that are in .m3u8 and .ts format. These are difficult to play.
How to Download Blob Videos with Best Blob Downloader
With the YT Saver, you can download music or videos from literally any website on the internet, including YouTube, Facebook, Instagram, Dailymotion, etc. Likewise, it also lets you download Blob videos in the format and quality of your choice, ranging from 720p to 8K.
It's simplified yet interactive UI makes it extremely easy for everyone to download videos. This software can be the best blob video downloader as it comes with extra features such as top speed, privacy, and batch downloads.
How to Download Blob Videos on Mac and Windows?
Step 1 Copy the URL link of the blob video from your browser address bar.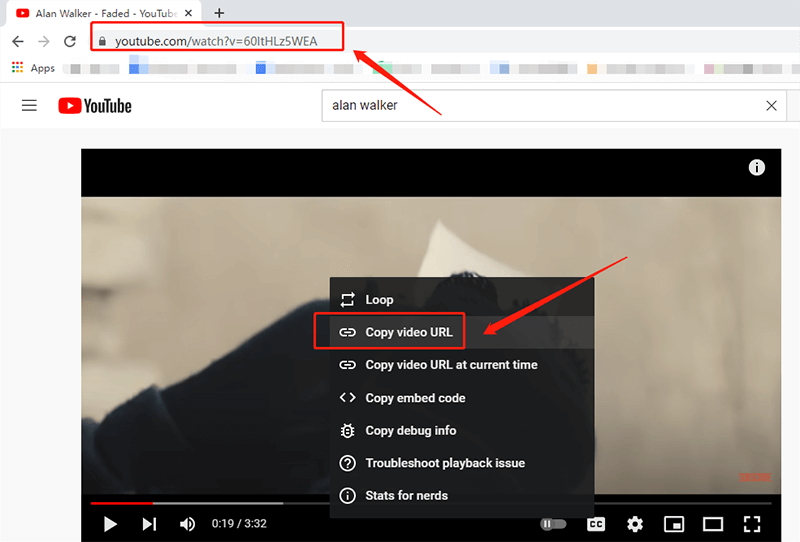 Step 2
Next step is to launch the YT Saver software and select your preferred output format and quality from the Preferences section.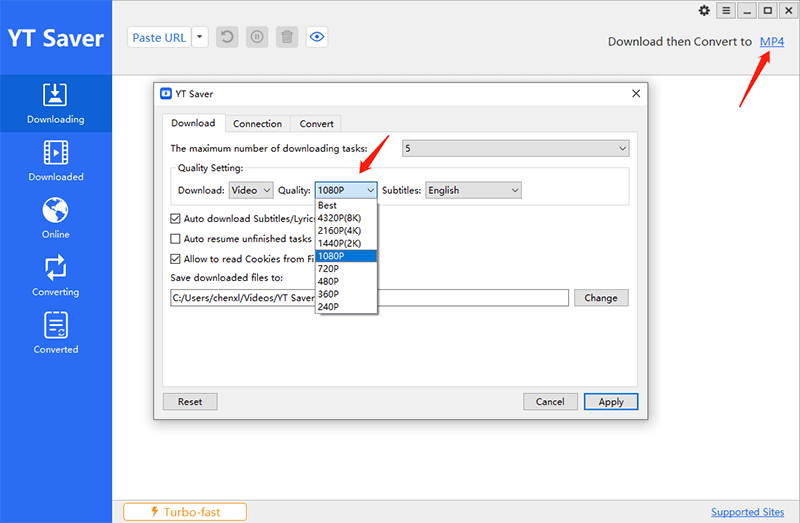 Step 3
Click on the button labeled as "Paste URL", and the video will start downloading immediately.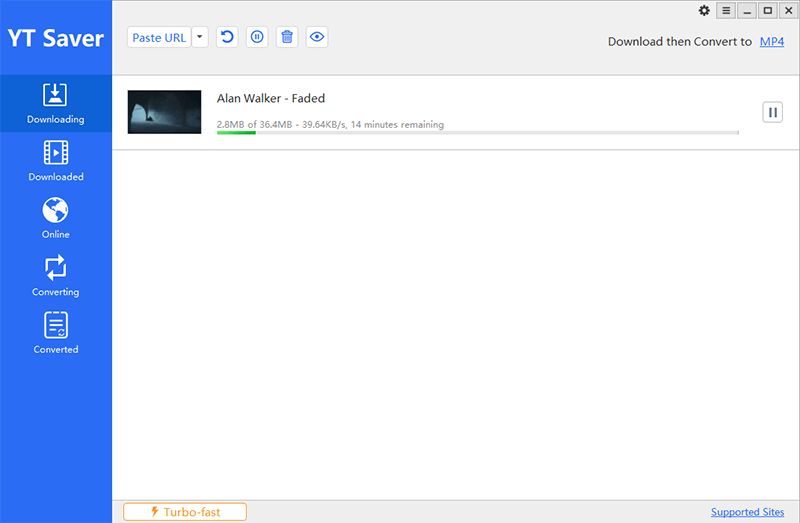 Step 4
When the downloading process gets completed, find the blob video on the Downloaded tab.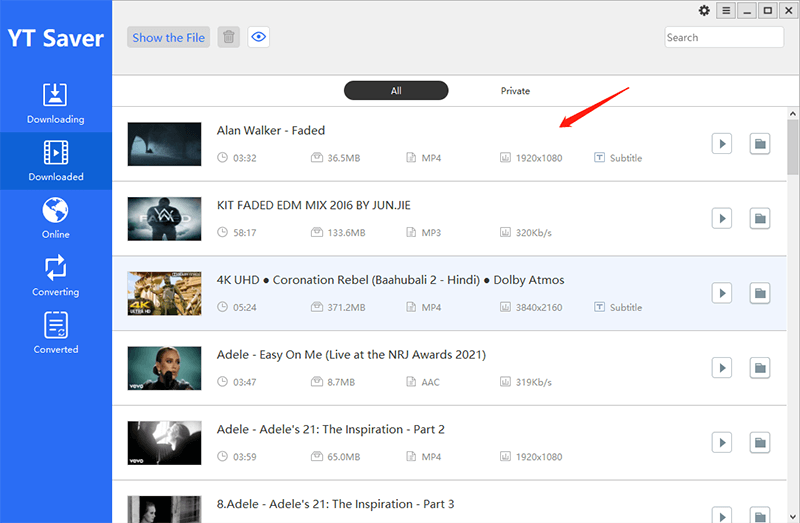 How to Download Blob Video Online?
If you are looking for a reliable way to download blob video online, then savefrom.net is the best option. Video Downloader from SaveFrom.Net is a great service that lets you download music or online videos fast and for free. Do not need to install additional software or search for an online site for video download anymore. Online video downloading can be used in conjunction with Google Chrome, Mozilla Firefox, Safari, Opera, and all browsers that run on Chromium.
How-to Steps:
Step 1: First of all, visit the Savefrom.net website.
Step 2: Paste your copied Blob video URL into the designated box.
Step 3: Choose an output quality for your video.
Step 4: Click the green "Download" button and it will take you to a different page.
Step 5: Click the three dots at the bottom right-hand corner of the video then click "Download" option again.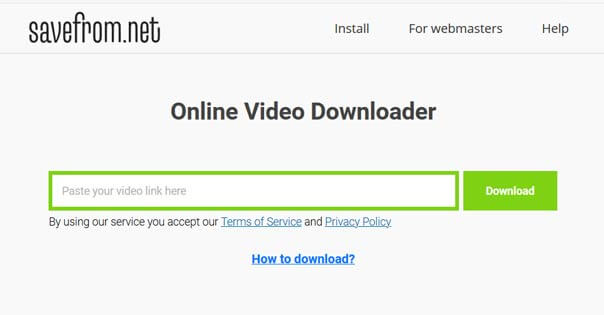 How to Download Blob Video with VLC Media Player?
The easiest method to download blob videos is with VLC It's simple and completely free. VLC Media Player might not be as well-known as it used to be, but it is still useful. The media player is able to transform blob URL videos into downloadable MP4 files and save them to your computer.
How-to Steps:
Step 1: Start VLC on your computer.
Step 2: Within the Toolbar select the Media tab and then Open Network Stream.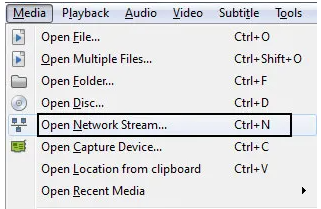 Step 3: The new tab will appear Copy and paste the original blob URL to VLC.
Step 4: After you have added the URL, VLC will begin streaming the video. Please press the triangle-shaped Arrow just below the Play button, then press Convert.

Step 5: When the window pops up, select MP4 or any other video format you prefer.
Step 6: Click Start and VLC will begin downloading videos in blob format.
How to Download Blob Video with Chrome Extension?
If you don't want the burden of downloading software's, you can simply download a blob video chrome extension. Blob video downloader chrome extension works with blob videos exclusively you can now download videos easily by following the down below mentioned steps.
How-to Steps:
Step 1: Install Blob video Downloader from the Chrome online store.
Step 2: To open a blob video on the site you must download and play the video in order to assist the extension to recognize it.
Step 3: Click on the extension icon. The playback quality of the blob-sized video will be shown.
Step 4: Choose the quality and then press the "Download" button.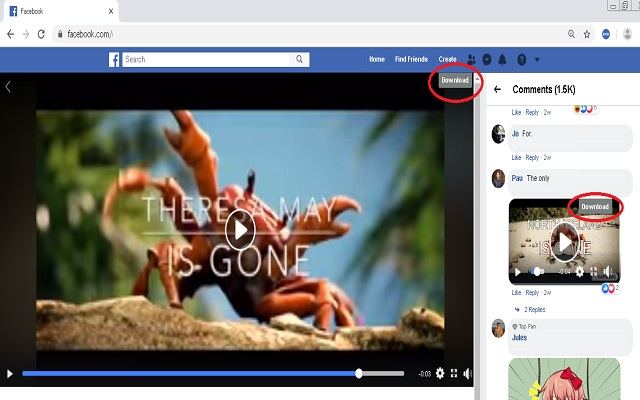 How to Download Blob Video with Firefox Extension?
Video Download Helper is the most comprehensive tool to extract video and even images from the websites. It also saves them on the hard disk. Video DownloadHelper is compatible with a variety of streaming such as HTTP, HLS DASH, etc. When a website is using an unsupported streaming technology Video DownloadHelper can capture the content directly from the monitor and create the video file.
How-to Steps:
Step 1: Download the Firefox extension on your browser.
Step 2: Simply browse the internet as you normally would and open a blob file.
Step 3: If DownloadHelper detects videos embedded in the web that it can download, the icon on the toolbar shows a menu that lets you download files by clicking on it.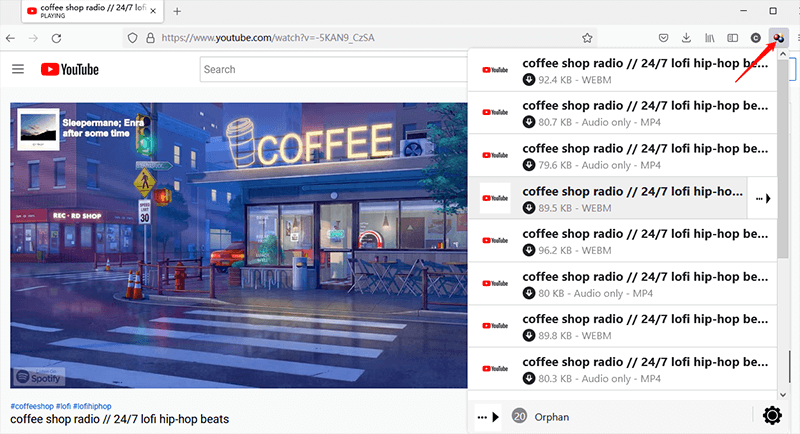 Conclusion
This is all how you can Download Blob videos using various methods. The online tool and extensions offer limited capabilities. However, the third-party software YT Saver comes with more advanced capabilities. If you need to use such tools frequently, then a professional program like YT Saver is the best option to download Blob videos.
Download blob videos from YouTube and other 10,000+ sites
It provides 10X faster speed for downloading video files
Download an unlimited number of videos simultaneously
Supports 20+ output formats, like MP4, MP3, MOV, etc.
Download YouTube playlists, channels and multiple videos in one click
Lainey
A Internet technology enthusiasts, editor and content creator who spends most of her time bringing the interesting, entertaining, original and well-written articles to people who love Internet Technology too.